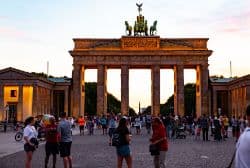 WATCH ON-DEMAND
Three days of industry learning, peer-to-peer connections & leading insights from thought leaders, so you walk away with practical strategies that position your business for success in an always changing landscape. In the Experiences industry, only one thing is constant: CHANGE. What worked pre-pandemic—or even just last year—has shifted. Find your next best idea, partner, distributor, or tech tool at THE event for the In-Destination Experiences Industry.
On-Demand sessions available to Insider Pro Access members, along with access to the entire Arival on-demand video library, Arival's industry-leading research, free consulting sessions, community meetups, 20% discount on in-person events and more. Learn more here
We packed a lot into three days! 70+ speakers, 40+ sessions and almost 700 attendees discussing Generative A.I., European & Asian travel trends, marketing and tour operator tips and more. Visit the Recap page for more and don't miss our upcoming events!