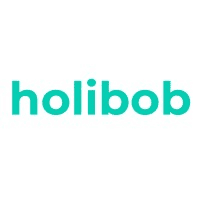 Holibob
Information
Holibob provides an innovative and independent B2B marketplace for global tours and experiences.
We help consumer facing travel & lifestyle brands to access our premium inventory that is instantly bookable, safe, ethical and high quality. All of which is accessible via our easy to use & best-in-class technology solution.
We enable our B2B travel partners to access an incremental revenue stream, whilst improving their customers experience via our curated and personalized content which generates deep brand experiences.
In this highly fragmented tours and experiences market, travel brands have a real need for innovative travel technology partners that they can trust and rely on, this is Holibob.
Speakers & ArivalExperts
Learn more about ArivalExperts here