The middle of 2023 is already upon us, and it has been an active year so far in travel experiences. Our industry continues to recover from the pandemic and growth accelerates region by region.
Tours, activities and attractions are projected to surpass pre-pandemic levels by 2024, with some regions and individual operators already reaching that benchmark this year. Travelers are on the move, but the way they discover, plan and book has changed significantly. Those trends matter for operators and suppliers of tours, activities, attractions.
At Arival we're committed to keeping operators updated on tourism trends and predictions that impact our sector, so as we reach the mid-year mark we decided to take stock.
This article will explore how the tourism industry trends for 2023 are looking so far, how trends in travel and tourism — tours, activities and attractions in particular — are developing in the latter half of this year and in to next year, and what this means for operators and suppliers of the in-destination experiences industry.
Tourism Predictions for 2023 Overview
At the beginning of the year we took a look at the 2023 travel trends we expected to take off in experiences. In late 2022, ChatGPT was already taking the world by storm, so we anticipated generative AI having a significant role in the travel industry trends to come.
Google Things to do was a hot topic as well, as consumers increasingly look to book their travel experiences online, and Google develops their Things to do product to capitalize on this increased search activity.
Many consumers — particularly younger generations of travelers, i.e. Gen Z and Millennials — are looking beyond search engines to discover places to travel and things to do, and thus we expected short-form or vertical videos on Instagram, TikTok and elsewhere to play a growing role in the customer journey.
Travel consumers' values have also been shifting towards more authentic, experiential types of travel, and thus one tourism trend in particular has been gaining momentum: immersive travel experiences.
Younger travelers in particular have been looking to book experiences that align with their values in other ways, too, leading to a growing trend of responsible tourism: consumers are increasingly seeking out companies that align with their values of sustainability and inclusiveness.
Trends Exploding in 2023: What's Taking Off
Each of these trends in tourism have certainly taken shape in different ways as 2023 progresses. Below we discuss how these trends are shaping the travel industry and where they might go from here.
1. AI in Travel
Generative AI is undoubtedly the hottest topic of 2023 in the tech world.
It has also been a hot topic at Arival. Marc Mekki's presentation on the applications of generative artificial intelligence (or "Gen AI") for the tours and activities industry was hands down the most talked-about session of Arival 360 | Berlin in March. He demonstrated the potential of AI for tour and attraction operators by putting together a tour company from scratch using a variety of generative AI tools, in a shockingly small amount of time and for less than $100.
Mekki's key message to travel companies was this: using generative AI can make you stand apart from your competition — in terms of user experience, such as by providing personalized recommendations and improved customer service through things like AI-enhanced chat — but ignore it and risk getting left behind.
Myriad companies have already developed AI-enhanced tools built specifically to help operators with optimizing tour descriptions, booking automation, guest communication and even helping guests to write reviews. Arival has been keeping a close eye on generative AI developments: check out our list of the tools and resources built specifically for experience operators here.
2. Shift to Online Accelerates
The ability to book online is one of the top deciding factors for consumers when booking travel experiences, and mobile bookings now account for over two in five direct bookings for tours and activities and over half of direct bookings for attractions, according to Arival research (The 2023 Experiences Traveler, The Outlook for Operators).
As more consumers book travel experiences online, getting found by these consumers and attracting more direct bookings online has become a key area of focus for savvy tour, activity and attraction operators in 2023.
One important way to get found is through Google search and maps. Enter Google Things to do. Google has been developing its search product for attraction tickets and tour experiences, and is constantly updating and improving on this product. Are you listed on Google Things to do? Learn more in our latest walkthrough here.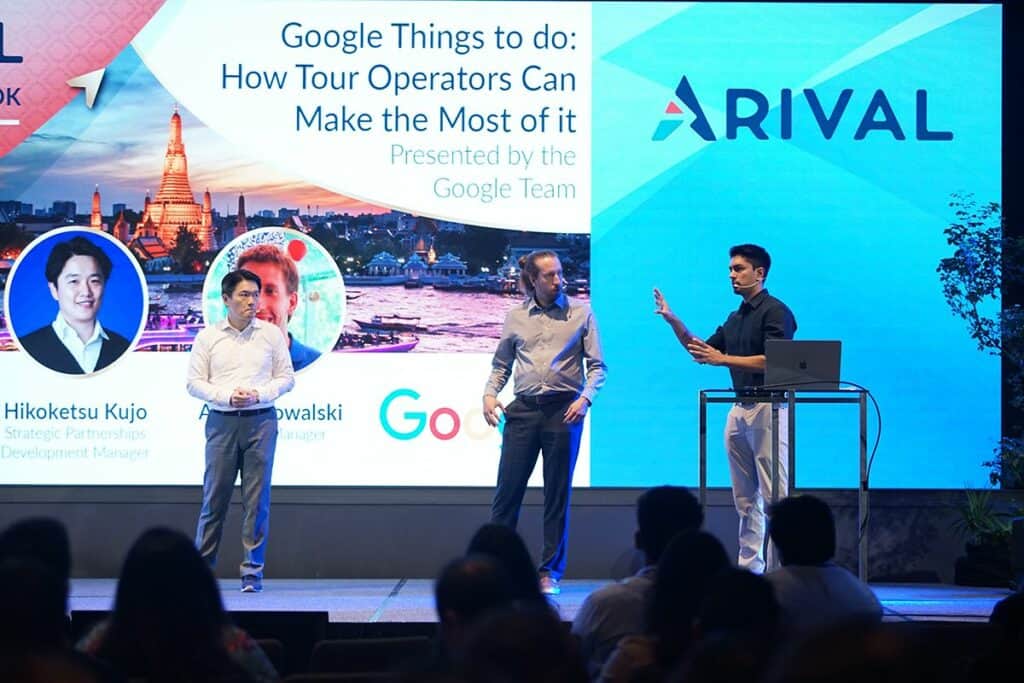 Another way to ensure you're getting found is paying attention to your search ranking on Google. Check out our recently updated guide to search engine optimization (SEO).
Most importantly, to take advantage of the growth of online booking, ensure your experiences are bookable online! If you're not yet using a booking system, or you're thinking of exploring what other systems might be able to offer, our guide on How to Choose a Booking System is designed to help you with this essential business decision.
3. Short-Form / Vertical Video Influencing Travel Decisions
While consumers are increasingly searching for and booking experiences online, there is a growing trend among younger travelers in particular to redefine the path of discovery, and forgo Google search for social media.
Short-form video has exploded in popularity with the likes of TikTok, Instagram Reels and Youtube Shorts, and is easily one of the most significant marketing trends of the year so far. Travelers — particularly Gen-Z and Millennials — are increasingly using this to discover and book in-destination experiences.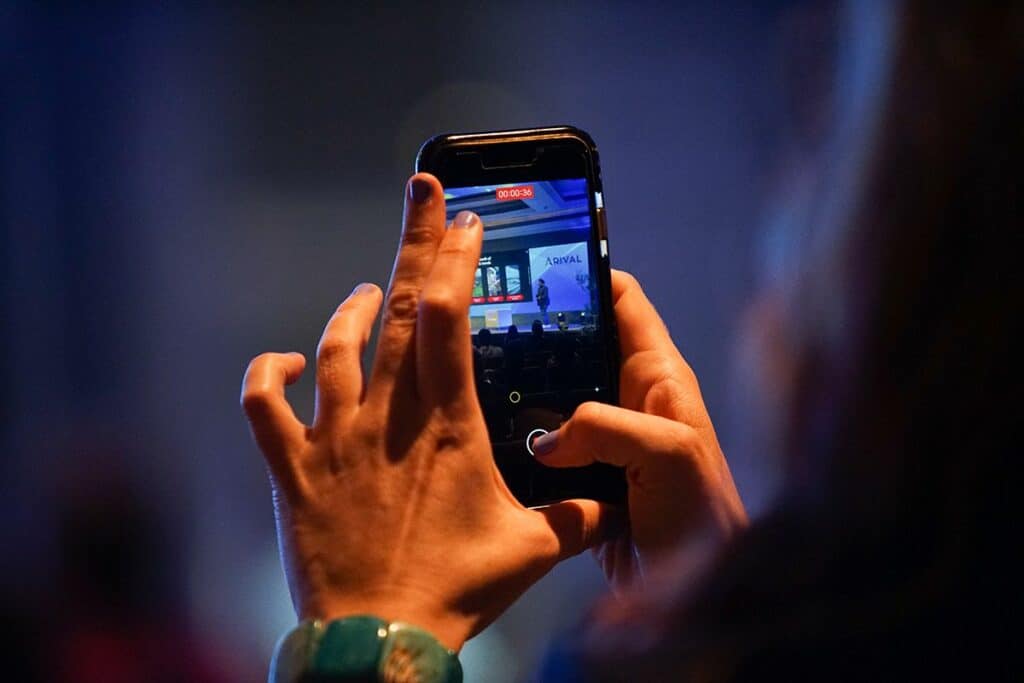 For social media savvy operators who might want to do it themselves, here are some of the best practices to stand out on TikTok and Instagram Reels. For those who'd rather leave the video to the experts, working with short-form content creators or "influencers" also offers a unique channel to reach video-oriented younger travelers on their trip inspiration and booking journey.
Where will this go in the latter half of 2023 and beyond? As companies and creative individuals continue exploring where this trend is going, social media companies will no doubt experiment with new forms of monetization, while development of the sector could also pave the way for a new kind of OTA for Gen-Z.
4. Immersive Travel Experiences / Experiential Tourism
As consumers grow more interested in booking travel experiences, the key word really is experience: travelers don't just want to go to a place and do something there, they want to experience it.
Immersive experiences can be attractions, like Meow Wolf's immersive art experiences that are captivating travelers in Santa Fe, Denver and Las Vegas. These types of immersive experiences utilize technology such as augmented reality and projection mapping to design elaborate environments for people to explore. Meow Wolf's director and co-founder Vince Kadlubek was a featured speaker on the stage at Arival 360 | Las Vegas (Insider Pro Access members can watch his presentation here).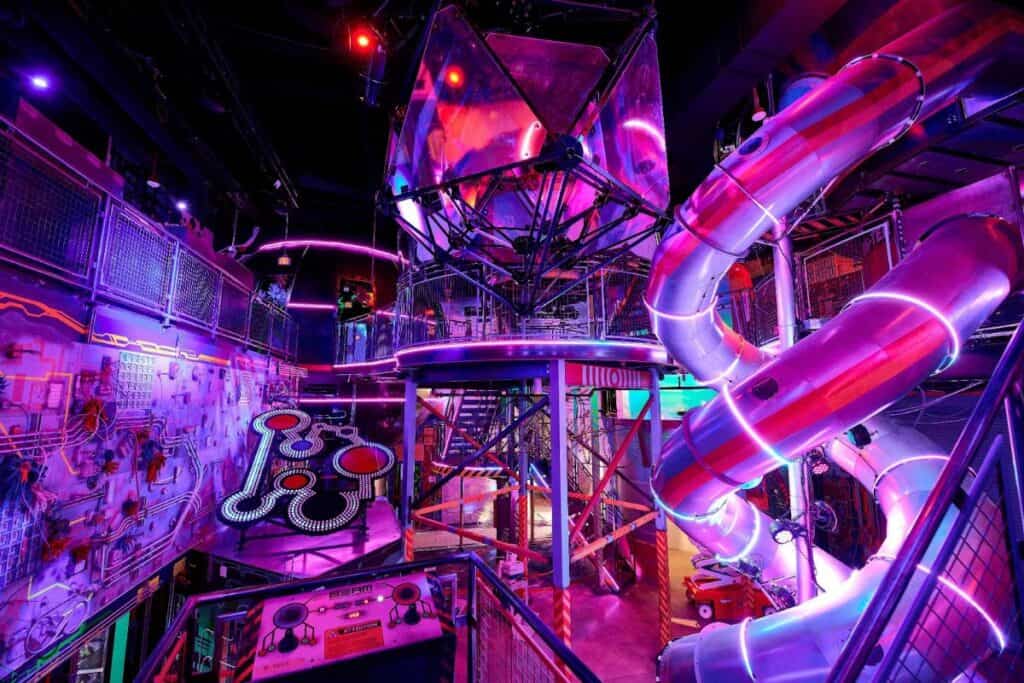 But the trend towards immersive travel experiences goes beyond magical invented worlds, as many tourists are keen to experience the real world more authentically.
Other types of immersive travel, or experiential tourism, attempt to offer a more authentic and culturally immersive experience. The Arival community is full of great examples of this, from Chrissy Watts' transformational Hood Tours, to Invisible Cities' tours by guides who've experienced homelessness. Do you know someone who is doing something really interesting on the immersive/experiential travel front? Let us know!
For operators who are looking for ways to make their experiences more immersive, one important element to focus on is storytelling. One compelling workshop from a recent Arival explored how operators can make their experiences more immersive, and even attract more travelers to book in the first place, with "purpose-driven storytelling."
5. Responsible Tourism (Sustainable Travel, Inclusive Travel, etc…)
Immersive travel often goes hand-in-hand with this next tourism trend, as many immersive experiences also strive to be responsible, to highlight some aspect of sustainability, support local economies, and/or celebrate the uniqueness of local communities. This partnering of immersive and sustainable travel was highlighted in multiple sessions throughout the most recent Arival Activate | Bangkok, from popular sessions by No Footprints on "The Future of Travel is Immersive" to Intrepid Travel's discussion of "Sustainability at Scale."
There is a growing movement towards responsible tourism, with travelers prioritizing spending on experiences and companies that uphold values and practices of economic, environmental, and social sustainability (Tours, Activities & Sustainability). In response, companies are getting creative, even experimenting with different modes of transport such as electric buses and self-driving cars.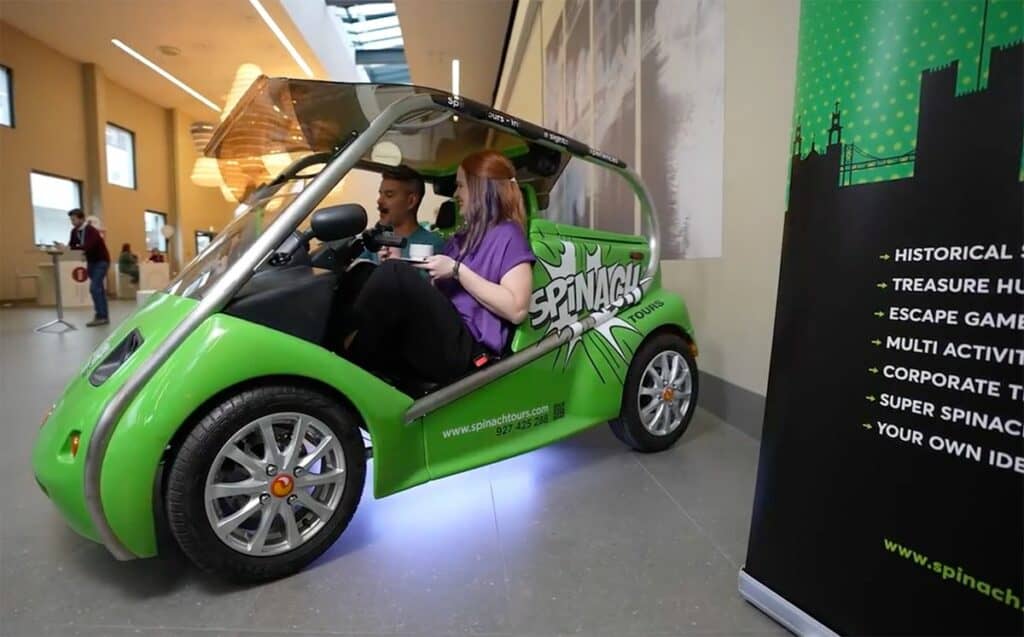 And while sustainability can seem lower on the priority list for businesses because of the effort and cost involved, within tourism and with the trend towards immersive experiences as well, many companies are finding focusing on sustainability can increase profitability while also having a positive social impact and transforming the lives of locals.
In addition to sustainable travel, responsible tourism also accounts for the growing importance among many travelers for companies and experiences that are inclusive. LGBTQ+ travelers in particular are making travel decisions based on research about a destination and experience provider's policies. Here are some tips on how tour, activity and attraction companies can make their experiences more inclusive for LGBTQ+ travelers, and more accessible for tourists of varying abilities.
Predicting Tourism Trends Beyond 2023: What's Next
As the above trends in tourism continue to develop in the latter half of this year, we also look forward to new trends of late 2023 and into next year. What might the 2024 travel trends be?
Here are some emerging trends that we expect to gain importance through the rest of 2023 and into the next year.
1. Distribution Diversification
Online Travel Agencies (OTAs) may have a smaller market share, but they have emerged as the fastest-growing sales channel in tours, activities and attractions distribution, and we expect this trend to continue. However, not all OTAs are created equal: while GetYourGuide is getting more funding, Airbnb is pausing adding new experiences.
Which distribution channels should you focus on, and why? Check out our article on strengthening your business with a diverse sales mix, and look out for our upcoming Guide to Channel Management.
2. Experiences Playing a Greater Role in Trip Planning
At what point in the customer journey do travelers book experiences? This has historically been after transport and accommodation. However, as recent Arival research has found, younger generations — Millennials and Gen-Z travelers in particular — are putting experiences first as they prioritize spending on experiences over things.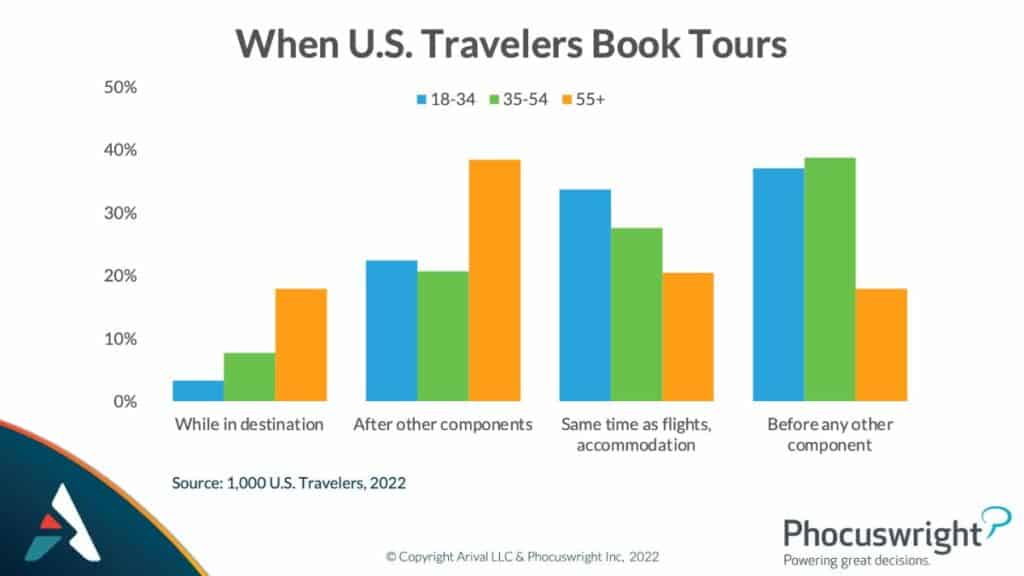 We expect this shift to become more pronounced as a greater number of Gen-Z consumers age into planning trips and making purchasing decisions. How can you reach these travelers? Meeting them where they're at, on mobile and especially on TikTok and Reels, and rest assured Arival will be keeping close tabs on whatever trend comes next — get on our email list if you're not already!
3. Tech Investment and Consolidation
It's been a busy year for funding announcements. Tours and activities OTA GetYourGuide raised $194 Million to add AI tools and expand into North America. Tours and attractions ticketing system provider RocketRez raised $15 Million to "expand to new vertical markets and geographies," and Asia-based OTA Klook is rumored to be raising funds ahead of a planned IPO.
Additionally, booking software company Rezdy recently sold a controlling stake to a U.S. private equity firm for over AU$100 Million, which could portend a wave of investment and consolidation in reservation technology. All of these investments are a signal that investors see the potential in the experiences sector of travel and tourism and will continue to invest.
4. Asia as the Area for Growth
While the Asia Pacific (APAC) region has been slower to recover post-pandemic, the region's growth has accelerated over the year, driven by travelers in Asia traveling to other destinations in the region. This was a key, repeated theme at Arival Activate | Bangkok in June.
And as travel volumes within the region increase, other companies are taking note: City Sightseeing is continuing their expansion into Asia with their newest Bangkok location, Warner Bros. Entertainment has recently launched their first Asia attraction in Japan, Go City is continuing its development in Asia… the list of companies expanding into Asia goes on and we expect it to get longer into next year.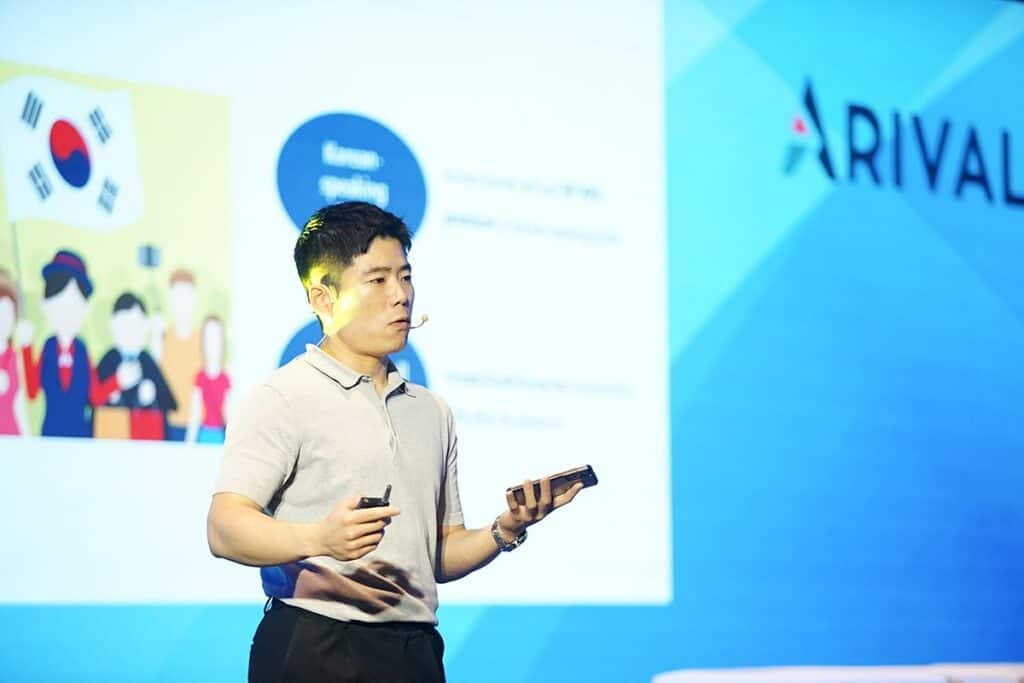 For operators looking to expand into Asia, we've compiled a list of APAC-focused OTAs. Also, a key consideration is the diversity within the region. What Chinese travelers want may differ from what Indian travelers are looking for, and so on. A wealth of insights were shared recently at Arival Activate | Bangkok in June 2023. Arival Insider Pro Access members can catch up on sessions tailored towards attracting different countries' travelers, from Korea to China to India and more.
5. Revenge Travel Winds Down
Asia may be accelerating, but in other regions, price sensitivity is returning as we move into the second half of the year. Although industry leaders shared at Arival 360 | Berlin back in March that they were not seeing signs of recession impacting travel experiences, a recent survey by Arival in partnership with Go City found that for U.S. travelers in particular, the booking boom may be coming to a close as travelers book less trips and price sensitivity returns.
Operators focused on the U.S. traveler may want to consider planning for a softer second half to 2023. Visitors will be more price conscious and may not be willing to continue supporting the price increases operators implemented in 2021 and 2022.
Charting the Course: Embracing Tomorrow's In-Destination Experiences
As travel trends evolve so swiftly, it can be difficult to keep up. What worked last year — or even last month — is constantly changing. Arival is committed to keeping you updated with insights on the latest trends in travel and tourism. Get on our email list, and join us at the upcoming Arival 360 | Orlando this October where we'll have experts guiding us through what's new and what's next in tourism, so you'll walk away with a plan to stay ahead of the trends and harness the power of the travel industry's latest innovations.
Insider Pro Access Members can also stay engaged between events by joining upcoming online Arival | Elevate workshops on Google Things to do, SEO strategy and ChatGPT, as well as monthly Pro Meetups with revolving topics related to relevant tourism and travel trends.
Become an Insider Pro Access member today to stay updated on trends in the experiences sector of tourism and travel and get access to the full library of Arival research, plus many other benefits such as free consulting sessions, special discounts and 20% off in-person events, starting from $179 per year.
GET ON THE LIST!
Sign up to receive insights tailored for the in-destination industry as well as updates on Arival.
Sign Up
Feature photo: Pexels / Magda Ehlers