Arival Insider Research

In-Depth Insights for the Best Part of Travel: Tours, Activities & Attractions.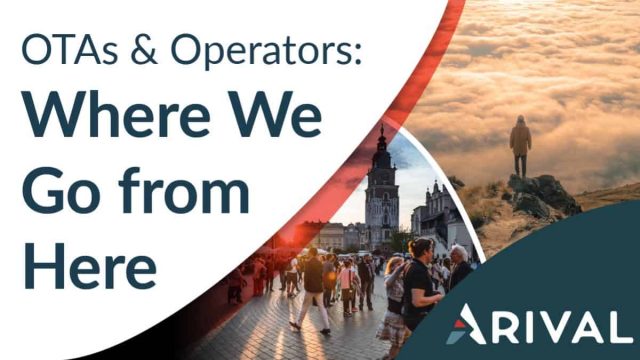 OTAs & Operators: Where We Go from Here
This report examines the role of online travel agencies in tours and attractions and outlines strategies for operators and OTAs to work better together
Coming Soon: Q1 2023
Further Arival research announced soon...
Insider Pro Access Reports
The state of booking system adoption and satisfaction, connectivity and tech priorities for tour & activity operators
How travelers choose and book visitor attractions, how these trends have shifted since the pandemic, and what this means for attraction operators and marketers.
Insights on what travelers are looking for and how you can plan to attract them in 2023: an exclusive report from Arival and Phocuswright.
Insider Free Access
Guides & Presentations
How Tour, Activity & Attraction Operators Can Use Text & Instant Messaging to Improve Customer Service and Increase Sales
100+ attractions weigh in on the recovery, distribution, Google, dynamic pricing and more in this new research report from Arival and Tiqets
Key strategies from culinary experience operators focused on pricing, multi-destinations, CVB/DMO strategy, and more to help start and grow your business
How visitor attractions can adapt to the new traveler path to purchase
This guide provides an overview of the global multi-day tour operator marketplace, with a focus on eight key trends defining the sector's future
The technology landscape for multi-day tour operators is as diverse and complex as any in travel and tourism
This latest free report, based on surveying conducted in March and April 2021, covers the state of recovery and the outlook for travel's third-largest sector.
Arival's new free report on the state of startup funding in tours and activities provides a complete list of companies, including their funding both before and since the pandemic, the type of company, and region.
A no-nonsense guide to help tour and activity operators assess if they should list, how to list, and how to succeed on Airbnb Experiences. This guide is for operators who currently list or are considering listing on Airbnb.
This latest free report, based on surveying conducted in September and October 2020, covers the state of reopening and recovery and the outlook for travel's third-largest sector.
TrekkSoft's latest Travel Trend Report, in partnership with Arival, explores the major themes defining the in-destination Industry.
This report outlines a five-point plan of digital priorities for each tour and activity operator to implement as they plan to begin welcoming guests in significant numbers again.