OTAs were responsible for well under 10% of the total global market for tours, activities, and attractions, according to Arival's Sales & Distribution Trends & Outlook 2020 report. So why do they get so much attention? Why have Klook and GetYourGuide raised a combined $1.2 billion? Why do OTAs seem to hold so much influence and drive such interest and, sometimes, consternation across our industry?
Four key reasons that matter most:
They are the fastest-growing distribution channel by far. OTAs gained 21% in 2019 vs. just 6% for the overall market.
The concern: this makes operators worried as their reliance on OTAs grows.
They are defining the standard for online booking. The leading and most well-funded OTAs give travelers one place to compare many options and providers. They have invested heavily in optimizing the online user experience and make it as easy as possible to book tours and activities. It is in this area where operators have historically lagged and in which OTAs are leading the industry. OTAs play a much more significant role in their ability to influence leisure tourism (as opposed to local and group markets). For many operators, OTAs may account for a substantial percentage of total sales.
The concern: OTAs' growing influence means operators, especially smaller businesses, have little recourse when OTAs raise commissions or change policies, other than to delist from the platform.
These companies have developed proven online marketing strategies – driven in no small part by search engine marketing – to find travelers searching for things to do online.
The concern: OTAs' heavy marketing spend raises the cost of advertising for operators, who often find themselves competing with OTAs who are also selling those operators' products.
Master Your OTA Strategy
Join us at Arival 360 as we delve deeper into OTAs' issues and distribution in 2020 and beyond. We'll explore how the downturn affects distribution, what it means for your sales strategy, and if and how you should work with OTAs.
Don't miss these key sessions:
Ask Me Anything interviews with Ben Drew, President of Viator, and Johannes Reck, CEO of GetYourGuide.
Workshop: OTA Listing Optimization: A Merchandising Masterclass (two top operators walk you through the ins and outs of making OTA listings that matter)
Workshop: Make Your Viator Listing Excellent (Viator's team will critique tour operator listings live and give solid advice on how to go from good to excellent)
Arival's Sales & Distribution Trends & Outlook 2020 provides a comprehensive view of the state of tour, activity, and attraction sales and distribution, with key benchmarks on distribution channels by operator type and region.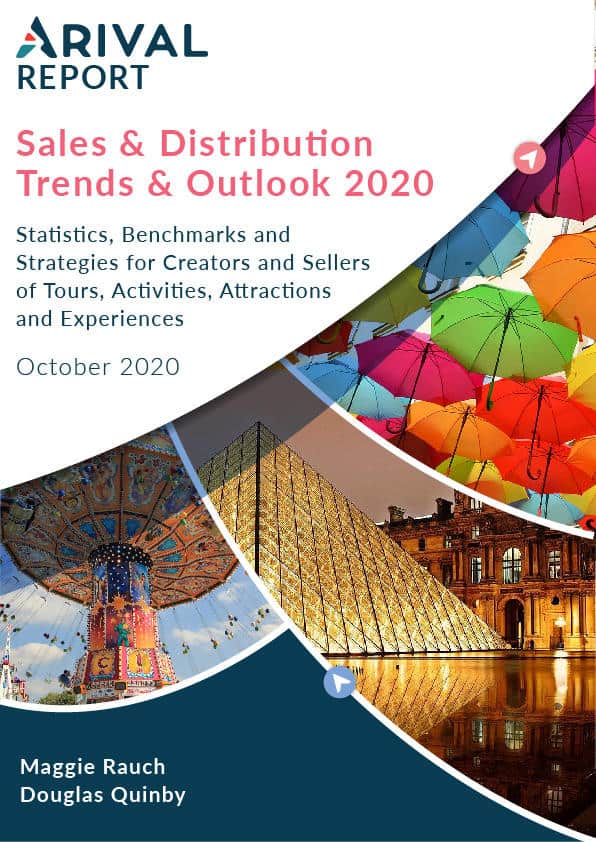 In this report, you will find:
An overview of the major distribution channels and how they trended from 2018 to 2019.
An assessment of the impact of the pandemic on distribution and likely results as travel recovers.
Key benchmarks on distribution channel share for operators by size and region, segmentation for tour and activity operators, and attractions.
An overview of the OTA landscape, with a review of key OTA developments in 2020
Strategies for working with OTAs, including benchmarks to measure your OTA sales against other operators
Learn more about Arival's Sales & Distribution Trends & Outlook 2020.