Arival events are all about helping you grow your business, but tour and attraction operators have some pretty unique uncertainties as we head in 2022. So we've put together a special series of sessions at Arival 360 San Diego to help operators strategize, plan and grow in the year ahead.
While Omicron may currently be causing disruption, 2022 is still expected to be the year tourism comes back with a bang. Operators need to be ready for guests who haven't taken a trip in too long.
For Arival 360 San Diego and Online, we've put together an interactive program specifically designed to help you return to growth and take advantage of the opportunities that recovery will bring.
Here's our pick of the sessions to attend to help you grow your operation in 2022.
Building your Strategic Roadmap: A Hands-on Workshop to Help You Define Your Growth Strategy & Plan (A Double-Length Session)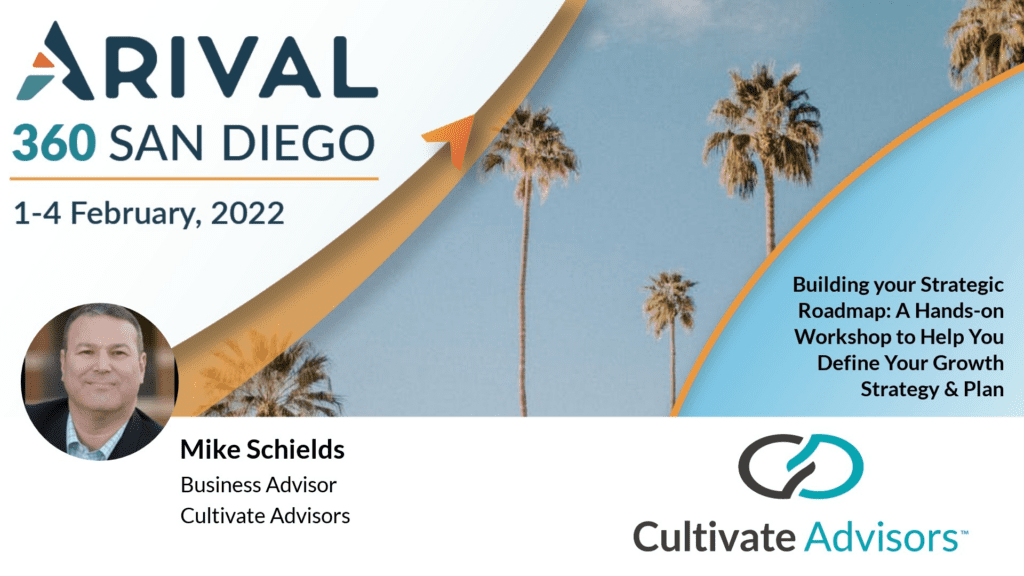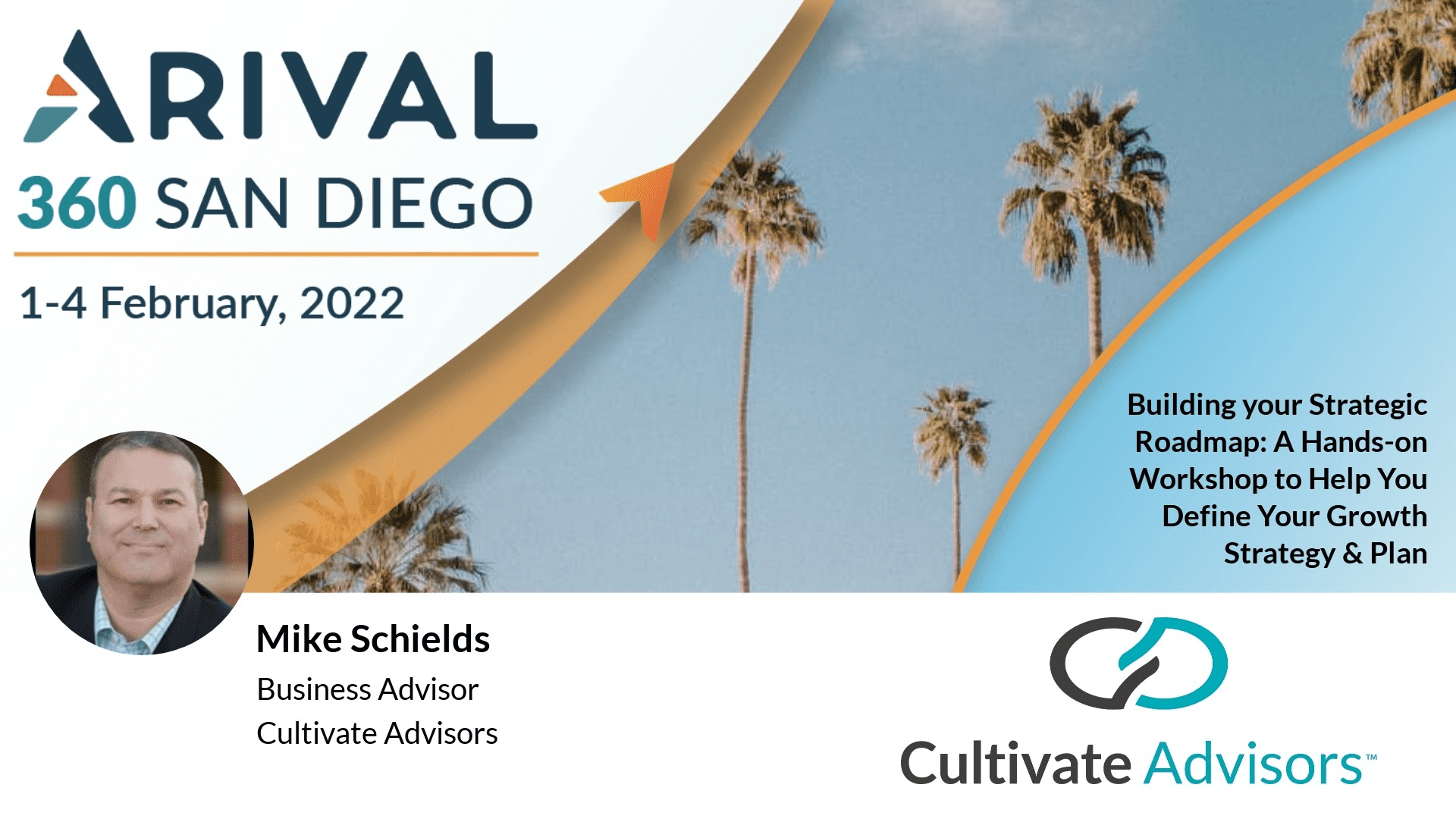 This interactive double session is one where you'll be asked to roll up your sleeves and begin to plan. Led by Mike Schields of Cultivate Advisors, it will help you define your business goals, develop a strategy and build your roadmap to make it happen. Schields will lead specific business exercises and small-group activities designed to help tour and activity business owners, executives and general managers develop their strategic action plan. Pre-registration is required.
Mergers & Acquisitions: An Open Town Hall with Two Acquirers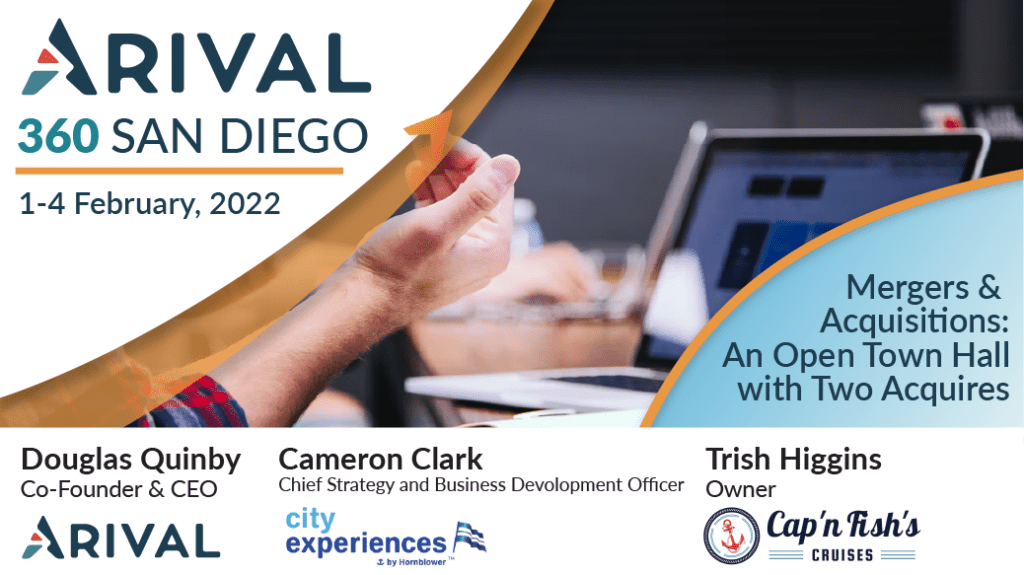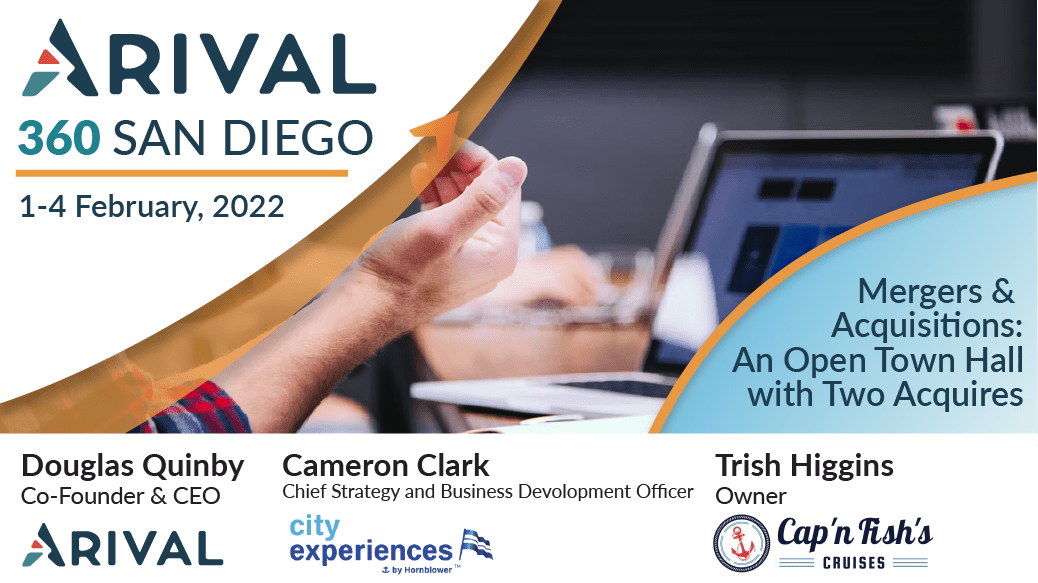 What's the best way for you to sell or join forces with another business? In this Ask Me Anything, executives from City Experiences, formerly Hornblower Group, and Chenmark Capital will go through what they're looking for in potential acquisitions and how to prepare your business in order to maximize your returns.
The Special Challenges and Opportunities for Operator Owners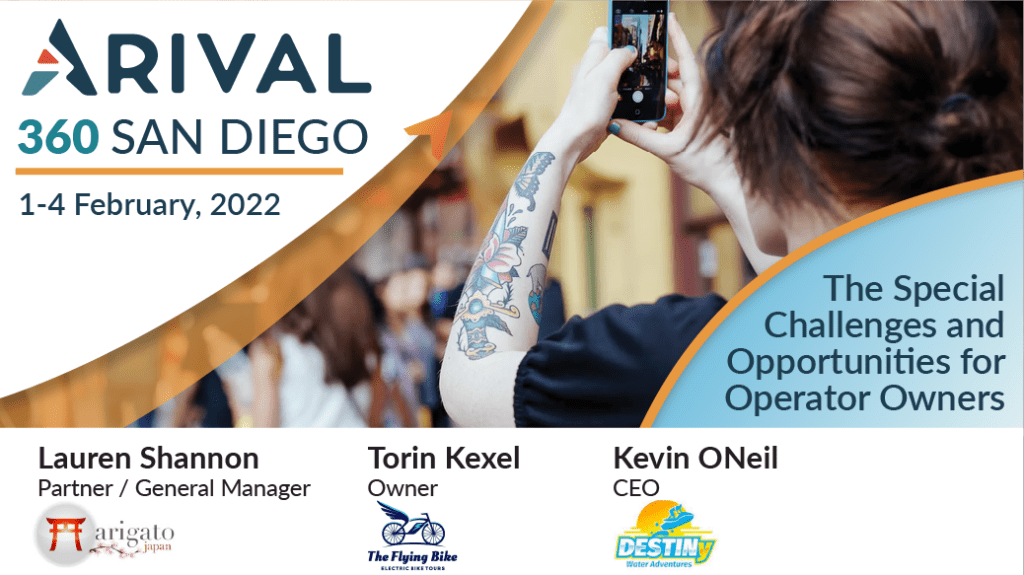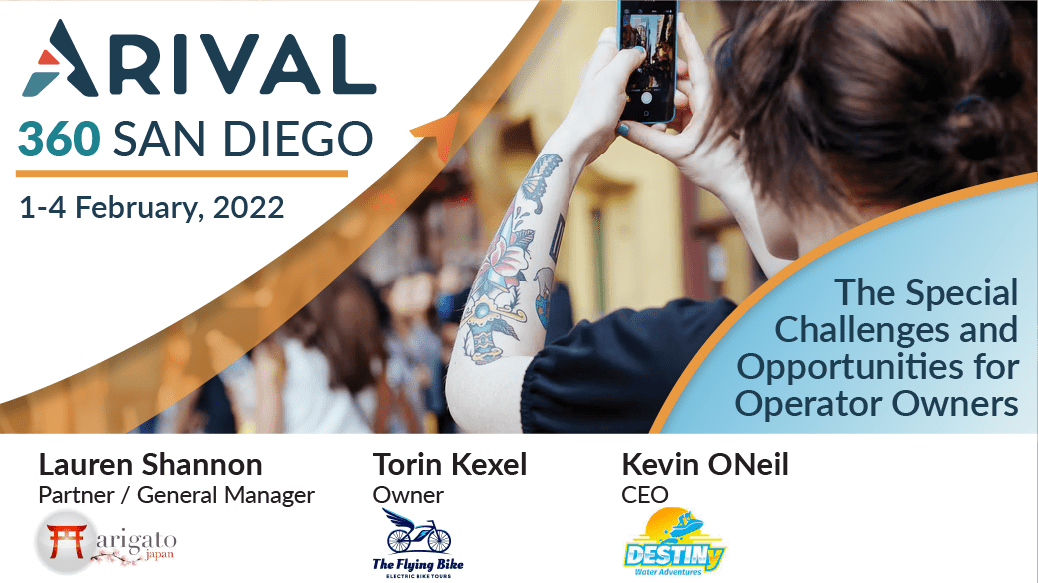 Owning your own tour company can be a dream come true. You're doing what you love when you're giving a tour, you're meeting great people from around the world and you're providing authentic experiences about the city that you're passionate about. But, unless you have a great partner or advisors, it can be pretty lonely at the top. In this small group roundtable, Kevin O'Neil from Destiny Water Adventures, Torin Kexel from The Flying Bike and Lauren Shannon from Arigato Travel will discuss what you're finding to be your biggest obstacles and challenges and how others in your position are rising above the challenges.
Cruze Control: Building a Tour Business One Vehicle at a Time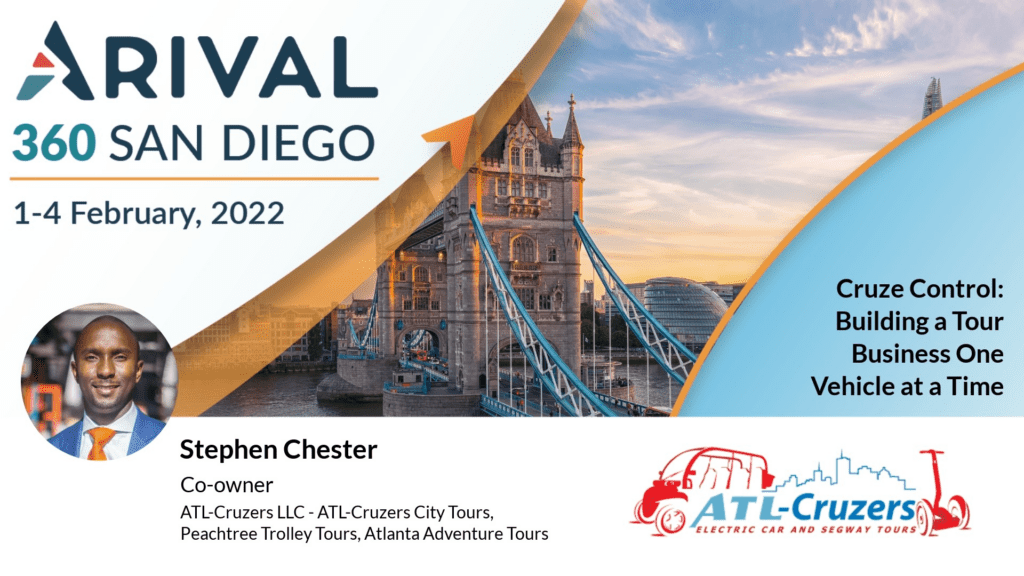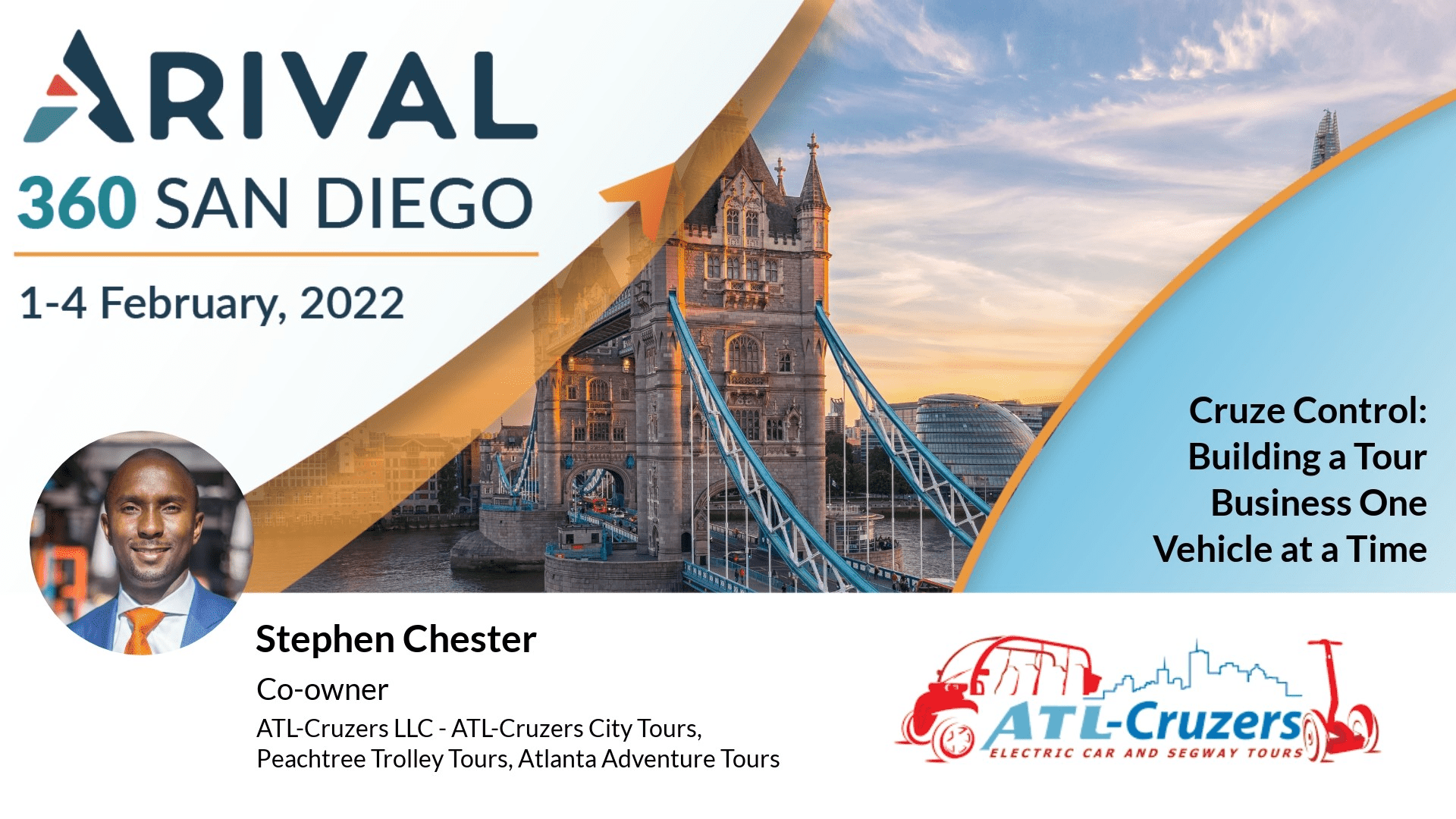 Setting up and running a tour operation is never as easy as it sounds. When Stephen Chester and Amir McRae gave up great jobs at a top tier accounting firm to pursue their entrepreneurial passion, they didn't know what they would face. They now run one of Atlanta's leading vehicle-based tour operations, ATL-Cruzers City Tours, with electric cars, Segways, bikes and more. Here's the downs — and ups — of their story.
How to Make Amazing Hires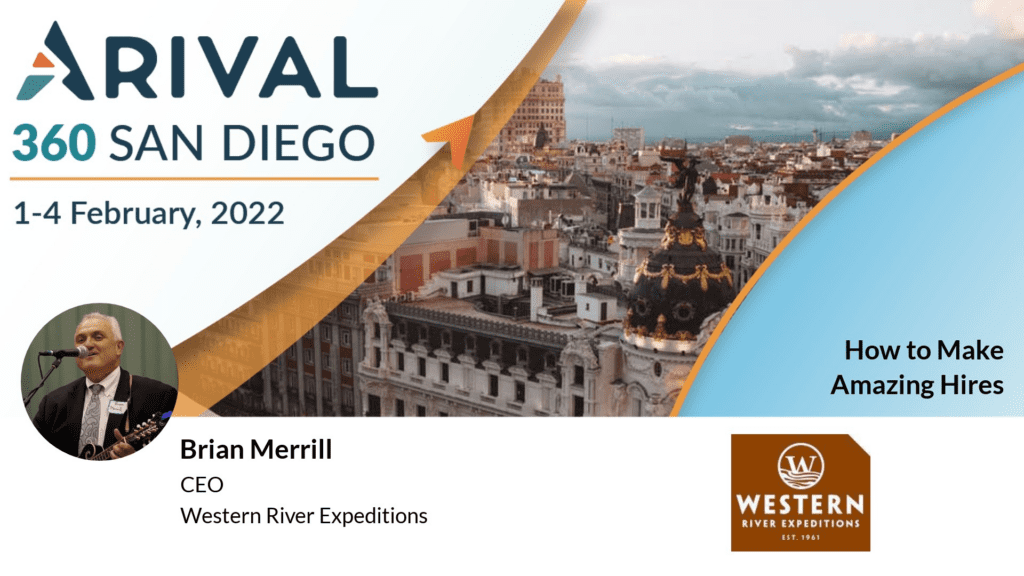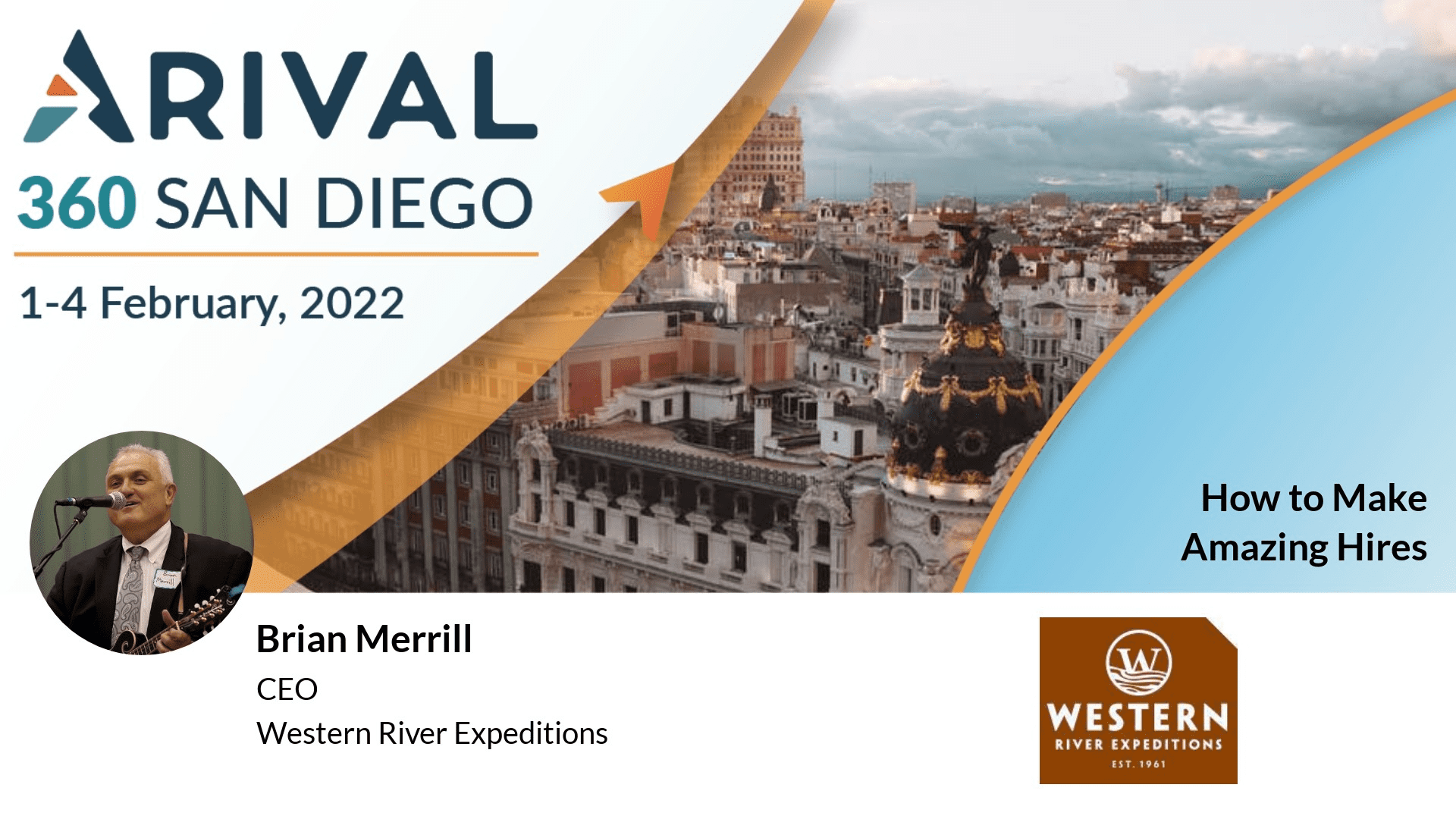 Hiring is one of the major problems impacting operators during the pandemic. At Western River Expeditions and Moab Adventure Center, CEO Brian Merrill designed a recruiting program that ensures a surplus of applicants for their coveted guiding roles. He'll share the principles to its recruiting success and how you could apply it to your tour or activity business.
Supersize Me: Scaling a Multi-Destination Tour Business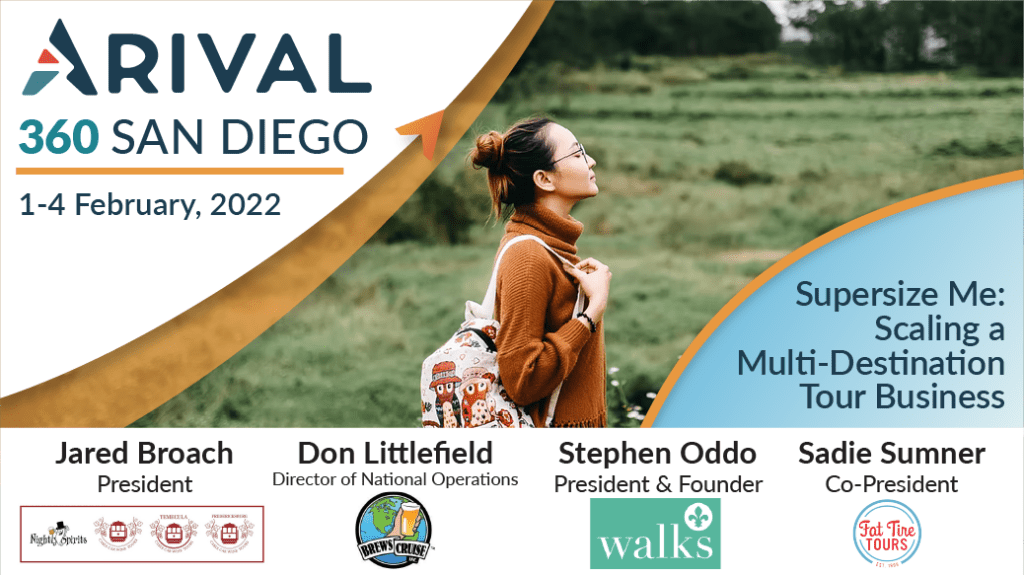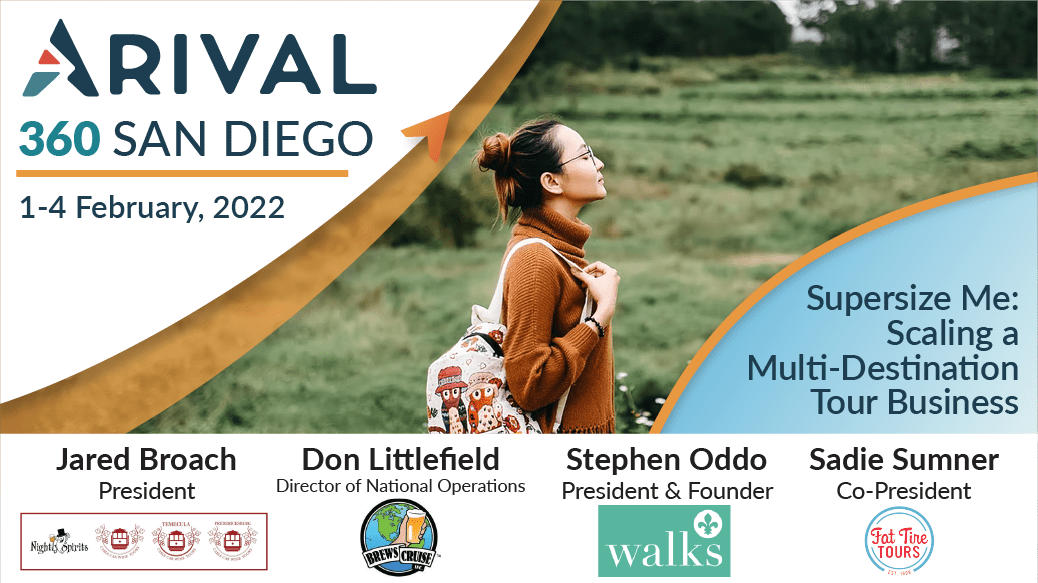 Expanding to new locations is a big step and may be daunting for operators thinking about scaling their business. There's a lot to think about and many different options and paths to choose. This Buzz Session is led by Sadie Sumner of Fat Tire Tours, Stephen Oddo of Walks, Don Littlefield of Brews Cruise, and Jared Broach of Eat Drink Scare Tour Co., who have all been super successful at expanding to multiple markets.
Butter Your Bread: Grow your Corporate and Private Event Business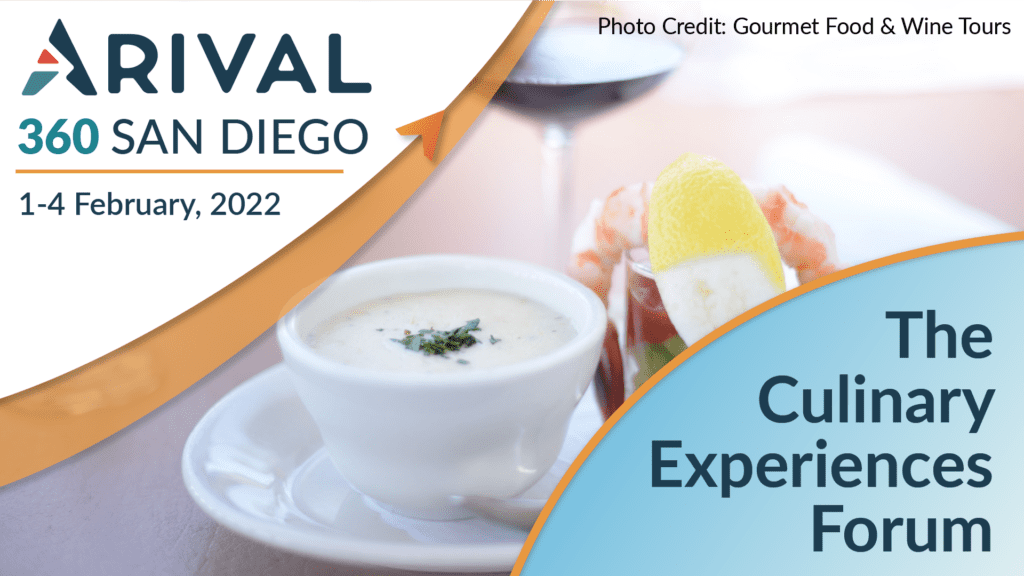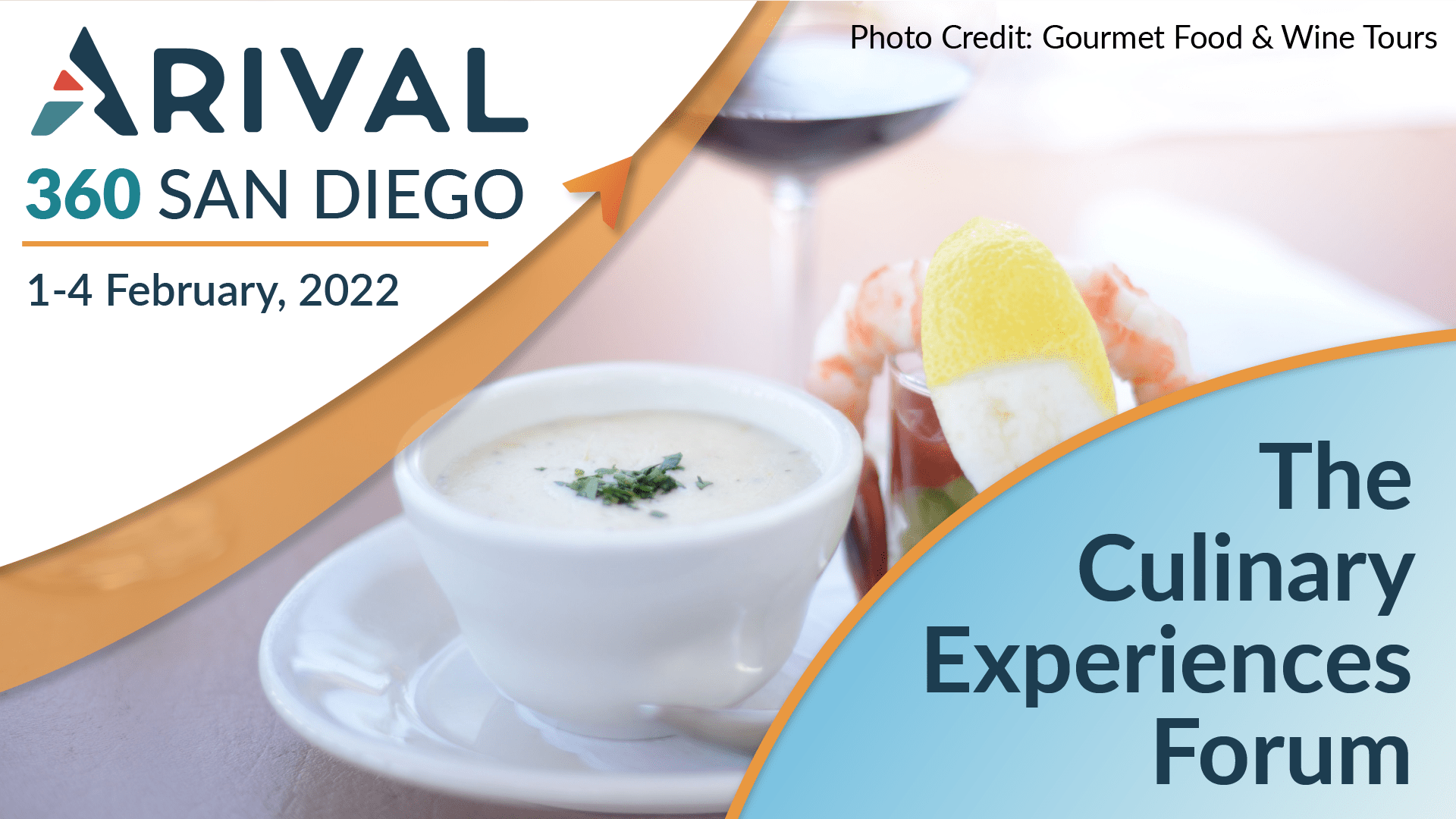 Corporate and private events are a missed opportunity for many operators. These groups can provide a huge boost for your business. When you're thinking about how you can work with groups, you should also consider online events that can be hugely popular and profitable. At this breakout session, we'll discuss how to create a plan to go after corporate groups, private events and even birthday parties and other celebrations.
Selling Your Business: What Every Operator Needs to Know and Prepare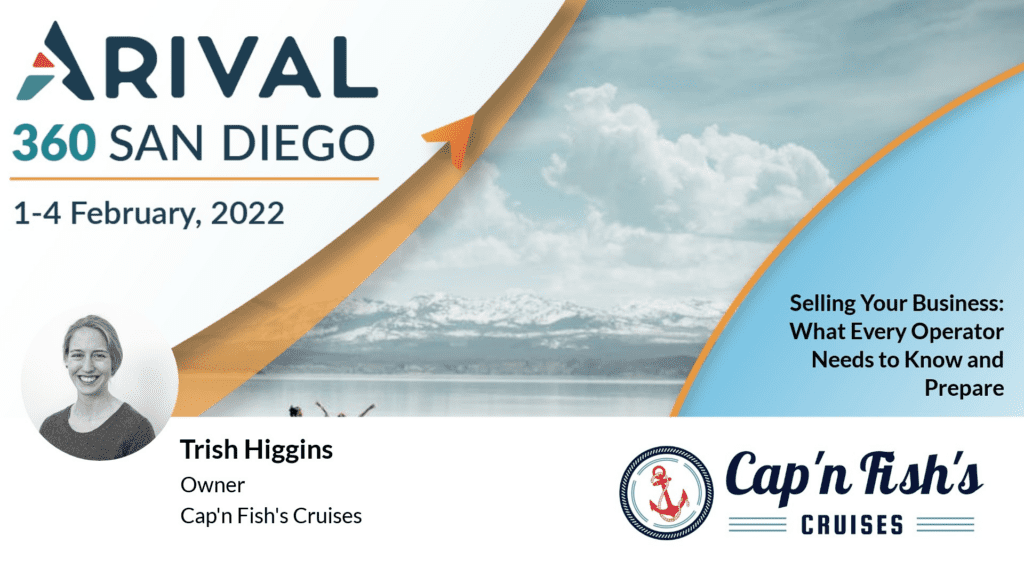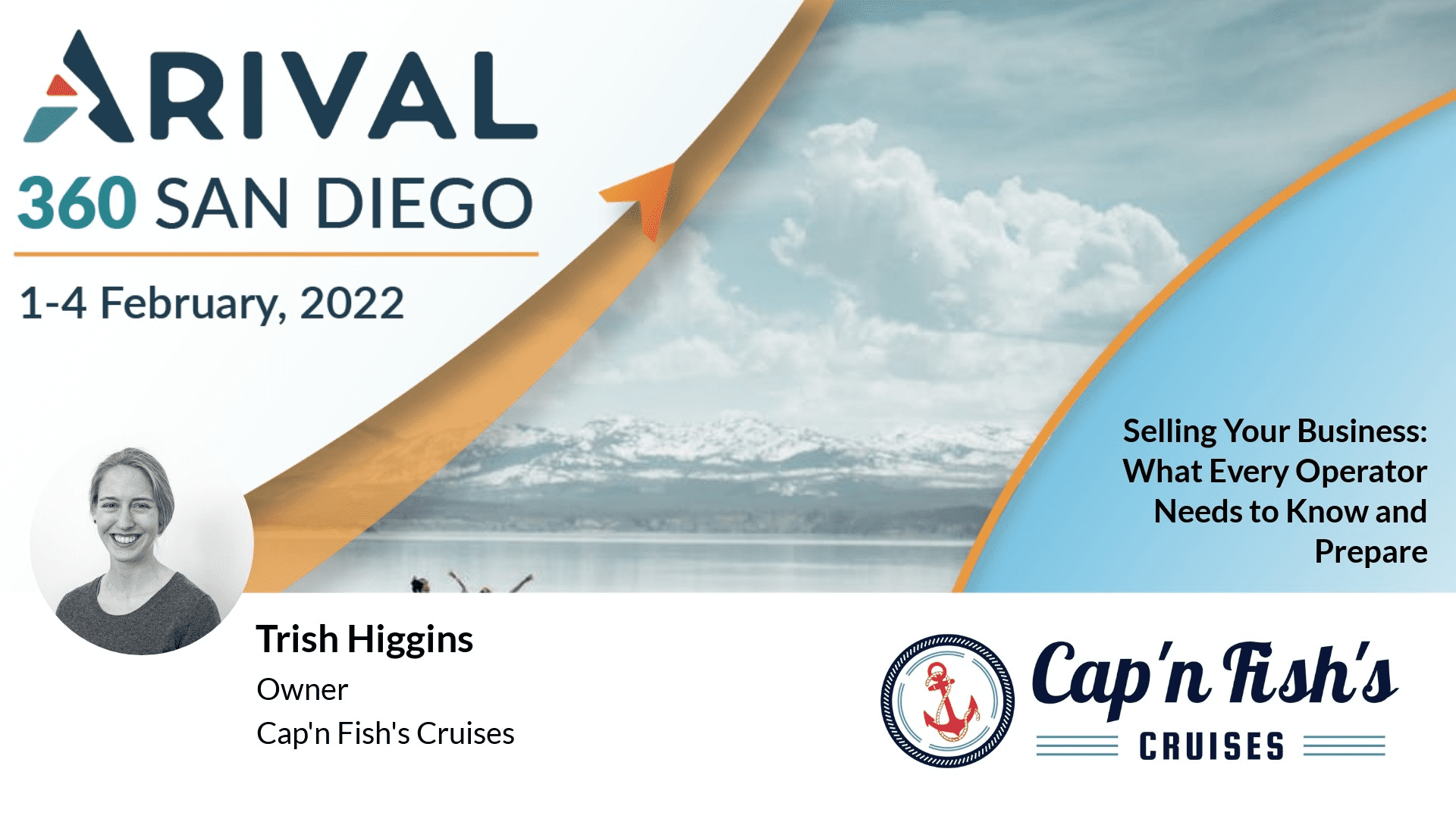 Most business owners will consider selling their business. This workshop walks through everything tour and activity owners need to think about and prepare if they want to sell — and what they should expect during the process. From operations and finance to the personal impacts of selling, experienced business operator, investor and acquirer Trish Higgins from Cap'n Fish's Cruises will walk through the essential steps owners should be taking now to prepare their business and how to manage the selling process.
Tickets for Arival 360 San Diego start at $716 for small operators who are Insider Pro Access members. Become a Pro Access member and gain easy access to all of the Arival Accel series of virtual events and premium research for a full year, starting at just $179
Arival 360 San Diego tickets provide access to Arival 360 Online for free. Tickets are $299 for non-members and Pro Access members can attend for free
GET ON THE LIST!
Sign up to receive insights tailored for the in-destination industry as well as updates on Arival.
Sign Up