There were a lot of firsts at the latest Arival 360 in Orlando, where nearly 1,000 attendees gathered from across the tours, activities, attractions and experiences industry to connect, learn and celebrate.
We had the first ever Arival Exchange, which "unboxed" the typical buyer-seller format to allow participants to connect with anyone.
We had the inaugural Arival and TourReview Spotlight Awards ceremony, celebrating some of the most innovative companies in experiences, many of whom were in attendance.
We officially launched the first-ever insurance product to be designed specifically for tour, activity and attraction companies (based in the U.S.) with Arival ProShield insurance.
And Arival CEO & Co-Founder led a chorus of "Happy Birthday" from the Arival theater stage for the first time ever, to one very special attendee: 12-going-on-13-year-old Marcos Lopez from Bucket List Tours, who came to Arival from Puerto Rico with his father, has been doing tours since age eight, and is the youngest certified tour guide in the world!
Beyond that, as we look back on what was literally the coolest Arival ever (thanks to a broken, overly-enthusiastic air conditioning system), here are a few of the things that stand out:
1. Going Beyond: Experiences Beyond 2023, AI Beyond Chat, Distribution Beyond OTAs
A key theme repeated throughout the theater and breakout sessions was how experiences will drive the future of travel. Arival CEO and Co-Founder Douglas Quinby's opening theater session provided an outlook of the experiences industry over the next 10 years, informed in part by the latest Arival research on the 2024 U.S. Experiences Traveler, to show how experiences will increasingly drive tourism and travel purchase decisions.
A much-anticipated topic was of course AI, and a number of theater and breakout sessions addressed the applications of generative AI beyond ChatGPT in the experiences industry. There were demonstrations of practical AI applications for operators, such as TripAdmit's Tap-to-Tip product which includes generative AI-assisted reviews, Magpie Travel's session on using AI to optimize your listings for Google Things to do, and TOMIS's AI ChatBot and SMS automation. As innovation expert Marc Mekki (who is responsible for the "Arival Man" version of Arival COO and Co-Founder Bruce Rosard in the header photo) said from the theater stage, "the only limit is your creativity."
As the online travel agency (OTA)-operator dynamic continues to be a point of excitement and contention for many, with OTAs growing rapidly, unsurprisingly the OTA workshop was heated but very engaging, with challenges on both sides. In one panel we looked at the opportunities for distribution beyond OTAs, such as cruise lines, travel advisors, concierges and vacation rentals.
2. Going Back to the Basics: Boomers, Offline Sales, Passion & Leadership
Alongside the theme of "going beyond" was a recurring theme of "going back to the basics." In the rush to the future, don't forget Boomers, advised Michael Zeisser, Managing Partner at FMZ Ventures: we focus a lot of attention on targeting Millennials and Gen Zs, but Boomers are still a significant part of the market, and have a significant amount of spending power and free time.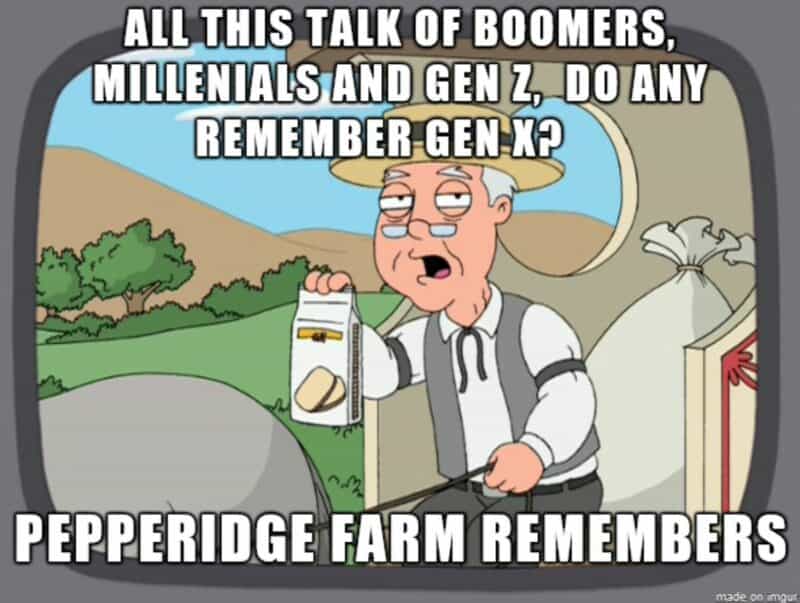 Also, in the rush to get everything online, don't leave offline sales behind, cautioned Kevin O'Neil, owner of Destiny Water Adventures, in a breakout session on "Overcoming Objections in Inbound Phone Sales." More than half the market is still booked offline, and experiences are not a commodity purchase: you're not just buying a ticket, you're buying an experience. Because of this, people consistently say they want to talk to someone, so in addition to ensuring your online bookings go smoothly, make sure your sales staff are trained to upsell, and look at ways to optimize customer communications with live chat.
Finally, while AI is fascinating and there are rapidly increasing applications for it, don't forget the human elements. Passion is a big part of what motivates people to travel, and how they choose their things to do, as Dan Christian, founder of the Acceleration Team and host of the Travel Trends podcast, shared in his presentation on "The Passion Economy."
And while management may be able to be automated, leadership cannot: Scott O'Neill, CEO of Merlin Entertainments, the second largest theme park and attractions company worldwide, emphasized the importance of leadership across an organization to be close across the heart of the operation, even in one of the world's largest attractions companies, in an extended session on the main stage.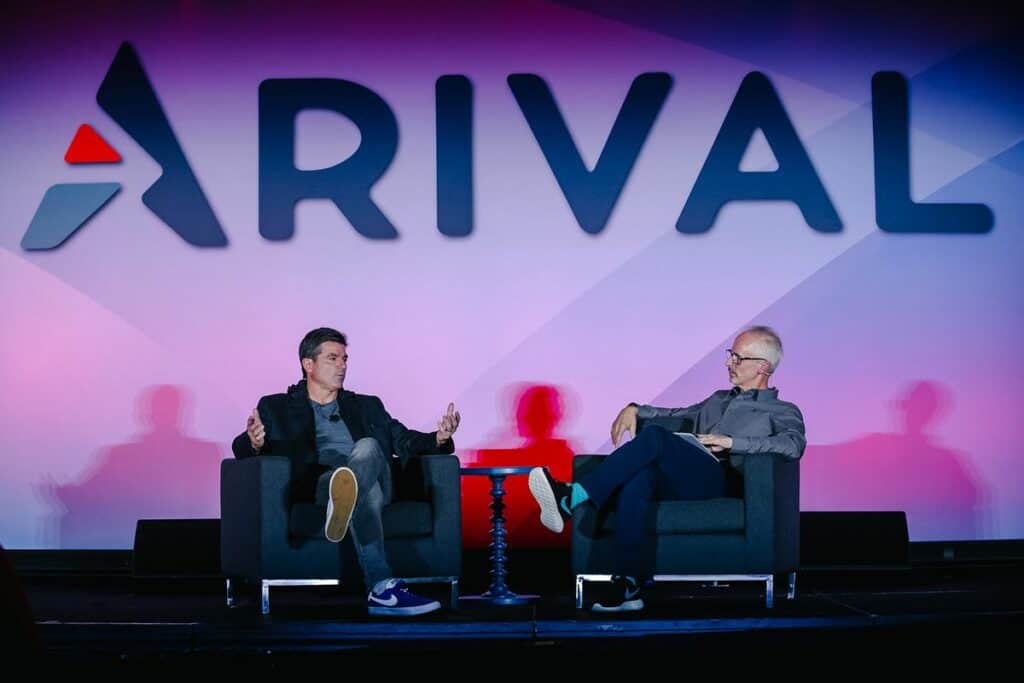 3. Attractions Getting Real About Dynamic Pricing
In the second Arival Attractions Forum, we adapted the format based on feedback from the first time around, from theater-style to a roundtable format encouraging table talk. There were great conversations happening around the tables and a lot of sharing on things like dynamic pricing, who's using it and how, with attractions leaders sharing openly about lessons they've learned along the way.
It was standing room only when Haley Ward, VP of sales from (spoiler alert) Arival Tour Review Spotlight Award winner Hudson Yards Experiences / The Edge NYC, gave a lesson about how true dynamic pricing actually works. Some enduring challenges for dynamic pricing are: many people still don't understand the difference between variable and dynamic pricing, res-techs may say they do dynamic when it's not true dynamic, and OTAs often can't actually process true dynamic pricing yet.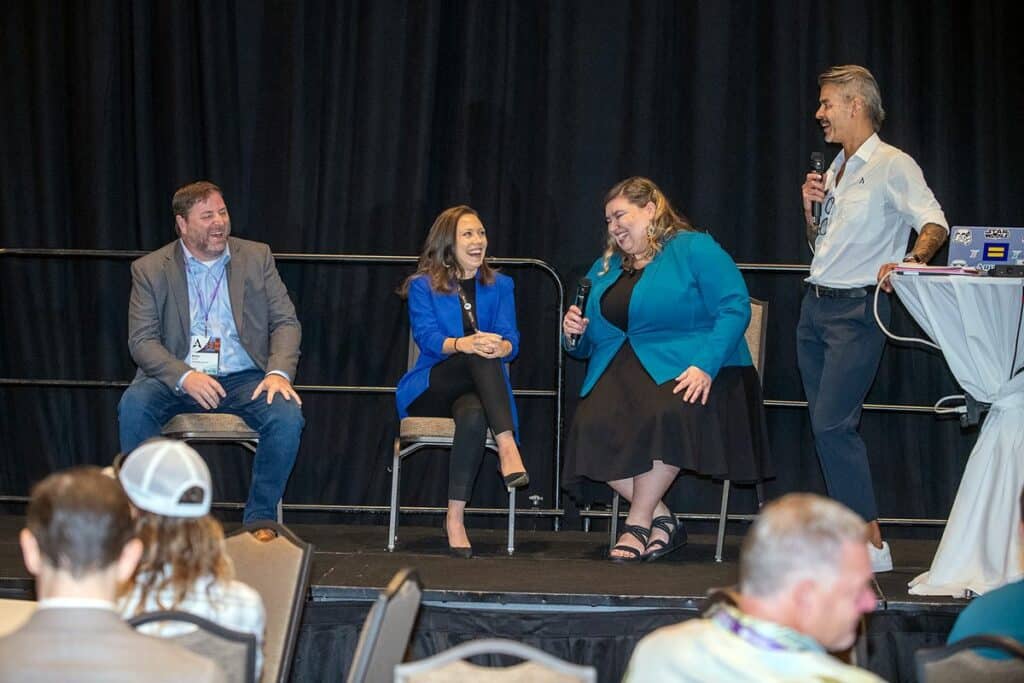 OCTO (Open Connectivity for Tours, Activities & Attractions) came up as a potential way to address the connectivity challenges associated with implementing true dynamic pricing, and there was a comment from an OTA admitting there is resistance to standards like OCTO because it reduces the established OTA competitive advantage, even though it's better for the industry as a whole.
The second day of the Attractions Forum focused on distribution and the content problem, with discussion around how AI can help solve the content problem in terms of quality and accessibility in various languages, and creating unique content for different distribution channels.
As well, attendees discussed how ticketing for sports, music and other shows and events are now getting more and more integrated into the experiences sector as a whole, as travelers plan trips around important events. This is also the subject of our upcoming report on The Power of Events: How Sports and Performing Arts Drive Tourism.
4. Committing to Being Inclusive
Rather than a handful of sessions dedicated to the topic of "diversity," this Arival saw themes of inclusivity, diversity and representation woven throughout theater and breakout sessions on a wide variety of topics.
From the theater stage, Rebecca Fisher from Beyond the Bell, whose tours highlight "untold stories," addressed the question of how to tackle tough subjects on tour in an increasingly divisive political climate, while also making guests from all sides of the political and social spectrum feel welcome, engaged and entertained.
In a breakout session on "Using the Hidden History of your Destination," panelists discussed how by tapping into the stories of marginalized groups in their communities, they are able to create inspirational and immersive experiences for an increasingly diverse customer base. One panelist, Lorelei Clinton, Manager of Black Streak Canyon Tours and member of the Navajo Nation, shared a rare glimpse into what happens behind the scenes in Indigenous communities working in tourism, and how others can engage respectfully with the Indigenous communities and lands they visit.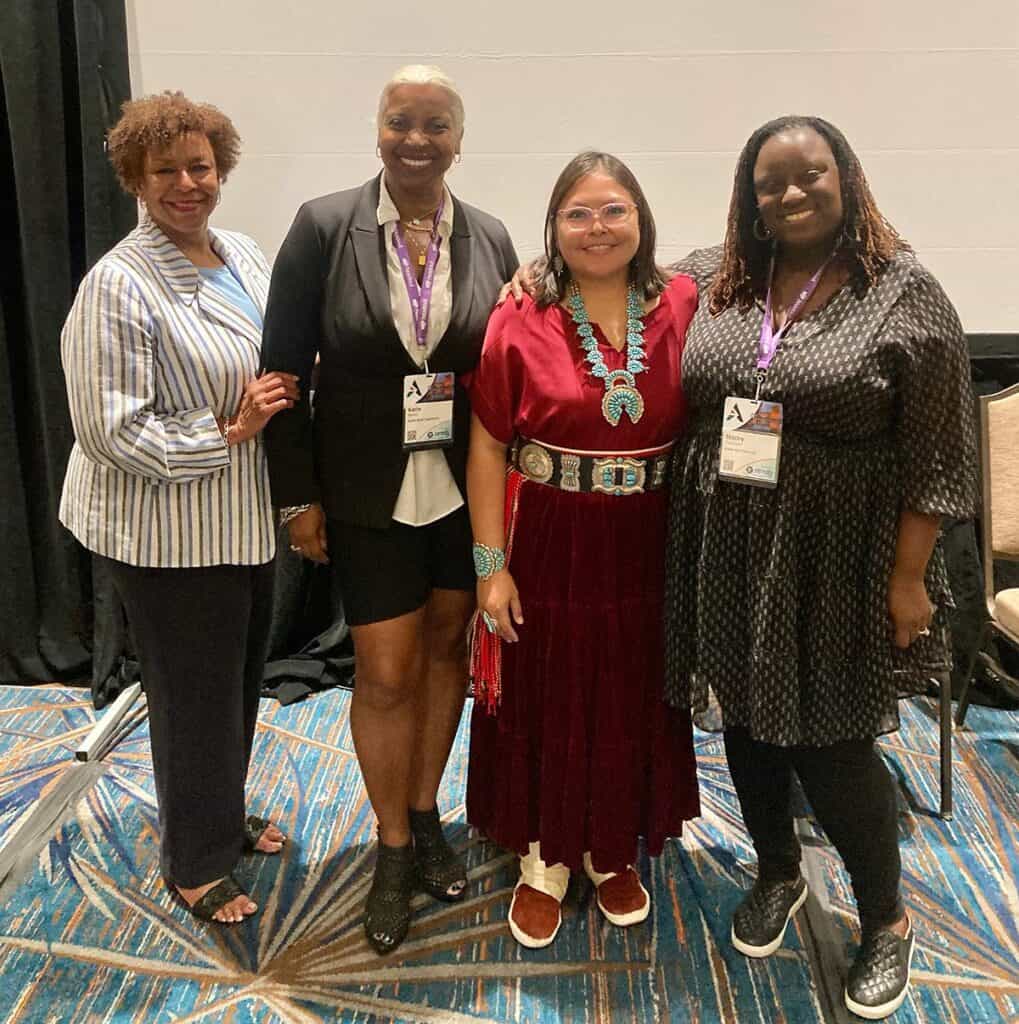 A recurring theme throughout many sessions was the commitment of the industry to be inclusive and work towards more representation of diverse audiences… and leadership. Personally at Arival we are consciously and actively working to promote more diversity and inclusion within our industry and the communities we seek to serve with our research and events, and this goes into every aspect of our event planning. Do you know someone (it could be you!) who represents a diverse viewpoint and would be a compelling speaker for an Arival event? Please let us know.
5. Beyond Networking: Community, Connections & Celebration
Last but definitely not least, one of the highlights of Arival is always the people. One of the most common pieces of feedback we get from attendees, particularly those who attend multiple conferences, is how unique the Arival community is, as an event dedicated to the experiences sector of travel, and how many quality connections are made at Arival.
This year, we took the connections aspect of Arival beyond networking with the Arival Exchange Unboxed, and got some very positive feedback on this "speed dating for tourism," with the "unboxed" format that takes the exchange idea beyond the typical buyer-seller format. We will definitely be fine-tuning this format and doing it again at the next Arival!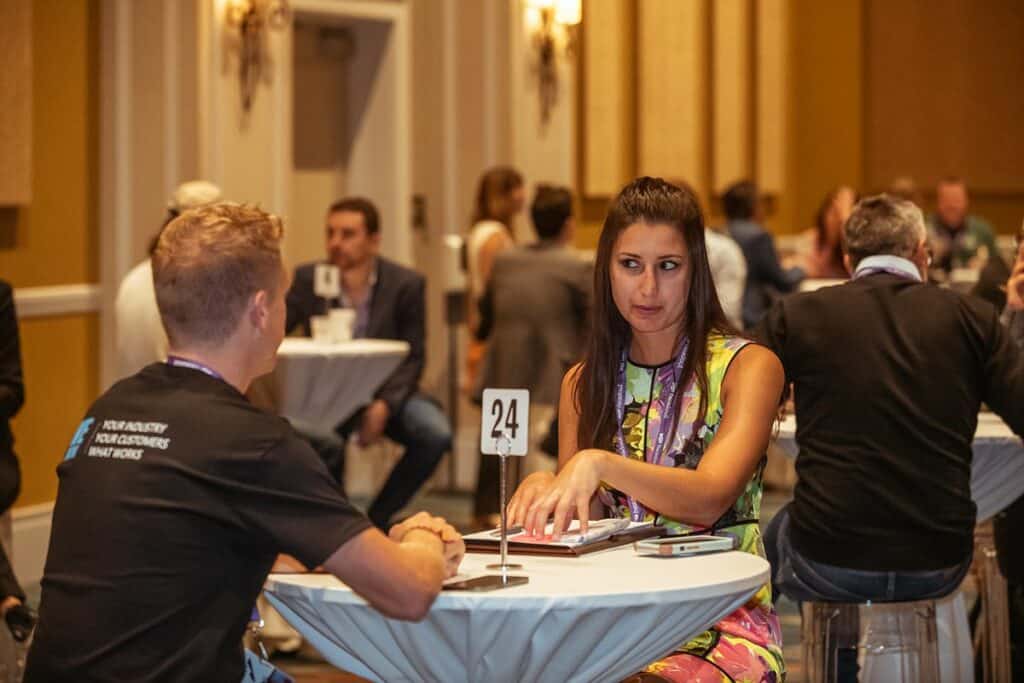 Also, at the inaugural Arival & TourReview Spotlight Awards ceremony, we had a blast celebrating some of the most innovative members of the experiences industry, with awards for a range of categories presented to the winners, many of whom were able to join us in person to receive them. Learn more about the awards and see the complete list of winners here.
To Berlin and Beyond!
Although some wet, windy weather complete with a tornado warning put a damper on the closing festivities, bringing the final party and the last day's much-anticipated off-site breakout sessions inside… on the plus side, no one was eaten by alligators (although some of the AV team found one!).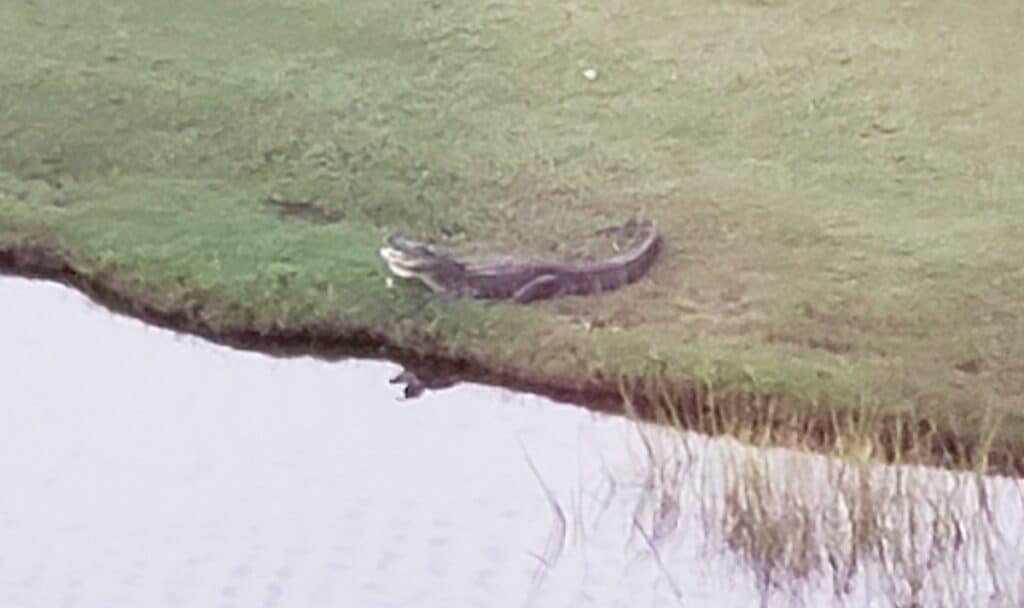 Next up: join us for an upcoming Arival in 2024! We'll be in Berlin in March, and San Diego in September. More details to come, we hope to see you there!
Stay tuned for more Orlando content, and Arival Insider Pro Access members can also binge watch Orlando sessions to their heart's content on-demand now!
Become an Insider Pro Access member today and get access to the full library of Arival research, plus many other benefits such as free consulting sessions, special discounts and 20% off in-person events, starting from $179 per year.
GET ON THE LIST!
Sign up to receive insights tailored for the in-destination industry as well as updates on Arival.
Sign Up