We get asked all the time at Arival: Why do you have such a big focus on technology, digital and online travel agencies (OTAs)? After all, this industry is first and foremost about experiences, not websites and booking systems!
It is hard to argue with the second statement. It's very true – our industry, the Best Part of Travel, is about all of the amazing things travelers can do in-destination. Our mission at Arival is to help advance that business.
However, when we do our market analysis and build our forecasts, the numbers tell us a very clear story. Online channels – but in particular OTAs – will vastly outperform traditional offline booking methods. OTA bookings will grow more than 150% by 2025 over the pre-pandemic peak of 2019, according to Arival's Outlook for Travel Experiences 2019-2025. And some OTAs have already exceeded that threshold.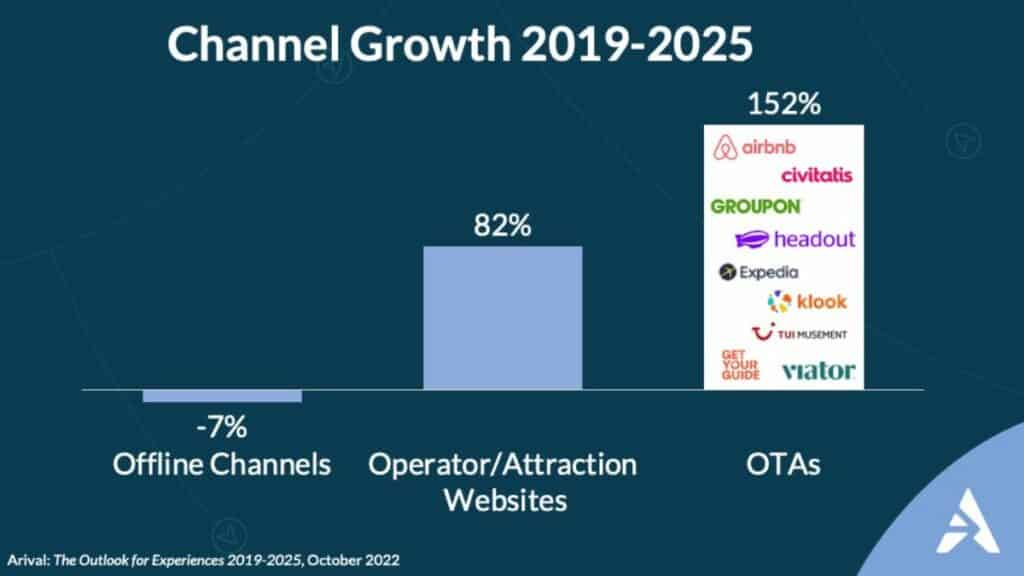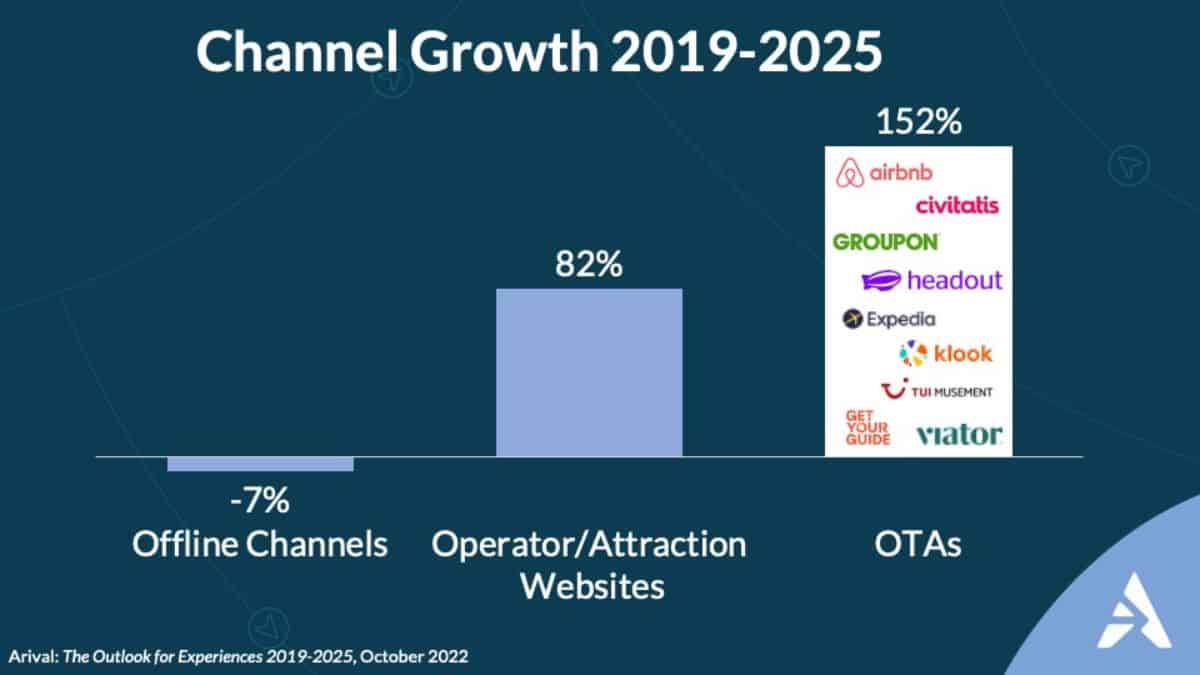 And yet, as travelers increasingly turn to digital channels – and in particular their mobile phones – too many operators are simply not prepared for the rapid changes underway. We have already reported how nearly half of all tour and activity operators and nearly one in four visitor attractions do not use a modern online booking system.
One national tourism organization we recently spoke to in Europe said their internal research indicated that less than 15% of operators in their country used a system with online booking capability and modern API (application programming interface) capability to connect to external distribution partners and other systems.
How will they find you?
There's a lot more to experiences than tech, of course. But if your customers cannot find or book your experience, what's the point in putting all of that work into making such an amazing tour or attraction? The tech and connectivity are just tools, but these tools are indispensable, and it's high time the rest of those amazing experience operators get online.
To learn more about how to get online and connected, look for our forthcoming Arival Guides on Connectivity and Channel Management and How to Choose a Booking System.
Become an Insider Pro Access member today and get access to the full library of Arival research, plus many other benefits such as free consulting sessions, special discounts and 20% off in-person events, starting from $179 per year.
GET ON THE LIST!
Sign up to receive insights tailored for the in-destination industry as well as updates on Arival.
Sign Up
Unsplash / Remi Jacquaint