Arival is all about connection. This has consistently been one of the top takeaways mentioned by operators and other Arival attendees over the years.
The tours, activities and attractions operator community is unique, and the chance to connect in person with other operators and companies in the in-destination industry to share ideas, learn from one another and build genuine relationships is an invaluable part of the Arival experience.
"What keeps bringing me back to Arival is the amazing connections that you get to make with the industry across the whole world," shared Bee Ludolf, Content Marketing Manager of UK-based attraction and experience company Days Out, at Arival 360 | Berlin 2023. "It's an amazing opportunity not only to share my experience and help others within the industry but to interact and get so many learnings from other businesses as well."
"Many thanks to Arival for putting this event together, connecting like-minded industry people with a common goal," said Chanel Leong,VP of Global Commercial at GlobalTix, at Arival in 2022. "Nothing beats meeting and networking in person."
So the Arival team asked, how can we build on this?
This year, at Arival 360 | Orlando in October, we're taking the connection aspect of the event to the next level with an exchange event designed specifically for our community, with Arival Exchange Unboxed.
What Makes This Exchange Different?
Usually when an exchange is done at a conference it's in a buyer-seller format: the simplest application of this to the Arival context would be to have operators as "buyers" on one side of the table, with booking systems, online travel agencies, marketing agencies and other "sellers" on the other side.
However, we know operators don't come to Arival to be inundated with sales pitches. We are very intentional (and strict!) in our programming to ensure speakers are sharing valuable expertise and facilitating meaningful conversations rather than pitching their products or companies. The networking lounge is designed to be a relaxed space that facilitates organic connections. Attendees can set meetings with who they want to meet with, or not, at their leisure.
So a simple buyer-seller exchange doesn't fit the spirit of Arival.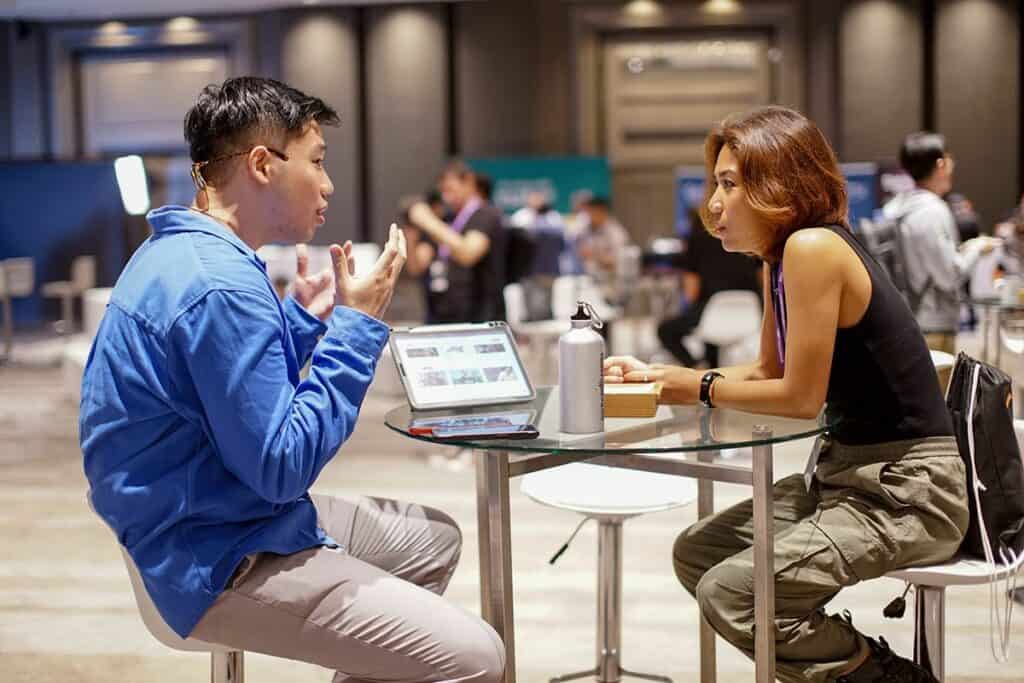 In the "unboxed" Arival version of an exchange, we set out to break the "buyer-seller" mold and find a format that is tailored to the Arival community.
The result? Our exclusive Exchange app that is able to match people based on interest, expertise, and specific requests. The matching system takes into consideration:
what you are interested in meeting about and the expertise you might be looking for and/or looking to share, and
who you specifically want to meet with, which you can request and prioritize based on the list of attendees.
How Will Arival Exchange Unboxed Work?
After you sign up for the Exchange, you'll be prompted to tell us what you are interested in and what you are offering, and you'll have the option to select any specific colleagues you would like to meet with. Our Exchange app's matching system creates a tailored schedule, giving you 4 hours of structured business development and information exchanges.
All participants will receive 14 one-to-one, 12-minute private appointments with savvy industry peers, distributors, tech companies, and other connection-driven attendees.
The "unboxed" format opens up the opportunity to break out of the tired "seller-buyer" format. It creates a situation where operators can meet with operators, or distributors can meet with distributors, in addition to meeting with one another. The idea is to create a rich environment for connection and idea generation among industry peers.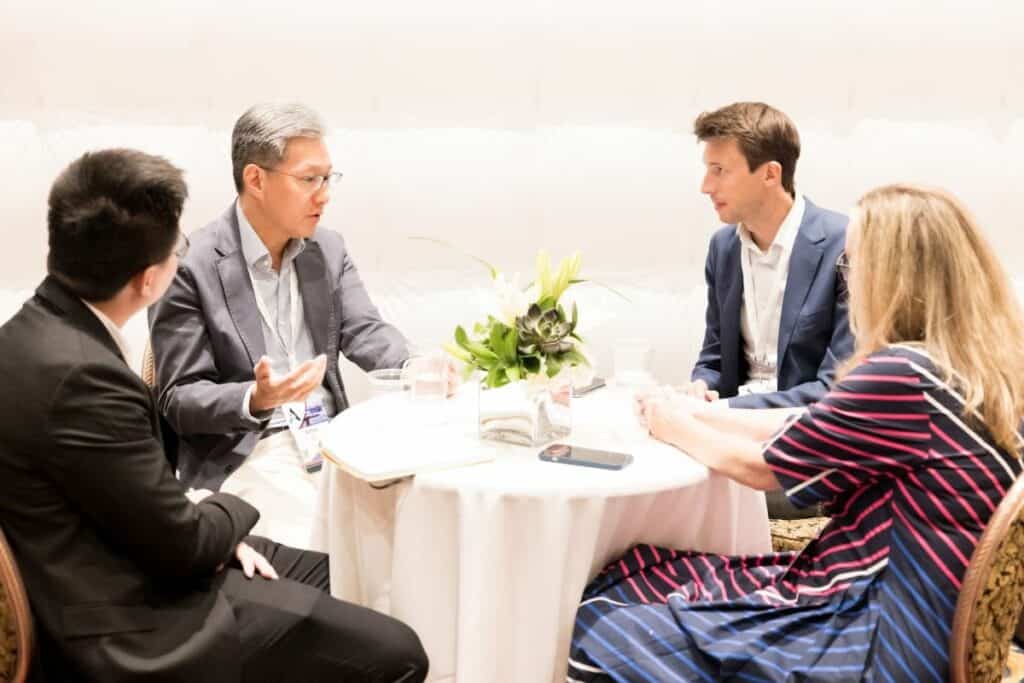 Join the First Arival Exchanged Unboxed in Orlando
The first Arival Exchange Unboxed will take place within the Arival 360 | Orlando event and is open to all Arival attendees, on Tuesday, October 10, from 8am-12pm. Registration is open from now until September 9, 2023.
For operators, participation is free — a $100 fully refundable deposit is required for participation. The deposit will be automatically refunded upon completion of meetings.
Non-operators will need to purchase a $300 non-refundable ticket. Non-operators will be limited to 2 attendees per company, each with a unique schedule of appointments, to ensure equitable access to meetings.
Learn more about the Arival Unboxed Exchange here, and register by September 9 here. We hope to see you there!
Become an Insider Pro Access member today and get access to the full library of Arival research, plus many other benefits such as free consulting sessions, special discounts and 20% off in-person events, starting from $179 per year.
GET ON THE LIST!
Sign up to receive insights tailored for the in-destination industry as well as updates on Arival.
Sign Up