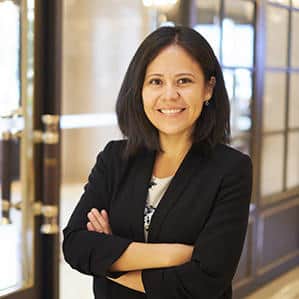 Blanca Menchaca
Co-founder & CEO
About Me
Blanca Menchaca is the Co-founder and CEO of BeMyGuest, a B2B travel technology and distribution platform that facilitates the digital sale of activities, tours, attraction tickets, transfers, events, and other travel services.
Launched in 2012, the company connects operators with its expansive Distribution Network which includes online and offline travel agents, and travel companies buying via API or a web-based Marketplace.
Additionally, BeMyGuest offers a Booking System (Xplore) for operators who require automation of their ticket sales on their E-commerce or over-the-counter systems.
Leading a highly multicultural Asian operation headquartered in Singapore, BeMyGuest are pioneers of the sector in the region.
Has Spoken At
Wednesday, February 2 2022 | 15:45 PM

Google is claiming its stake in the Best Part of Travel with its new Things To Do initiative. Is this good for operators, distributors, travelers? Or is it just good…

Tuesday, August 3 2021 | 20:00 PM SGT

There are more options for res tech and distribution for operators than ever before. And there are more changes afoot with two major regional OTAs offering competing reservation systems. This…