As more travelers look to online travel agencies (OTAs) to book their trips, OTAs are becoming increasingly significant marketing, advertising and distribution channels for tour, activity and attraction operators.
OTA marketing helps to expand your visibility, secure more bookings, and amplify your revenue streams. However, listing on an OTA isn't always enough as the marketplace itself is extremely competitive, and standing out can be difficult.
Enter OTA marketing optimization. In this article, we'll dive into the most up-to-date insights and top tips to take your listings to the next level, from understanding your audience, to selecting high-quality visuals, to writing compelling descriptions. As well, we'll discuss the increasingly important trend of leveraging artificial intelligence (AI) for OTA marketing strategies.
By fine-tuning every aspect of your presence on OTAs, you'll captivate potential customers, outshine your competitors, and ultimately get more bookings. Are you prepared to take your OTA marketing endeavors to new heights? Let's dive in and get started!
What are the Benefits of Partnering with an OTA?
As travelers shift strongly towards a preference for online booking, having a solid online presence is an increasingly important aspect of an effective marketing strategy for operators to generate more bookings.
While OTA advertising and marketing should never be your only strategy — it's important to strike a balance between distribution and direct bookings, and other efforts focused on social media, organic search and paid advertising can also bring in bookings — here are some of the key advantages of partnering with an OTA as a part of that strategy:
Increased Exposure: OTAs are established platforms with a broad user base actively seeking travel experiences. Partnering with them exposes your tours to a wider audience than you might be able to reach independently.
Access to a Ready Audience: OTAs are the fastest-growing sales channel in experiences, and they attract travelers who are already in the decision-making phase. This means you're reaching potential customers who are more likely to convert.
Search Engine Visibility: OTAs often rank high on search engine results pages, especially for travel-related queries. By listing on OTAs, your experiences can benefit from this visibility without investing heavily in SEO efforts.
Increased Geographic Reach: Some OTAs have a global presence, which can help you tap into international markets that might be otherwise challenging to access. Others focus on particular geographies, which can help if you want to target specific regions.
Cost-Effective Marketing: Instead of investing heavily in individual marketing efforts, listing on OTAs lets you take advantage of their marketing and advertising efforts and brand awareness.
Key Strategies for Optimizing Your OTA Listings
Of course, simply being online isn't enough, and listing on OTAs isn't free. So for operators, focusing on getting the most out of your partnerships with OTA sites is an essential part of an effective OTA marketing strategy.
By carefully considering the following tips, you can create more appealing listings that drive customer engagement and bookings.
Understand Your Audience To Select the Best OTA
In order to select the best OTA to partner with for your business, you need to understand your target audience.
Different OTAs cater to different types of travelers. Choosing an OTA that aligns with your target audience and goals ensures that your tours are showcased to the right people, increasing the chances of bookings.
As OTA market share grows, in addition to general OTAs such as Viator, GetYourGuide, Klook, Airbnb, TUI Musement, Headout, Expedia, Groupon and others, a growing number of OTAs tailored to a particular niche (like watersports, culinary, adventure or wellness) or geographic region (such as Asia Pacific, Europe, North America or Latin America) are joining the distribution landscape.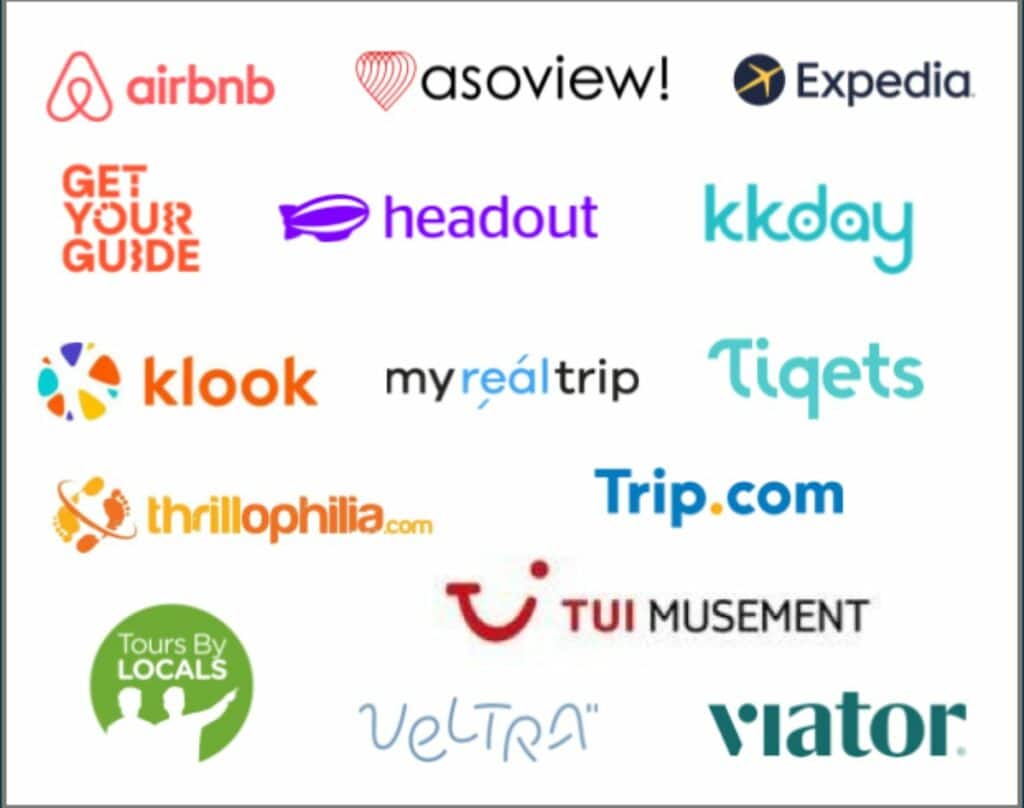 Understanding your audience can help you identify which of these OTAs would best help you reach your specific target markets and distribution goals.
One tip for selecting the right OTA, in addition to understanding whether they're a good fit for your audience, reviewing their policies and ensuring they have good customer support, is to ask other tour operators for feedback on their experiences with an OTA. (Hint: an Arival event is a great place to have these conversations!)
High-Quality Photos and Visuals
In order to ensure your listings stand out above your competition on OTAs, eye-catching and professional photos are important for enticing potential customers and illustrating what your experience has to offer.
And while it can be tempting to put up beautiful stock photos of scenery and landscapes, these images miss the mark. "Fifty percent of images should be of smiling guests, smiling guides" Guest Focus' founder Kelsey Tonner shared with Arival. One of his tips is to use photos featuring people, as they allow your potential guests to visualize themselves already on your tour.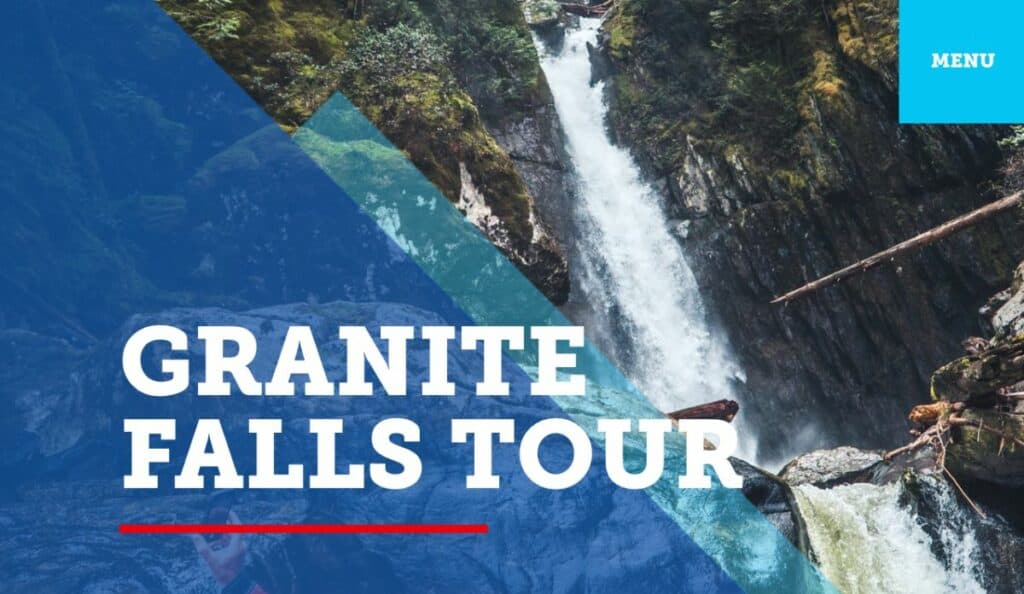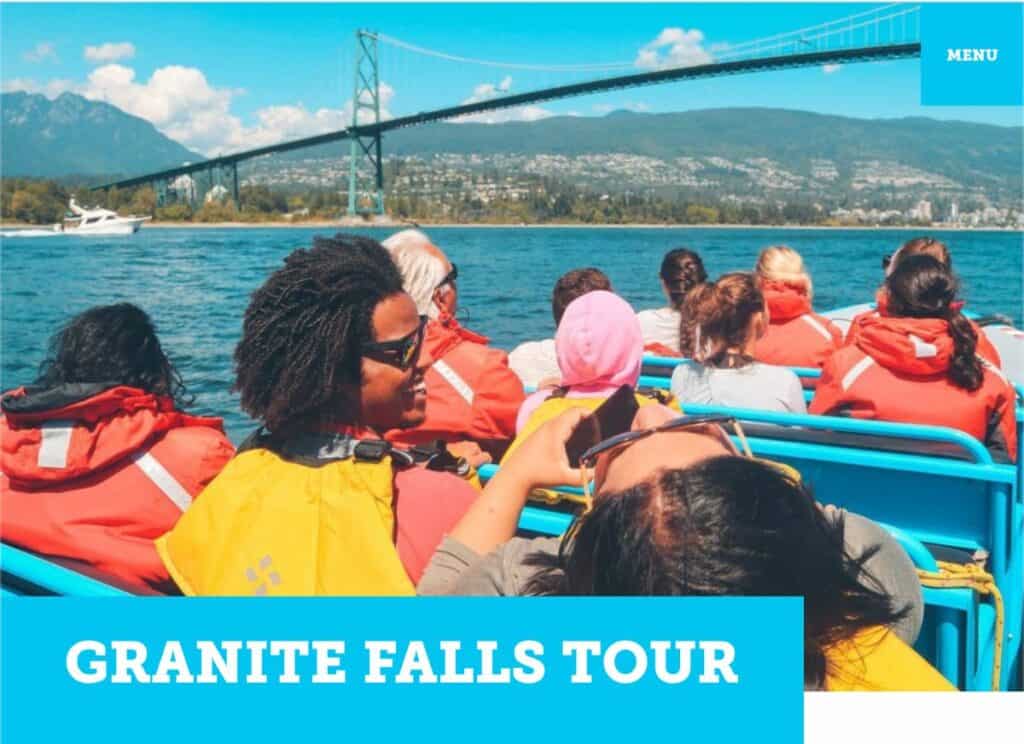 Same tour, different feature images, before and after optimizing | Images provided by Guest Focus
And not only photos: as Nathan Szabo from Klook, a large Asia-based OTA, shared with Arival, video content is becoming increasingly essential to stand out and get your potential customers' attention, particularly with younger Millennial and Gen Z travelers.
Compelling Descriptions and Inclusions
While good visuals are essential, engaging and informative descriptions that showcase the unique aspects of your experience are equally as important. Be sure to include all relevant inclusions and services so travelers have an accurate understanding of what you're offering.
Understanding your audience is also important for writing your descriptions. While trying to appeal to everyone may seem like the best strategy, in actuality it may be hurting you. "Tour descriptions are effective at driving sales when they are aimed at a specific target guest," according to Guest Focus' Kelsey Tonner.
Not a writer? Generative AI can help automatically create tailored descriptions based on customer preferences and behavior — we'll share some examples of these tools below.
Competitive Pricing and Promotions
Competitive pricing plays a pivotal role in both attracting and retaining customers. By offering prices that align with or beat those of your competitors, you capture the attention of cost-conscious travelers.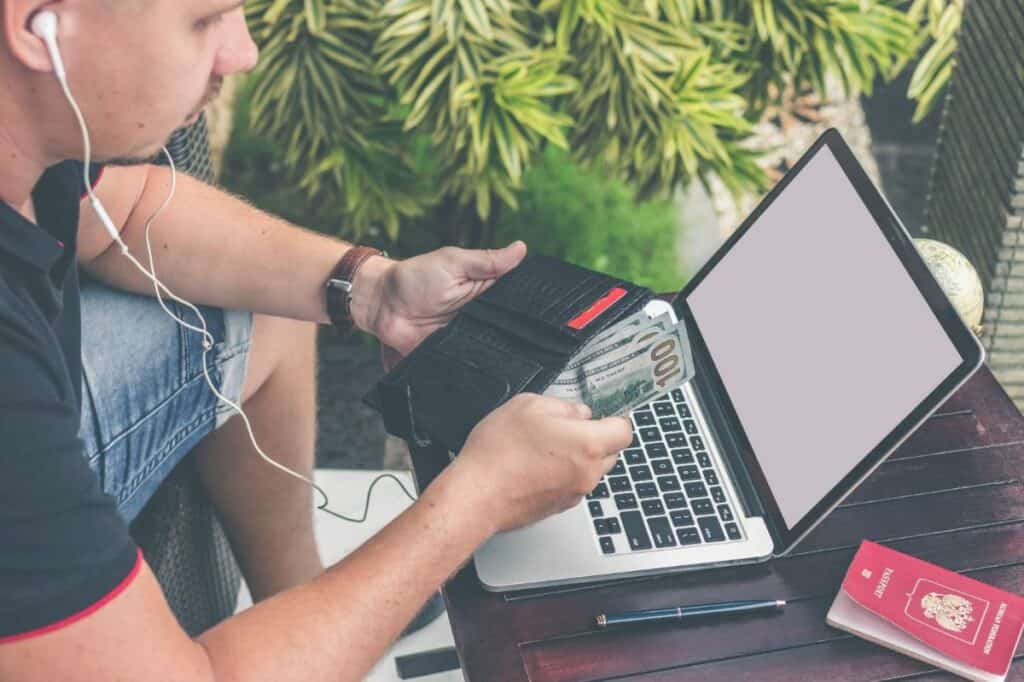 AI-driven dynamic pricing tools can take this a step further, leveraging algorithms to analyze real-time demand, seasonality, market trends, and even customer behavior to optimize your pricing strategy. If you're using dynamic pricing, you'll want to ensure your OTA has the connectivity functionality to accommodate this.
Many OTAs will also have campaigns and promotions you can participate in, which helps increase your visibility through the advertising and marketing OTAs are already doing.
Utilizing Customer Reviews and Ratings
Many OTA platforms also offer functionality for customer reviews. Managing these reviews, and responding to both positive and negative reviews in a professional manner, is a key part of an effective OTA marketing strategy.
Some tips for responding to reviews include:
Timeliness: Respond promptly to reviews, showing your engagement and appreciation for their feedback.
Personalization: Address reviewers by name and tailor responses to their specific feedback for a more authentic interaction.
Gratitude: Thank customers for their reviews, demonstrating your appreciation for their input.
Address Negatives Professionally: Negative reviews can be frustrating, but responding angrily or defensively can harm your reputation. When addressing negative reviews, maintain professionalism, show empathy, apologize if necessary, and offer solutions. If a negative review requires a detailed resolution, offer to continue the conversation privately through direct messaging or email.
Highlight Positives: In response to positive reviews, acknowledge compliments and emphasize specific positive aspects of their experience to reinforce positive sentiments.
AI can also be utilized to analyze reviews, identify areas for improvement and highlight positive aspects to emphasize in marketing materials.
AI and the Future of OTA Marketing
AI is increasingly being put into practice by OTAs, for example with personalized advertising and recommendation algorithms. AI can improve the customer experience and help OTAs and operators target potential customers more effectively, as well as optimize pricing and inform data-driven decisions for more effective OTA advertising and marketing strategy.
Operators, too, can leverage AI to improve their OTA marketing strategy and set themselves above their competitors. More tips on this in the next section.
Implementing AI Solutions for OTA Marketing
AI has great potential to enhance your OTA marketing strategies. In this rapidly evolving digital landscape, adopting AI-powered tools can provide a significant competitive advantage for operators of tours, activities and attractions.
Since ChatGPT's launch late last year, numerous companies in the travel tech space have been designing and developing tools specifically for the tours, activities and attractions sector. Here are some of the types of AI tools available to experience operators:
AI-driven Content Generation and Optimization
Among the first tools and services to be developed utilizing AI are tools to create and optimize listing content, such as tour and activity descriptions and visuals.
Tools like Magpie's Tour Description Optimization Tool or Eola's Activity Description Generator can be used for your own website, but they can also be used to generate and optimize the descriptions you put up on an OTA site. Guest Focus is also offering live workshops on overhauling your tour descriptions with ChatGPT, for Arival Insider Pro Access members.
Many OTAs are also adding AI-driven optimization tools as part of their toolkits for operators using their platforms.
AI-based Customer Communication and Feedback Generation
In addition to content generation and optimization, AI can help to streamline customer communication and gather customer feedback.
The personalization capabilities of AI are driving improvements to tools like chat, which some OTAs are adding into their platforms. GetYourGuide recently added a ChatGPT plugin, for example.
Booking systems are experimenting with ways to integrate AI as well: ticketing platform RocketRez recently acquired TourOpp Go!, integrating the AI-driven communication tool into their platform, which automates SMS communication between tourist attractions and ticket buyers.
AI can be used to help generate feedback in the form of customer reviews as well. Travel tech company TripAdmit made a splash at Arival 360 | Berlin this past March with the launch of their "Tap-to-Tip" tool, which includes an option for guests to easily provide a rating and review with the assistance of ChatGPT.
AI-powered Pricing and Booking Management
Generative AI can be harnessed to implement dynamic pricing, adjusting your pricing based on real-time data such as booking rates, cancellations and overall demand. Many booking systems offer dynamic pricing tools that integrate with OTA platforms. Using AI to keep track of demand and competitors' pricing can help tour operators ensure they're offering competitive prices, attracting more customers and maximizing revenue.
AI can also be used to streamline the booking process — TourConnect, a B2B technology provider for the travel industry, has developed a booking automation tool that uses AI technology to automate the process of creating tour, activity and attraction bookings from email requests, and integrates with a growing list of booking system providers (or res-techs), including FareHarbor, Ventrata, Peek, Zaui and Xola.
Read more about AI resources for experience operators here.
Mastering the Art of OTA Marketing with Arival
As experiences gain popularity and OTAs gain prominence, your OTA marketing strategy will become increasingly important to stand out above your competition and increase your bookings and revenue streams. Optimizing your OTA listings will help you make the most of the marketing, advertising and distribution potential of your OTA partnerships.
Explore Arival for more OTA-related tips and insights on the role of OTAs, how to work with OTAs, and the lists of OTAs that will help you target a specific niche or geographic area.
Even better, join us at the next Arival event for in-depth discussions about working with OTAs, distribution channels beyond OTAs, AI tools for experience operators and how to get more direct bookings.
Become an Insider Pro Access member today and get access to the full library of Arival research, plus many other benefits such as free consulting sessions, special discounts and 20% off in-person events, starting from $179 per year.
GET ON THE LIST!
Sign up to receive insights tailored for the in-destination industry as well as updates on Arival.
Sign Up