For operators who want to take advantage of the growing immersive experiences trend, tech isn't everything.
While some attractions have certainly integrated tech into their experiences to enhance their immersiveness — such as the immersive art experiences offered by Meow Wolf and ARTECHOUSE, both featured last year at Arival — other operators are taking a different approach.
"What is immersive? Immersive is the opportunity to be somebody, something, a part of the story that we are not every day," says Ana Araque, co-founder and Chief Experience Officer at Imagine Experiences, which offers many such immersive tours, including their original experience "Bond for a day."
Araque will be on stage at Arival 360 | Orlando to share the "secret sauce" of immersive experiences. In advance of this event, she shared a sneak peek of her session with Arival.
Travelers Want Immersive Experiences
As travelers increasingly prioritize experiences over things, Araque has noticed immersive experiences in particular taking the world by storm.
"Everyone wants to live life in first class because the memories are better than economy," says Araque, referring to James Bond's lavish lifestyle that Imagine Experiences' visitors get a taste of. "Life tells them that their time is more valuable than their money."
Imagine Experiences invites guests to their immersive experience "Bond for a day"
However, providing a "life in first class" experience doesn't mean they are charging first class prices, or operating on a first class budget. In her upcoming session at Arival, Araque promises to share her insights on how even small operators on a low budget can "make your consumers have the most incredible day and remember it forever… and you don't have to break the bank."
How to Make Your Experience First-Class Immersive… on an Economy Budget
The key to immersive experiences, explains Araque , is not tech — it can be a great tool, but it's just that: a tool. The real key, the "secret sauce," is in the stories you tell and how you immerse people in those stories. So what does that mean, in practice?
1. Do your research… but don't bore them with it
Do your research of course, Araque advises. In preparing their "Bond for a day" experience, Imagine Experiences did "loads of research" about series author and former British Intelligence officer Ian Fleming, who drew from his experience to write the novels, and the historical, political and societal context of the time. However, they didn't deliver that information in the form of a history lesson.
"You don't need tech, you have the most incredible story to tell," says Araque. "Turn the icon into a person, give them a life, let them have selfies with him." Using the example of how to make the Dome of Florence immersive, for example, Araque suggests, "make sure people speak to Leonardo, not to the Dome of Florence."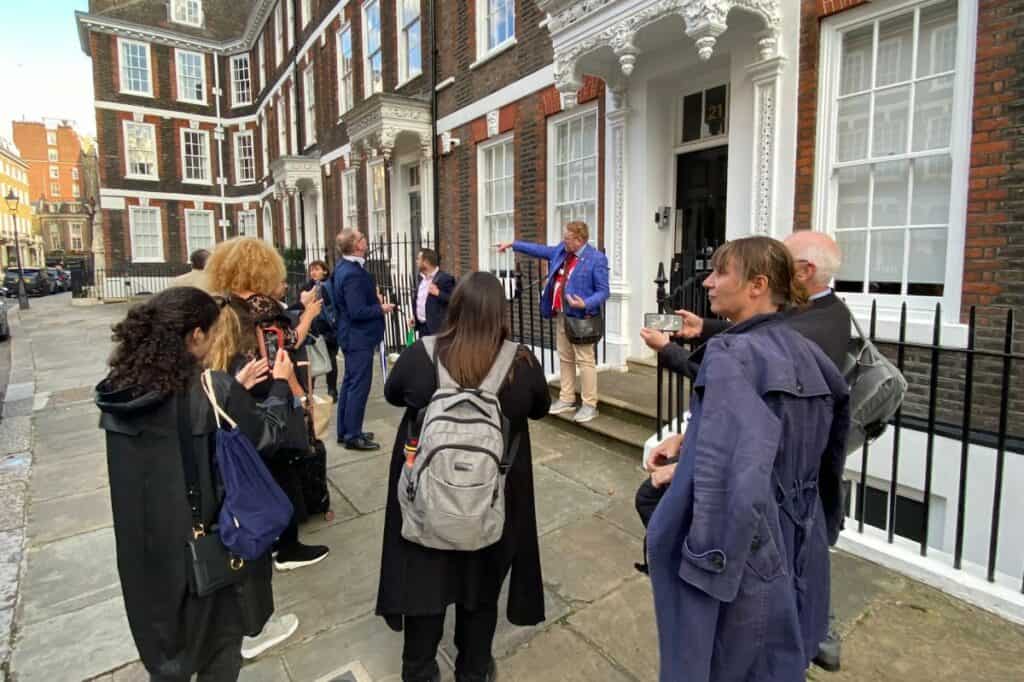 2. Make your guests part of the experience
People want to be immersed in the story, not just "following another umbrella on another walking tour," Araque continues. "Don't try to educate them, entertain them: make them part of the story."
One key to this is creating an emotional connection. "I won't remember how I booked it or how much I paid, I just remember the experience… the way I felt," says Araque.
"Another thing that works well is anticipation," she continues. "Why do I need to start the tour at 10am, why can't I start a month before, by getting the shoes, etc? Think of developing a product like a wedding, you have to enjoy the anticipation, when the day happens you have to remember that day forever."
And of course, regardless of what era the tour is set in, photo-opportunities are key: "make sure that there are 'Insta' moments that can never be repeated."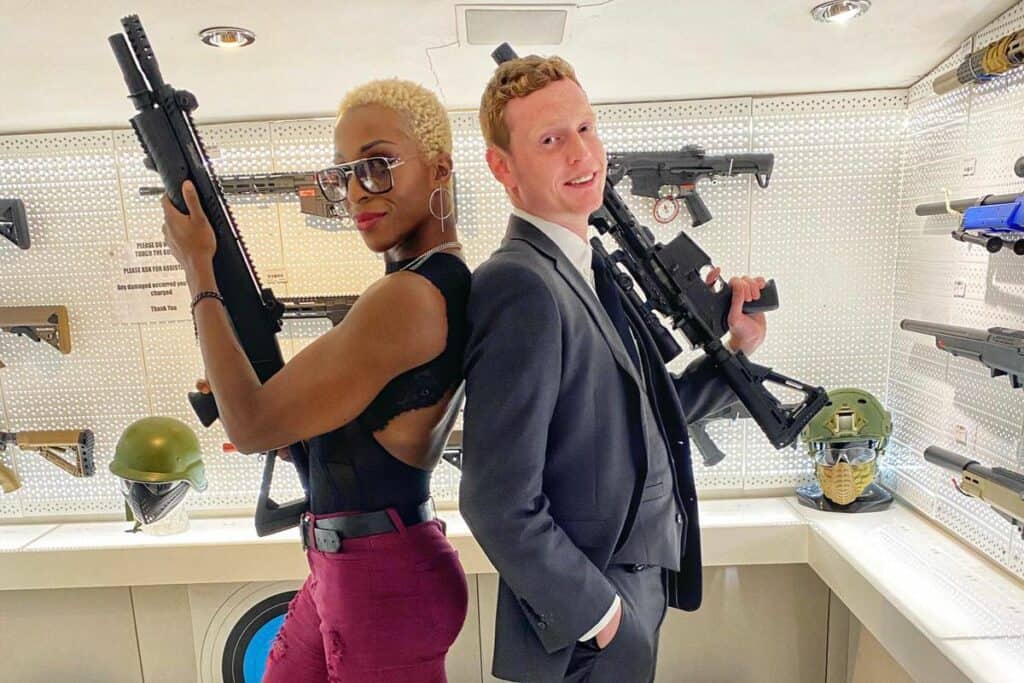 3. Embed meaning in every part of the experience
Immersive experiences are also so much more about the stories told through words. It's about putting people in the moment, engaging all of their senses.
"Don't feed them, give them food that represents the story," says Araque. "Food, ideas, make sure that whenever people do that tour they think they are back in that time, they understand the social context, they engage."
"Every part of the tour has a meaning," she explains. In the "Bond for a day" experience, people sip Bond's signature Vesper Martini and try Ian Fleming's favorite perfume on a tour that's delivered by ex-police and ex-intelligence guides.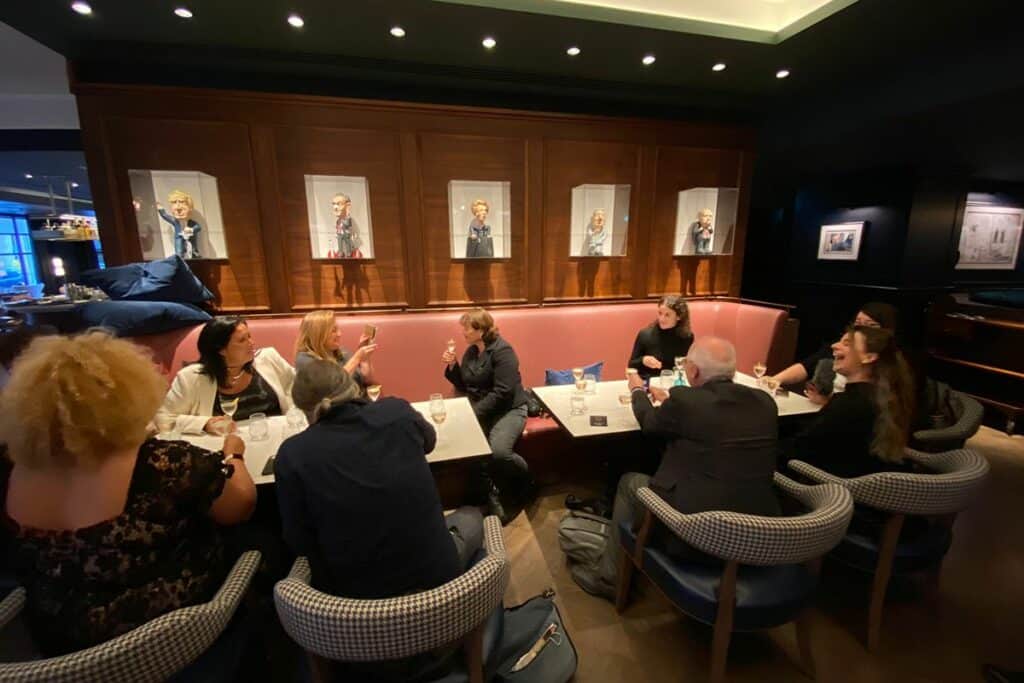 Get Immersed in Immersive at Arival 360 | Orlando
Join us at Arival 360 | Orlando this October, and experience Ana Araque's breakout session on "Creating Truly Immersive and Highly Profitable Experiences." Additionally, an experiential off-site learning excursion led by TripSchool's Alan Armijo will explore "Enhancing Experiences through the Senses: Crafting Lasting Emotional Memories for Guests."
Become an Insider Pro Access member today and get access to the full library of Arival research, plus many other benefits such as free consulting sessions, special discounts and 20% off in-person events, starting from $179 per year.
GET ON THE LIST!
Sign up to receive insights tailored for the in-destination industry as well as updates on Arival.
Sign Up
Header photo: Imagine Experiences