The results from Arival's quick pulse operator survey are in, and they are definitely mixed.
The July 2023 survey of more than 120 operators across North America and Europe found that just half of U.S. operators say their business is up in the first half of 2023. Operators in Europe are doing far better: four in five say business is up over 2022.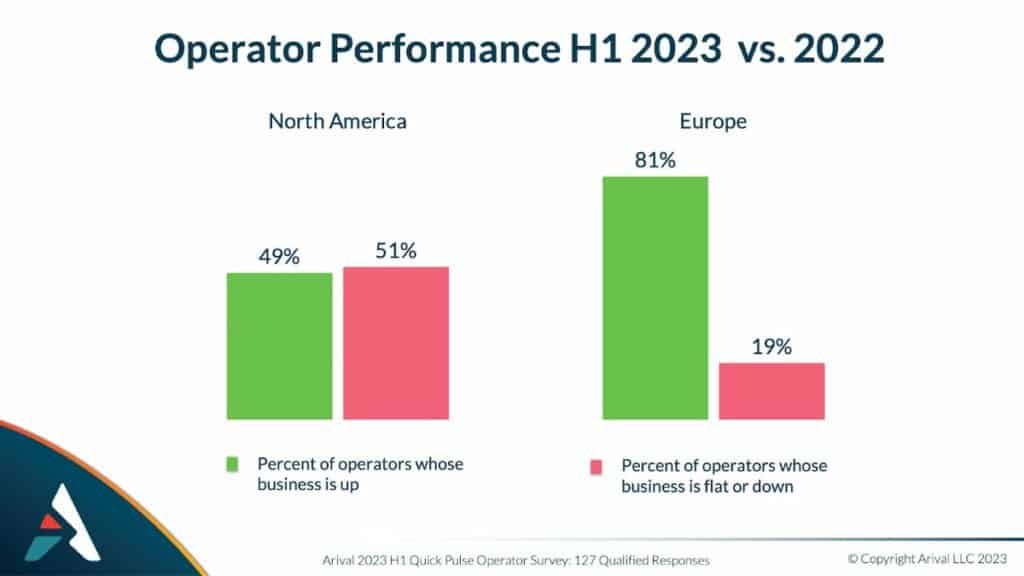 The U.S. market was the first and fastest to recover from the pandemic, but it may now be feeling the effects of economic uncertainty. There has been continued talk in the media and expectation of a recession, and international inbound travel to the U.S. has rebounded slower than domestic travel. 
Operator sentiment about the remainder of 2023 tracks along similar lines. Just 55% of U.S.-based operators are optimistic about the second half of the year, while just one in four are optimistic. In Europe, three in four operators are optimistic about the rest of 2023, and just 17% are pessimistic.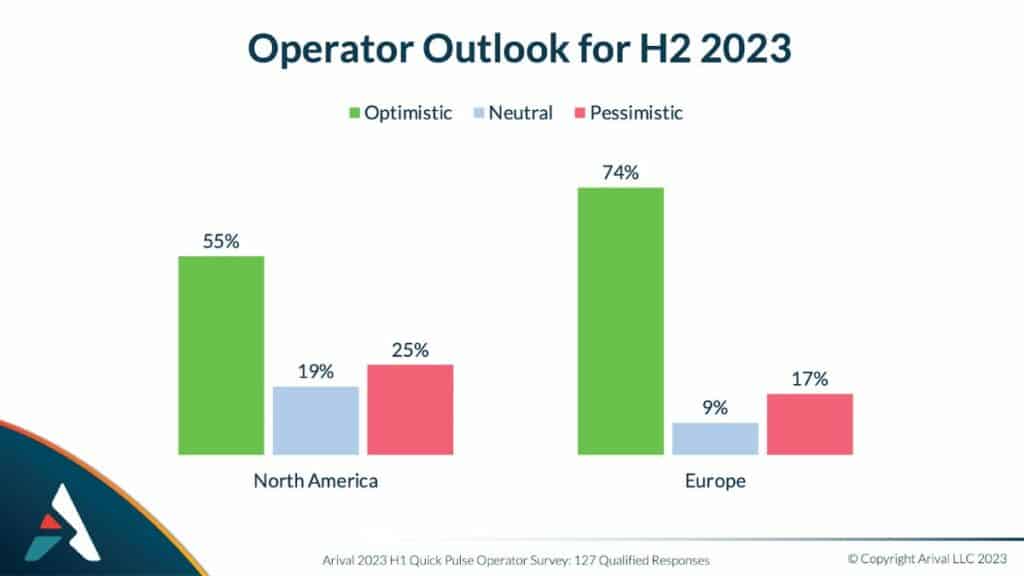 Despite several voices across travel experiences insisting there is no recession – at least in our industry – the sector continues to experience an uneven recovery from pandemic. 
Dig Deeper at Arival 360 | Orlando 2023
Join us at Arival 360 | Orlando 2023, where we will dig deeper into the operator outlook for the remainder of 2023 and beyond, and share the latest research results from our U.S. Consumer Survey, with practical insights and actionable takeaways for operators and suppliers of tours, activities and attractions.
Become an Insider Pro Access member today and get access to the full library of Arival research, plus many other benefits such as free consulting sessions, special discounts and 20% off in-person events, starting from $179 per year.
GET ON THE LIST!
Sign up to receive insights tailored for the in-destination industry as well as updates on Arival.
Sign Up
Header photo: Unsplash / Lucas Wesney