Viator, the largest global online travel agency (OTA) for tours, activities and attractions, reported significant growth in 2021. The Experiences division of parent company Tripadvisor generated $183 million in revenue for the full year 2021. This is 64% of 2019, when Experiences revenue reached $288 million.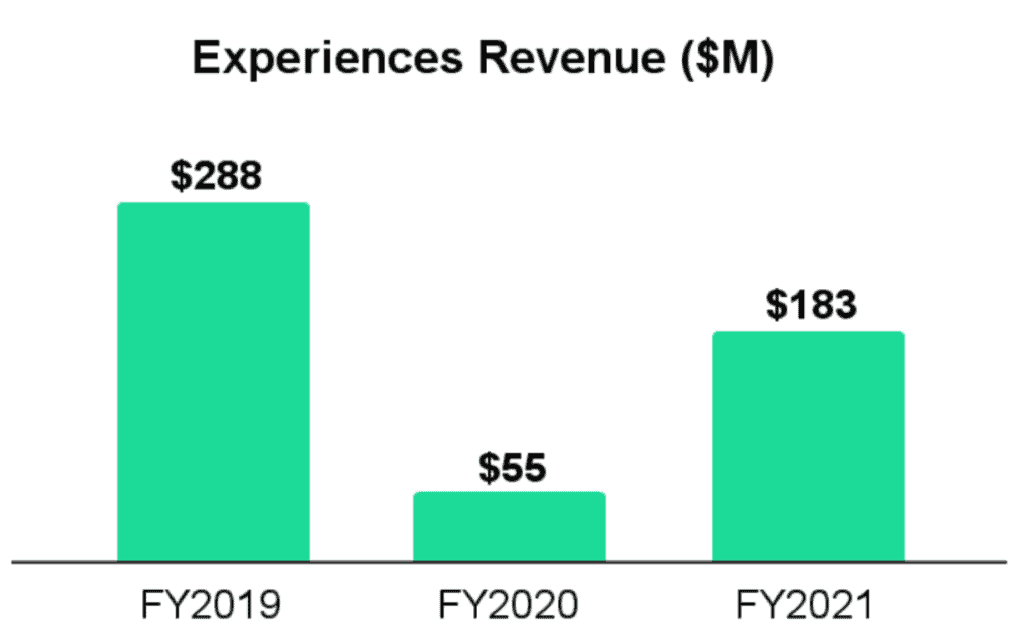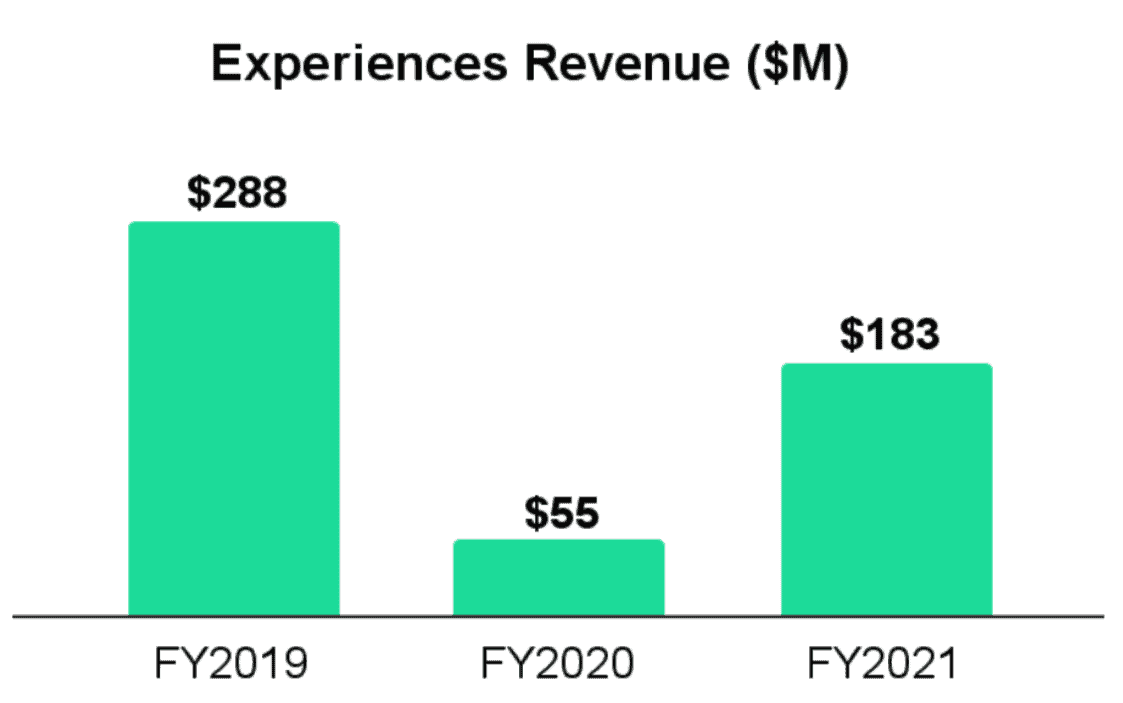 The company also revealed significant gains over the course of 2021. By the fourth quarter, Experiences revenue had reached 96% of 2019 levels, up significantly from 27% in the first quarter. Viator's 2020 revenue dropped dramatically due to the pandemic to just $55 million, or 19% of 2019.
This is the first time that Tripadvisor has broken out Experiences from its Experiences & Dining division. Experiences represent bookings of tours, activities and attractions via Viator. Tripadvisor revealed the additional financial detail in its annual shareholder letter, and added that the Viator website and app represent a majority of total Experiences bookings, followed by Tripadvisor.com and then all other affiliate channels.
Speaking on the earnings call, Tripadvisor CFO and Chief Executive for Viator, TheFork and Cruise Critic Ernst Teunissen said, "By far the largest component of revenue is the Viator.com point of sale. A significant but smaller channel is Tripadvisor.com. Viator is the fulfiller of that channel. But it is an important channel. A third but much smaller channel is other third-parties."
Other third-party channels include Expedia, Booking.com and Groupon.
IPO or Sale?
In the shareholder letter, the company reaffirmed its intent to pursue a financial transaction with Viator.
"We are continuing to evaluate opportunities related to Viator… This includes evaluating opportunities with industry participants as well as independent opportunities, including a potential sub-IPO, which would involve selling a minority stake of the Viator business to the public market."
The company also indicated that it has filed a confidential S-1 document with the Securities and Exchange Commission as part of the process. Companies file confidential S-1 registrations in order to keep financial information hidden longer during the process of going public. Airbnb and Uber both initially filed confidential S-1s.
The industry will be watching closely to see whether the process ultimately culminates in an IPO or an acquisition by a strategic industry player. Strategic industry acquirers could include Booking Holdings, Expedia, Trip.com (formerly Ctrip), and possibly even Airbnb.
Viator powers some of the tours and activities content for Expedia and Booking.com, and Trip.com had made a significant investment in Tripadvisor in 2019, although some reporting suggests that partnership may have cooled off.
Airbnb has made a number of mostly smaller acquisitions and had mixed success with its own efforts in the experiences sector. The company also led the last investment round in attraction-tickets OTA Tiqets in 2019.
However, an outright sale to another online travel company that also competes with Tripadvisor may be less likely. Experiences & Dining has been a fast growing division, while the company has struggled with some initiatives in its hotels business.
Teunissen indicated in the earnings call that Viator would remain strategically important to Tripadvisor: "Experiences is an important strategic vector for Tripadvisor the brand. Increasingly, it becomes important for our travelers when they're in market to… figure out what interesting things they can do. The fact that we have Viator as a company in our portfolio and later perhaps with a more arm's length relationship is important and a strategic focus for Tripadvisor the brand. Tripadvisor has ambitious goals to grow its channel there, and Viator will benefit from that in the future as well."
GET ON THE LIST!
Sign up to receive insights tailored for the in-destination industry as well as updates on Arival.
Sign Up