Hot on the heels of Arival | Activate Bangkok, our event and program teams are busy finalizing the details for what is projected to be the year's largest Arival conference for the Best Part of Travel this October in Orlando.
Of course, one of the biggest highlights of Arival for many is the connections that happen between and after sessions, and this year should be no exception — we are expecting over 1000 attendees from across the in-destination experiences industry, and are building in more opportunities than ever before for organic and intentional connection.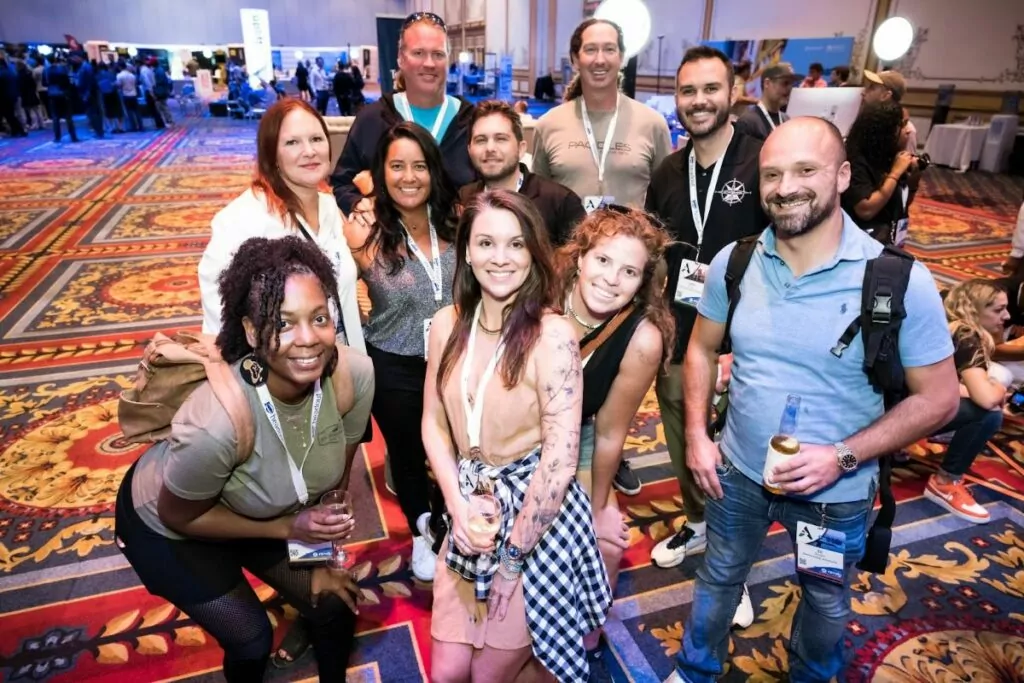 While the full program for Arival 360 | Orlando 2023 is still being finalized, and there are a lot of exciting details and brand-new aspects of the program we can't yet share publicly, we want to give you a sneak peek into a few of the featured speakers and sessions that are coming up.
Main Stage: Travel Trends, Research Insights & Hot Topics
As usual, we'll be digging into the latest travel trends, research and hot topics of the in-destination experiences industry, and what this means for operators of tours, activities and attractions. Starting, of course, with Arival CEO Douglas Quinby, who will be presenting the latest, hot-off-the-press exclusive research on the U.S. traveler, and discussing what this means for the experiences sector.
Love it or hate it, is there any topic hotter right now than AI? Mekki's presentation (available on demand for Insider Pro Access members) at Arival 360 | Berlin 2023 was one of the most talked about sessions of the whole conference, so we expect he will be building on that with more insights, practical tools and ideas for operators to leverage the latest in generative AI.
We're also excited to hear from Andy Levine of DuVine Cycling + Adventure Co., and what they're doing right to be named "World's Best Tour Operator" by Travel + Leisure in every year between 2017-2023 except 2019! (I wonder what their problem was in 2019?). Also, Dan Christian, host of the Travel Trends podcast and founder of the Acceleration Team, will be sharing why he's passionate about "The Passion Economy." There are so many more great speakers and topics coming to the main stage as well… but we can't give them all away at once!
Attractions Forum: Bigger, Better… Some Might Even Say "Dynamic!"
Large operators and attractions have different needs, so we've developed a program specifically to tackle topics relevant to visitor attractions professionals. After debuting this forum at Arival 360 | Las Vegas last year, we've completely re-designed it for 2023, adding in roundtable seating to optimize interactivity and discussions.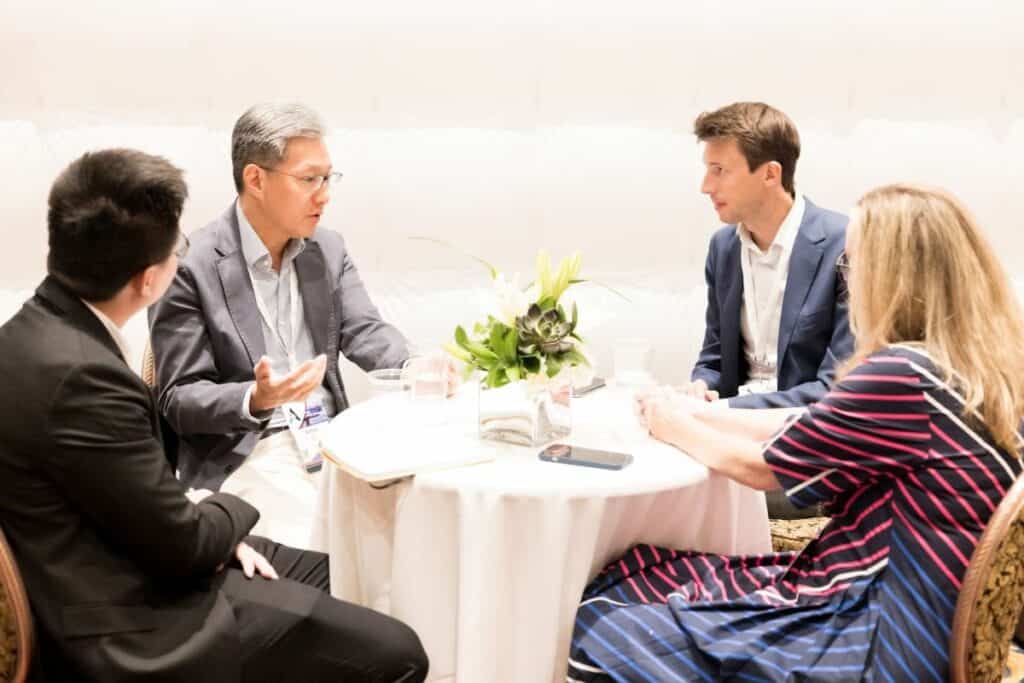 This year we're looking forward to hearing from AKA's CSO Amanda Blackman on the future of attractions marketing, and CCO at Go City Judy Gauthier on dynamic pricing. We'll also hear a "contrarian's take" on distribution from Oliver Brendon, CEO and Founder of Attraction Tickets Ltd.
There's so much more to come. Stay tuned for lots of announcements coming soon!
Breakout Sessions: Focus on Practical, Actionable Insights
In the breakout sessions and demo labs, we'll dig deeper into the how-tos and practical takeaways for everything from digital marketing to distribution.
Trish Higgins from Chenmark will be leading sessions on mergers and acquisitions, and how to buy or sell a tour business. Christian Watts from Magpie will be leading a session on AI tools for tour and activity businesses, and Kelsey Tonner from Guest Focus will be focusing on how AI can help you optimize your tour description pages. There will also be sessions on SEO, the future of discovery, immersive experiences, working with OTAs, experience design, hiring & retaining staff, website critiques… the list goes on.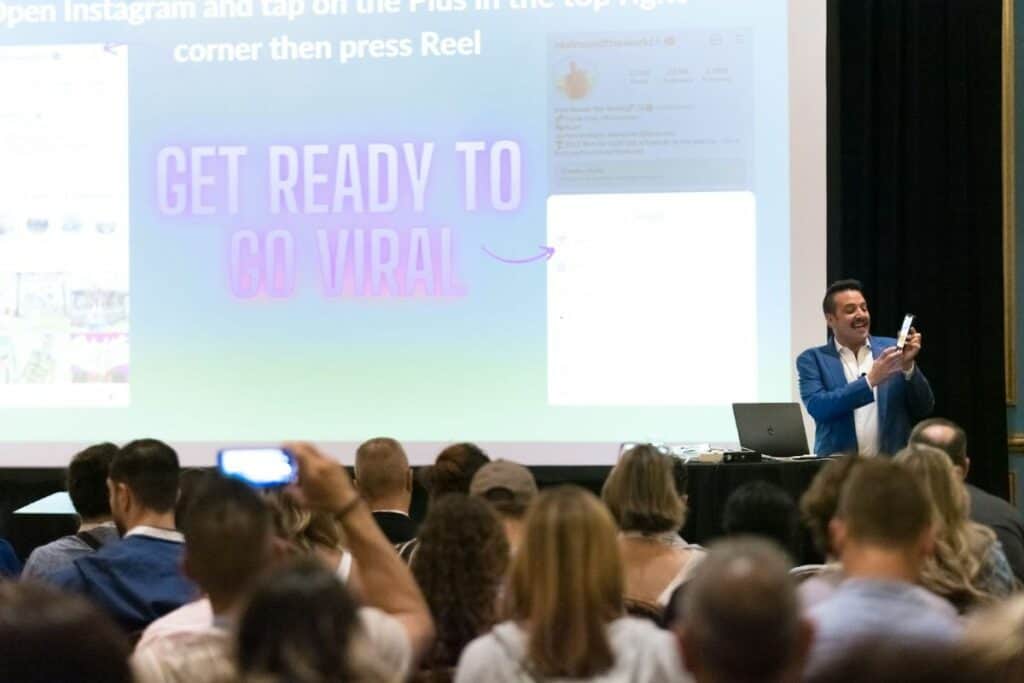 Finally, we are once again hosting the Culinary Experiences Forum, as food and beverage-related tours continue to rise in popularity and this delicious sector of experiences continues to grow. TripSchool's TripCamp and The PORT Watersport and Boat Operators Forum will be happening in conjunction with Arival this year as well, and some of the watersports sessions will be offered to all Arival attendees — learn more about The PORT here!
All That and So Much More at Arival 360 | Orlando 2023
Stay tuned over the coming weeks as we release more details about the speakers, sessions and events of the upcoming Arival 360 | Orlando 2023. Tickets are on summer season sale until the end of July — don't miss this chance to learn, grow and of course connect and reconnect with leaders and peers in the Best Part of Travel. We hope to see you there!
Become an Insider Pro Access member today and get access to the full library of Arival research, plus many other benefits such as free consulting sessions, special discounts and 20% off in-person events, starting from $179 per year.
GET ON THE LIST!
Sign up to receive insights tailored for the in-destination industry as well as updates on Arival.
Sign Up
Header photo: Unsplash / Benjamin Suter