Airbnb's new Head of Experiences, Catherine Powell, formerly with Disney, indicates the company is putting significant resources behind the Best Part of Travel. 
Late last year the accommodation and experiences platform Airbnb famously announced in a one-sentence press release it expected to become a publicly traded company sometime during 2020.
While there is still no definitive date Airbnb will release their IPO, a recent hire from the attractions world has some predicting Airbnb's stock issuance is in the near future.
Airbnb announced today they hired 15-year Disney veteran Catherine Powell to lead and grow Airbnb's Experiences division.
Launched in 2016, Airbnb's Experiences supply has skyrocketed. There are now 40,000 Experiences in more than 1,000 cities around the world.
That's not to say Experiences has been smooth sailing, however. Powell's appointment is not the first leadership shuffle. In late 2019, Airbnb's then-Head of Experiences Joe Zadeh transitioned into a different role, while some media articles have raised questions about the financial performance of the initiative.
That said, it's clear Airbnb believes the things to do category is worthy of investment. 
A study commissioned by the company found a majority of individuals across several markets prefer to spend their discretionary spending on experiences rather than physical goods.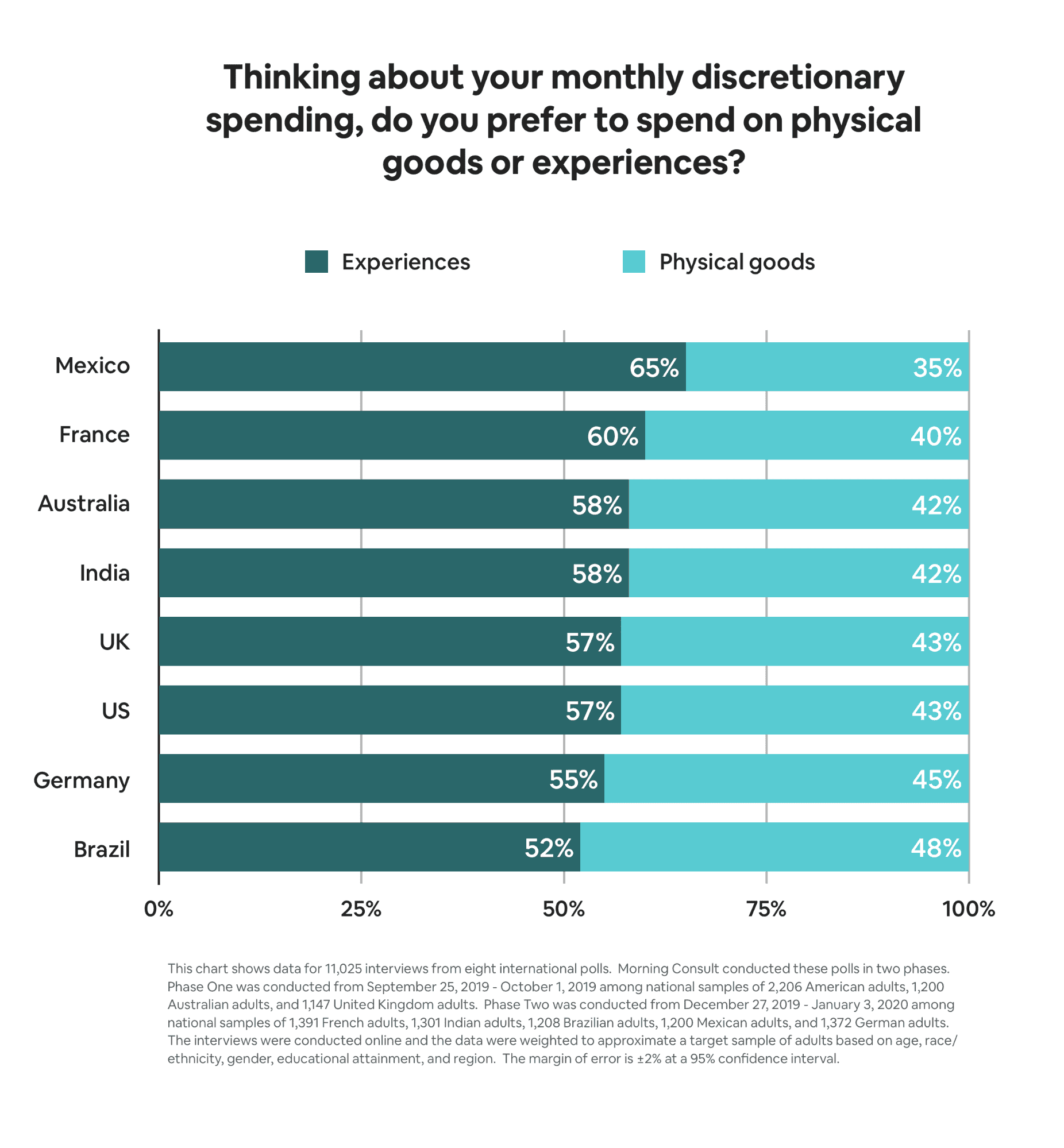 Of most significance about the new hire is that Powell comes from one of the world's most famous attractions companies. Ticketed attractions are a category Airbnb has yet to venture into, favoring instead unique experiences with locals, despite the fact that attractions are the most popular types of activities among travelers.
Perhaps the hire signals a shift. During Arival Orlando 2019, Airbnb announced they led a $60 million investment in the five-year-old global ticket booking platform Tiqets.
With targeted investment on growing Experiences, and with several hints suggesting Airbnb may explore attractions opportunities, it's worth it for operators to keep their eye on the peer-to-peer platform. Additionally, it's a good idea to pay attention to Airbnb as the company prepares to go public in 2020.

Want to learn more about Airbnb's big plans for the future? View this recording of Arival CEO Douglas Quinby interviewing Airbnb's lead for Experiences-Americas, onstage at Arival Orlando 2019.