Guided experiences are now available on Google Maps, in addition to attractions tickets, with the latest update to Google Things to do.
Google is constantly experimenting with and evolving the way its "Things to do" module looks and works. Since launching Things to do in 2021, and launching it into Google Maps in 2022, there have been multiple iterations of the attraction and experience booking arm of Google Travel.
So where are we at with Google Things to do now, what does it mean for operators, and how can you optimize your listings to take the most advantage of the opportunity? In an upcoming Arival | Elevate session on Google Things to do session, Christian Watts from Magpie Travel will walk us through a few of the top need-to-knows for operators and suppliers of tours, activities, attractions and experiences. Here's a preview video from Watts, followed by some key Google Things to do need-to-knows below.
What is Google Things to do?
Google Things to do is the tours, activities, attractions and experiences arm of Google Travel: in other words, Google's window into the Best Part of Travel, the in-destination industry. It's essentially the way Google displays search results for everything that people want to do when they get to a destination.
Most importantly, for operators and suppliers of tours, activities, attractions and experiences — or things to do — it's essential to getting found by travelers using Google to plan their trips… and it's free. While there are paid ad options, product listings themselves are free, and when a user clicks on your listing they are brought directly to your website.
"Google is always trying to find the right way to display the information for people," explains Watts, "it's a constant test, there's new things coming out all the time."
How does Google Things to do work?
Currently, there are multiple display surfaces where users can find things to do on Google, as Watts explains. Searching for a POI (point of interest) such as the Eiffel Tower will bring up an "admissions" section which lists tickets, and an "experiences" section which lists tours that include the Eiffel Tower as part of the tour. Searching for a location will also bring up POI options, and general travel-related searches may bring up a "Tickets & Tours" ad carousel.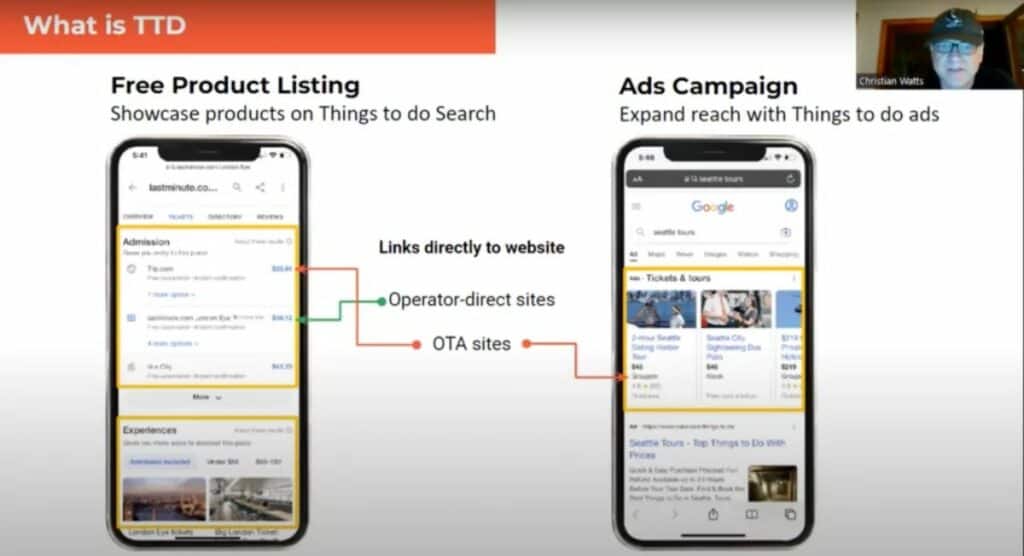 The most recent update is to Google Maps, which as of August 2022 began displaying tickets for attractions, and now is also displaying experiences, which is potentially huge for traffic for tour operators, as Watts observes.
How do I get my products listed on Google Things to do?
To get your products listed on Google Things to do, you can use a connectivity partner such as an online travel agency (OTA), reservation system or independent connectivity provider, or by using Google's self-service editing tool launched in October 2022 for attractions.
In the walkthrough video above, Watts explains the different types of connectivity partners, demonstrates the process of loading up a product listing using Magpie's interface, and some important questions to ask your connectivity partner.
While Google does offer a self-service tool, at Arival 360 | Berlin Google's Director of Product Management overseeing Things to do, Emmanuel Marot explained the benefit of using a connectivity partner: "If you have many different product, then it becomes more complicated," he explains, especially for larger operators who would need to upload and edit each product manually. "And of course one benefit of a connectivity partner is [they] would also push this inventory to other places in Google." (Insider Pro Access members can watch Marot's full session here.)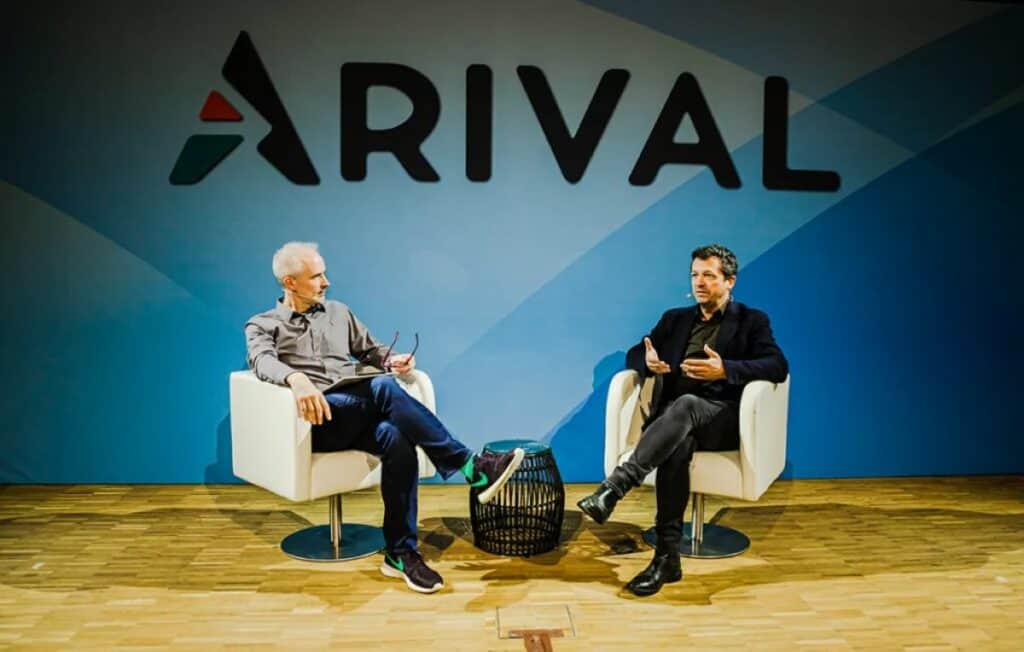 How do I optimize my product listings for Google Things to do?
As with tour descriptions on your own website, you can optimize your product listings on Google to maximize traffic. Watts recommends thinking of it like managing your SEO: keep the content fresh, use great images, monitor your placement and competitors.
In addition, multiple factors specific to Things to do will help with product listing optimization: be sure to fill in all of the requested content fields, ensure your prices are accurate and include all fees, and for tours in particular, add all relevant POIs (up to 100) to ensure your tours appear in as many places as possible.
"Most importantly like with anything Google," advises Watts, "do the right things. Think of users first, so give the users the information — true information. Don't try to hack it, don't come up with some weird thing where you're doing different prices and then it changes at checkout, give them the best information, correct information."
Do I actually need to do Google Things to do?
"Do you need this? Yes, you need this now," concludes Watts. "The OTAs have been doing this for months, they're getting tons of bookings through this… other people are going to get the business indirectly if you don't want to do it yourself.
"This is a place where you can compete directly with [OTAs], they have no advantage over your products that are submitted," continues Watts, "and your competitors are also doing it so it is something you need to jump on now, it's only going to get more important."
To learn more about Google Things to do, join the Arival | Elevate consultation seminar for Insider Pro Access members on Wednesday, April 26, 2023 at 11-11:30am EDT/5-5:30pm CET.
Also, get it directly from the source at Arival Activate | Bangkok 2023 in June, where a team from Google will be leading a session on Things to do for operators and suppliers of tours, activities and attractions.
Become an Insider Pro Access member today and get access to the full library of Arival research, plus many other benefits such as free consulting sessions, special discounts and 20% off in-person events, starting from $179 per year.
GET ON THE LIST!
Sign up to receive insights tailored for the in-destination industry as well as updates on Arival.
Sign Up