Presented By TripSchool :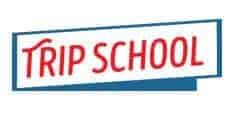 Cost: $99 Includes a $99 credit for any TripSchool online course of your choice
Must be registered for Arival to attend

Includes coffee, tea and snacks throughout the day

Bring your laptop & smartphone
Strictly Limited to the first 50 signups!
$99
Join the TripSchool team + a whole roster of friends and industry experts for a day of fun, practical, project-based learning, specifically for tour operators and entrepreneurial guides. Just like camp: meet new friends, and spend the day working on projects with practical outcomes, in small groups.
Choose from dozens of projects all day long, and then celebrate with the Arival Welcome party at the end!