AI may stand for artificial intelligence, but it's getting more authentic by the day. Innovation expert Marc Mekki demonstrated this reality during the most-talked-about session at Arival 360 | Berlin 2023, when he brought Alan Turing to life as the face and voice of a tour company. He demonstrated how he used AI to design the promotion for the tour company using only 65 minutes and 38 euros.
The message was clear: the possibilities to leverage AI in the experiences sector are limitless. Travel companies, along with tours and attractions businesses, use AI to create and optimize tour and activity descriptions and online travel agency listings, improve their customer service and communication, and streamline their online booking processes.
How Does AI Affect Travel and Tourism?
For operators with already too much to worry about, the good news is that you don't have to figure it all out yourself: multiple travel tech and tour operator-focused companies are developing tools to help operators take advantage of the new opportunities AI provides.
With these new tools, AI data allows travel and tourism operators to focus on improving what's important – the customer's visit and ensuring a customized experience of the highest value.
6 Resources Generative AI in Travel is Used for Tours, Activities and Attractions
We've collected a few generative AI resources here that are specifically designed for operators of tours, activities and attractions — expect this list to grow, and if you are aware of anything we've left out, please let us know: [email protected]
1. Tour Description Optimization Tool
Tours and activities content management platform Magpie Travel has developed a "Product Optimization Tool" that uses OpenAI's ChatGPT technology to re-write and optimize product description pages for tour and activity websites. Watch the product demo here.
Magpie is working on other AI-powered tools, including a full translation service.
2. Guest Review Generation Tool
Booking software company TripAdmit announced, during Arival 360 | Berlin 2023, their release of digital tipping product "Tap to Tip," which includes an option for guests to easily provide a rating and review with the assistance of generative AI.
While many tour guides will no doubt be excited about the technology that enables them to accept tips from their guests' digital payment methods without the need for an app or additional hardware, the generative AI element is an innovative addition to the technology intended to simplify the process for guests to leave feedback, and encourage more guest reviews. TripAdmit CEO John Maguire demonstrates how the tool works:
3. ChatGPT Live Demo Workshops
While there are more and more tools out there, one of the great things about generative AI and travel AI in general is you don't necessarily need tools — for text-based usage in particular, you can go directly to the source of ChatGPT.
For the DIYers out there, tour operator coaching business Guest Focus is offering live demo workshops on how to use ChatGPT to overhaul your tour descriptions, including what types of prompts get the most effective responses from ChatGPT, using their "Irresistible Tour Description Framework" as a foundation. The workshops are free and open to anyone, and their "Irresistible Tour Descriptions Workbook" is offered free to all workshop attendees. Learn more or register here.
In an upcoming Arival Elevate session, the ChatGPT workshop is being offered exclusively to Arival Insider Pro Access members. Details here.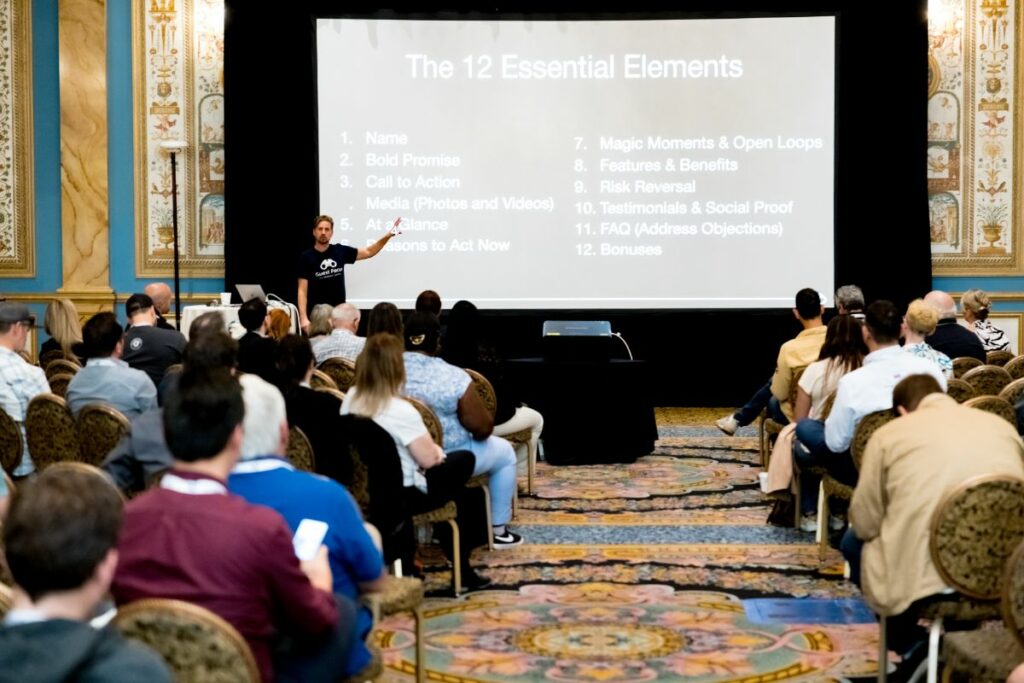 4. Activity Description Generator & Customer Questionnaire/Waiver Review Tool
If you would rather not fiddle around with prompts, activity booking system Eola has developed a tool that uses AI to generate descriptions for activities automatically from a title, tagline and a few other basic details.
While the tool has already received "genuinely really positive responses," according to Eola Founder and CTO Daniel Steele, they are not stopping there, and are working on multiple other AI travel tools — such as a tool to review customer questionnaires and waivers in order to flag any potential issues — to help optimize management and operations for activity suppliers.
"At the end of the day the optimum scenario is if you're an instructor and you can show up and just instruct, you've reached optimum efficiency," says Steele.
While the Activity Description Generator tool is intended for Eola customers, anyone can try it out for free, offers Steele.
5. Guest Communication Tools
Generative AI in travel is really about human communication, as Mekki shared in an interview with Arival, and thus guest communication is a natural application for the tech.
Ticketing platform RocketRez recently acquired TourOpp Go!, a technology platform focused on automating SMS communication between tourist attractions and ticket buyers. By integrating the AI-driven communication tool, RocketRez plans to enhance their customer-facing "Guest Experience Portal." The portal enables attractions to "send real-time communication to their guests using the portal based on where they are and what they're doing on site at that moment," according to RocketRez.
This is just one iteration of how AI can be used for guest communication. Arival's recent report on The Power of Chat dives into the ways chat technology can be used by tour and activity operators to enhance their customer experience, including in-depth assessments of several platforms for tour and attraction operators such as Tomis, Curated Planet, CM.com and others.
6. Booking Automation Tool
A lot of the tools mentioned so far have focused on writing things, but what about reading them? TourConnect, a B2B technology provider for the travel industry, has developed a tool that uses AI technology to automate the process of creating tour, activity and attraction bookings from email requests.
The booking automation tool is an email add-in that connects an operator or supplier's inbox to their booking system (currently, the tool integrates with FareHarbor, Ventrata, Xola, Zaui and Peek Pro with more to come) to automatically create bookings. It works by extracting key booking data from the email and pre-filling the booking form in the add-in. While a human still needs to look at the booking data before submitting it to ensure the information was pulled out accurately, TourConnect estimates the tool can save one staff member three hours a week, or four weeks a year.
General Resources for Generative AI
In addition to the resources being developed specifically for experience operators, there are many general resources, apps and tools out there, and more being added each day. Here are two sites Mekki recommended in his breakout session on generative AI at Arival 360 | Berlin 2023 to explore the latest AI and tech developments:
What's next with generative AI in tours, activities and attractions?
What's next with generative AI is anyone's guess… and anyone's opportunity. Recently in an episode of Experience This! guests pitched ideas for AI-based solutions for the experiences sector of travel. Pitches included ideas for website content creation, personalized storytelling and itinerary generation.
Meanwhile in China, Beijing has announced a plan to develop a "virtual human industry" and tech giant Baidu has already created a number of artificial intelIigence employees… including museum tour guides.
The possibilities really are limitless. Are you going to be an innovator or risk getting left behind?
Learn More About Generative AI in Travel at Arival 360 | Orlando
Generative AI in travel and the applications for experience operators will be a key theme at the next Arival event in Orlando this October. Marc Mekki will be presenting again on the main stage on the latest developments in artificial intelligence, and rumor has it AI Alan Touring himself may be making an appearance again as well.
Additionally, various breakout sessions will explore different ways generative AI is being used in travel, with multiple AI-themed presentations:
Phocuswire Editor-in-chief Mitra Sorrells will lead a Townhall Q&A session with Marc Mekki on all things AI and travel;
TourConnect president and founder Michael Hermann and Location Engine CEO John Matson will lead a session on turbocharging your team with AI;
Magpie founder and CEO Christian Watts will lead a session on what's in your AI toolbox;
Guest Focus founder Kelsey Tonner and director Chad Krolouski will lead a session on using AI to write irresistible tour descriptions;
Propellic founder and principal Brennan Bliss will lead a session on the future of search in the age of AI;
And if that all sounds like too much AI to handle, you can join TripSchool founder and CEO Mitch Bach for a session on the human revolution against AI, where he promises to give you the tools and strategies to "fight back against the machines and build amazing and authentic human experiences."
Arival Insider Pro Access members can also watch Marc Mekki's full presentation on Generative AI and The Future of Experiences from Arival 360 | Berlin 2023 here.
Become an Insider Pro Access member today and get access to the full library of Arival research, plus many other benefits such as free consulting sessions, special discounts and 20% off in-person events, starting from $179 per year.
GET ON THE LIST!
Sign up to receive insights tailored for the in-destination industry as well as updates on Arival.
Sign Up
Note: This article was originally published on March 20, 2023. It was most recently updated on August 24, 2023.
Header photo: Pexels / Thisisengineering