When the devastating wildfire tore through Lahaina, a popular tourist destination on the west side of Maui, operators with the resources to do so were quick to help in any way they could.
Helicopter tour company Blue Hawaiian literally flew into action, sending their helicopters to assist with evacuation and deliver food and supplies to the community, which was cut off by road (that's their team, featured in the header photo above). Many boat tour operators did the same, and Blue Hawaiian coordinated with land tour operators to help with delivering supplies once the road was open again.
"It's a no brainer, really," said Myra Galinato, General Manager at Blue Hawaiian Activities, the activity concierge branch of Blue Hawaiian. "It's really been a community-based effort," she shared with Arival.
Her words echoed those of Stefan Kuenzel from Kayak Excursions, who despite having the marina he owned in Fort Worth, Florida swept away by Hurricane Ian last September, immediately jumped into action with what resources he had left to help deliver supplies to people in the hardest-hit areas.
But while we love to hear stories about the willingness and resourcefulness of tour and activity operators to respond to tragedy as real-life superheroes — after all, it speaks volumes of the quality, strength and passion of the operator community — what will the broader implications on tourism be?
How much more can operators still rebuilding from the pandemic withstand? And where do we go from here?
The Short Term Pivot: Relief and Survival
In the short term, Blue Hawaiian is focused on pivoting to help with the relief efforts. Their pilots delivered 6000 meals in the first morning after the fire, and they have essentially sponsored the relief and evacuation helicopter flights — which at a price point of $3600 per roundtrip charter is no small contribution.
They also partnered with Red Lightning, a company that normally provides disaster aid and emergency relief supplies to developing countries, to fly Starlinks over to Lahaina in order to provide them with interim internet access.
Meanwhile in Canada, where even as I write this some of my own family members' homes are uncomfortably close to currently active wildfire evacuation zones, more tour operators are finding ways to help — despite uncertainty about their own business' survival.
Hoodoo Adventure Company — based in the Okanagan region of British Columbia, a popular travel destination for summer vacationers and wine enthusiasts — initially offered a free emergency shuttle service out of the region for travelers attempting to leave, but stranded by flight cancellations.
Now, they are pivoting from offering tours, to offering a paid shuttle service for essential travel to and from the region to help cover costs and keep staff employed during the immediate aftermath of the wildfires, while a non-essential travel ban is in place.
Although they are charging for the service now, owner Lindie Hill emphasizes this is to cover costs of staff wages and mileage: "this is a way to put our staff and vehicles to work and to be able to support the community and the travelers who are stranded here, and also help the people in Vancouver who need to get back," she explained in an interview with CTV News.
The Medium Term Ask: Don't Cancel Your Plans
Whether operators can afford to foot the bill themselves or need help covering the costs of their relief efforts, Galinato and Hill alike worry about the implications for the tour operators in their areas, many of whom are still recovering financially from the pandemic, if travelers choose to stay away or cancel their plans.
"This will be the straw that broke the camel's back for a lot of businesses sadly. It's going to be a really difficult time for the community," said Hill.
For many tourism operators in the Okanagan region, the economic impact stretches well beyond the immediate effects of the wildfire and the temporary duration of the non-essential travel ban. "It's tanked tourism for the rest of the summer," shared Wicked Wine Tours president Nicholas Wilson. "Once you flip the [travel ban] switch, [travelers] aren't coming back, they've already made alternate plans for going elsewhere. It's devastated our whole industry: hotels, tour operators, wineries are empty… Millions of dollars of economic impact."
For operators in Maui, the focus is on encouraging travelers to return as soon as possible. "We want to make sure that everybody hears that Maui is open," emphasized Galinato, "please don't stop coming to Hawaii, it's safe. The devastation has occurred, now we come together as a tight-niched community and begin to recovery and rebuild."
While the west side of Maui is closed for recovery, the rest of Maui and the other Hawaiian Islands are open for visitors, and operators that are contributing their own funds and staff to the relief efforts need visitors to keep supporting their economy in order to continue to be viable.
A group of Maui-based small business owners has created an online directory called Lahaina Strong Global Marketplace which offers the opportunity to support businesses trying to rebuild, and includes a section for booking activities and tours.
"The Maui residents want people to visit Maui," Galinato emphasized, "we want to keep our employees employed… Please come and spend your money, so we can use the money to rebuild."
And if any operators around the world are thinking about retiring and wondering what to do with their extra boats/bikes/surfboards/kayaks/etc, the 21+ operators in Lahaina that have suffered a total loss may be able to put those things to use, she added.
The Big Picture View: This Isn't Going Away
From hurricanes to heat waves to wildfires, if it seems like it's one thing after another — that's because it is.
"Recent studies show that climate change has made extreme weather events 50% more likely," writes Gloria Guevara, Head of the Sustainable Tourism Global Center, in her article Disaster is on the horizon for travel and tourism if we don't start doing things differently.
"The frequency of climate-related events is escalating," agreed Matt Berna, Intrepid Travel President for The Americas. "As a global business you simply can't escape it… Our monthly operational report lists weather-related disasters (fires, floods, landslides, typhoons, and extreme storms) more and more frequently. Climate change is real, and we are evaluating our trips/products as we go forward."
Heat waves in Europe, for example, are increasing in intensity and duration. This summer, popular Athens attraction The Acropolis made the news for shutting at noon, due to employees striking about unsafe conditions for staff and visitors.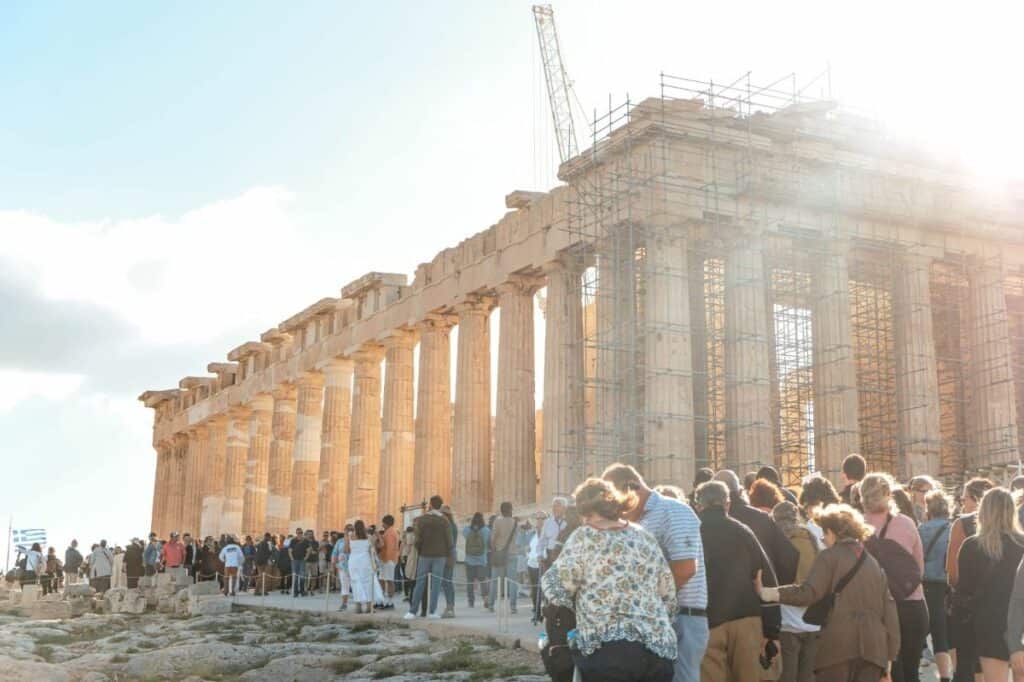 "It wasn't so much the temperature as it was the length," Tina Sklavolia-Kyriakis of Alternative Athens shared with Arival of Southern Europe's two-week-long heat wave this past July.
While they adapted the tours by adding headsets to make it easier for the guides, and gave an option to replace part of an outdoor tour with an indoor tour (such as a museum) or to have a refund, but very few (maybe five percent) chose the alternatives: "The people that were here really wanted to do the Acropolis no matter what," Kyriakis said.
Arival heard from several other operators whose businesses have been affected by the heat waves, which in some cases affected booking levels and the ability of the operators to offer a consistent quality of experience.
Kyriakis and Berna both predict the increased temperatures could result in a prolonged season, with tourists looking to travel outside of the hottest periods, or to cooler areas.
"We anticipate that unpredictable weather conditions in the future will have a greater impact on traveler's choices in Europe during the summer months," shared Berna. "We have seen consistent growth in fall and spring bookings in Europe since 2018 — increasing by 56% and 70% in 2023 compared to pre-pandemic levels with the most popular shoulder destinations including Greece, Italy and Spain."
In North America as well, extended hot periods are already resulting in an extended shoulder season in some areas. For wine regions like the Okanagan in particular, there could even be a reversal of seasons, Wilson predicts. "People may start seeing the winter as high season… so it may be a shift to a winter wine tour product."
The Long Term Outlook: Changing and Adapting
While a longer peak season could have its benefits for operators, in the long term the negative impacts of climate change will be impossible to ignore.
"Within 10 years, many beaches are going to be underwater," predicted Berna. "There's no doubt that certain destinations are going to go off the map and we're just not going to be traveling to them."
Regardless of whether you believe the latest disasters are due to climate change or giant lasers from space, the reality is operators need to prepare and adapt in order to mitigate the negative impacts of weather-related challenges and ensure their long-term viability in the future.
So what can we do? "It is critical that we get a better understanding of how we need to change and adapt to this new reality," advised Berna.
Some attractions are looking at ways to adapt their policies in cases of increasingly challenging weather conditions. For example, Sea World has expanded its inclement weather policy to include a wider range of inclement weather, and will offer refunds when abnormal weather causes ride closures for over 60 minutes or early park closure, or temperatures reach a heat index of 110 degrees or above.
For operators, this could also mean changing where you take people on your tours. A common theme of the most recent Arival event in Bangkok was overtourism, and how to mitigate the negative impacts of it while also taking advantage of increased traveler preferences for getting "off the beaten track," by designing and promoting new experiences to less-visited areas. This can help reduce the negative impacts on overwhelmed tourist hot spots, while also spreading out the positive economic impacts of tourism to new communities.
"In 2023 we've launched new trips in lesser-visited destinations like Pakistan, Comoros and Timor-Leste," Berna shared, as an example.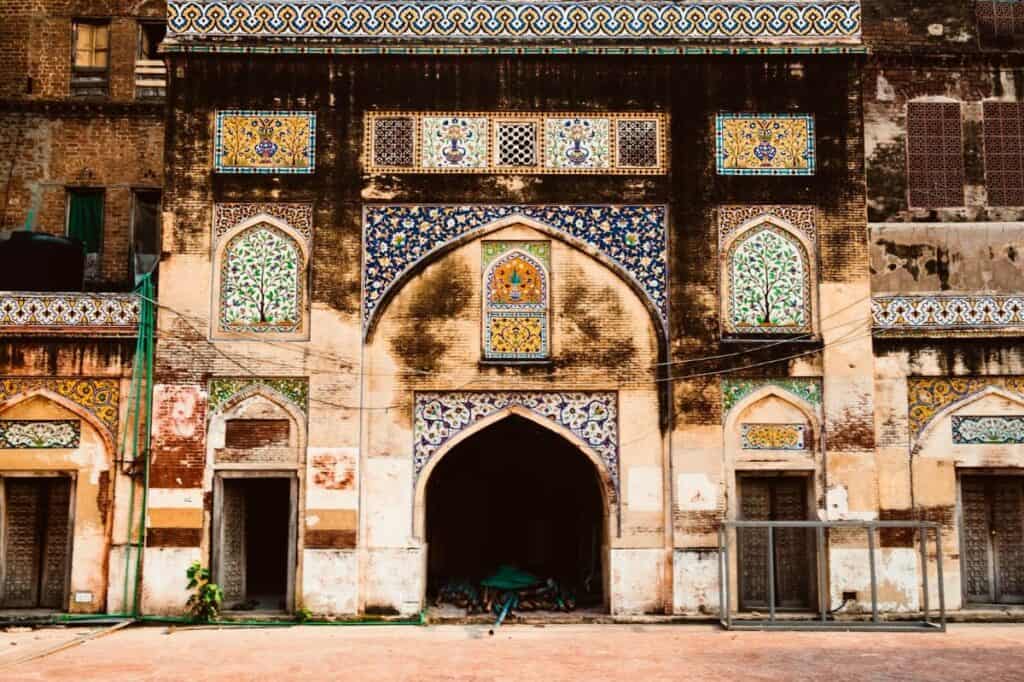 Part of getting a better understanding is taking a hard look at how our own industry and practices impact the climate, according to Berna.
"Tourism accounts for about eight percent of the world's carbon emissions," he explained. "Just getting on a plane leaves a huge carbon footprint… We've had to face the reality that, while our own operations are getting greener, travelers still must physically reach their destination."
"Everything has a carbon footprint, and the only way to make a change is to own our impact, not shy away from it," he said, explaining that Intrepid is investing in practices to track and report on the carbon footprint of their trips, and identifying ways to reduce it. He encourages other tour and activity operators to consider how they can do the same.
The Good Tourism Institute, as an example, provides resources specifically designed for tour operators looking to run a sustainable business while also increasing profitability, including a guide on how to measure your carbon footprint.
Additionally, Galinato encouraged operators to be prepared to mobilize in the case of a disaster hitting their community, especially those who have resources like helicopters or boats at their disposal: "Take this situation and maybe start planning for it in your community and how you can help in your community."
Sustainability & Experiences: Learn More at Arival
Interested in how you can adapt to the challenges of climate change and "future-proof" your tour, activity or attraction company? Check out our report on Tours, Activities and Sustainability, and join us at Arival 360 | Orlando where we'll learn more about sustainability in experiences, and Myra Galinato will be presenting in a panel session called Navigating the Seas and Shores about working with distribution beyond online travel agencies (OTAs).
Insider Pro Access members can also watch Intrepid's session on The Future of Experiences: Sustainability at Scale from Arival Activate | Bangkok 2023.
Become an Insider Pro Access member today and get access to the full library of Arival research, plus many other benefits such as free consulting sessions, special discounts and 20% off in-person events, starting from $179 per year.
GET ON THE LIST!
Sign up to receive insights tailored for the in-destination industry as well as updates on Arival.
Sign Up