Last week Stefan Kuenzel from Kayak Excursions owned a marina at Fort Myers Beach in Florida. Now, he just owns a parking lot. 
"Half the footage you see on TV is at our area," said Kuenzel in a recent call with Arival. "You see the footage of the boats in the mangroves across the street, those boats were tied up at my marina… the marina doesn't even have docks anymore. Everything is just gone."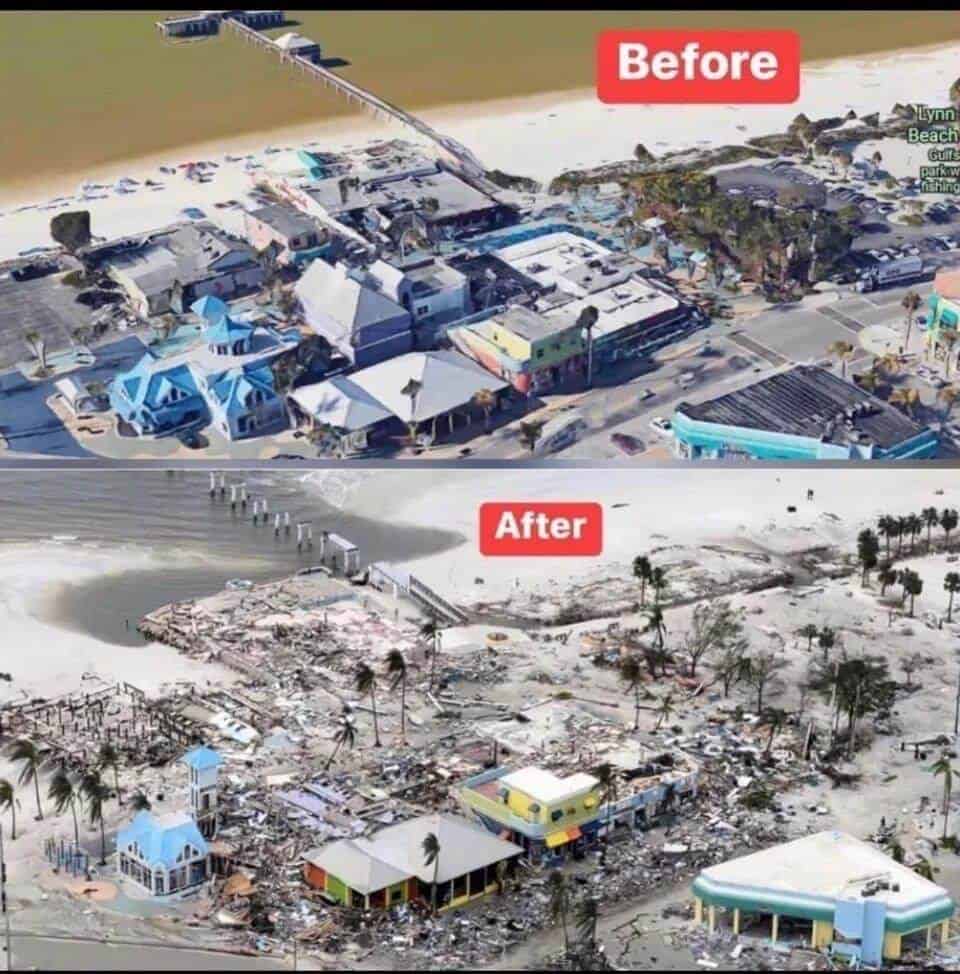 Despite this, Kuenzel says he's one of the fortunate ones. Recovery in Fort Myers will take a long time, but his kayak and paddle board rental and tour company has locations in New York and Maine, so some of his equipment is still intact. Equipment he's using to help his Fort Myers neighbors: Kuenzel is currently in Maine filling his 24-ft trailer with relief supplies to drive back down to Florida.
Many tour operators like Kuenzel across Florida and the Carolinas in the southeastern U.S. have been severely impacted by the hurricane's overwhelming devastation, at a time when tourism is supposed to be just ramping up: winter is the peak season for many of them.
"Every level of the industry will be affected," says Rachel Dickey of Tripshock, a Florida-based online travel agency (OTA) focused on the watersports sector. Many of the affected operators had just been together in Orlando at the watersports and boat tour operator forum, with some leaving early to batten down the hatches and pull boats out of the water as Hurricane Ian advanced.
Tripshock has started a GoFundMe to help tour operators and industry staff in the hardest-hit communities. Although watersports can be a competitive industry, says Dickey, "it's moments like these that really bring our community together." The fund will be used to financially support as many watersports and boating tour operators as possible, as well as their team members who rely on tips and may be without work for a long time. The fund's goal is set to $20K; at time of writing they have raised just over $4,200. Operators who want to be involved in this can also join the conversation on TripShock's Facebook Group for watersport, tours and activity entrepreneurs.
Recovery will take time. While some operators anticipate reopening, others who've lost inventory will face multifaceted challenges: "in watersports in particular it's been difficult to get equipment," explains Dickey, "so in addition to clean up and rebuild there are going to be supply challenges that are faced."
Another challenge to operators across the region is the risk of travelers avoiding the whole area. "Don't avoid these areas," encourages Dickey. "Go back and show your support and help them rebuild, we can all play a part by patroning these businesses."
"They will rebuild," says Dickey, "Floridians and coastal people are resilient." But with some destinations like Fort Myers so severely devastated, "it will be interesting to see how the fabric of those destinations changes."
Meanwhile in Maine, Stefan Kuenzel is filling up his cargo trailer with food, water, generators, and other supplies to take back to his Fort Myers neighbors.
Kuenzel is also looking forward to attending Arival 360 | Las Vegas next week, although his focus has now shifted from things to implement immediately after the conference to thinking about how he can "build back better with information that I get and what's going on with the industry."
Feature photo: Suparerg Suksai / Pexels
GET ON THE LIST!
Sign up to receive insights tailored for the in-destination industry as well as updates on Arival.
Sign Up
Become a Pro Access member to save 20% on Arival in-person events and gain access to 600+ articles, 350+ on-demand videos, 45+ research reports, guides and more, starting at just $179/year.