Preparing for my first Arival felt like preparing to walk tourism's "Halls of Power" — an oft-used phrase from my (Janelle's) university internship days, referring to the ego-laden halls of Canada's Parliament where high-profile politicians, ambitious political staffers and fledgeling interns assemble, where everyone is competing to advance their own agenda, where every conversation is a strategy, and where leaders have little time for anyone beneath their station.
Arival was nothing like this. As Arival first timers tasked with interviewing attendees on camera, one of the first things Samantha and I noticed was how friendly and approachable everyone was, regardless of their title.
After speaking with dozens of attendees about their impressions of the event, a few key themes emerged. These are our top takeaways based on our own impressions as well as from all the interviews and conversations we've had over the past week with fellow first timers as well as repeat attenders.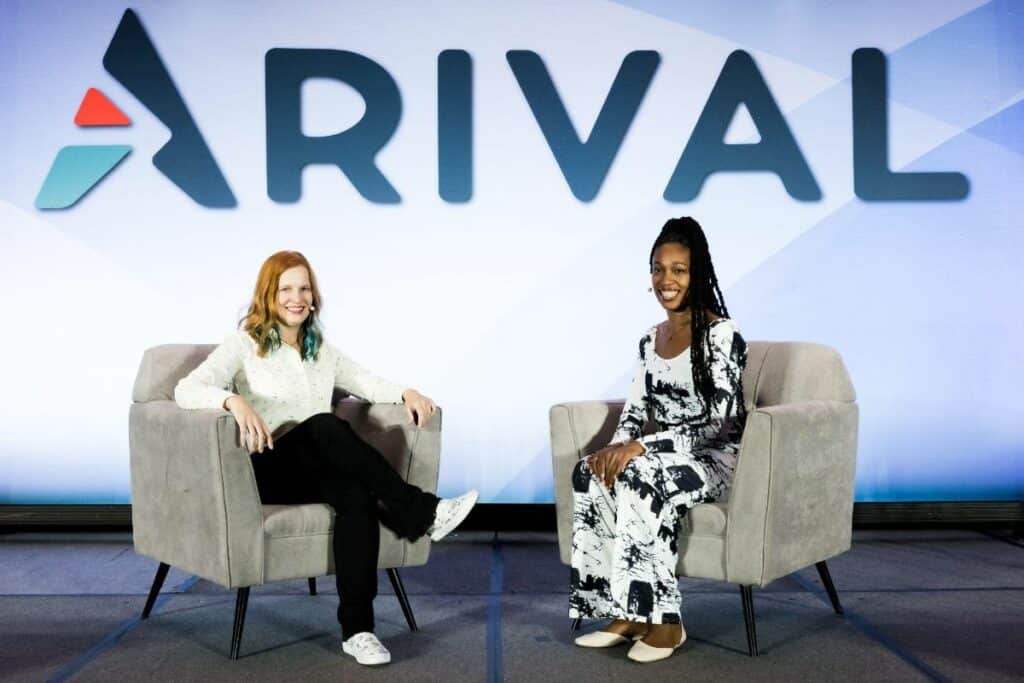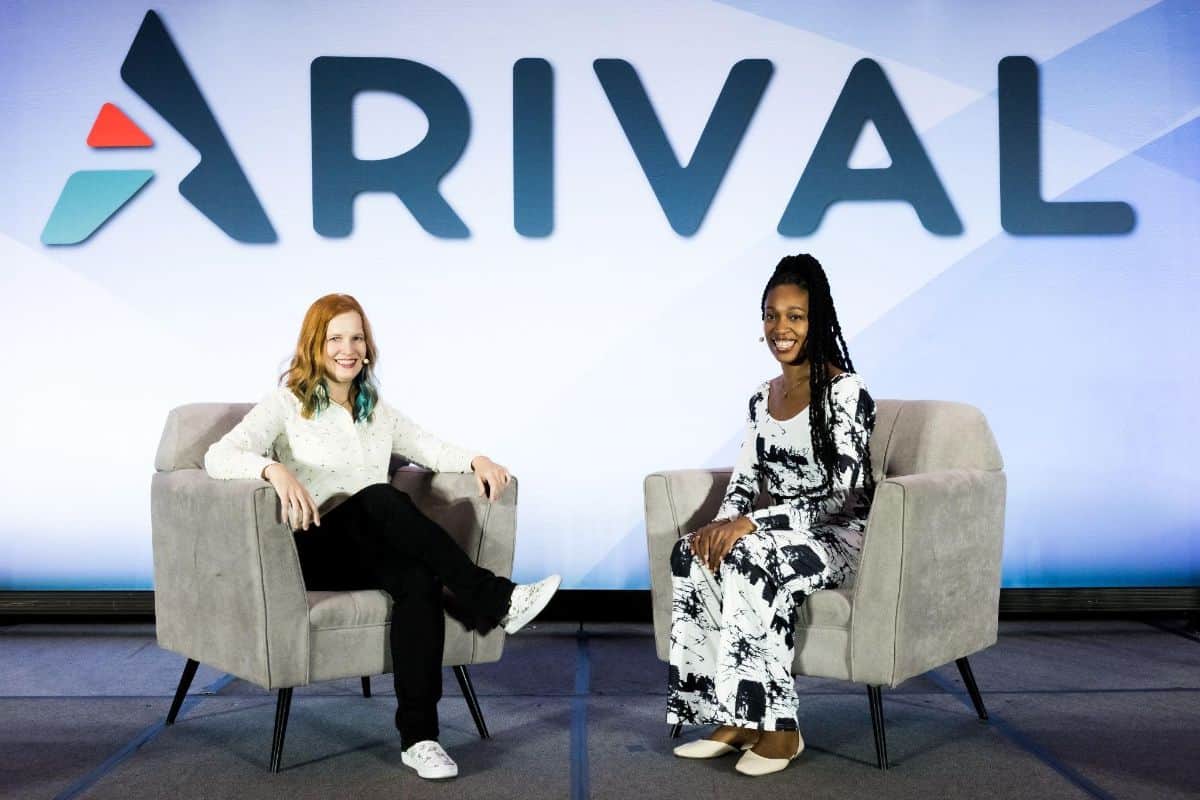 It's All About the People
"I feel like I know you already" — overheard at Arival. This is a gathering of the friendliest, most welcoming people in the world! (a.k.a. The Best Part of Travel)
The vast majority of people we interviewed said that one of their top highlights was meeting people, or reconnecting with people from previous Arival events, as well as making new connections and networking.
As one attendee pointed out, unlike other conferences and conventions which feature an expo hall where everyone is yelling at you as you walk by trying to sell you stuff, Arival's networking lounge format fosters an environment that emphasizes making natural organic connections in a casual, friendly and low-pressure way.
Takeaway for operators: As a first timer, meeting new people in such an environment can be daunting. Having a partner helps if you feel nervous about going alone. But even if you are alone, it won't be for long. People are really good about striking up conversation with people they don't know. They will go out of their way to make you feel welcome and a part of this. (They can't help it. We're all in travel, we're all about making people feel welcome.)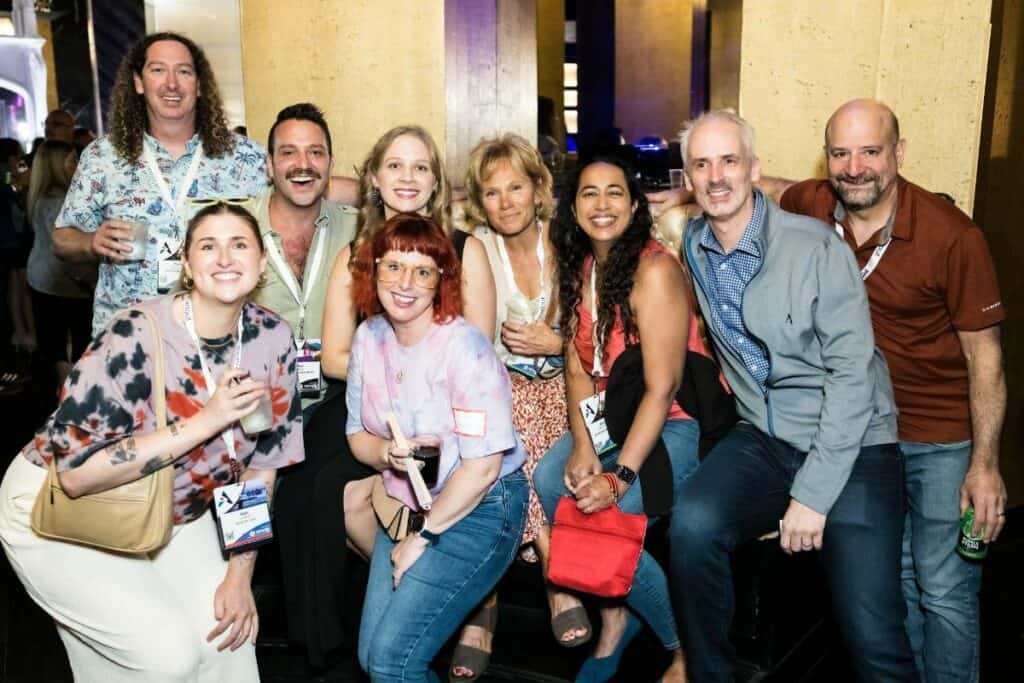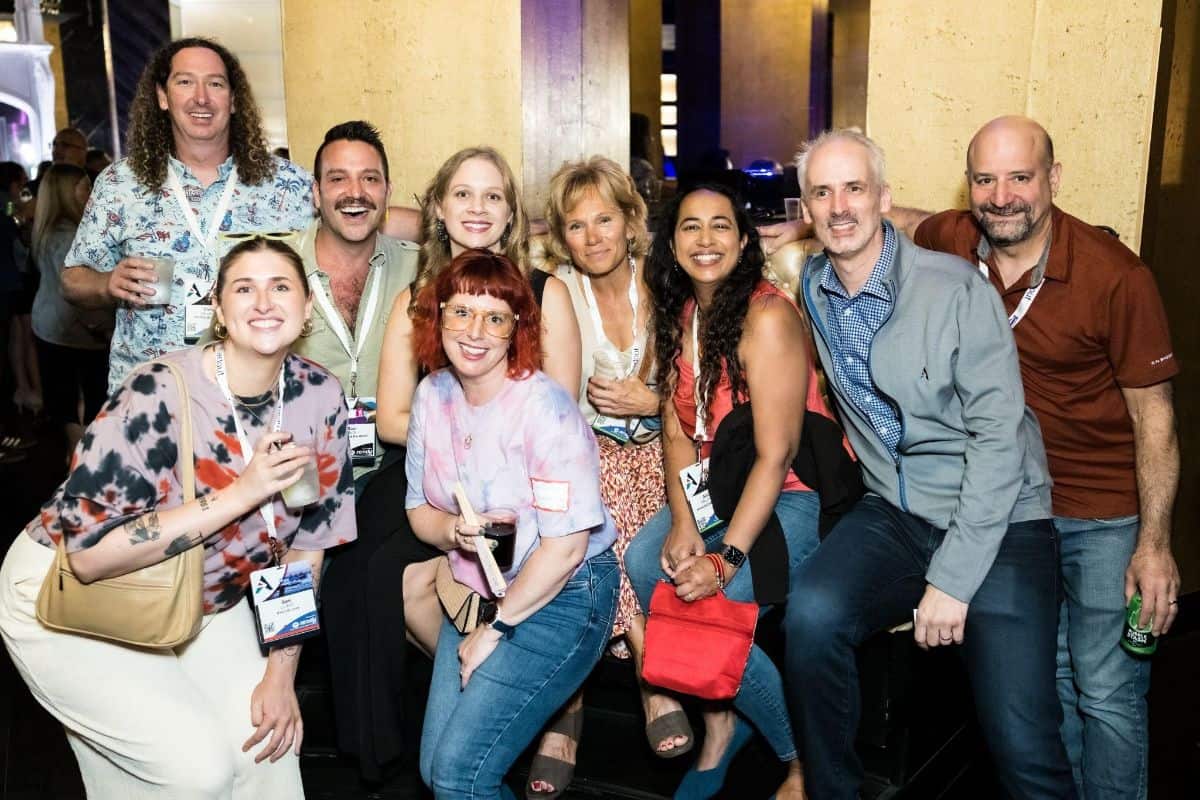 Vertical Video is All The Rage
The importance of meeting your customers where they're at was mentioned over and over again from so many different speakers, from emcee Ravi Roth (of @RaviRoundTheWorld fame) to Meta's Michelle Martin.
Understanding where they're at is half the battle. Multiple Arival speakers demonstrated that where they're at is "vertical video." On Tiktok and Instagram, storytelling is the only sales tool the younger generations of travelers — Millennials and Gen Z — will pay attention to.
A much-discussed talking point from the Vertical Video workshop: a study commissioned by TikTok showed that 43% of its users go somewhere or try something new after seeing it on the platform.
Takeaway for operators: Video is a chance to show off your experience's personality and tell your story in a more entertaining and educational way. The old adage for writers applies just as much to modern day marketing as well: show, don't tell!
Meow Wolf! What?
Experiences need to be experienced! Meow Wolf co-founder Vince Kadlubek's featured talk on immersive experiences was one of the most-discussed sessions afterwards, and a number of us went to check out Meow Wolf's Las Vegas location, Omega Mart, in person.
It was a huge highlight! It's one thing to hear about immersive experiences like Meow Wolf, another thing entirely to experience them for yourself. It was like stepping into a curious dream world that encourages really playful, imaginative behavior. A playground for people of all ages, reminding people that life can be colorful, mystical, and illogical (in a good way).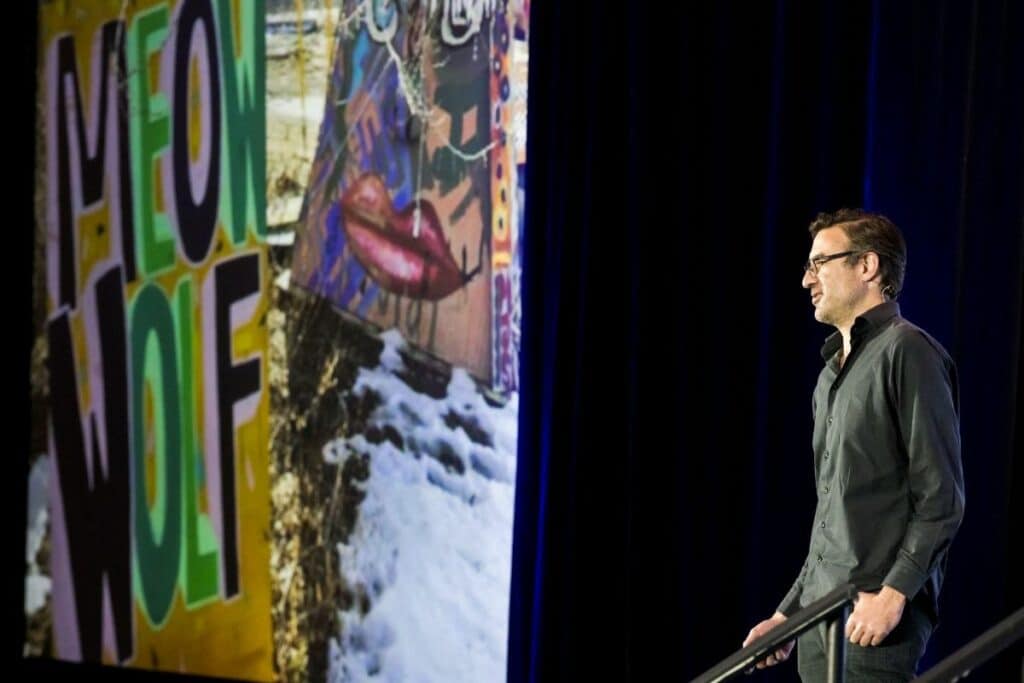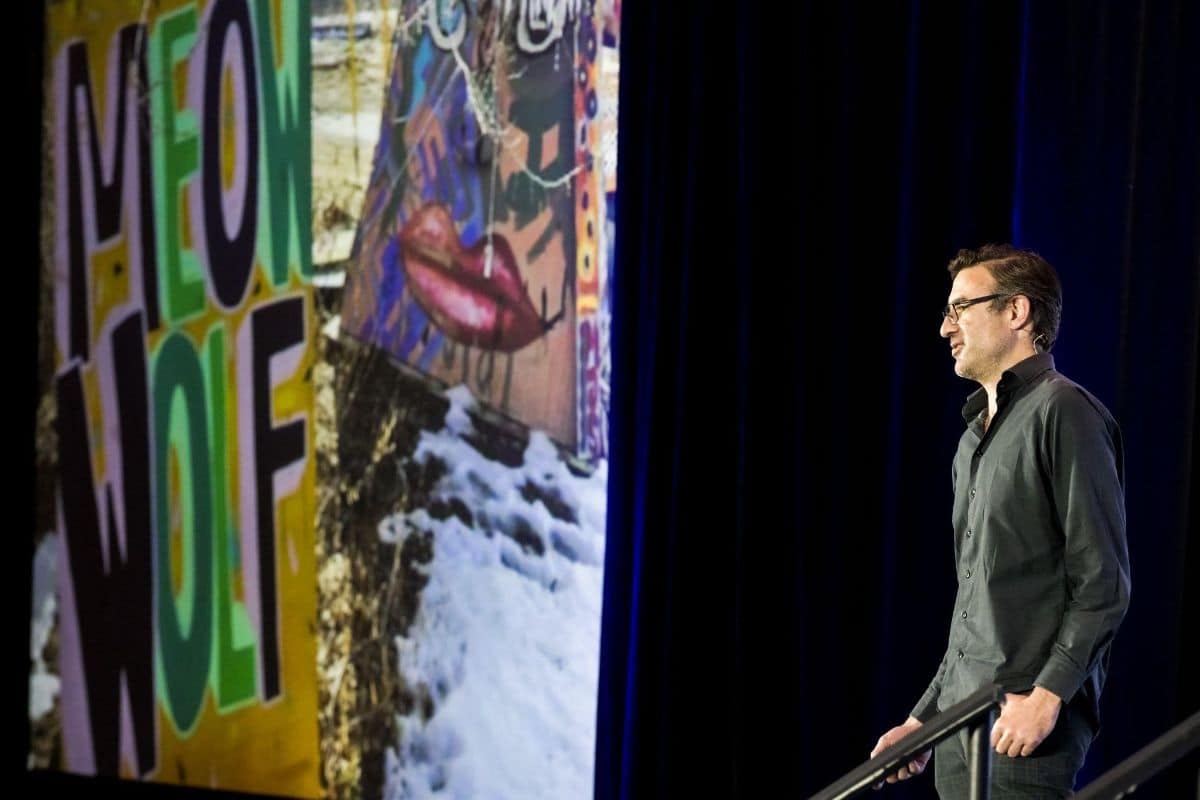 According to Kadlubek, experiences have the potential to be transformational when they start with freedom and the visitor has the opportunity to become whoever it is they want. This leads to empowerment which leads to exploration and ultimately (self) discovery.
Indeed, the lesson of immersive experiences reminded us of the opportunity for attending conferences: it's about "stepping out of your known context," a statement Kadlubek made during his talk. It's about stepping out of what you think you know and don't know, into the unknown, into self-discovery.
Takeaway for operators: No matter what kind of experience you offer, there's always ways to infuse it with more playfulness, discovery, and layers of relatable, inspiring story that keep people wanting more.
Diversity Needs To Go Beyond Talk
It's important to talk about diversity — the business case for diversity, equity and inclusion (DEI) featured in multiple sessions is undeniable — but diversity needs to go beyond talk.
It's also important to do diversity, to feature diversity and amplify diverse voices not just for diversity's sake but because they are awesome. For example, Arival had an all-female panel of OTA (online travel agency) leadership on the main stage. They weren't talking about "women in travel." They were discussing the future of OTAs and what it means for operators.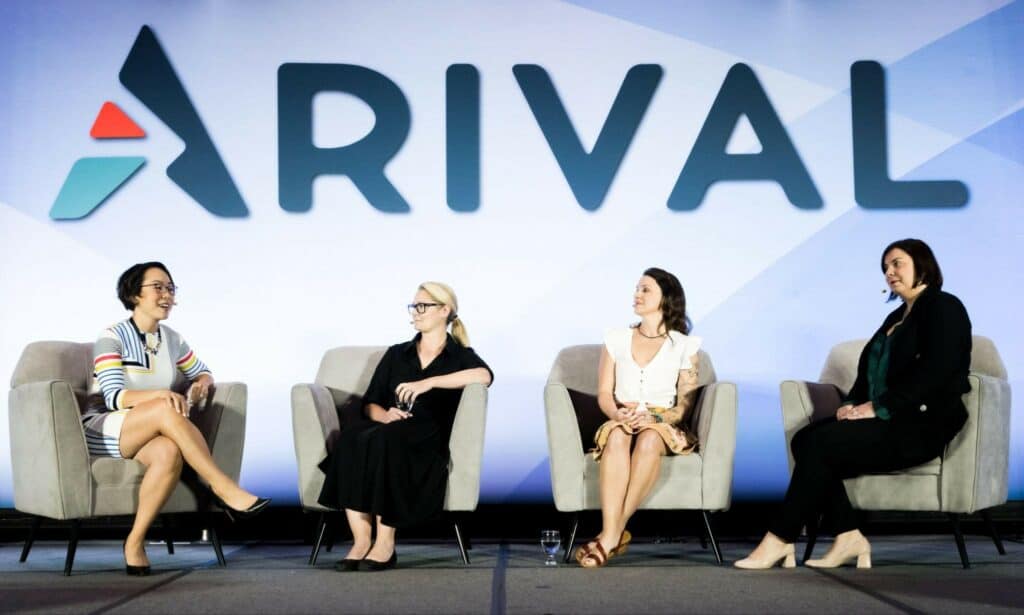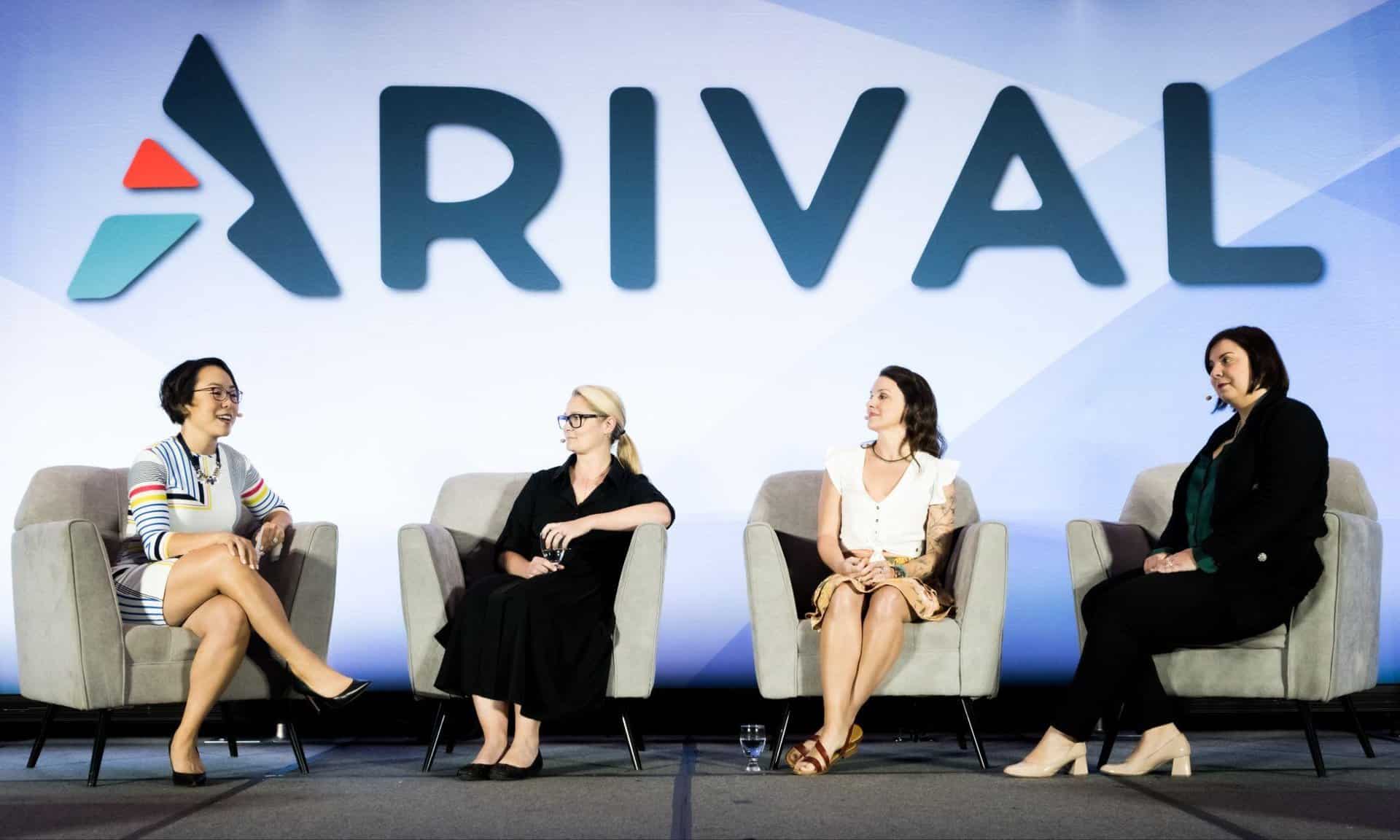 How is Arival doing on DEI, we asked Ravi Roth, influencer from the LGBTQIA+ travel community and advocate for inclusive travel. "Well, I'm here!" he answered emphatically. Having an LGBTQIA+ travel influencer and inclusive travel advocate as Arival's emcee put diversity and inclusion literally at the center of the stage. And while Ravi did talk about inclusion, he was also just there, unapologetically himself on the stage and sharing his expertise on working with influencers, vertical video and so on.
All that being said, attendance at the DEI sessions was low, demonstrating that for a lot of operators, the urgency and prioritization is simply not there yet.
Takeaway for operators: The diversity, equity and inclusion journey can be daunting, and it's easy to get things wrong along the way, but — according to Tourism Diversity Matters' Greg DeShields — the most important part is that you are on the journey.
Open-Minded, Collective Growth Mindset
We loved when people from the audience shared their own experiences and we could all learn from their successes/failures. People are really open about their operations, no one withholds because there is a collective growth mentality. People genuinely want others to succeed. We saw competitors hanging out together and having a beer — you don't see that at most conferences.
The people who come to Arival are serious and passionate about their business, it was amazing to meet operators that started with just one tour and have expanded across the entire country and beyond.
The experience industry is ripe and ready for innovation, with endless opportunities to go big and push past the comfort zone. Lines are blurring between art, adventure, and culinary experiences. A valuable experience is one that meaningfully integrates all three of these elements with the cultural narrative.
Takeaway for operators: Attending events like Arival provide an opportunity not just to connect with operators like you, but also with businesses totally unlike yours, to expect your known context and be open to new ideas and inspiration. The opportunities don't stop when the event ends, either: tap into the Insider Pro community with monthly digital gatherings where we can continue to push each other to innovate, evolve, and grow; continue connecting with other Arival community members after the event and explore ways to collaborate and grow together.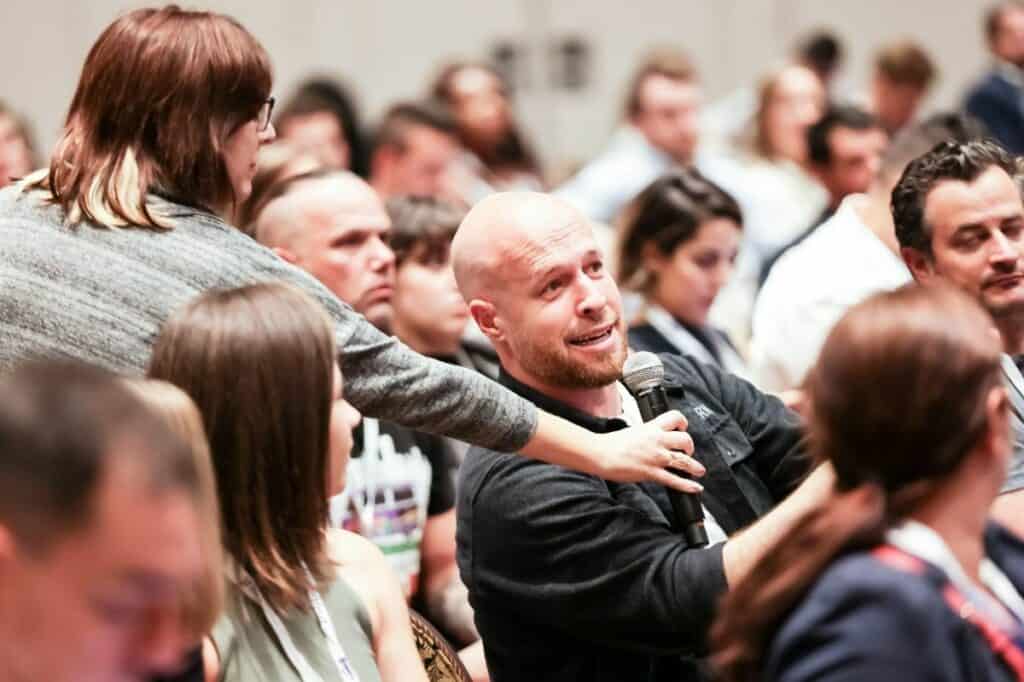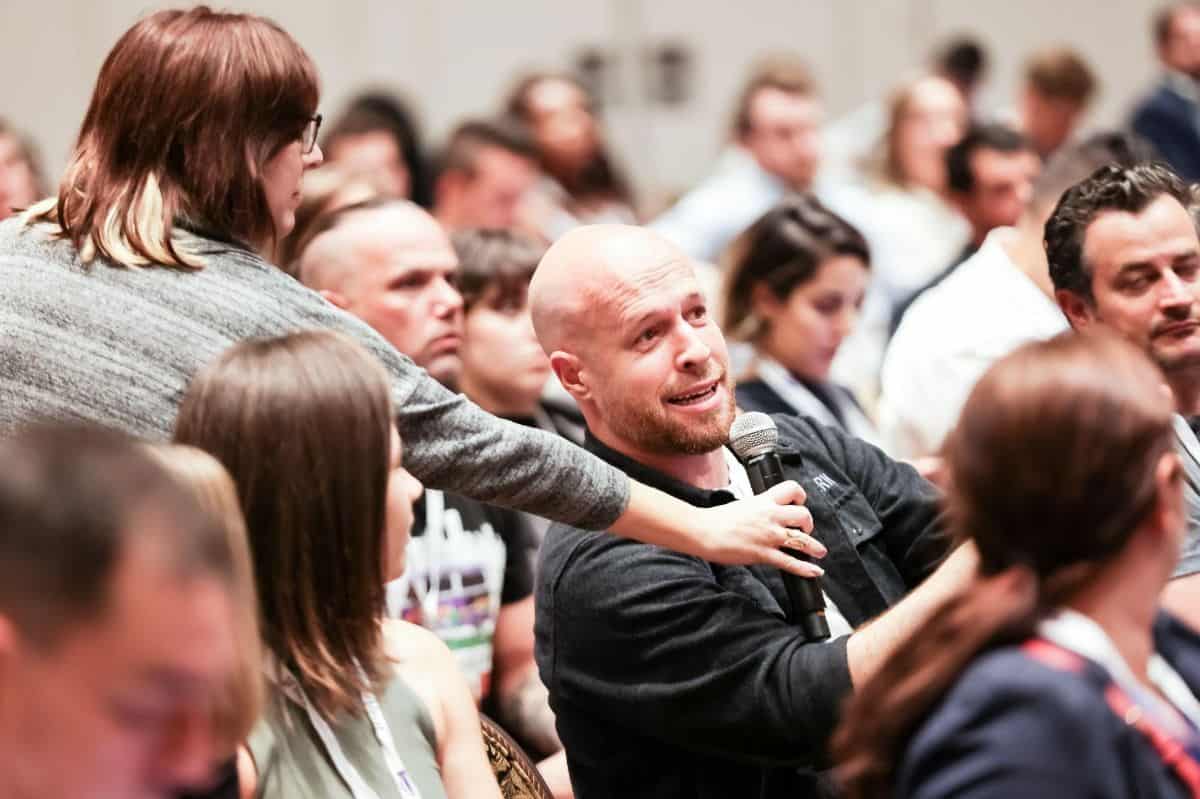 We Want Authenticity, and We Want It Now!
What do guests want? Authenticity: this word was repeated over and over in all kinds of different settings and topics throughout Arival. This is a huge part of the appeal of vertical video: it shows real people being real.
"Millennials and GenZ can read through the [sustainability] BS," shares Andrew Leary from Leave No Trace. For the 83% of travelers who think sustainable travel is vital (from Leary's breakout session), slapping "eco" or "green" on something without making any sort of meaningful impact or change doesn't cut it. This has an impact not only on an operator's potential to attract guests, but also — in the age of rampant staff shortages — employees themselves.
On diversity, Philly Experiences and Hood Tours founder Chrissy Watts discusses the idea that tour guides should not necessarily avoid having difficult conversations about things such as race and poverty because tours should be the happiest part of your guest's vacation: "You don't have to be that happy, but you can be 100% human."
Takeaway for operators: People respond to authenticity. In everything, whether it's marketing or implementing sustainable business practices, hiring campaigns or on-tour storytelling, find a way to be real about who you are and what you have to offer.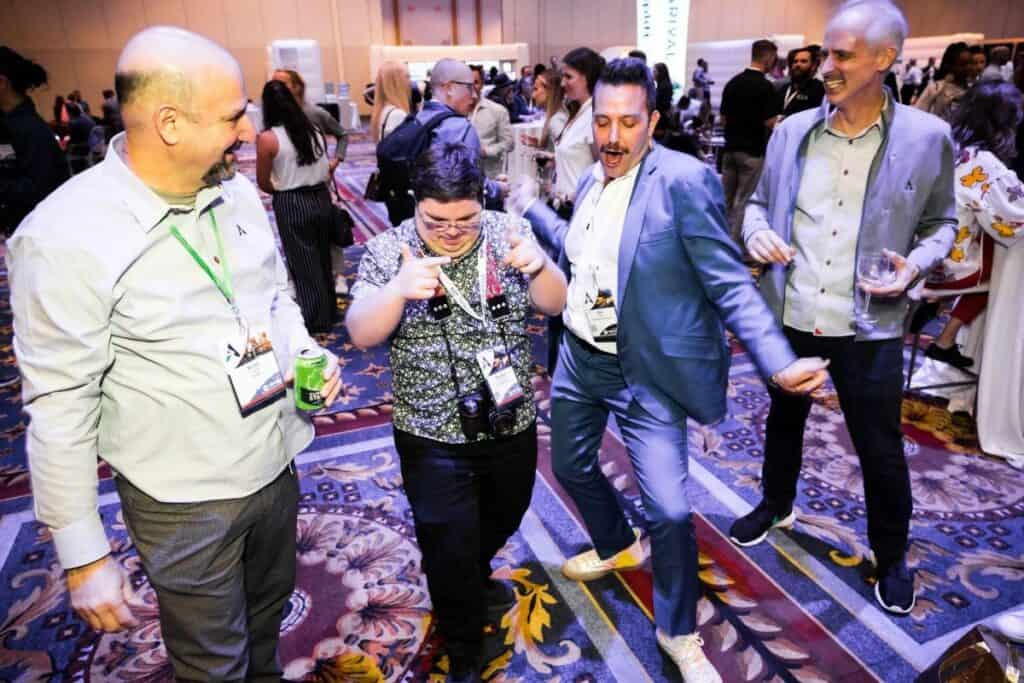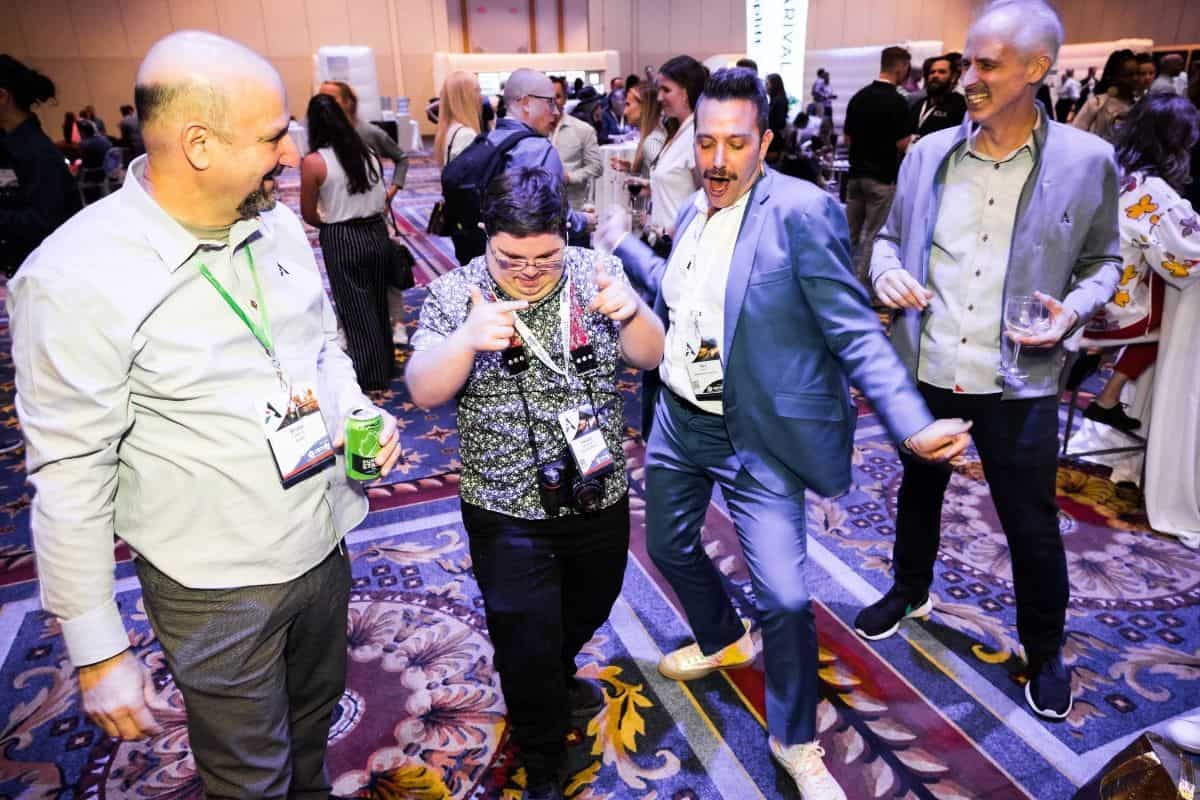 What Was Your Top Takeaway From Arival 360 | Las Vegas?
With over 900 attendees it was simply impossible for us to talk to everyone, but we know there are so many more stories about favorite moments and individual takeaways out there and we want to hear yours! Email [email protected] today, and keep an eye out for our attendee survey. We are preparing to send it soon and in the meantime watch the Vegas Recap page for event photos being released this week. We need your feedback to make your next Arival even better in 2023.
Hope to see you in Berlin!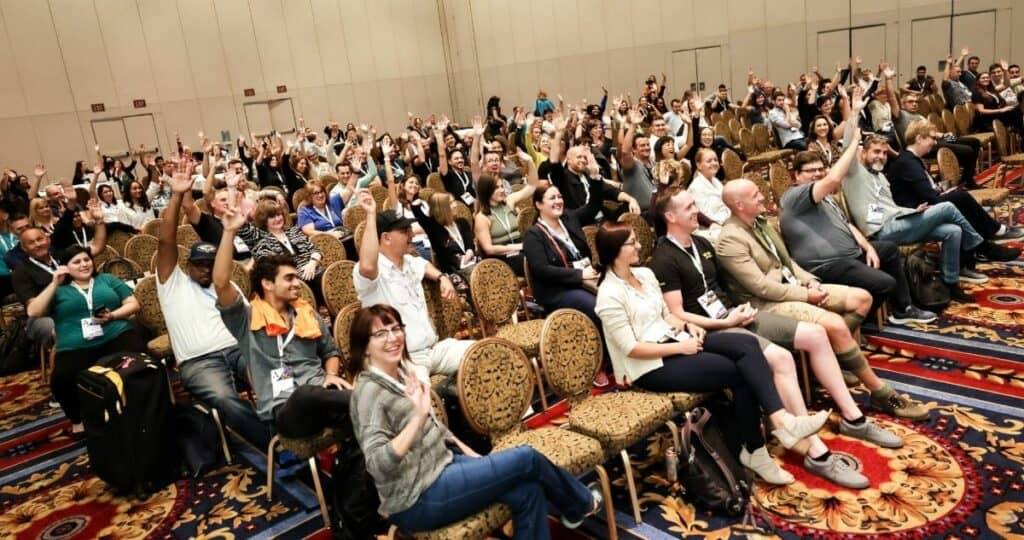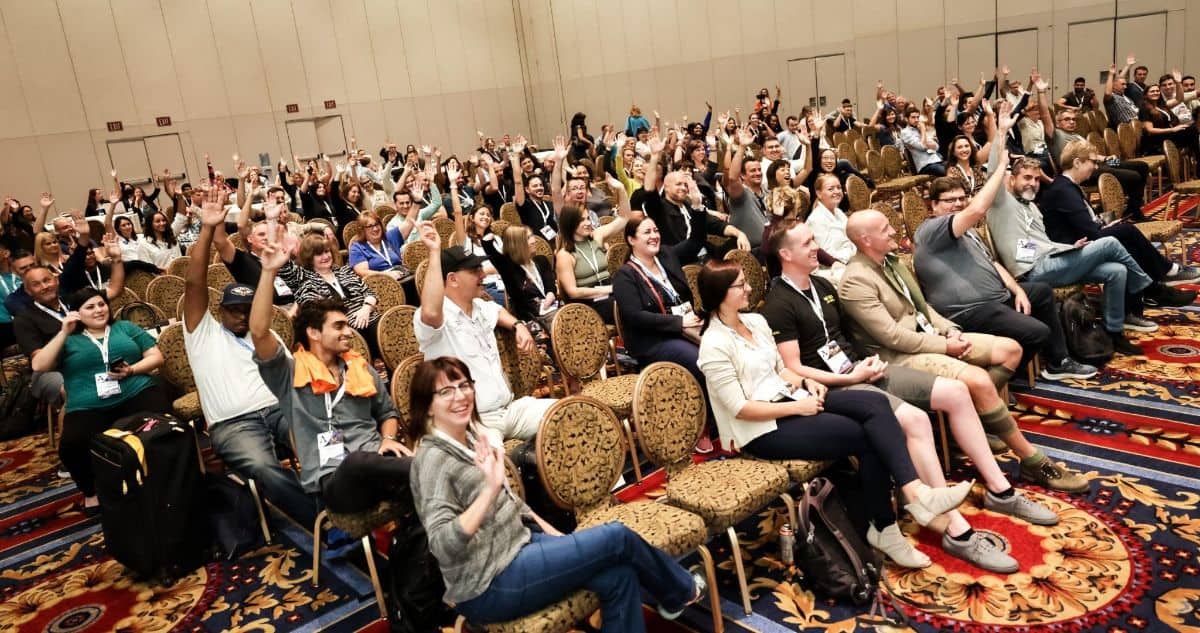 Want to relive the experience or see what you missed out on? See 35+ featured theater and breakout sessions on-demand (coming soon) with an Arival Insider Pro Access membership. Insider Pro Access members also benefit from access to the full Arival library, free consulting sessions, special discounts and 20% off in-person events.
GET ON THE LIST!
Sign up to receive insights tailored for the in-destination industry as well as updates on Arival.
Sign Up