This lengthy article covers a lot; we have distilled viewpoints from several Urban Adventures (UA) partners and the Intrepid Travel Group, and here are our key takeaways:
Intrepid Group's termination of the UA franchise model has upset its operator partners around the world. Many partners built a strong connection to the global UA brand and values and feel the company is now sacrificing those values and not committed to finding an equitable solution with partners.
Intrepid Group CEO James Thornton openly acknowledged the difficulties facing UA and the problems this was causing to partners. Still, he said the UA division's losses, which topped US$1 million in 2019, demanded change.
UA's over-reliance on OTAs and third-party channels is a lesson for our industry. With a substantial majority of sales coming from a single channel, the company struggled to adapt as distribution trends changed.
Small businesses that tied their fortunes to the UA partnership are learning a hard lesson in the importance of diversification. Some partners also acknowledged that they did not do enough to diversify their businesses during better times.
As tough as it is to see still more difficulties facing operators after what has been an incredibly tough period, there are important lessons in this story. There will be more to come as a group of partners considers its next steps.
As the global tours and experiences market grew over the past decade, Urban Adventures (UA), the day-tour and experiences arm of the Intrepid Travel Group, seemed to be one of many companies leading the charge. A network of nearly 100 partners were delivering authentic, small group tours and experiences around a global brand known for advancing locally focused, socially responsible travel.
The division had early success with online travel agencies (OTAs), building connectivity and a sales strategy focused on the rapidly growing OTA channel. UA also appeared to be out in front of a growing trend of companies seeking to establish a global brand for smaller, local experiential tours. Firms such as Walks, City Wonders, Context Travel, Eating Europe, Secret Food Tours, Fat Tire Tours, and others had sought to extend their tour offerings city by city, but none had the global footprint of Urban Adventures.
Now humbled by the pandemic and near-global shutdown of international travel along with so many other travel companies, Intrepid is retrenching its day-tours division, integrating it with the Intrepid Travel division to cut costs and streamline operations. The company sent termination notices to its franchisee partners in early February.
In a statement released to the press and previously reported in Tourpreneur last week, Klaudija Janzelj, acting managing director of Urban Adventures, said that "the current franchise model is no longer sustainable in terms of profitability. We explored many different ways to make it profitable in partnership with the Urban Adventures Partners but couldn't find a solution. Then with Covid, we had to make the difficult decision to integrate it with the Intrepid business. This will impact all UA partners in different ways, but a number will continue to operate Intrepid Urban Adventures through the DMC and as third-party suppliers."
Upset Operators
Many partners were not pleased, to say the least.
"You have to look after your partners," said Paul Sarfati, CEO of Bamba, which has operated UA tours in three destinations in Mexico. "We've been partners for ten years. We wore the shirts proudly. They did an amazing job building this community of partners, which is why everyone is unhappy right now. But Intrepid just didn't care."
Intrepid Group CEO James Thornton acknowledged that several partners are upset about the decision but said there were only difficult choices left because of the business's challenges.
"We were proud of the business too, but how proud can you be of a business that was losing money?" said Thornton. He added that while Intrepid Group has the designation of a B-corp, which obligates the company to balance profit with purpose, UA was losing money before the pandemic struck and could not continue as is, despite extensive efforts to find a solution with partners.

Intrepid Group CEO James Thornton
"Intrepid cannot continue to lose money. We had to make a change and shift the model so it can be more profitable," said Thornton. "I know this is having far-reaching impacts for our partners, but we have to make difficult decisions. I have to ensure we have the business in the best possible position for the future."
Partners contend that, while UA was losing money pre-Covid, they had been in discussions with Intrepid's management in 2019 and early 2020 and had been working toward a new agreement that would increase commissions to help address this issue. However, those discussions stalled when the pandemic hit, and there had not been significant communication until the termination notices this month.
Several UA partners said the approach Intrepid's management has taken runs counter to the values the company has long espoused. "Everyone is making changes right now. We get it," said Sarfati. "The question is, how do you do it?"
Partners Lose Their Tour IP, OTA Listings & Reviews
At issue, say several UA partners, are the conditions of both the termination agreement and – for those partners who received them – the new "third-party supplier" agreements.
The termination deed, which one UA partner provided to Arival, is non-negotiable and transfers all rights to the intellectual property, technology, marketing, the tours, and other assets to Intrepid. This also includes the coveted listings on OTAs and all of the reviews built up over the years.
While it is standard for franchisors to own and retain all intellectual property in a franchising agreement, UA partners contend it was they – not UA corporate – that did the on-the-ground work of developing the tours, training guides, and delivering the experiences that built up the online reviews and reputation of the brand.
Thornton disputes the assertion that UA was hands-off on tour design. "It's definitely fair that partners are having input, but the concept has come from UA," he insisted. "We have come in and said, this is how you create the perfect day. This is how you create the flavor. Then the partner does the work and comes back with suggestions. It is a partnership."
One Europe-based franchisee who asked not to be named had a very different point of view. "Urban Adventures global provided consistency as far as marketing and branding, and following general practices like going to local neighborhoods and shops, but the tour design, itineraries, the guide development, that was completely us," the partner said.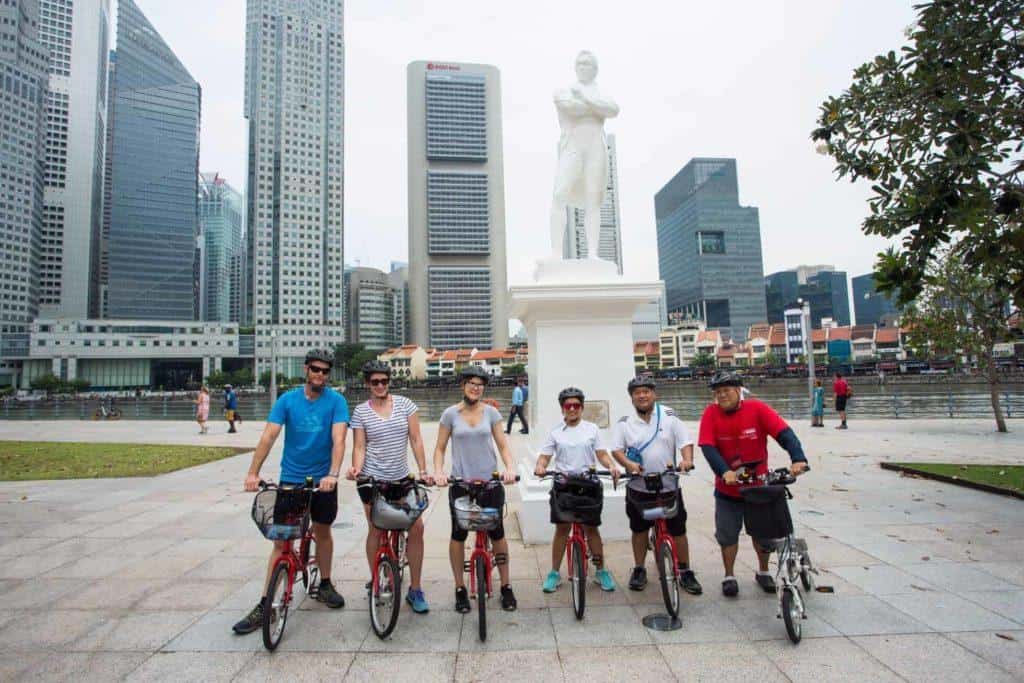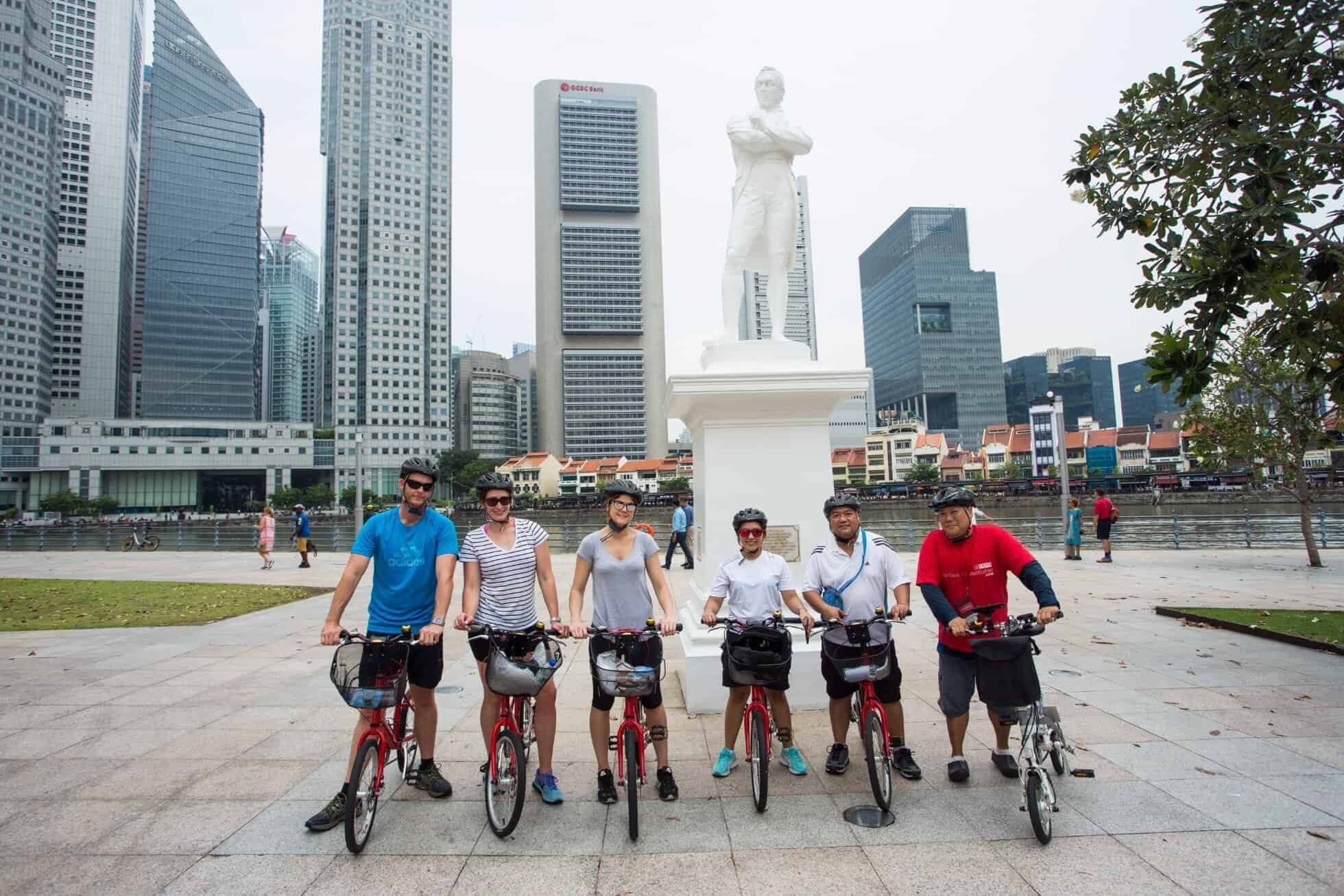 Bamba's Sarfati concurred. "The tour design is about finding the meeting place, creating a script that works and timings that work, and then test and test and test until the itinerary is awesome," he said. "It's negotiating with transport companies, finding the local people to create an amazing experience, finding the differentiators to make it amazing, finding the right guides and training them, getting photos and videos for the experiences, it's about the whole experience, and not only the blueprint."
Another UA partner who also asked not to be identified said that the move will be detrimental to many smaller businesses who built a whole livelihood around their UA franchise. OTAs accounted for more than three-quarters of UA's global sales, he said, and losing those OTA listings and reviews would cut off critical sales channels for local operators.
New Supplier Agreements Limit Operator Upside
Intrepid Group is significantly downsizing UA, said Thornton. While UA had run quite independently for years, it was now being folded into the Intrepid Group to consolidate operations. They are reducing the number of markets in which they operate, slimming down the total tour portfolio to approximately 150, and moving operations of several markets over to Peak DMC, the group's in-house DMC brand.
Intrepid is offering new third-party operating agreements to some, but not all, partners. Few, however, seem to be happy about it.
According to at least two partners who have seen the proposed offers, the new third-party supplier agreements tilt the financials distinctly in Intrepid's favor. The existing franchise agreements had been based on a commission of 36% for all sales generated by UA global, with no commission for sales generated by the local operators directly.
The new agreements call for net rates and do not permit operators to sell through channels other than UA. One positive to the new agreements is reduced risk. Intrepid is offering a minimum guaranteed payment for all tours departures. However, they also cap the upside for tours that sell well. One partner noted that, under the new agreement, their revenue would fall significantly.
Many Partners Aren't Signing
Many existing partners are refusing to sign the termination agreement and the new third-party supplier agreements. However, it's unclear what options, if any, those partners have. The marketing, technology systems, and OTA listings were managed centrally by UA, and it does not appear that local partners can lay claim to them.
Several partners, hoping to get back to the negotiating table and find some resolution, are banding together, considering legal action, and planning to issue a public statement to the media in the coming days. What the impact of those steps will be, remains to be seen.
Intrepid will offer third-party supplier agreements to competitors if the current franchise partners do not sign. In some markets, Intrepid is already moving operations over to Peak. Bamba's Sarfati has not been offered a new supplier agreement. He says his guides have already been contacted by Peak DMC staff.
Intrepid's Thornton acknowledged the frustration for existing partners with the new terms, but he added that the new model is based on their existing supplier partnerships across the other brands.
"When we started our DMC in 2005, we moved away from some third-party suppliers to our in-house DMC, and we had a lot of the same conversations," he said. "I know it's hard, but we have to make it work for both UA and our partners, and it must be financially successful for both Intrepid and partners."

Intrepid Group CEO James Thornton
Not all partners are in agreement. One partner was surprised that many operators were caught off guard, and may have put too much faith in the company's commitment to the partner network. "It's a business at the end of the day, and there is no way you can make everyone happy."
Overly Dependent on OTAs, UA's Losses Mounted Pre-Covid
While Intrepid said the catalyst for the decision was Covid, Thornton also acknowledged that UA had struggled before the pandemic and never became profitable. In 2015, the parent company pursued an aggressive growth plan to help UA reach a million customers annually. Although the business grew, it failed to hit its targets, and UA lost more than US$1 million in 2019, despite that being a peak year for the global tours and activities industry.
Several partners said UA was exploring options to change the franchise model for years, and those discussions accelerated in 2019 and early 2020.
One issue was an over-dependence on OTA sales, principally Viator. A substantial majority of global sales came through OTAs, and Viator was the dominant channel of those sales. One partner said OTAs accounted for more than 80% of their sales, and Viator represented nearly 90% of OTA sales. However, as competition increased and Viator, then under TripAdvisor Experiences, began rapidly growing product listings, competition increased, and UA's OTA growth slowed.
Thornton readily accepted that UA had become too dependent on OTAs, that rising commissions ate at the margins. Ultimately, the business did not adapt quickly to changes in the OTA landscape.
"What we will do now, as UA becomes part of the Intrepid brand, our global sales network will be responsible for selling the business," he said. "Some 50% of our business comes direct to (from?) consumer, and we'd like to see that for UA."
The Challenges of Building a Multi-Destination Tour Business
Others in the industry were not surprised by the changes at Intrepid, noting inherent challenges in scaling a locally focused day tour business.
"The franchise model is not a good one for our sector. It's already a sector of a million middlemen," says Stephen Oddo, CEO and co-founder of Walks, a multi-destination tour company that owns all of its locations. "Franchise models are great for real estate, but the barrier of entry into tours and activities is too low, and costs for managing operations, maintaining standards centrally are high."

Stephen Oddo, CEO and co-founder of Walks
Oddo notes that the proliferation of new operators, products, and distributors has been a challenge for all larger operators investing to extend their brand into new markets. Tours and activities have long been a very fragmented market dominated mostly by small, local businesses. Nearly nine in 10 operators, according to Arival's Experience Revolution, generate less than $100,000 in annual revenue pre-Covid.
Intrepid's decision to scale back some operations and move it in-house, while painful for many partners, is probably necessary for Intrepid, Oddo added.
Some partners, however, strongly object to the idea that it was the franchise model that was the source of the losses.
"UA never made a sufficient investment nor gave it the personnel that it would need to be profitable," contends one partner, adding that a primary objective of UA was to be a customer lead generator for the profitable multi-day brands of the parent company. "They chose to put all of their focus on growing OTA sales as a fast way to increase volumes. There was no investment in marketing the brand or direct sales through their own website."
Thornton acknowledged that customer acquisition had been a key objective, but he added that they were unable to achieve their goals, and by bringing the business into Intrepid, they can better position the business for the future.
Starting Over
Despite the current conflict between Intrepid management and UA partners, many have a strong connection to the brand.
"I started as a guide and built up to be a manager and owner. For all those years, we talked about the values at Intrepid, which inspired us to do responsible tourism," said one operator who so far has refused to sign the termination agreement. "Where most tour businesses were doing big groups, Intrepid was pushing for small groups and showing the local side of the city; it really inspired me. It inspired us to support local shops and merchants, and cafes. It really opened my eyes to how you can do tourism differently."
But despite the current difficulties, UA partners remain committed to the industry. Sarfati said Bamba will continue on without the UA affiliation and is launching a new online custom multi-day tour marketplace as its next phase of growth.
"We will rebrand, we will start small again," said one Europe-based partner. "If I have to start up again from nothing, then I will. Even if we may have to be competing with that old brand and those older Viator reviews that we provided."

– UA Partner