Is this a seller's or a buyer's market?
Recent acquisitions and mergers in the experiences tech space — such as the Rezdy-Checkfront-Regiondo deal, and Respax acquiring Livn — may suggest more acquisitions to come.
However, for tour and activity companies themselves, there's a bit of a standoff right now for the North American market at least, according to Trish Higgins, partner at Chenmark, a family-owned holding company that focuses on buying businesses from owner-operators when they want to retire.
But whether you're planning to sell your tour company in the near or distant future, it's never too early to start preparing — and to consider how the market conditions might impact your prospects.
Higgins shared her insights on the current acquisition environment for tour and activity operators in North America with Arival, as well as some tips for operators on preparing to sell (even if you aren't thinking about it yet), in advance of her sessions at Arival 360 | Orlando 2023.
The Current Acquisition Environment for Tour & Activity Companies
North America is in the wake of its post-pandemic revenge travel boom, Higgin explains, which brings uncertainty about whether booking levels will continue to remain strong — or cool off, as Arival's recent mid-season pulse survey of U.S. operators suggests it might.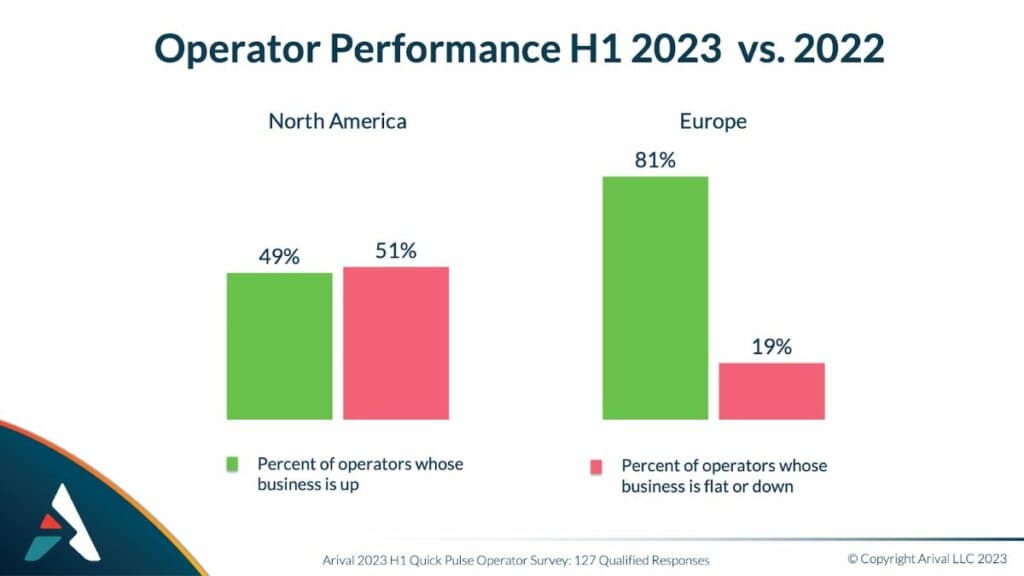 With bookings cooling off and economic uncertainty on the horizon, sellers may want to sell, but buyers are cautious, explains Higgins.
"2022 business numbers may be good, but results of 2023 through June might be lower," Higgins explained. "I can see us having a bit of a standoff situation for the rest of the year," she says, with buyers taking a "wait and see approach" to how 2023 results reflect the "new normal."
Even so, there are some companies that may be more appealing to potential buyers. Travelers are looking for unique experiences, and so the companies that offer them may hold up even amid wider uncertainty in the market.
"People are still willing to spend on those special experiences, and I think that that is a shift: even if people are giving up spend elsewhere, they're still going to value those things," observes Higgins. "So I think that people offering a special experience are holding up and will continue to hold up," and thus because travelers value them more, potential buyers might, too.
"Everywhere people go now they want to have an experience, so everywhere there's more opportunity in those areas," Higgins says.
Preparing Your Tour or Activity Company to Sell (Even if You Aren't Thinking About It Yet)
It's better to be prepared than not. "Even if it's not something you want to do or you're even thinking about, the more you prepare the better the outcome will be if you have," Higgins advises.
"What you don't want to do is find yourself in a situation where… health issues come up or things happen, and you have to sell your business, but you haven't really been thinking about how you should be setting things up."
Plus, many of the things you can do to prepare yourself and your business for a potential future sale — such as keeping your financials in order (so you can easily send them to a prospective buyer) and training your staff to help run the business (so you ensure the business can continue without you) — are simply good business, Higgins explains.
Additionally, considering who you might want to sell to, and investing in relationships with those people now — even years in advance — will make the process of finding the right buyer if or when you do decide to sell that much smoother.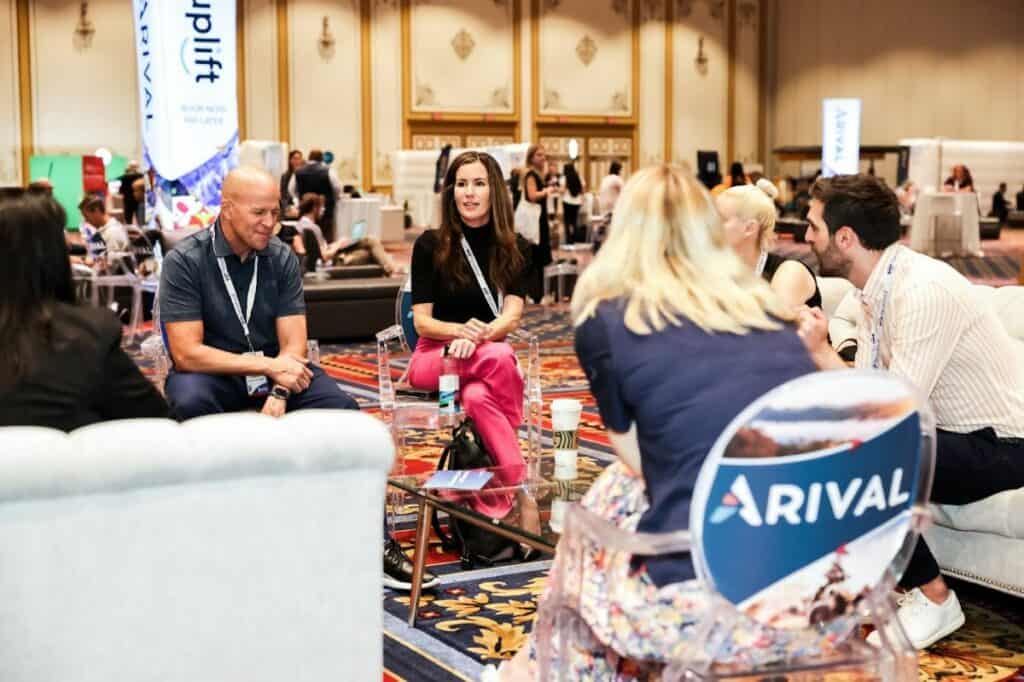 Finally, consider what your business might be worth, and learn about the types of frameworks people use for valuating a business. As Higgins explains, there are multiple frameworks that can be used to determine how much your business is worth, such as the value of your assets, and the multiple of profits or multiple of revenue.
Ultimately, valuating a business is "an art not a science," Higgins shares. "At the end of the day what two people agree on as the value is the value."
Learn More at Arival 360 | Orlando 2023
To learn more about the current investment, merger and acquisition environment in the experiences industry, and how to prepare to sell — or buy — a tour business, join us at Arival 360 | Orlando in October, where Chenmark's Trish Higgins will be leading breakout sessions on both topics.
Become an Insider Pro Access member today and get access to the full library of Arival research, plus many other benefits such as free consulting sessions, special discounts and 20% off in-person events, starting from $179 per year.
GET ON THE LIST!
Sign up to receive insights tailored for the in-destination industry as well as updates on Arival.
Sign Up
Header photo: Pexels / Sora Shimazaki