Following mixed gains in 2022, operator sentiment is optimistic but cooling slightly heading into 2023, according to the latest report from Arival and Phocuswright.
The Outlook for Operators: The State of Tours, Activities & Attractions is based on over 3,500 responses to Arival Industry Pulse surveys of operators, conducted between October 2021 and September 2022.
Mixed Booking Level Gains Across Regions
While nearly two in three operators in 2022 met or exceeded their booking levels compared to 2019 — making significant gains over the previous two pandemic years — nearly two in five operators continue to report booking levels well below 2019.
The differences are stark across regions. While over two thirds of tour and activity operators in North America, Europe and Latin America saw booking levels at or above 2019 levels in 2022, over three quarters of operators in the Asia Pacific region reported bookings remaining below 2019 levels.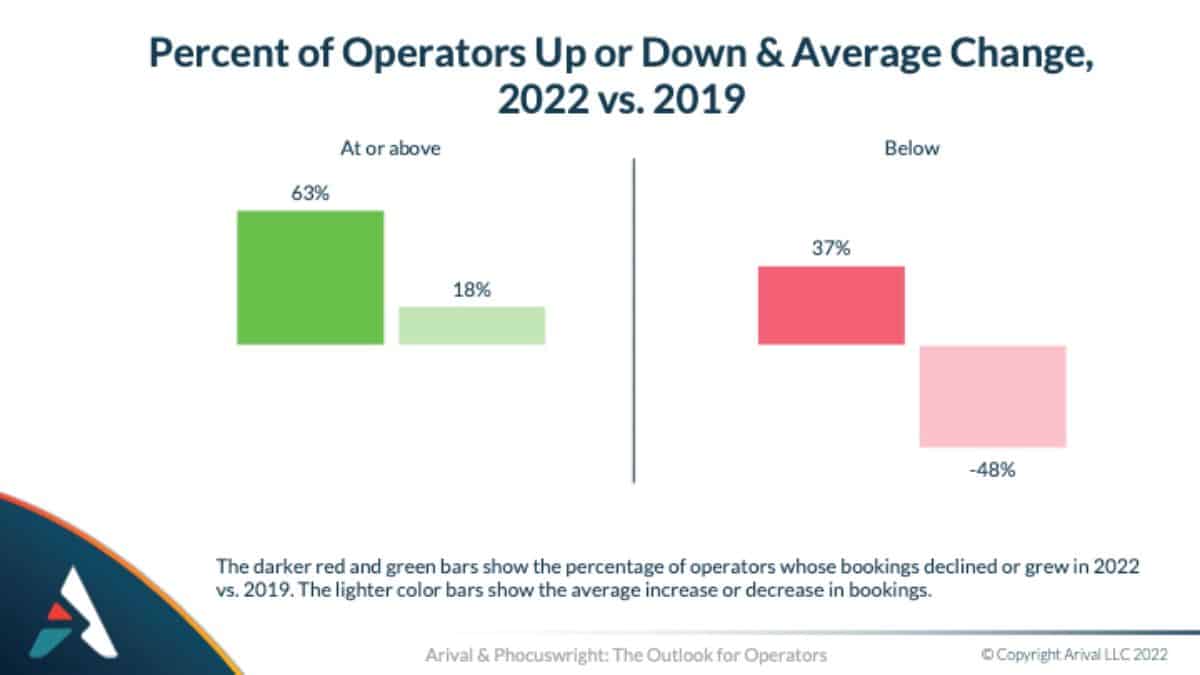 Operator Sentiment Positive but Cooling for 2023
In September 2022, three in four operators reported feeling either "somewhat optimistic" or "very optimistic" about 2023, which is down from January.
While optimism among operators in the U.S., Canada and Europe remains high due to travel resuming and restrictions easing, it has been tempered by inflation, rising costs and the economic slowdown.
Although operators in the Asia Pacific saw the least gains in 2022, they are more optimistic about 2023 now than previously, as international travel resumes and border restrictions relax across the region.
Optimism levels in Latin America remain steady, making them the most optimistic among the four major regions in this report as of September 2022.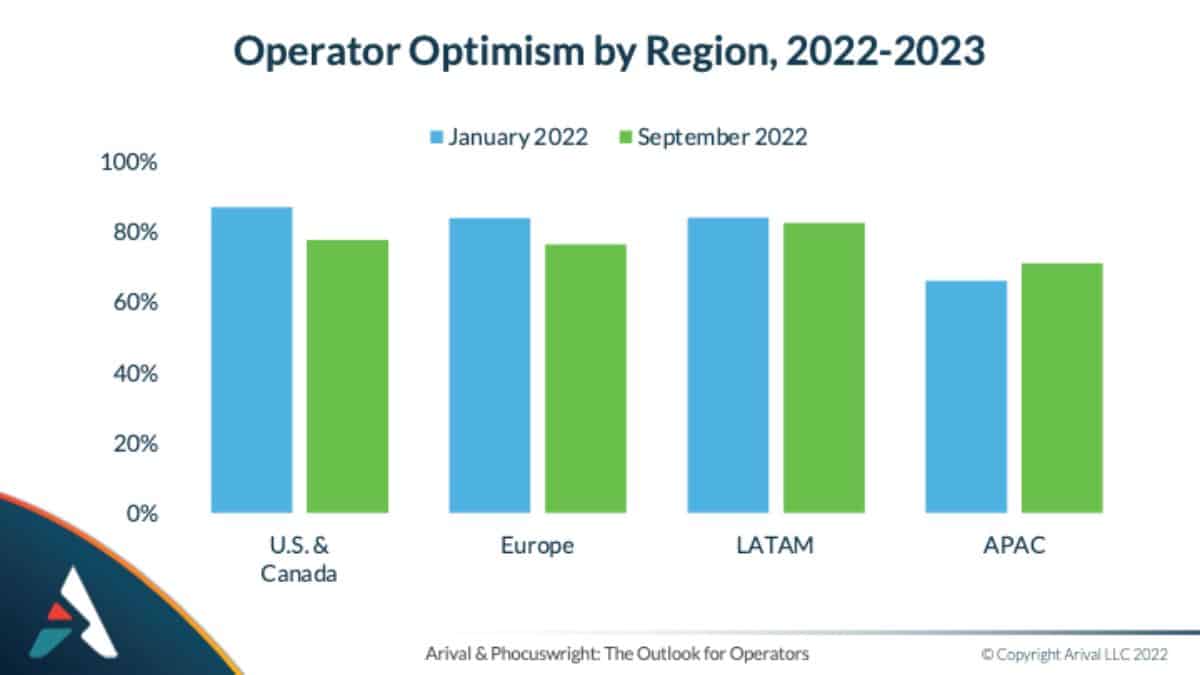 Download the Full Report to Learn More
Eager to dig deeper? The Outlook for Operators: The State of Tours, Activities & Attractions is available for download today..This report is available for purchase at a cost of $329, or included with an Insider Pro Access membership.
Become an Insider Pro Access member today and get access to the full library of Arival research, plus many other benefits such as free consulting sessions, special discounts and 20% off in-person events, starting from $179 per year.
Header photo: Emran Omar / Pexels
GET ON THE LIST!
Sign up to receive insights tailored for the in-destination industry as well as updates on Arival.
Sign Up
Become a Pro Access member to save 20% on Arival in-person events and gain access to 600+ articles, 350+ on-demand videos, 45+ research reports, guides and more, starting at just $179/year.