Return to Research
The Outlook for Operators: The State of Tours, Activities & Attractions
Exclusive new research from Arival & Phocuswright based on over 3,500 operator surveys provides insights on the state of the tours, attractions and activities industry coming out of the pandemic and moving into 2023.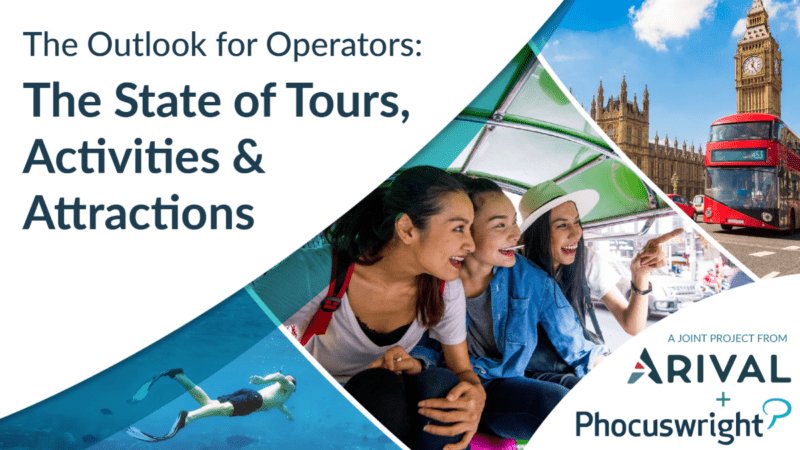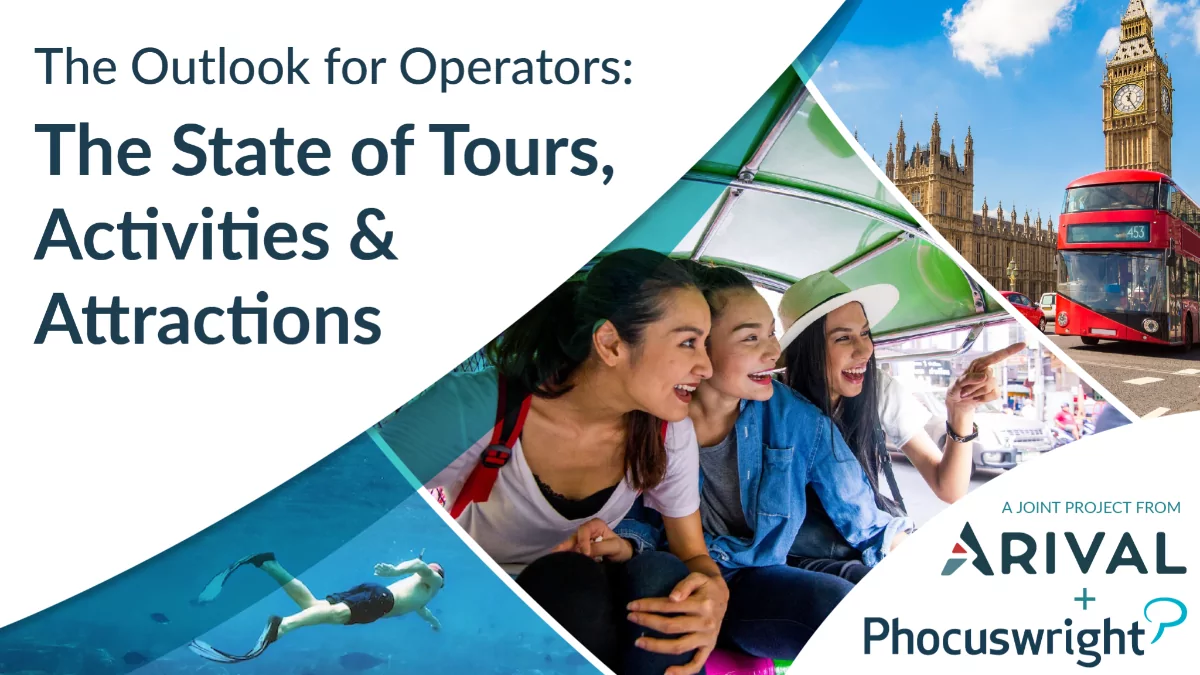 Summary
Throughout the pandemic and subsequent stage of recovery, the tours, activities and attractions sector has faced some significant shifts. This report — part of a joint research project between Arival and Phocuswright — is based on a series of Industry Pulse surveys of operators conducted by Arival between October 2021 and September 2022, with over 3500 qualified responses from operators worldwide.
The survey was offered in five languages: English, French, German, Italian and Spanish. The report covers the state of tour, activity and attraction operators, including their performance through 2022, their outlook for 2023, the impact of inflation and key channel distribution and marketing trends.
WHAT'S IN THIS REPORT?
Key Terms: Operator Segments

Where We Are Today

Tour & Activity Operator Performance 2022 vs. 2019 by Region

Visitor Attraction Performance 2022 vs. 2019

The Outlook for 2023

Operator Outlook & Sentiment by Region

Rising Costs

Operators Raising Tour, Ticket Prices by Region

The Digital Shift

Tours & Activities Booking Channel 2019-2022

Visitor Attractions Booking Channel 2019-2022

Mobile Share of Direct Online Bookings by Region & Segment, 2022

Marketing Channels & Challenges

Operators Top Market Channels by Use & Impact

Top Marketing Channels

Survey Sample & Methodology
RESEARCH PARTNER

STUDY SPONSORS
Platinum Sponsors:
Gold Sponsors:
STUDY PARTNERS
Arival thanks the following organizations that helped us field these surveys:
ACCESS THIS REPORT
The Outlook for Operators: The State of Tours, Activities & Attractions is available for purchase for $329 or included with an Insider Pro Access membership. 
Become an Insider Pro Access member today and get access to all Arival research, plus many other benefits, starting from $119.