With one in four travelers now taking a culinary tour or experience (2023 Experiences Traveler), are travelers more hungry and thirsty for food and drink tours than they were before?
"A thousand percent yes," says Renee Ventrice, founder of Cork & Keg Tours based in Virginia, U.S. "It's because people are now looking for experiences."
"Demand has grown exponentially," agrees Oliver Mernick-Levene, co-founder and executive director at Secret Food Tours, which has grown to offer food tours in over 60 cities in the last 10 years.
"Food tours have come from being a niche product to being extremely popular with all ages and backgrounds," explains Mernick-Levene. "Food tours have allowed people with a passion for authentic culinary experiences to have their interests put first. Food connects us all so it's almost surprising that food tours were not more popular long before this."
As travelers develop a palate for wine, beer and food tours and the culinary tourism market grows with the increased demand, the challenge for operators is how to make their experiences stand out. Here's a few approaches some operators are finding success with.
Word-of-Mouth Marketing: It's About The Experience
One of the most important keys to effective marketing is having an experience worth sharing about.
Travelers are coming to Cork & Keg for experiences that go beyond simply drinking their way through wine country, Ventrice explains: "We're not going on a supermarket tour of wine. The experience has become a big part of it. The beautiful lights, the instagrammable wall, the winemaker coming out and saying hello. The wine industry really has to flow into the experience behind the bottle so people understand they're not just paying for what's in the glass."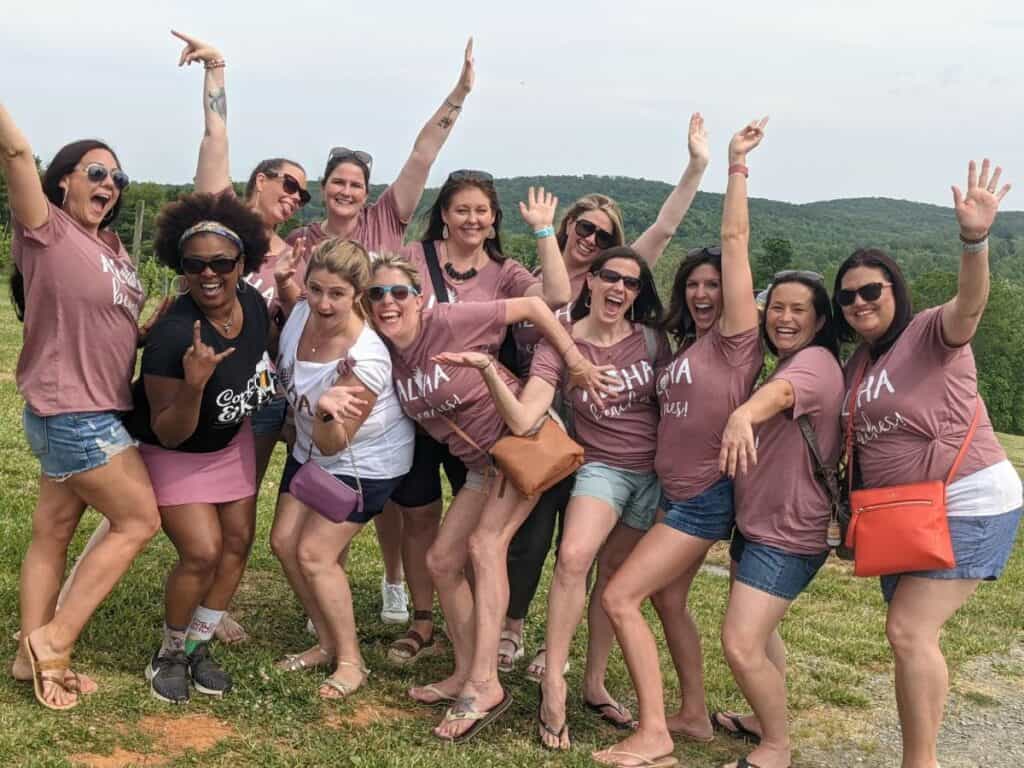 As a result, Ventrice shares that she doesn't even have to do a lot of marketing. "People remember our name because of how we made them feel and the experience," she says. "They come back, they come back with different people, they come back with the same people, and they refer you. And that's why I don't spend a lot of money on marketing because those minions will just spread the word."
While Secret Food Tours uses a variety of online and offline marketing strategies, Mernick-Levene agrees that the experience is key. "Getting the customer is tricky but making sure they are happy is essential. The key is spending a really good amount on the food so that the experience is exceptional." A lot of Secret Food Tours customers book with them again and again in different cities and with different people as they travel.
Content Marketing: Meet Your Audience Where They're At
Another key to effective marketing, according to Lauren Shannon, owner and GM of Arigato Travel, is meeting your audience where they are at.
"Content marketing is nothing but new trends," she shares. "Do try to keep in touch with what's coming and what's new, but then balance that against what you're targeting with your market."
If you're targeting travelers of different generations, Shannon suggests, you should consider how those travelers discover and book experiences differently. "If you're targeting a younger market, then you need to be where they are on whatever is the newest thing… If you're dealing with more mature travelers, those folks are doing a lot more online travel planning."
With travelers of all generations using maps a lot more to decide where they're going and what's near there, Shannon advises operators to make sure their Google My Business profile is up to date with photos and user generated content. (Learn more about marketing with Google Maps and Google Things to do.)
When her audience couldn't visit wineries in person during the Covid-19 pandemic, Ventrice met her audience where they were at — online — and was featured on a Meta video for using Facebook Live to attract new customers in the midst of the pandemic.
Renee Ventrice is featured in a pandemic-era Meta spotlight as a business using Facebook Live to "increase awareness and acquire new customers – even while closed."
Although all eyes seem to be on digital marketing these days, and while Secret Food Tours as well does their share of advertising on Facebook and Instagram, Mernick-Levene reminds us not to overlook more traditional offline methods of meeting people where they're at. "Another really good method that is often overlooked is to flyer and try to put your flyers in hotels," he shares. "It's a great way to get some last-minute bookings."
Relationship-Based Marketing: Collaboration and Reciprocation
For Ventrice, the best marketing is not bought, but earned through relationship building and collaboration with the tourism community: what she calls "relationship-based marketing."
When starting Cork & Keg Tours, Ventrice explains, she visited all the local wineries, "found out what they hated about winery tours," and made sure they did the opposite. In her case, the opposite meant cultivating mutually beneficial relationships with the wineries and working with her suppliers to create a differentiated experience that benefit everyone — wineries, accommodation providers, other local businesses, and of course the customers themselves.
Now, Ventrice benefits from this foundation of relationships in her marketing. "I tell all the wineries what we want, I tell the breweries what we want, and they tell other people," she explains. "You find us all over our local area… you'll see it on so many more pages than just my own, because I do the same thing for others, and so they just reciprocate." She will even refer people to other wine tour companies in the area if she feels they are a better fit, and those companies will in turn refer people to her.
The approach has earned her a nomination for USA Today's list of 10 Best Wine Tour Companies four years in a row, as well as a segment on the popular wine show V is for Vino.
The Future of Culinary Tourism
The rising demand for culinary experiences is supported by consumer research. Culinary experiences were found to be one of the top tour types in Arival's 2023 Experiences Traveler report, with one in four travelers taking a culinary tour or experience over the past year. The Global Culinary Tourism Market size was worth $1.1 billion in 2021 and is anticipated to have the value of $1.8 trillion by 2027: a projected increase of over 576% in just six years.
"We see demand continuing to grow in the future in this niche and in drinks/beer tours," shares Mernick-Levene, who has tours in Europe, Asia, Australia, North and South America.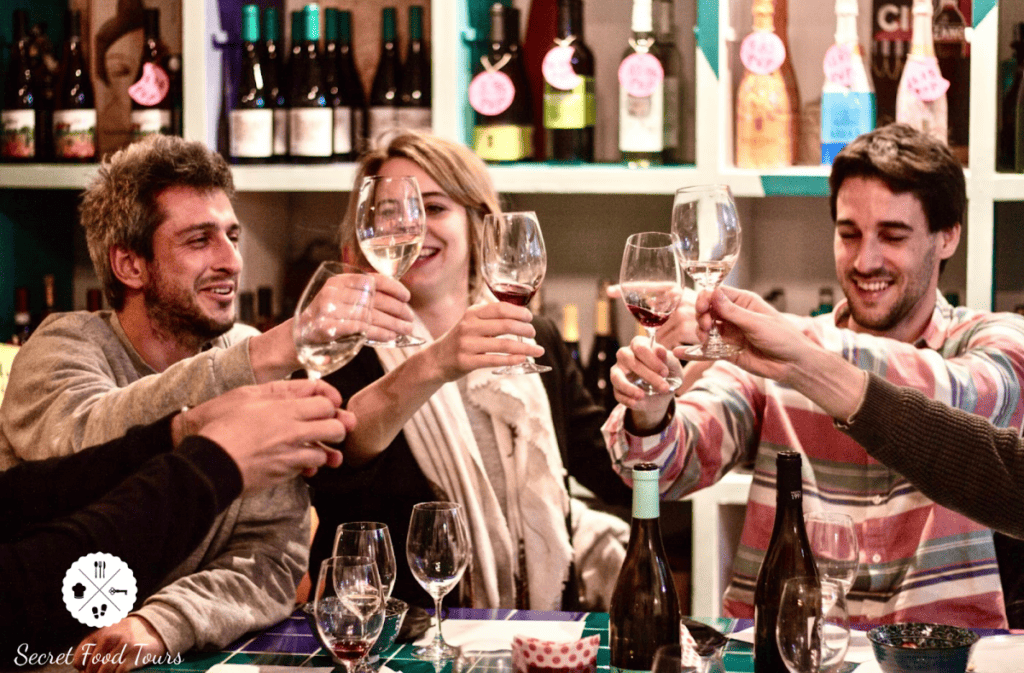 Additionally, since the pandemic, there has been increased interest in daytime culinary experiences, whereas pre-pandemic travelers were primarily interested in evening food tours that doubled as dinner, observes Shannon of her company's Japan-based tours.
Emerging wine regions, as well as craft beer and distillery tours, are where Ventrice sees growth in the future, particularly for the North American market. "Almost every state in America is trying to develop some sort of a wine or even craft a brewery foothold," she shares.
"There's tons of opportunity, the biggest challenge if you're looking for a wine region, it's just making sure you develop those relationships, so that people understand what it is that you bring to the table," says Ventrice.
(Alternately, any enterprising would-be wine tour operators out there could purchase her business, Ventrice offers — it's currently on the market as she moves into her next career stage as a relationship-based marketing coach.)
Culinary Experiences Forum at Arival 360 | Orlando
Connect with Ventrice, Shannon and Mernick-Levene at Arival 360 | Orlando. Ventrice and Shannon will co-host the Culinary Experiences Forum alongside Midgi Moore of Juneau Food Tours and Kara Ricciardi of Stretchy Pants Food Tours. 
The Culinary Experiences forum is a unique opportunity for operators of food, wine, beer and other culinary tours to get together with peers and go deep on the most important challenges and opportunities in the culinary experiences today.
Also, check out our Culinary Experiences Guide — based on sessions from the 2022 Culinary Experiences Forum in San Diego — for a preview of the types of things discussed, such as key strategies focused on pricing, multi-destinations, CVB/DMO strategy, and more to help start and grow your business.
Become an Insider Pro Access member today and get access to the full library of Arival research, plus many other benefits such as free consulting sessions, special discounts and 20% off in-person events, starting from $179 per year.
GET ON THE LIST!
Sign up to receive insights tailored for the in-destination industry as well as updates on Arival.
Sign Up

Header photo credit: Alisha Nicole – BCP Detroit / Provided by Cork & Keg Tours