With online travel agencies (OTAs) becoming the fastest growing sales channel for tours, activities and attractions, OTA partnerships can be a valuable source of bookings and revenue for experience operators.
However, it's no secret that many operators find the OTA relationship a challenging one. The OTA sessions are consistently among the highest-attended at Arival events, and often among the most heated as well.
We've already discussed one of the most common concerns with OTAs — that of commission rates and profit margins — in how to set your net rates. We've also addressed a common question operators have in our latest article on how to optimize your listings on OTAs.
To make the most of your OTA partnerships, though, there are a few more key steps you can take to ensure OTAs are working for you (rather than the other way around) and driving more bookings for your business.
Know your customer
Getting to know your customers is crucial for any business. Understanding your customers' needs, preferences and behaviors can help you tailor your products and services to meet their specific requirements. This can lead to increased customer satisfaction, loyalty and — ultimately — increased revenue.
This is especially true when working with OTAs. This ensures that you contract with the right OTAs who's audience and customer aligns with yours. Which in turn, means that you have a higher chance of conversion.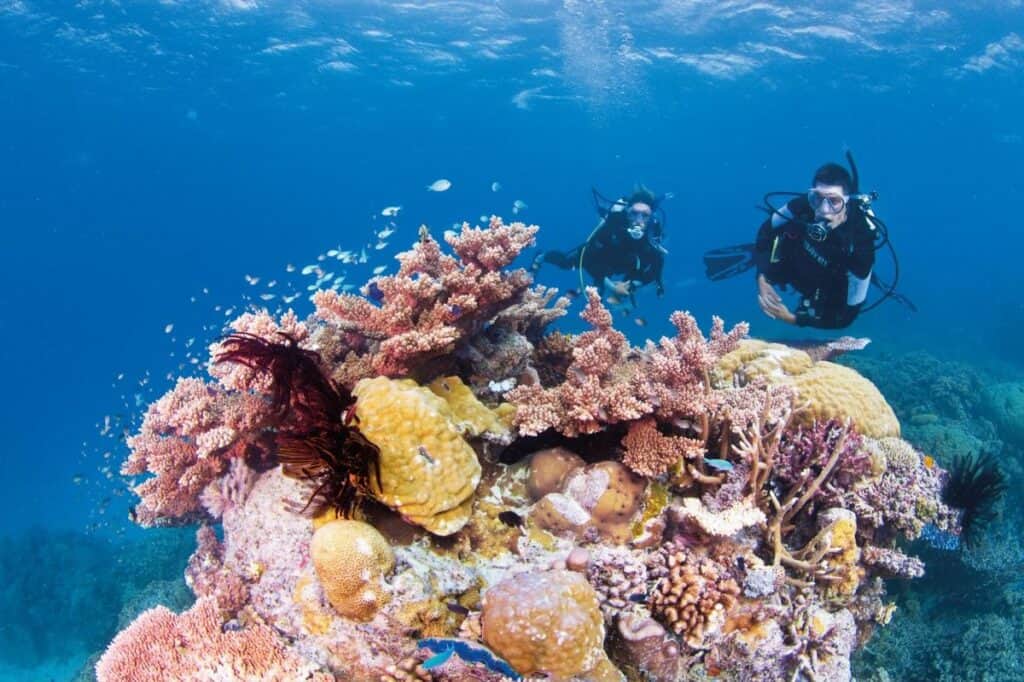 If you are unsure of who your target customer is, here are some simple steps you can take:
1. Market research:
This involves collecting and analyzing data on your target audience, such as their demographics, buying habits, and preferences. You can conduct surveys of past customers to help gather this information, and look to Arival research on traveler trends, booking patterns and changing preferences.
2. Ask your current customers:
This can include collecting feedback through customer surveys, social media, and other forms of communication.
3. Check your analytics from your digital channels:
Your website and social media platforms provide insights into how people are interacting with your website and brand. You can set up Google Analytics on the back of your website for free and gather data from there.
4. Review your booking system analytics:
Most booking systems include reports covering demographics, booking lead times and booking sources. Learn more about booking systems here.
Know where the OTA sits within the consumer journey
Many OTAs sit in multiple stages within the consumer journey. There are many opportunities to sell to your ideal customer, and depending on their booking preferences and lead times, will help you determine how to best work with your chosen OTA. Here are some examples:
1. Strategies for customers who book well in advance of departure
For example, a multi-day tour company may discover that their ideal customers, whether domestic or international, prefer to book their entire itinerary well in advance of their departure.
In this case, the OTA would focus on marketing the product in the customers' source market, emphasizing the brand and meeting the customers' needs during the dream phase of their consumer journey. The OTA would then nurture these potential customers through the booking process to convert them.
In this example, the OTA would be open to using your brand name in paid search campaigns. This is when you can tap into the large marketing budgets of OTAs and leverage from their brand reach.
2. Strategies for customers who book one to two days before
Here's another example: a walking tour company finds that their ideal customers usually book one to two days prior to the tour — both domestic and international visitors. Through customer research, they discover that their domestic customers prefer booking directly online. While they do receive some direct bookings from international visitors, they recognize the potential for growth by leveraging specific OTA channels.
To tap into the international market, they contract these OTAs and ensure they run "in-destination" campaigns targeting international visitors. Moreover, they make sure to protect their direct domestic business by implementing a "no bidding on our business name" policy. Instead, they encourage the OTAs to bid on non-branded terms that align with traveler needs and effectively showcase the unique benefits of their tour product.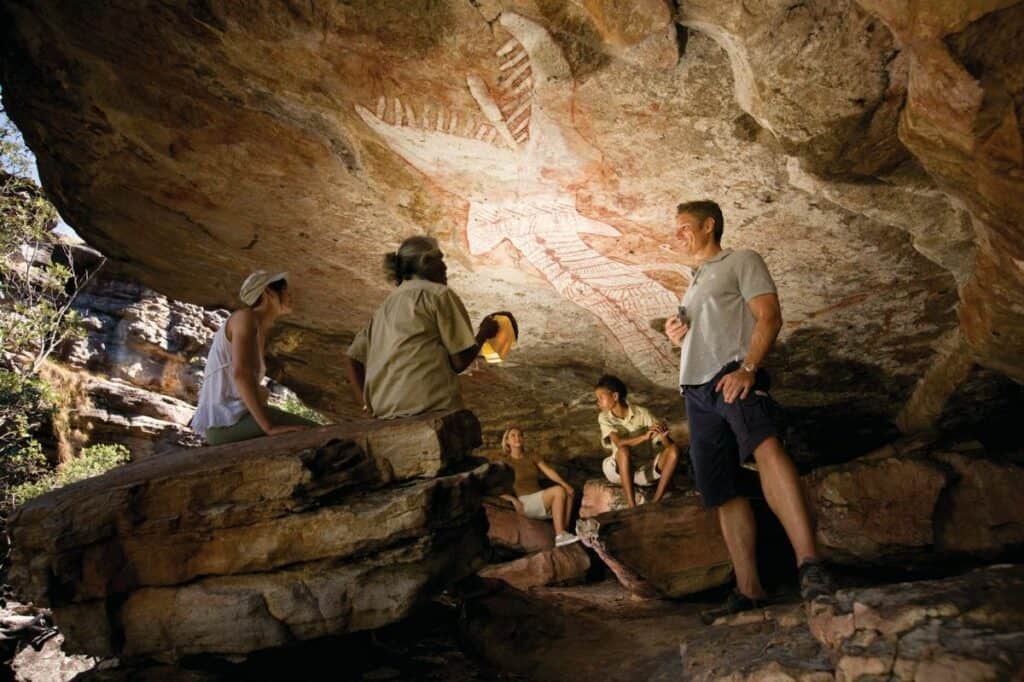 Finally, the consumer embarks on the trip, followed by the post-trip phase. Many OTAs encourage customers to reflect on their experience and share feedback. This allows for a customer feedback loop, helping you gain insights into your tours performance and formulating another data source for your ongoing customer research.
In addition to this, OTAs can provide data and analytics. Many OTAs offer insights into customer behavior and booking patterns, which you can use to ensure your customer research is up-to-date, optimize your pricing and marketing strategies. Many OTAs will send this information to you regularly. If they don't, ask.
Know how the OTA distributes product
When you think of an OTA, you probably think about their consumer-facing site or app. However, many OTAs extend their distribution far beyond these platforms. When entering into a contract with an OTA, it's crucial to inquire about the other channels they serve. You might be surprised to discover that many OTAs distribute products to various entities, such as:
Other OTAs: For example, Viator and GetYourGuide provide products to Expedia.
Traditional trade: Some OTAs offer travel agent programs and supply products to Destination Management Companies (DMCs) and wholesalers.
Affiliate programs: Non-traditional tourism products such as retail chains, associations, influencers, bloggers and so on. A recent example is the Expedia agreement with Walmart.
Airlines and Hotels: This is becoming increasingly common as airlines and hotels seek to add experiences to their own offerings.
Being aware of this expanded reach presents increased opportunities to showcase your product to your ideal customers. During meetings with the OTA, you can inquire about the steps needed to ensure your product appears on these various channels.
Additionally, you can explore potential campaign opportunities in which you can participate. If they are distributing through traditional trade, you can discuss which of these businesses you could potentially visit and train their staff in selling your product.
Build a meaningful relationship with your OTA
Building a meaningful relationship with your online travel agency (OTA) can lead to a more successful and profitable partnership. The great thing about the tourism industry is that it is filled with travel-passionate people. In addition to being honest and genuine, there are a few ways to help nurture this relationship, and in turn, help you get more bookings.
1. Communication is key
Regularly communicate with your OTA representative to discuss any concerns or questions you may have. Share your goals and expectations with them and listen to their feedback.
2. Provide accurate information
Ensure that the content on your OTA profile is up-to-date and accurate. This includes any relevant information about your experience, rates, inclusions, and availability. If there are any changes to the product, update them in a timely manner. If you have a deal on offer, be sure to offer it to them also. Remember, in these instances you can provide a different percentage level to protect profitability.
3. Participate in campaigns
Remember you can value add. If you want to offer an exclusive discount, you can protect the rate from exposure by having it included in a package or bundle. This way, any other distributors will not be able to ask for a price match, therefore keeping the rate exclusive.
4. Meet often
Try to meet with them at least twice a year (Arival events are a great opportunity for this!). Discuss performance metrics and identify areas for improvement. By working collaboratively with your OTA partner, you can maximize the benefits of the partnership and drive more bookings to your business.
5. Offer fam* rates for key OTA staff
Either offer these as "comps" (complimentary) or FOC (free of charge), or at "industry" or "fam" rates (usually 50-60% discount). Fams both train them how to sell your product, understand your brand and key messaging and also help build more advocates about your business within the OTA.
*"Fam" or "famil" is industry shorthand for familiarization trips, which are free, "comped" or deeply discounted trips offered to travel industry professionals to educate them about a product or destination.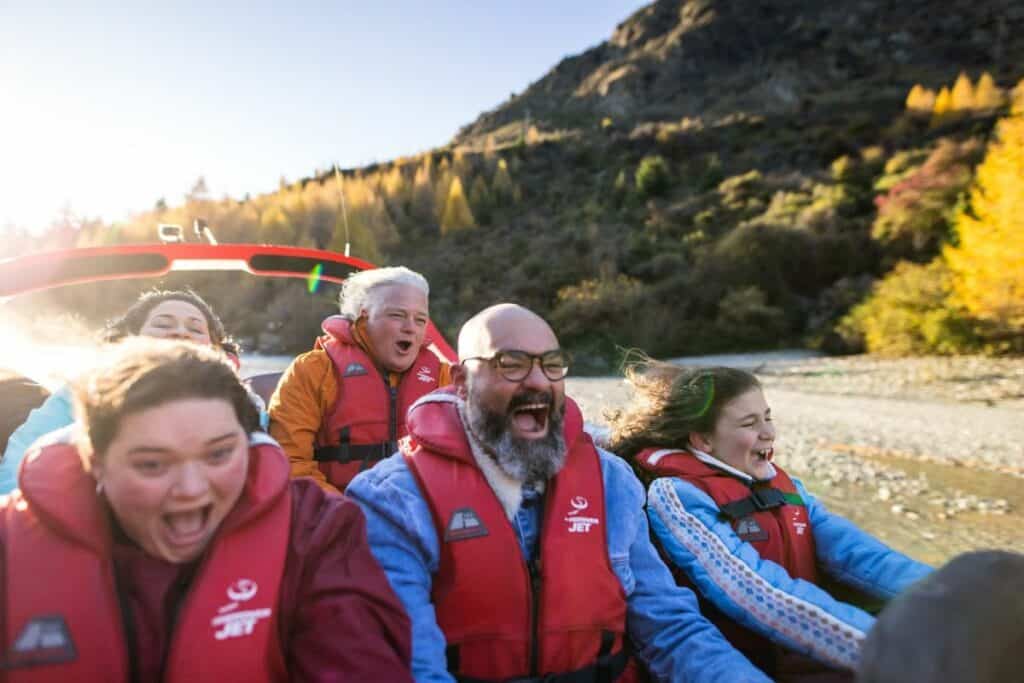 Forming a successful OTA partnership requires a strategic approach and a deep understanding of your target customers. By knowing your customers' preferences and behaviors, you can align your products and services with their needs which increases your chances of conversion.
Identifying where the OTA sits within your ideal customer's consumer journey enables you to tailor your strategies accordingly and leverage their brand reach for wider exposure.
Furthermore, it is essential to familiarize yourself with the OTA's distribution network beyond their consumer site or app. By exploring the various channels they serve, you can capitalize on expanded opportunities to reach your ideal customers.
The end result? A flourishing tour business with a strong bottom line, attracting precisely the right people to join your tours, and fostering an excellent working relationship with your chosen OTAs. By following these steps and nurturing your OTA partnerships, you can not only boost your bookings and revenue but also establish a long-lasting and successful partnership.
Learn More About Working With OTAs at Arival
Explore distribution strategies further with our recent articles on how to set your net rates, strengthening your business with a diverse sales mix, and how to optimize your listings on OTAs. Insider Pro Access members can also watch the latest OTA Town Hall from Arival Activate | Bangkok on-demand here.
Even better, join us at the upcoming Arival 360 | Orlando this October to dig deeper into working with OTAs and other distribution channels, and connect in-person with representatives from OTAs like Viator, TUI, Headout, Groupon, Expedia and more. We hope to see you there!
Become an Insider Pro Access member today and get access to the full library of Arival research, plus many other benefits such as free consulting sessions, special discounts and 20% off in-person events, starting from $179 per year.
GET ON THE LIST!
Sign up to receive insights tailored for the in-destination industry as well as updates on Arival.
Sign Up