PARTNER POST | SPONSORED by LIVN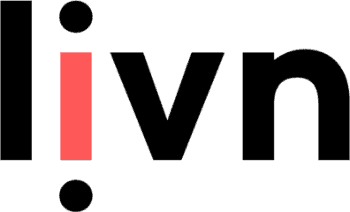 Is Google "Things to do" just another thing you have to do?
If you're content with allowing Online Travel Agencies (OTAs) to take care of online bookings on your behalf—and let the 15-30% or more commission go to them instead of you—then don't worry about it.
If you would rather prefer as many of those online bookings to come directly to your website as possible, read on. For operators of tours and activities, experiences and attractions, Google Things to do (GTTD) could help drive more direct traffic.
"For the first time there's this level playing field," explains Steve Martinez, Founder and CCO of LIVN, a travel technology company that has been an official partner with Google since the program's inception in July 2021. "Since GTTD launched in Google Maps… we've seen a 200% increase in the amount of traffic that our attractions are getting."
In this article, Martinez shares some of his expertise by walking us through what GTTD is, breaking down how it works for attractions and experiences, and explaining the various ways operators can get connected and begin selling their products directly through Google.
What is Google Things to do?
Google "Things to do" (GTTD) is the newest segment of Google Travel, which also includes Google Flights and Google Hotels. GTTD is essentially Google's search portal directly into the in-destination experiences industry.
GTTD is built around searches for points of interest, or POIs: Times Square, the Eiffel Tower, the Burj Khalifa, to name a few. As Martinez explains, Google knows visitor attractions and POIs drive substantial search traffic for travel experiences.
GTTD started out in July 2021 as a pilot with attraction tickets, then launched fully for experiences at the end of March 2022. In August it launched into Google Maps, which means travelers who are finding their way around through Google Maps can now access ticket and tour offerings through the Google Maps app.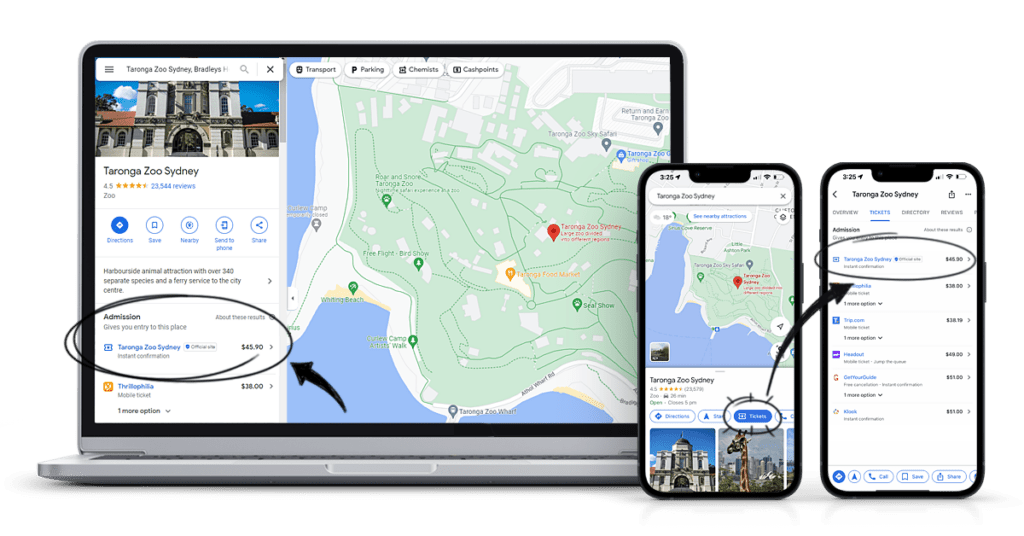 Within GTTD, there are two modules: The attractions module for attractions located in the Google business listings of POIs — such as the Taronga Zoo Sydney listings pictured above — and the experiences module for tours and activities that include those POIs as part of the tour. These are broken down into more detail below.
How Does GTTD Work For Attractions?
The Attractions module of GTTD makes tickets for location-based attractions accessible to users directly under the POI listings via the "tickets" button. Selecting this button shows users an aggregated list of ticket options, providers and prices.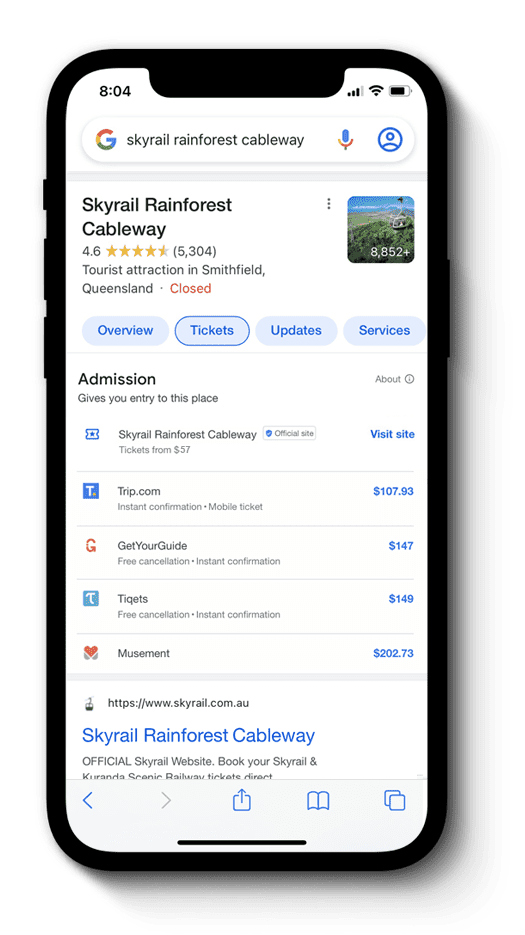 With Google's latest update, attraction operators can now directly edit ticket prices on their Google Things to do listings through their Business Profile. With this update, attractions operators will now be able to use an editor tool to directly edit links, prices, product names and a few additional fields, through their Business Profile.
While the Business Profile option doesn't cost anything, LIVN points out that it has limited functionality as it won't allow operators to add multiple ticket options.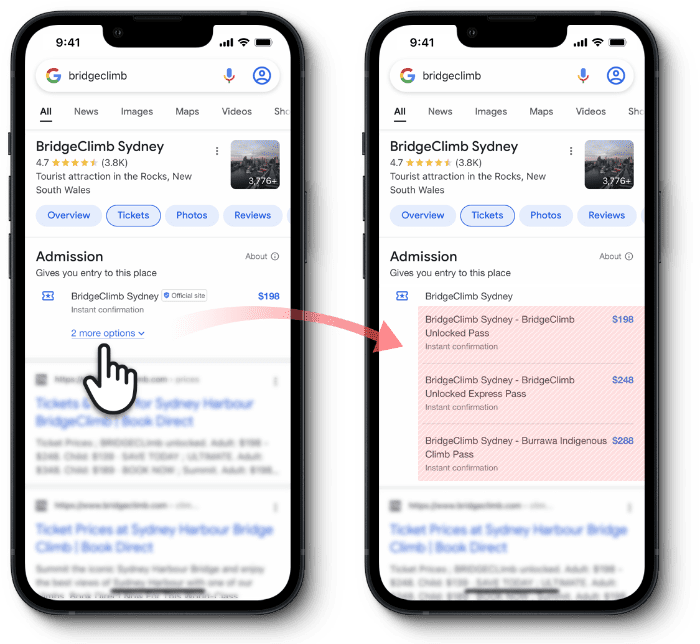 Therefore, there are still many benefits to working through a connectivity partner, notes Martinez. These include:
Access to more advanced diagnostics and reporting functionality;
Publishing multiple ticket options;
Assistance with troubleshooting;
No need to manually update ticketing information—particularly important for operators who work through multiple channels beyond Google;
Ability to place ads within GTTD listings, which requires feed integration through a Google-approved connectivity provider.
Martinez adds, "Your connectivity partner can assist you with your organic listing on GTTD and connect it with your current Google ads platform or an advertising agency that can take care of paid ads for you. Additionally, the ability to add multiple ticket options is key as these receive more traffic than just a single ticket listing. A connectivity partner also provides dedicated customer support."
How Does GTTD Work For Experiences (Tours and Activities)?
The Experiences module of GTTD lists tours or activities that include the point of interest the user has searched, underneath the ticket listings. So if your tour or activity includes one or more POIs—whether ticketed attractions such as museums or free landmarks such as beaches—users can click on your product for more information and a link to your site.
The biggest opportunity for tour and activity operators here, notes Martinez, is "to start attributing their tours to these points of interest." If a tour or activity includes multiple POIs, that same tour can benefit from increased exposure through being listed in the experience module under each of those POIs.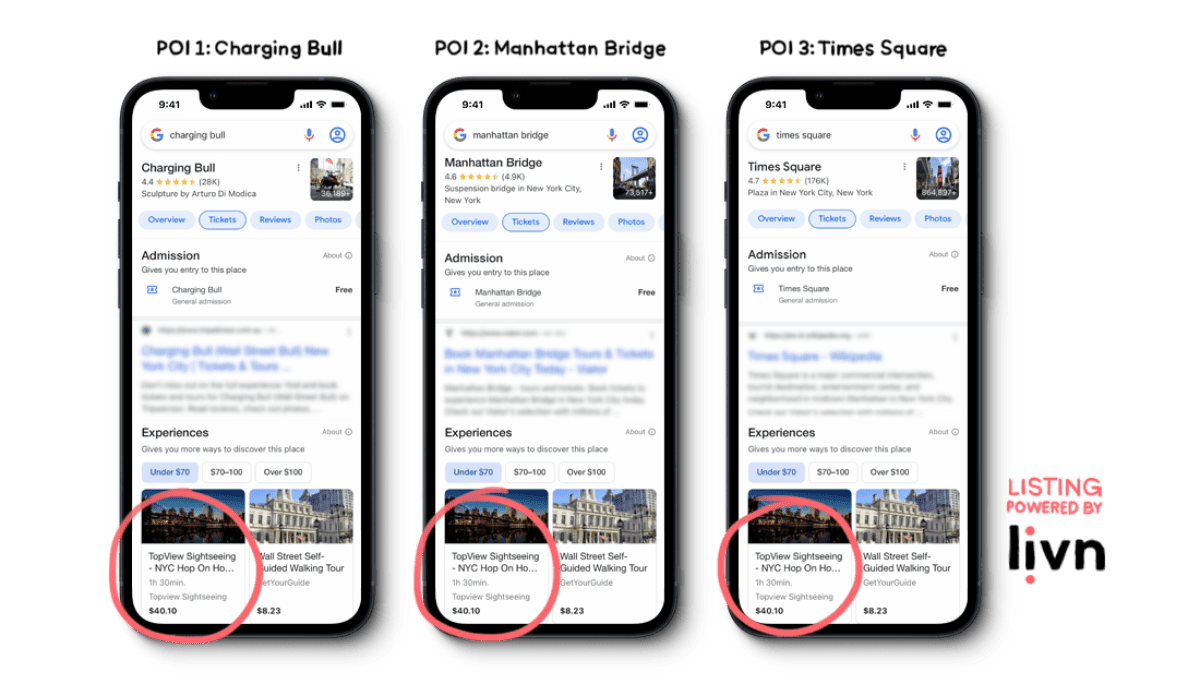 Google does have a few rules for tours and activities to be linked to POIs. For ticketed attractions, the tour or activity must include the admission in order to be listed along with it. For free attractions, the tour or activity must physically visit the POI and include a "meaningful experience"; for example, a walking tour that spends time at the POI would count, whereas a bus tour that simply drives past it would not.
Visibility across Google's platform for tour and activity operators will continue to expand beyond just points of interest search. As Martinez explains, GTTD connectivity partners can also send tour and activity operators' data to a new "operator module" that is currently in pilot – where the "Prices" button is activated. This development will allow users to be able to find Tour and Activity operators when they search 'categorically' e.g Bike Tours in Amsterdam.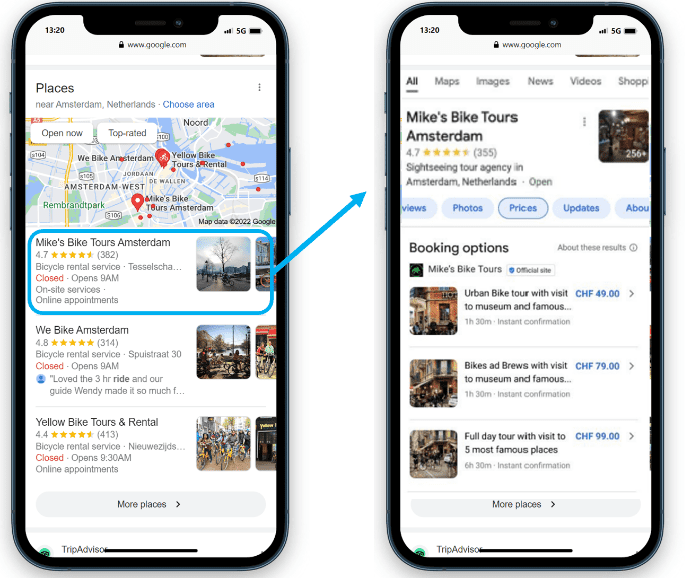 Martinez adds "When choosing a connectivity partner, it's important for tour and activities operators to choose a company that is fully integrated and can enable all the exposure opportunities within GTTD, including, organic search placement, points of interest, business listing and advertising."
How Do I Do GTTD? How Do I Get Connected?
While Google continues to roll out the new self-service functionality, Martinez recommends attractions, tour and activity operators take control of their listings, get connected and take advantage of GTTD by working with a connectivity partner.
Google works with three main categories of partners:
OTAs, such as Viator or GetYourGuide:
"Operators might already be participating in GTTD via OTAs and they might not even know it," notes Martinez. "The cost of participating in that is the commission."
Booking and reservation systems:
Many tour and activity operators may already be working with a reservation system connected to GTTD.
Content and channel managers, such as LIVN:
Whether or not you work with any reservation systems or OTAs, you can connect directly to GTTD with channel managers.
Operators should evaluate their partner options for connecting to GTTD. Especially for the Experiences Module, where tour and activity operators can list their experiences that include POIs, experiences listings with higher quality content — such as photos, reviews and more detailed descriptions — will get greater visibility on GTTD. Operators should make sure that their integration partner for GTTD supports rich content distribution. See Google's list of approved connectivity partners here.
There are several other requirements operators need to meet in order to participate in GTTD as well. These include:
Having a landing page that's dedicated to the individual product details;
Offering a clear booking process with instant confirmation (inquiry forms are not accepted);
Product landing pages that specifically mention the POIs the attraction or tour is being attributed to.
No matter how you decide to connect to GTTD, "the number one thing is get in there," advises Martinez. "Get it done, because at the moment the OTAs are dominating this space because they have the most access to inventory. Tour operators can be getting listed right next to the large OTAs equally. They can then own the customer, get bookings directly, avoid commissions and get paid straight away."
"You get to an airport/hotel/attraction and you find a massive brochure rack, this is where the traffic is coming from, you need to have your product on the shelf," Martinez concludes. "It's a no-brainer."
Arival Insider Pro Access members can access a free 30-minute consultation seminar with LIVN on GTTD on 15 November 2022. All attendees of this Arival Consult session can get an exclusive 1:1 20 minute session with LIVN. Learn more here.
GET ON THE LIST!
Sign up to receive insights tailored for the in-destination industry as well as updates on Arival.
Sign Up
Become a Pro Access member to save 20% on Arival in-person events and gain access to 600+ articles, 350+ on-demand videos, 45+ research reports, guides and more, starting at just $179/year.