How do you get visitors on your website to click that all-important "book now" button?
"A lot of tour businesses, operators don't have a background in sales," explains Tonner, himself a former tour leader and founder of the Be A Better Guide project, which he managed before shifting his focus to helping tour businesses grow with Guest Focus. "We have people skills and public speaking skills but are not necessarily sales people." 
As a result, a lot of tour operators have blind spots that are "killing conversions" when it comes to one of the most important sales tools: the tour description page. Here are Tonner's biggest offenders, and what to do instead to drive more bookings.
Mistake #1: Try to be everything to everybody
Writing descriptions that will appeal to as many people as possible might seem like good business sense, but it may actually be hurting you. "Tour descriptions are effective at driving sales when they are aimed at a specific target guest," explains Tonner.
Arizona Party Bike is a great example. Instead of having just one generic tour description page for each of their bike tours, they now have tour description pages for very specific guests types, from bachelorette parties to divorce parties to corporate team events. Now, if you Google "divorce party Arizona," Arizona Party Bike shows up in the top five links.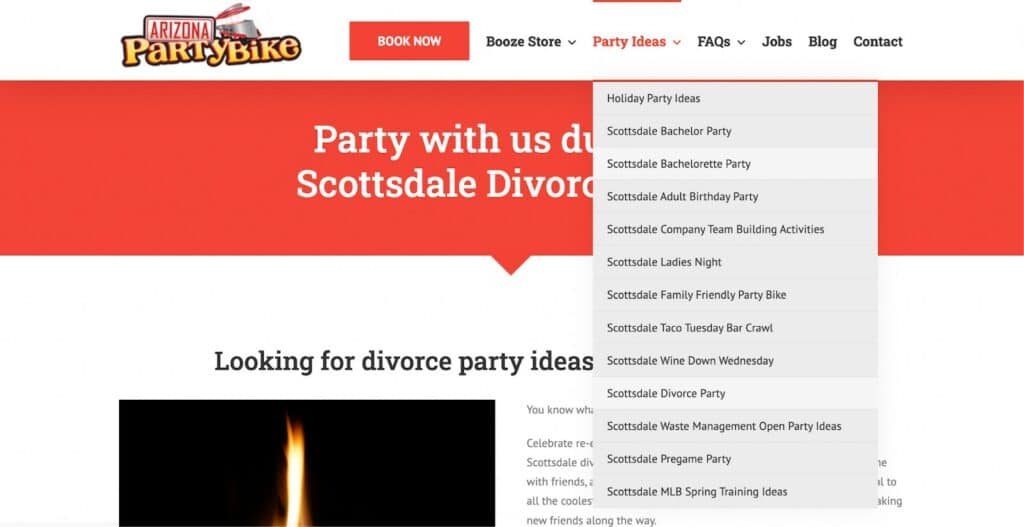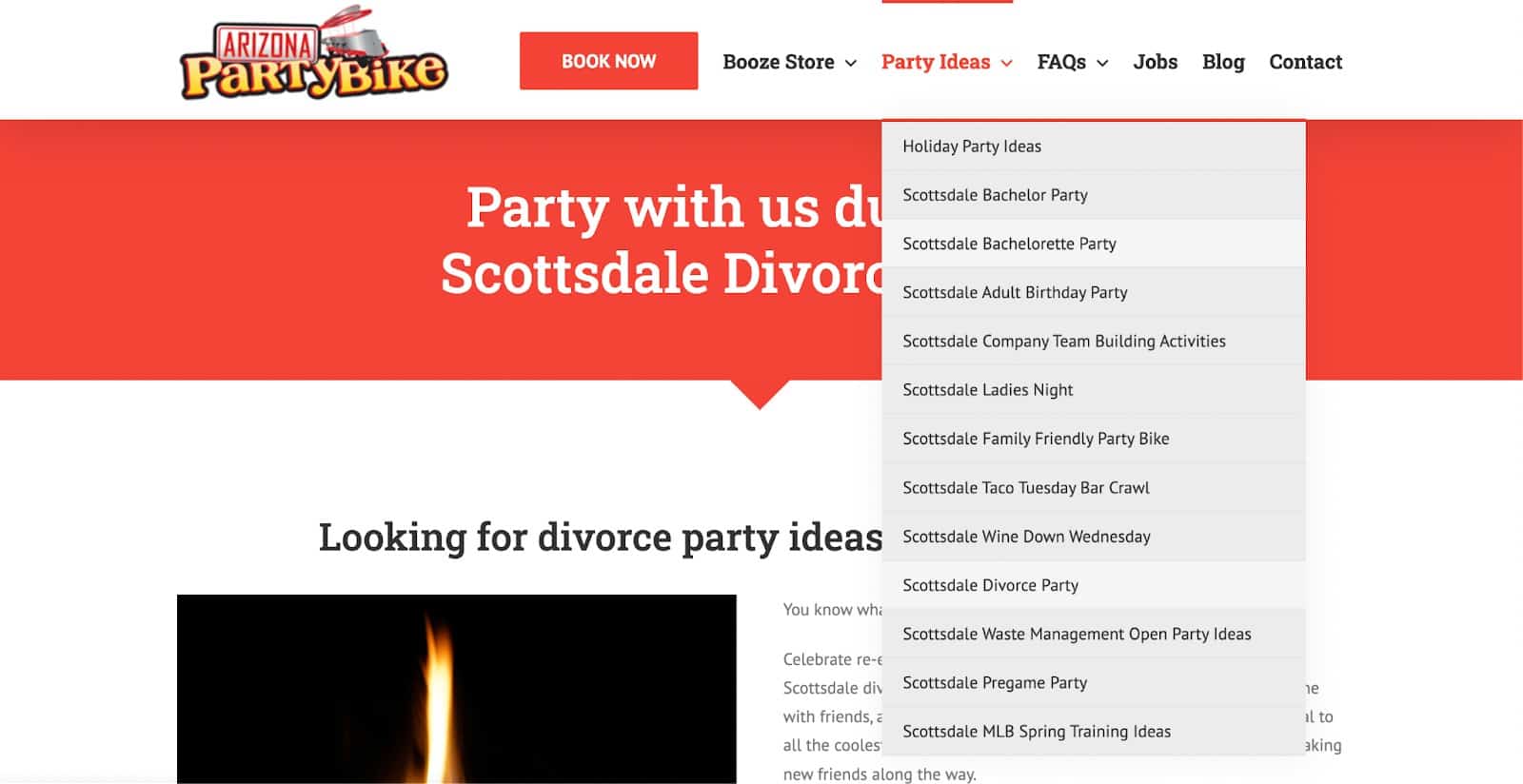 Arizona Party Bike offers landing pages for an assortment of niche guest types
Mistake #2: Use beautiful photos of scenery and landscapes
While an awe-inspiring photo of a snow-capped mountain, beach sunset or beautiful waterfall may seem like the ideal image to draw in starry-eyed customers, in actuality these types of images miss the mark. "Fifty percent of images should be of smiling guests, smiling guides" advises Tonner. Photos featuring people allow your potential guests to visualize themselves already on your tour.
Case in point: the two screenshots below are from the same tour, before and after optimizing the tour description page. The first page header shows a waterfall that might be seen on the tour, while the new page header shows what the guest experience will actually be like on the tour.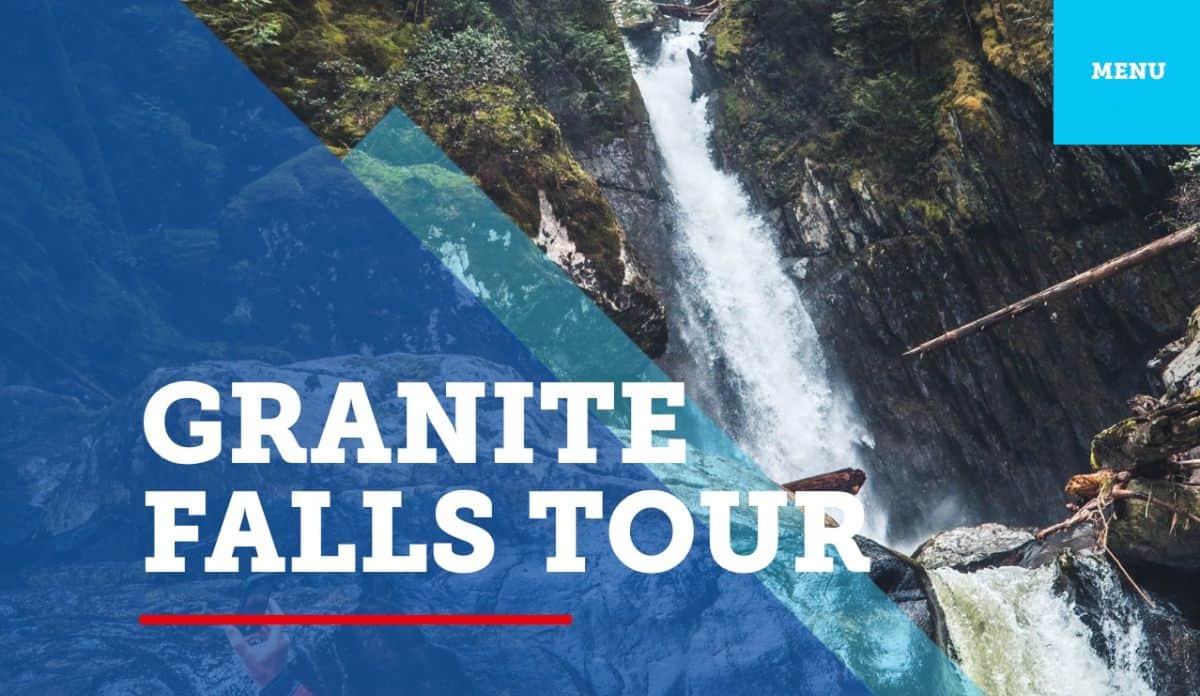 Same tour, different feature images, before and after optimizing
Mistake #3: Avoid talking about what frustrates your potential guests
Rather than avoiding the things that might keep customers away, Tonner recommends calling these things out, and using them to your advantage.
An FAQ (frequently asked questions) section on your tour description page is an ideal space to do this. What are the "pain points" for the tour, what is keeping people from booking? "Use your FAQ in really laser-focused ways, to overcome objections" advises Tonner.
For example, are customers concerned about the risk associated with booking the tour in advance? Rather than "burying your cancellation policy in fine print," Tonner recommends making it explicit, as a clear refund policy "sends that really fantastic message that these people are willing to back up their tours."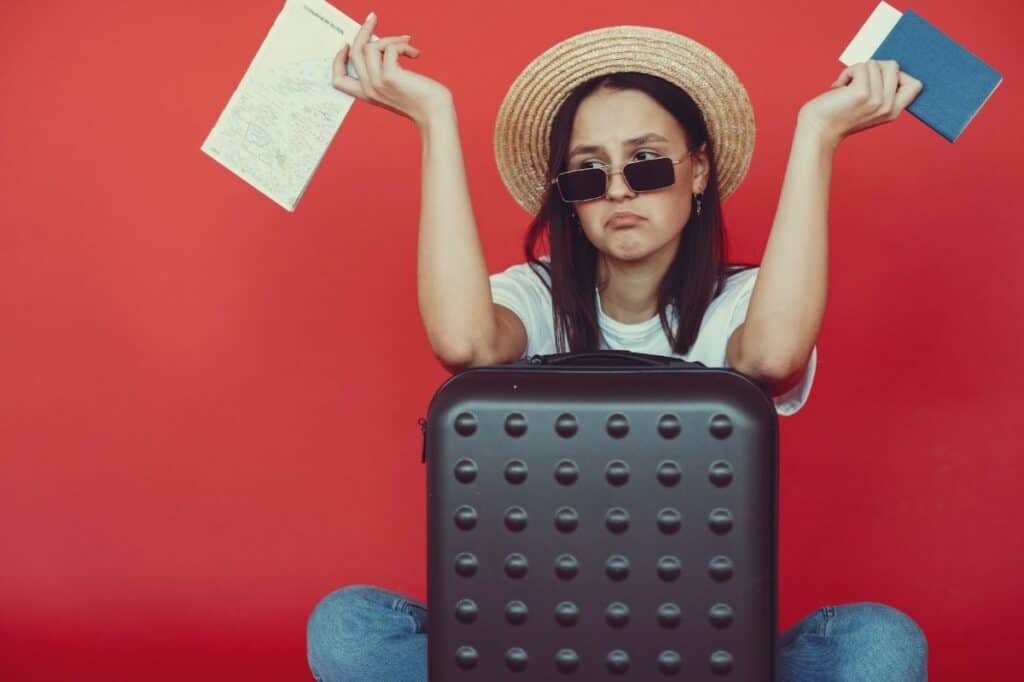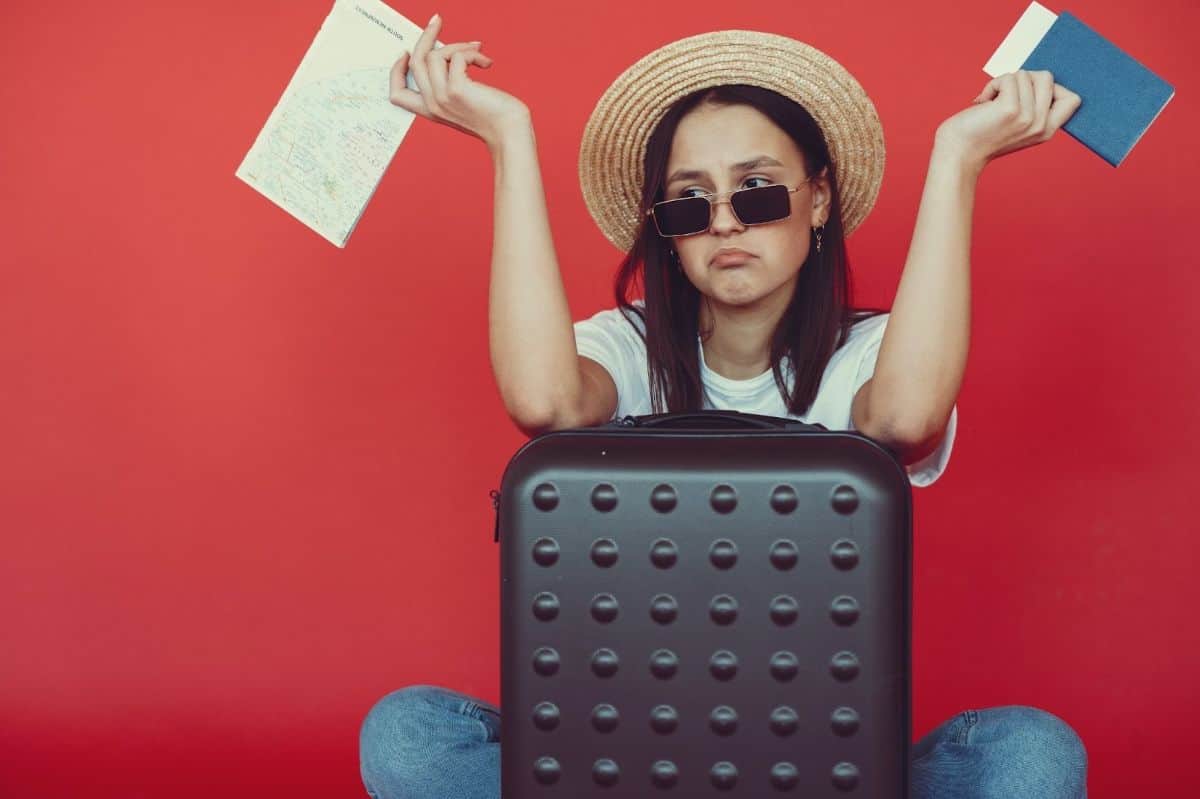 Travelers want to know you're willing to back up your tours if something goes wrong. Photo by Gustavo Fring / Pexels
Mistake #4: Link out to reviews!
You've already done the hard work to get them onto your page. Why would you send them away? "Do NOT have any outbound links from your tour description page," Tonner says emphatically.
While it is essential to provide those credibility indicators, don't send customers away to find that social proof. They will likely end up on a booking site where they can just as easily book your tour, unknowingly leaving part of their money with said booking site as commission. Instead, Tonner advises putting those testimonials on each individual tour page: "100% call out the fact that you've got 5 star reviews on TripAdvisor etc, but do not link out!"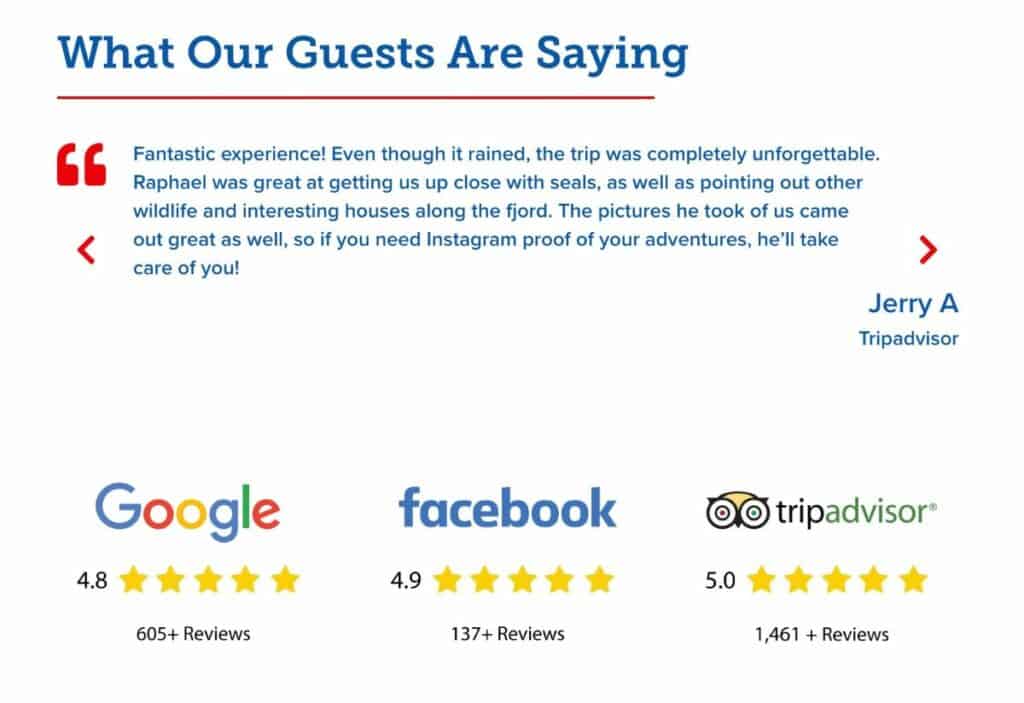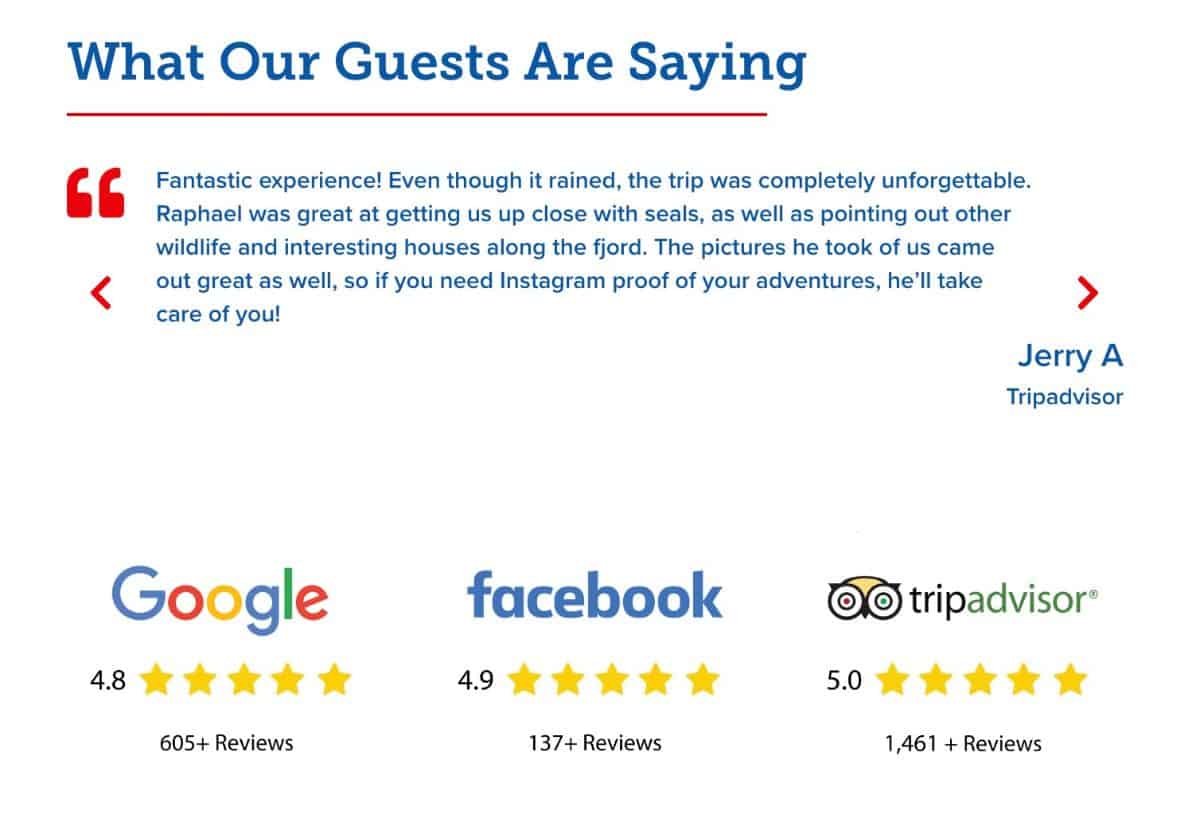 These reviews on the Granite Falls Tour description page provide "social proof" without linking out to the sites mentioned
Join us at Arival 360 | Las Vegas in October where Kelsey Tonner will lead a workshop on tour descriptions and tour pages that convert and be available for one-on-one sessions with attendees to give feedback on specific tour pages.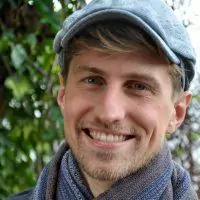 GET ON THE LIST!
Sign up to receive insights tailored for the in-destination industry as well as updates on Arival.
Sign Up
Become a Pro Access member to save 20% on Arival in-person events and gain access to 600+ articles, 350+ on-demand videos, 45+ research reports, guides and more, starting at just $179/year.