Dubai is full of huge attractions aimed at international travelers. However, tourists in the city tend not to interact with Emiratis, and most will learn very little about how people live. So how do you create an experience that straddles both?
"I believed the local experiences — that authentic experience — were missing," Khadija Behzad says. "We get a lot of tourists every year in Dubai, millions. 99.9% come and they go to the different tourist attractions and they leave without getting the chance to meet local people."
In 2019, Dubai had 16.73 million tourists staying for an average of 3.4 nights, according to VisitDubai. By 2020, the first year of the pandemic, that had dropped to 5.51 million visitors, who stayed for longer — 4.2 nights.
If Google search trends are anything to go for, then most visitors want to visit the Burj Khalifa, stay in the Burj Al Arab, and shop in the Dubai Mall. However, As Dubai becomes more of a destination in its own right, rather than a stopover, a market for authentic experiences is developing that presents Emiratis' 4,000-year-old history.
Behzad is the founder and CEO of Meet The Locals, which aims to show travelers the culture of Dubai. Offering private and group tours of the city, Behzad shows off the food, music, smells and poetry of the Emirate.
"We Created a Bridge so They Would get the Chance to Talk to Us"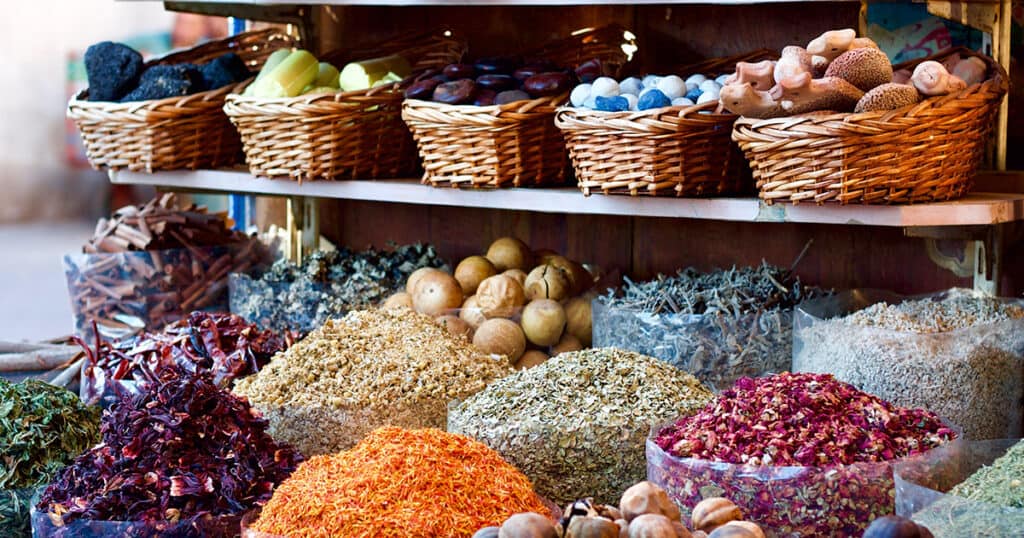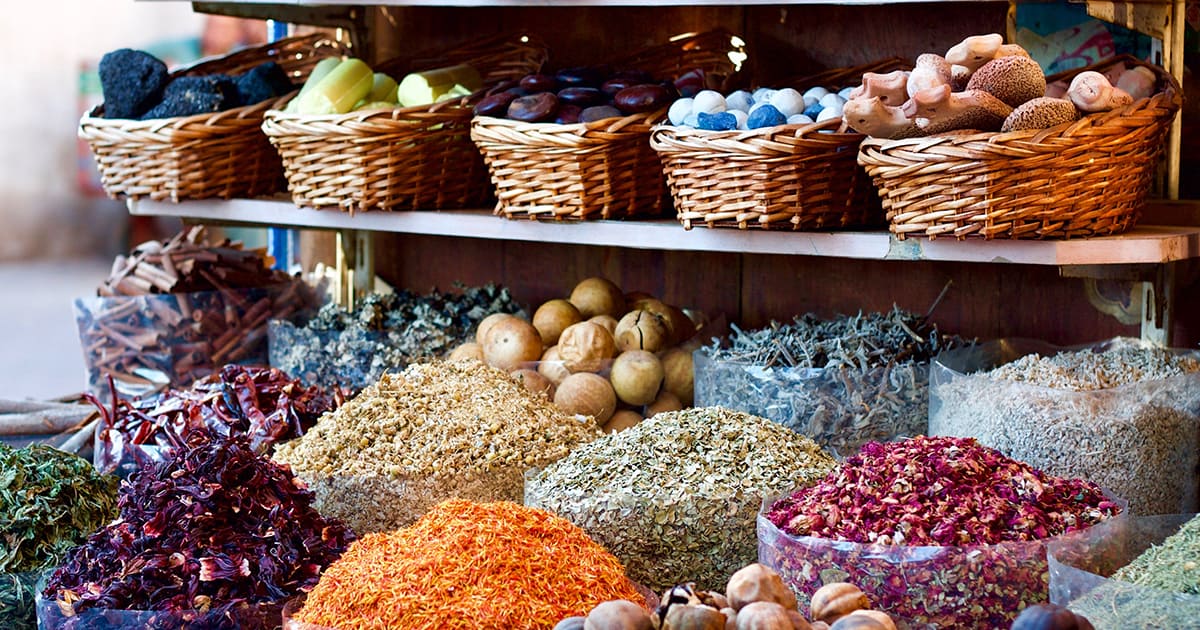 "Even for the expats who are living here, many of them are born here and consider it their country, unfortunately, they are not that aware of the culture," Behzad says. "They get confused between Emirati food, Lebanese food and other Arabic food.
"We are targeting both the residents and the tourists. We wanted to create a bridge so they will get the chance to meet us, talk with us.
"I always say you have to interact in order to know the truth. The media are delivering the wrong messages about Arabs, the wrong messages about Muslim people. There are a lot of misconceptions about us."
However, Emiratis are known for keeping to themselves. Behzad says that if a tourist were to approach her in a mall she would feel uncomfortable. She wouldn't know what their intentions were.
To get around this, she decided to create a safe space for travelers and locals to meet over an Emirati dinner. "We created this in order to have a safe communication, safe environment to interact with different cultures," she says.
It became a weekly event, Behzad started charging, and people came back with their friends and families. Breakfast and lunch were added, as were themed events, such as learning about Arabic coffee etiquette and traditional dress. Soon, Behzad took her tour guide license and began delivering tours.
The First Emirati Woman to Hold a Safari Guide License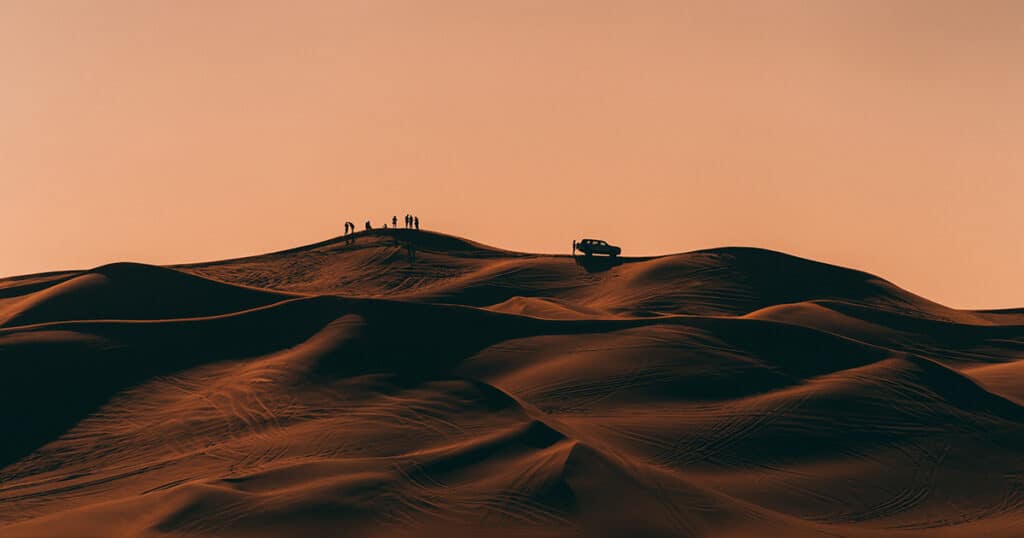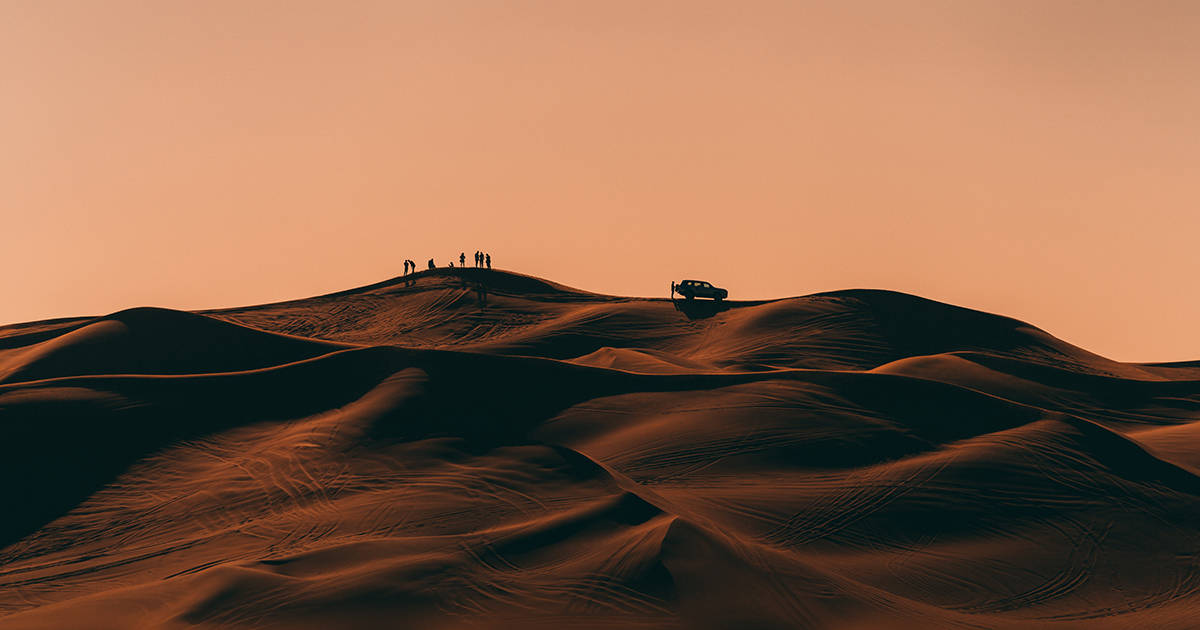 Behzad's CV is full of tourism. After teaching innovation and entrepreneurship at university, she delivered tour guide courses for VisitDubai, which she still does. Behzad is also the first Emirati woman to hold the safari tour guide license, allowing her to surf guests through the desert in a SUV. She gained this when working for one of the safari tour companies but hasn't yet led a tour.
Desert safaris, like many of the things to do in Dubai, are not always representative of Emirati culture. Instead of traditional Emirati dance, they may have belly dancing. Behzad says this is fine as entertainment, but wishes guests were told and shown more. One day, she says, she will open her own camp with Emirati guides.
As meet the locals grew into a fully-fledged tour operation, Behzad hired guides and began crafting itineraries that took guests to the sites while learning about national dress, palm trees and how to eat dates.
"Besides the culture, it is nice to try the different experiences we have," she says. "We're not telling them you have to only try our culture and forget about the other attractions. No, it should be a combination.
"We customize the itineraries to include both. During a city tour, they can go to the Burj Khalifa, and in the bus they get rich information about the culture. And rather than taking them to an international buffet to eat, we will take them to a local restaurant so they can try our food."
Dubai has not been hit by the pandemic in the same way as other cities. After August 2020, it opened and was host of Expo 2020, even though this was held across 2021 and '22. Rather than use the messaging of telling people to wait and dream, Dubai's marketing actively encouraged people to visit.
While fewer people came, many still did. Behzad is seeing similar patterns to what the data is telling us about customer preferences — travelers want private tours or small groups.
"Even now, I noticed that more people are more interested in private groups," she says. "Or when they ask about a public group they ask, 'How many people will be there?'
"We noticed that less people were coming. Some people were interested, but they were afraid, especially the people older in age."
Hear Khadija Behzad speak at Arival @ ATM Dubai 2022 on Monday, 9 May 2022. Registration is free for all visitors to ATM
GET ON THE LIST!
Sign up to receive insights tailored for the in-destination industry as well as updates on Arival.
Sign Up