Despite minor easyJet delays we made it to Berlin, eager to get the absolute most from our first experience at Arival | Activate.
With the sessions kicking off with a welcome from Arival co-founder and CEO Douglas Quinby, the stats came hard and fast and we knew we were in the right place to soak up two days of insights, networking and knowledge.
Forecasts for 2022 look to be at 96% of 2019 numbers according to Douglas — with a third of operators across the U.S. and Europe reporting that they're already seeing growth on their pre-Covid revenue.
Johannes Reck, co-founder and CEO at GetYourGuide said that they're seeing astronomical growth — 60% up on pre-Covid numbers so far this year.
Yet with only 15% of the industry using what is considered a modern booking system, and only 41% having fully integrated API solutions, the verdict was unanimous that there is a long way to go in aligning and digitizing the industry. We're certainly flying that flag for the sector too.
There was however talk of a far more positive problem; in a world where we increasingly value experiences over possessions and want to get out and explore both on our doorstep and further afield, demand is far outstripping supply.
Alongside this, travel trends have shifted dramatically and the rise of the staycation is set to stay. Lingering Covid fears, cost-of-living increases, travel costs (and chaos) are all impacting our decisions to stay local and uncover what's closer to home.
So, what did we take away from our first Arival | Activate experience? Read on to find out — but a quick spoiler, we will be back. The speakers and resulting debates, the networking, venue, food, hosts and, of course, happy hour, were all perfectly orchestrated in true swan-like fashion.
Catherine's Show Highlights …
Google Things To Do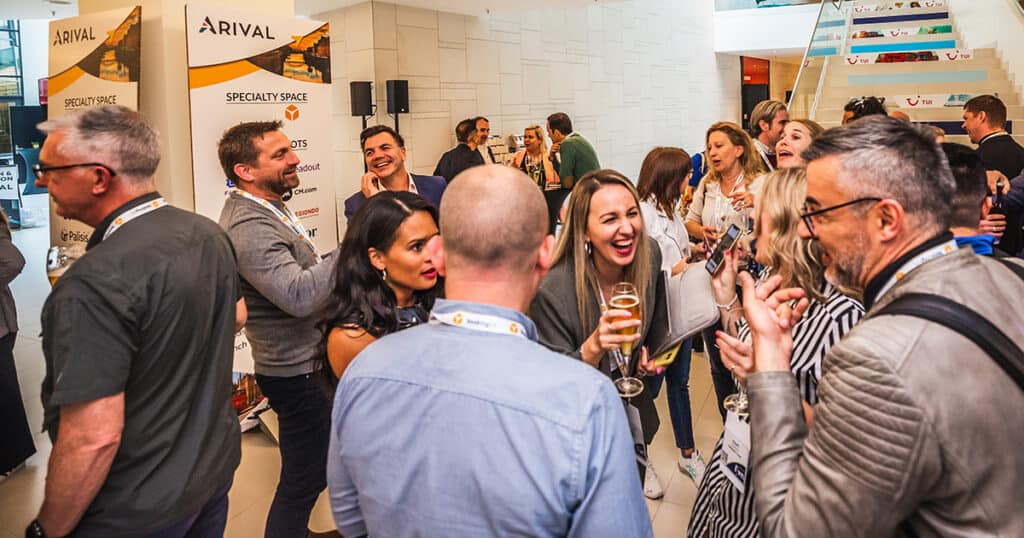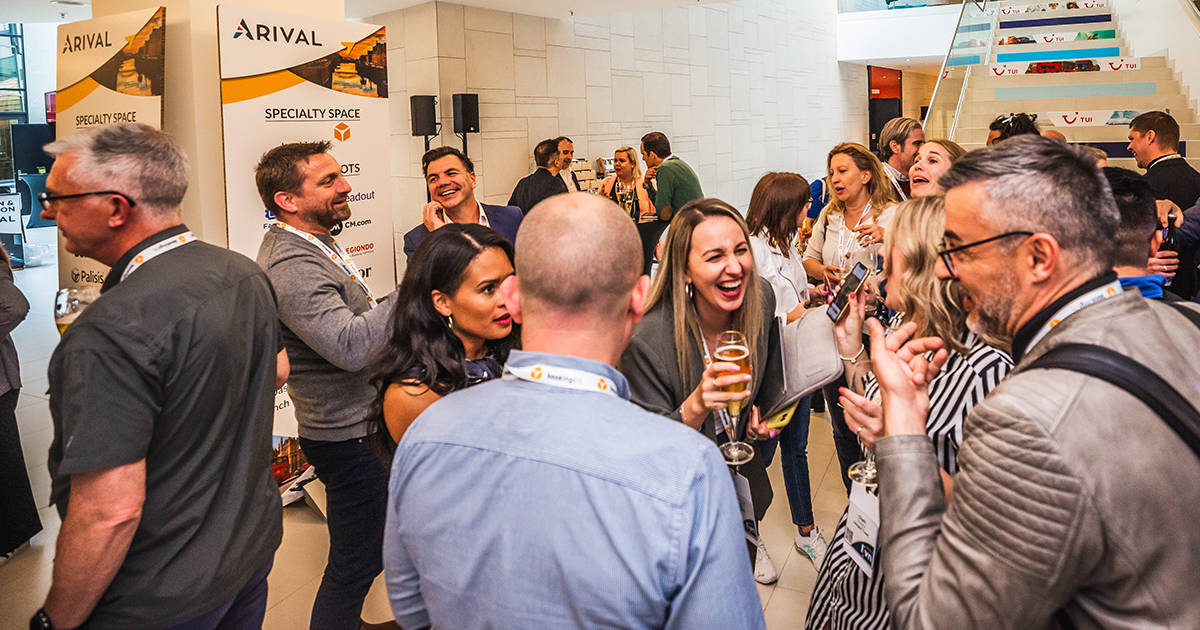 Steve Martinez from Livn delivered an impactful and stat-fueled talk on Google Things To Do (GTTD). Staggeringly, as revealed in the tech and distribution session hosted by Douglas, a whopping 40% of operators surveyed were entirely unaware of this as a tool for attractions and experiences, with only 15% currently connected to the platform.
And with all the benefits that come with this exposure, and the ease with which it can be implemented, it's a no-brainer for attractions and third parties.
With the ticketing module aggregating all partners with inventory to click through and purchase, it's an invaluable way to reach brand new customers as well. A case study by the View from the Shard cited 72% of the traffic from GTTD driving new customer sales.
A bonus tip from Steve — attractions can claim their official site badge for additional listing functionality and of course, added trust signals to buyers.
Storytelling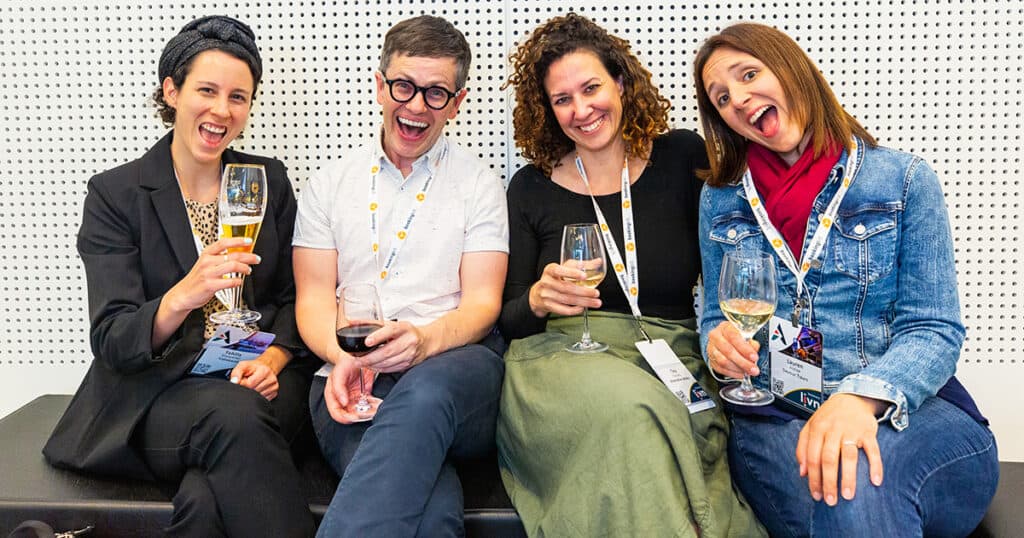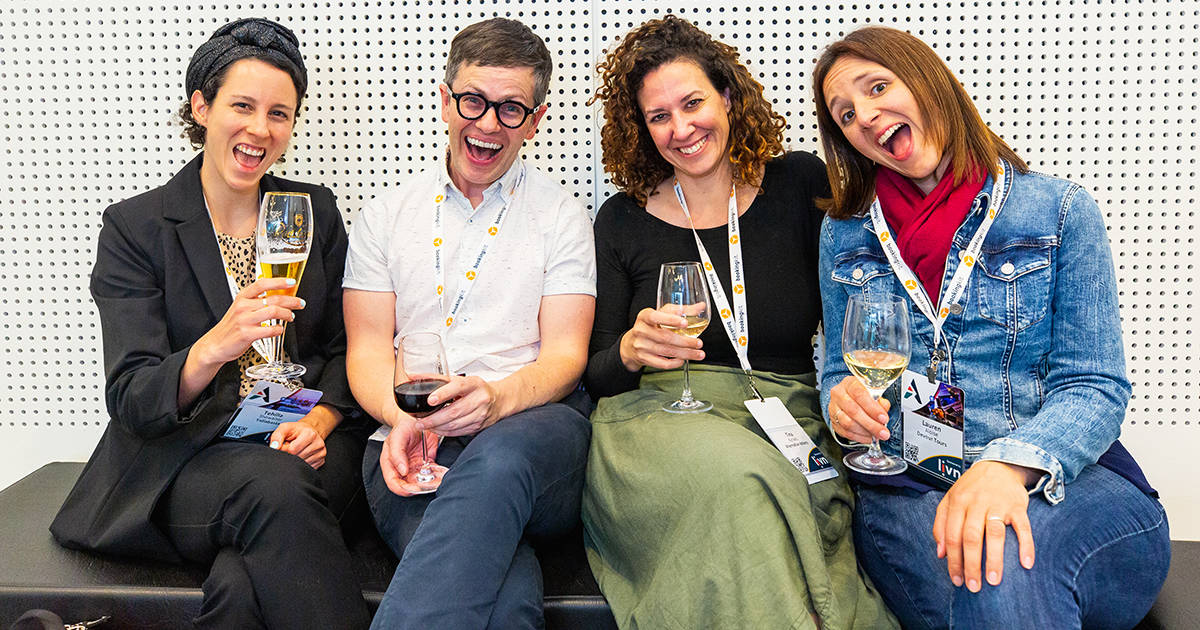 The magnetic Mitch Bach of TripSchool and Tourpreneur fame delivered a fantastically interactive session on storytelling, pulling out memorable experiences from the crowd.
It prompted me to share the story of a street performer in Edinburgh who captivated the crowds for a good hour — with 95% of it being patter, banter and frivolities. And you should have seen the amount of paper money going into that hat at the end.
What did this conversation demonstrate? That you're far more likely to remember the unexpected. Anecdotes, feelings and personality always win over facts — to the extent that within 24 hours, most people will only remember around 5% of the factual or scripted content from a tour or experience.
The easy EAT acronym that we all feverishly scribbled down sums up that — emotion, anticipation, and theme. Yes, you need to be knowledgeable about your product but bringing real life, conversation and charm to your storytelling will always win the day.
This was possibly my favorite session of the day for its lively conversation and simple reminder that people buy people.
Branding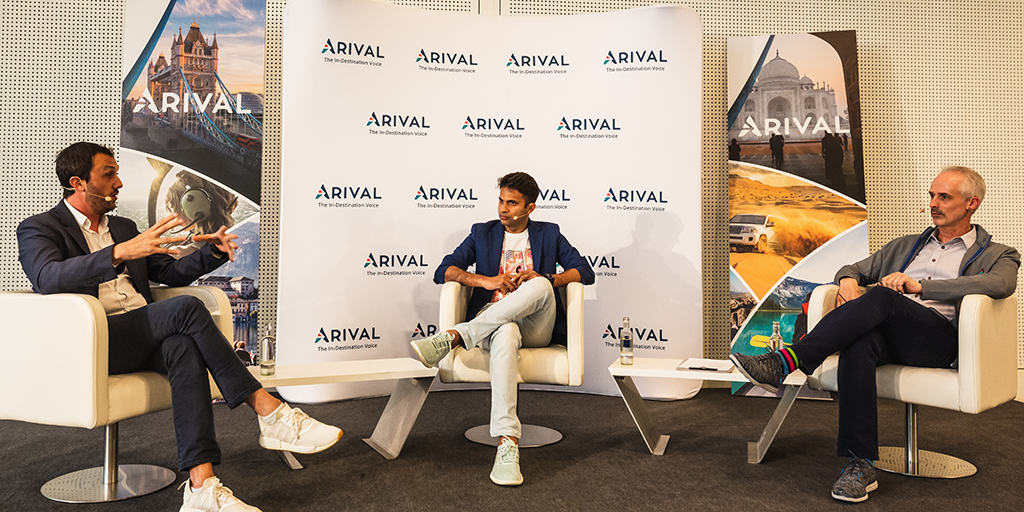 Finally, I have to add a really relevant question here that came up during the closing keynote session at the end of day one with Simone Gozzi of City Wonders and Varun Khona of Headout.
Douglas asked whether a brand should be integral to the messaging and experience for a customer — for example should the brand identity, personality and perspective be front and center to the customer experience?
This is especially pertinent to large aggregators of trips and tours — should they just be a beige checkout basket that does the job? We say no — people buy from brands that they trust, resonate with, and enjoy the experience with — and data backs up the fact that people are more likely to buy, spend more and return, remaining loyal to brands that they feel a connection with. So, for me, for loyalty, brand is king.
Influencer Marketing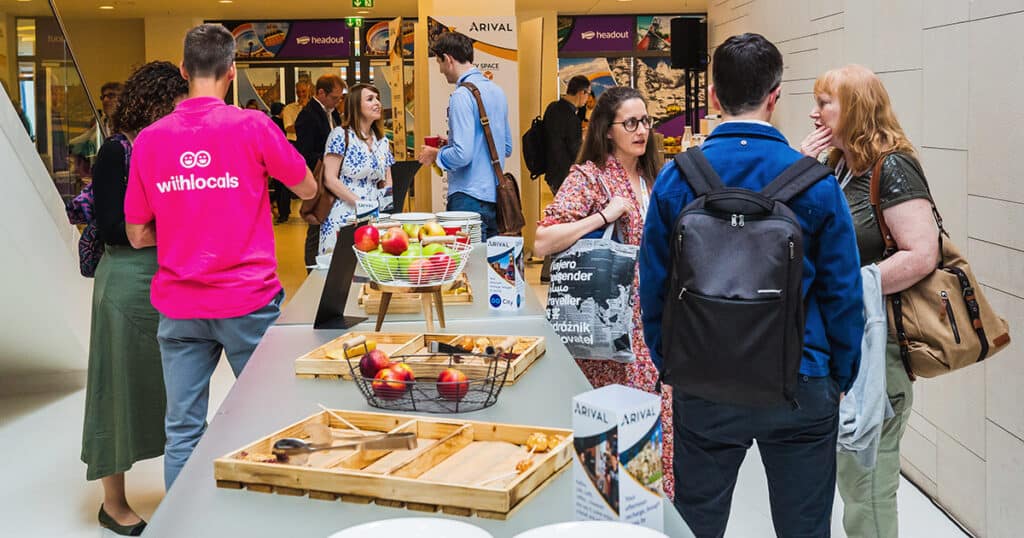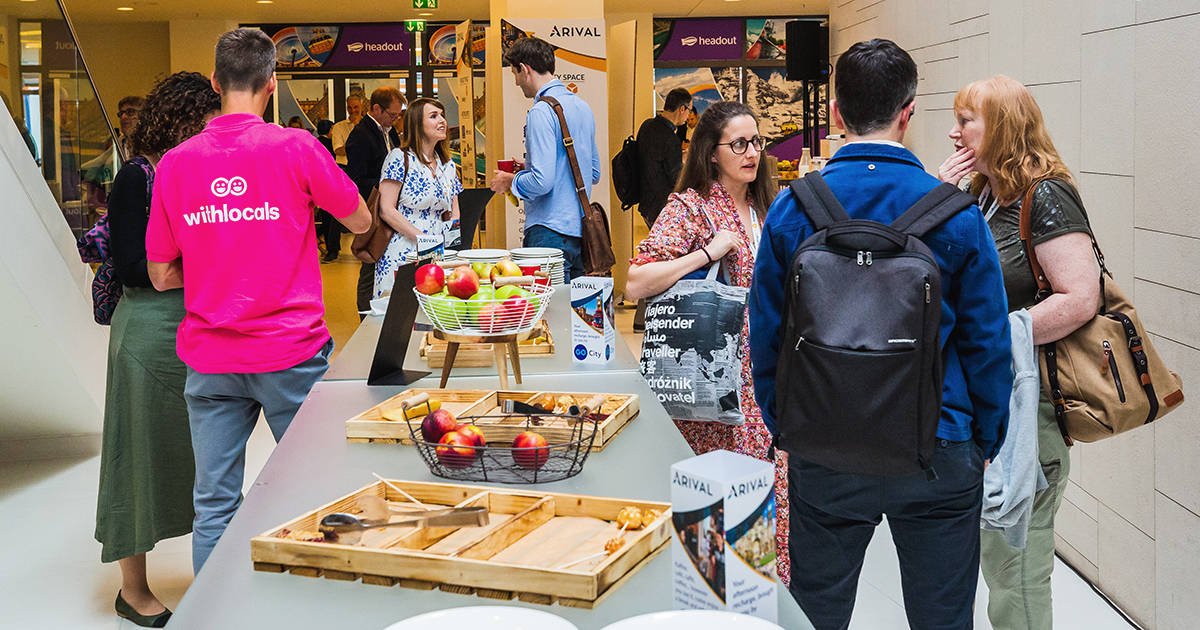 Reinaldo Saúde Martins at FareHarbor delivered a brilliant dos and don'ts session around influencer marketing, spelling out many of the most important considerations, benefits and risks of working with influencers.
I have to confess that I challenged the point of what an influencer is today and how influence is defined — because a hotel concierge or taxi driver could prove to be far greater influence to customers looking for your product than a celebrity with millions of followers.
Yet the tips Reinaldo delivered were utterly on point regardless of who you define your influencers to be, that's just my personal take.
He talked authentically about getting your house in order before reaching out — your website, social channels and the like — be ready!
From there he covered the importance of not creating products specifically for influencers that you can't deliver to the public, as well as ensuring staff are well briefed so that you can deliver a natural, authentic and word-of-mouth generating experience.
Top tip from Reinaldo — I love this — agree in advance that influencers will repost their content during your peak season as well as immediately during and after their visit.
Bee's Show Highlights …
Pricing strategies and boosting conversion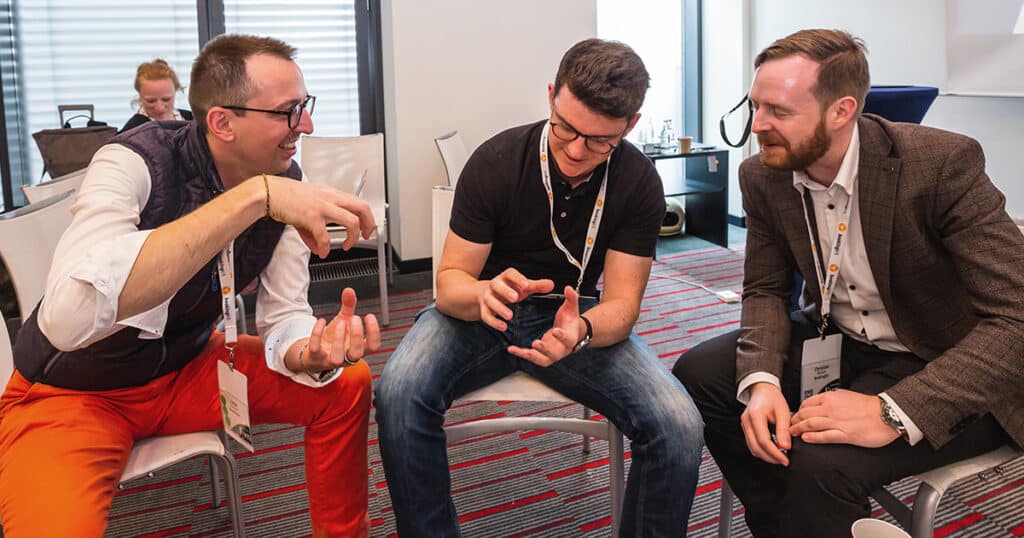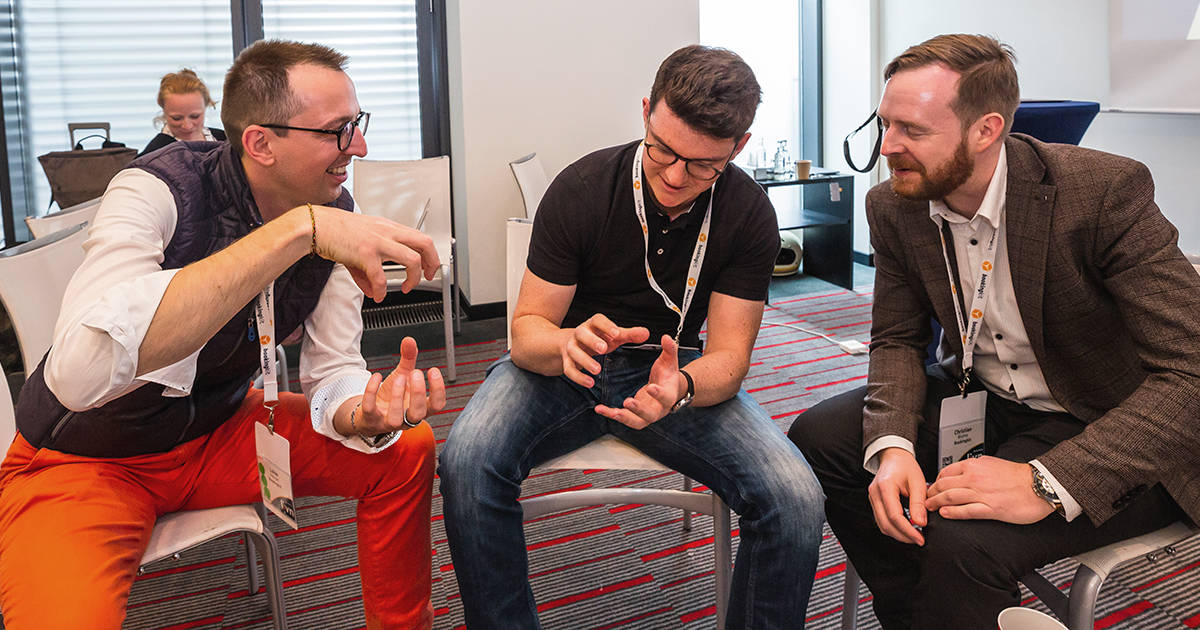 FareHarbor's Boosting Conversion Innovation Lab and the 8 Pricing Strategies to Boost Sales breakout, led by Lukas Hempel from bookingkit, both had me captivated from the word go (and not just because the FareHarbor team handed out stroopwafels).
Both started with a simple statement that stressed the importance of each subject. For conversion: "Increasing conversion is quicker, cheaper and easier than increasing traffic to site," and for pricing: "Pricing is where you have the most control over your profit / loss as number of tickets sold and costs are much harder to influence."
The speakers from FareHarbor went on to talk through simple steps to increasing conversion including ensuring that the customer journey is as simple and logical as possible and feeding the customer with information without requiring them to click.
For a business currently fine tuning their website, this was invaluable — so much so that I sent a note to my team members back in the U.K. to warn them on the amount of food for thought I'd be returning with.
In the pricing breakout, I was thankful that Lukas was the speaker as his palpable passion for the topic ignited something in me that I didn't even know existed (I'm not usually a numbers person, you see).
The insights he shared around how Covid changed buying behavior and pricing shocked me in parts (the stat that attraction tickets have increased 31% on average in the last two years especially) while the eight pricing strategies he talked — from using higher price points as an anchor price to skew the perceived value to leading with figures only when competing on price — were super interesting.
Finding myself contributing to a pricing conversation surprised me, using Blackpool Pleasure Beach's ENSO as an example of upselling. Gold star for me?
Content and SEO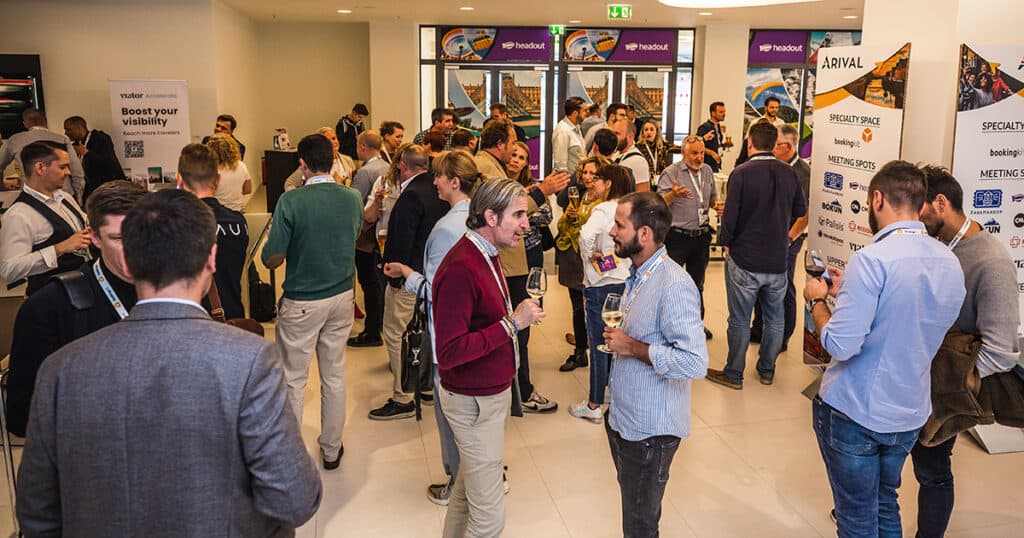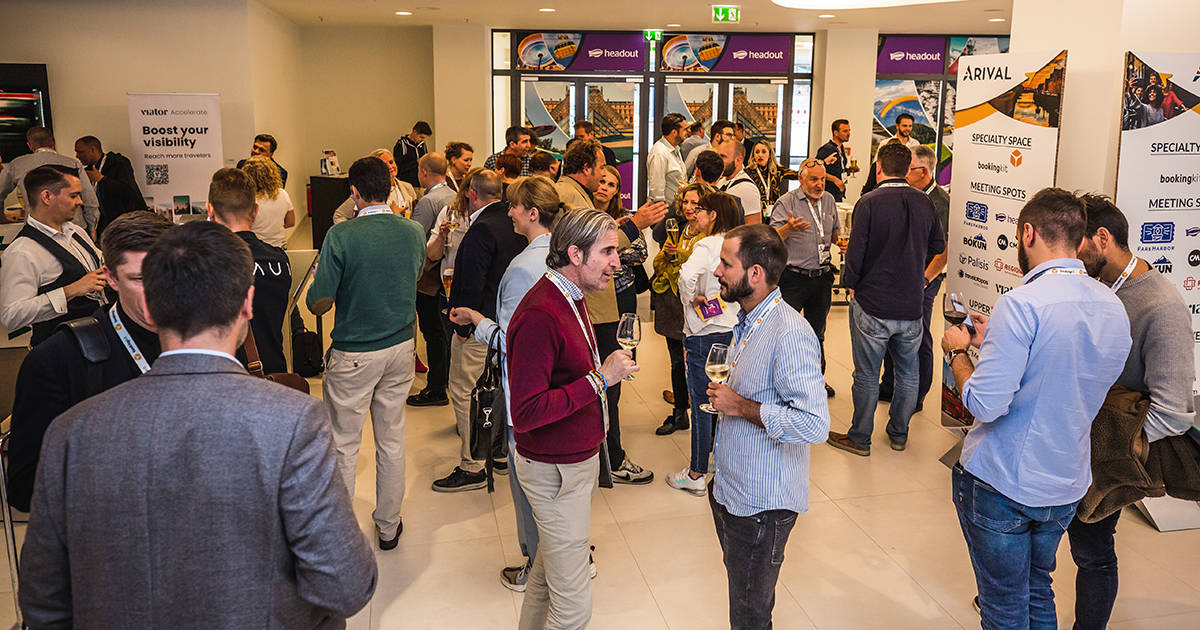 With content as my area of expertise, The Profitable Website Strategies breakout with Chris Torres, from Tourism Marketing Agency, Robin Harnish, from Holibob, and Yann Maurer, from Regiondo, served as a great refresher session for me and introduced me to a couple of new tools including Screaming Frog and Hot Jar. Yann also gave a run through of an old favorite, SEMRush.
While this breakout was less of a learning experience for me, it was invaluable to be a fly on the wall for some of the questions and queries that suppliers have — we'll definitely be leveraging that insight in conversations with potential partners moving forward.
Not one to miss an opportunity, I also managed to get the daysout.com website mock-ups in front of Robin and Chris and was able not only to get a few additional tips but to gauge their first impressions first hand. All good, I hope.
TikTok and all things social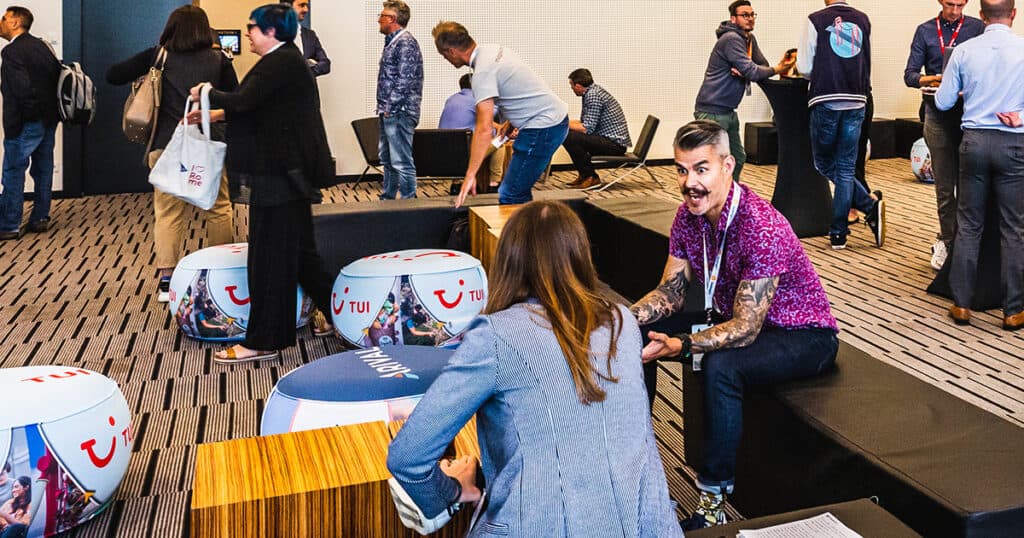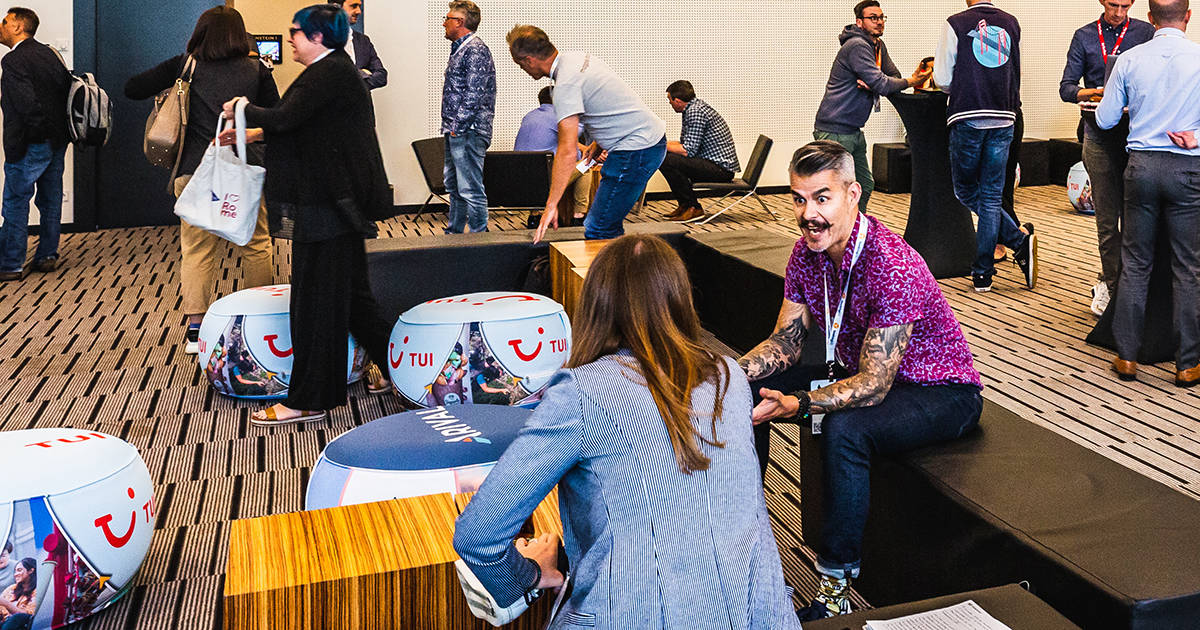 One topic I anticipated hearing more about was social media. Like Stephen Joyce from Holibob noted in the one social-focused breakout session that was on the agenda, #travel was still the fourth-highest trending hashtag in 2020 despite travel being more or less off the table at that time.
Its power as a brand and marketing tool is undeniable — especially for travel which lends itself so naturally to visual social platforms — but this works both ways; a social presence with consistent posts and good quality imagery has, many times, convinced me to book somewhere or something (likely as it builds trust in my mind) while a non-existent or poor presence continually puts me off.
There is definitely space for this conversation at future Arival events — after all, having a personal social account doesn't mean you're necessarily equipped to run one professionally. Or maybe that's just the content marketer in me coming out.
As a self-confessed TikTok addict (with over four million views to my name, may I add), I was pleasantly surprised to hear plenty of mentions of TikTok flying around, both in and out of its designated breakout session.
Speakers Zena Batocchi, of Carrani Tours, and Stephen sung the praises of TikTok (a hymn sheet I know all too well), talking through the opportunity it gives to humanize a brand while increasing reach and reinforcing expertise in a fun and authentic way.
Zena's number one tip of finding your rockstar was a standout for me — discover someone or something that is unique, enigmatic and sets you apart to center your content around.
The verdict
So, how would we rate our first trip to Arival | Activate? I think it's fair to say that it gets a big thumbs up from us. And that's despite a myriad of flight cancellations, delays and detours — the latter mainly due to Bee's poor navigation skills.
We returned home a little knackered (that much networking will do that to a person) but also completely energized; full of ideas, with some amazing new connections, eager to get actioning things. At one point, we even said it was a shame we were returning home to a four-day weekend rather than getting to work. Crazy, right?
Luckily, there weren't any "we've got it all wrong" moments when thinking about the plans we have in place for daysout.com. In fact, we are now feeling more confident than ever in our brand, proposition and approach. Stay tuned on that and until next time, Arival | Activate!
Visit the Arival | Activate Berlin Recap page for photos and more.
GET ON THE LIST!
Sign up to receive insights tailored for the in-destination industry as well as updates on Arival.
Sign Up