It's a harsh reality that travel in our world is safer for some than others.
For travel influencer, content creator and Arival 360 | Las Vegas emcee Ravi Roth, this reality is part of what drove him to become a travel influencer in the first place. Now, as a global travel influencer with three travel shows: Ravi Round The World, Ravi's Road to Pride, and The Gaycation Travel Show, he is using his voice to spread the message about the importance of inclusive travel for LGBTQIA+ travelers in particular.
Recently I sat down with Ravi for a one-on-one to discuss his experience with going viral, the path to becoming an influencer, and his thoughts on inclusive travel in the tours, activities and attractions sector.
Here are some of the highlights from that conversation, as well as the video recording of the interview below:
 Travel influencer Ravi Roth discusses going viral and the influencer life with Arival editor Janelle Visser at Arival 360 | Las Vegas
What was the journey like to viral influencer life?
"The influencer stuff, I never really wanted to be an influencer," shares Ravi, "it just kind of started happening."
For Ravi, the catalyst was discovering his niche. From a farm town in Pennsylvania, Ravi moved to New York to perform on Broadway. But when he started making YouTube videos while traveling, things really started to pick up.
"People started messaging me being like 'you helped me come out' or… really really touching things like 'I was gonna kill myself and I saw one of your videos and it made me realize I have hope,' and just a lot of beautiful inspirational and aspirational content that was able to lift up other people."
"That's what I love, it's not just about me, it's about you, it's about lifting us all together, and what can we do to use our voices."
"I can go wherever I want, and I can blend into the crowd… but a lot of people can't," shares Ravi. In a world where it is illegal to be gay in 68 countries (as of December 2022), with penalties in some places including imprisonment and even death, he is using that freedom to lift up others, and advocate for a safer world for LGBTQIA+ travelers.
What is the secret to going viral?
According to Ravi, it's all about consistency and learning as you go.
"The secret to going viral is keep making [stuff] until you go viral," shares Ravi.
"There's no trick, there's no formula, it's just consistently making content, consistently putting yourself out there, consistently failing, learning what works for you, going in that direction."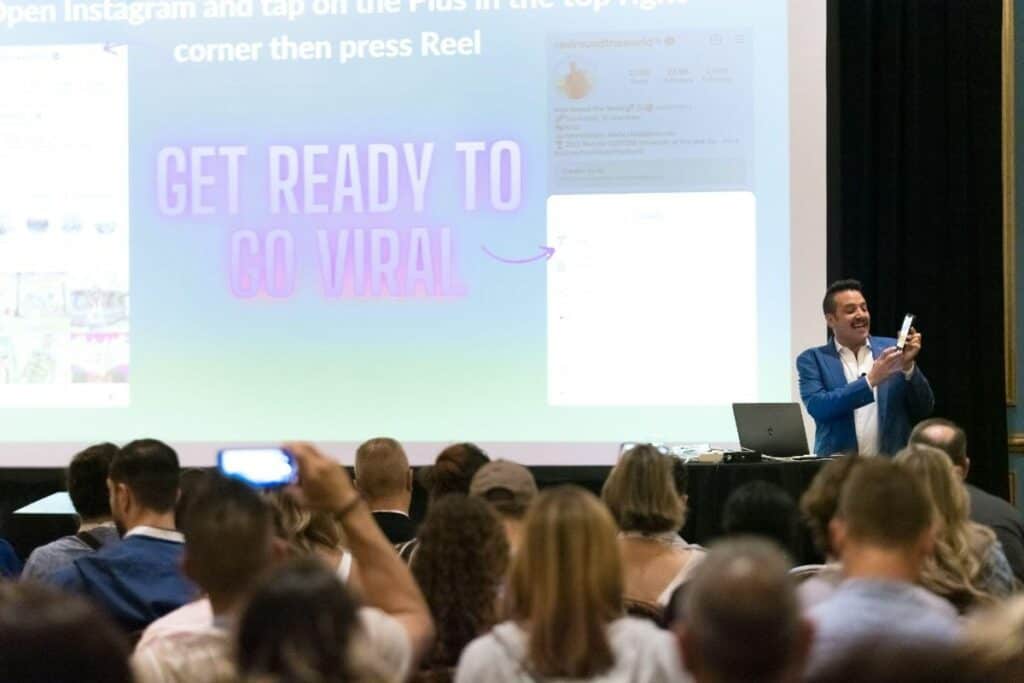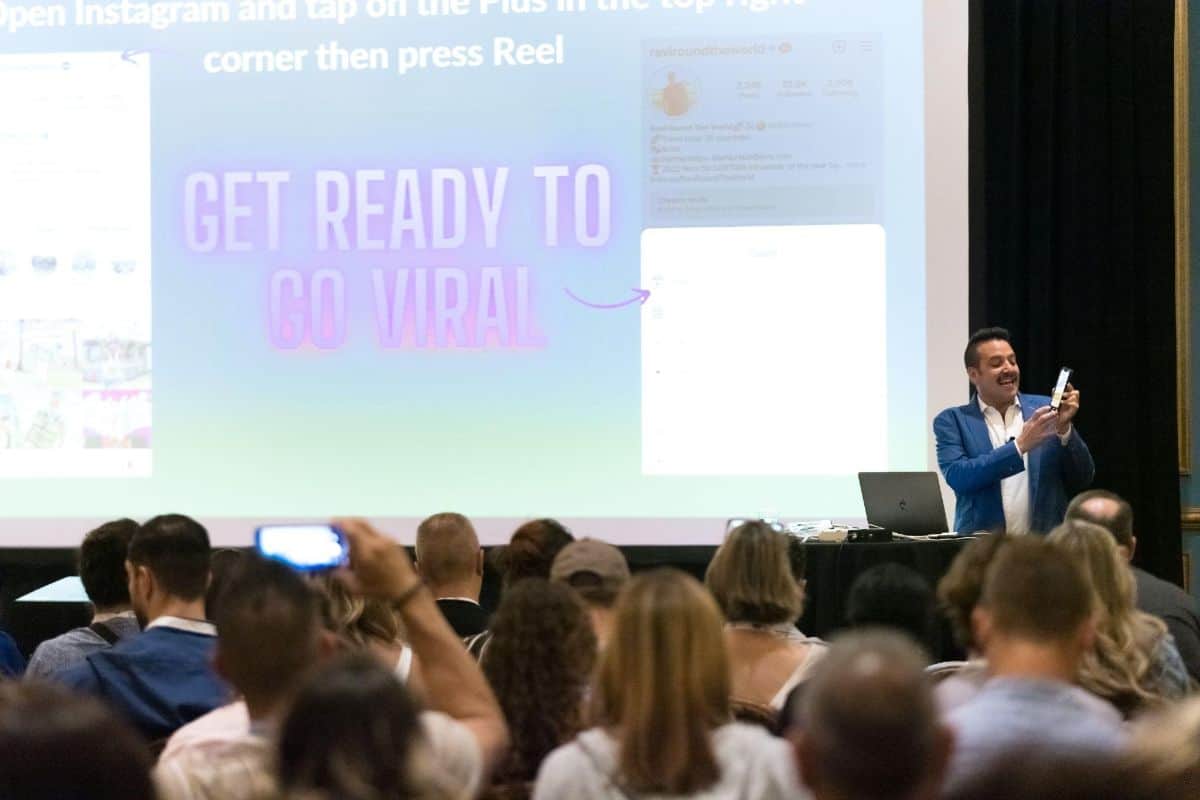 What do you think that operators can do to make their tours and activities more welcoming of the LGBTQIA+ community?
It's a big question, but according to Ravi, there are some simple steps every operator can take to make a difference:
1. Use a welcoming symbol, such as a rainbow sticker
Ravi tells the story of visiting a small town in Iowa for the first time to film one of his shows, and not knowing what to expect. What he found was a small symbol that had an important meaning: "Every business that we went to, there was this little rainbow sticker that said 'you are welcome'… Just something to show us when we go to an excursion, when we go to an event, when we go on a tour."
2. Ask for preferred pronouns
"Just because someone looks presenting as a male or presenting as a female does not mean that they go by he or she pronouns," shares Ravi. Asking for — and using — people's preferred pronouns can go a long way to making them feel welcomed.
3. Have a team that reflects diversity
"Does your staff reflect diversity?" Asks Ravi. "If not, we need to change something…. You have to seek out other members than just the typical cis-white person, to bring on your team to bring on your tours to incorporate in your community."
In closing, Ravi shares, "Don't be afraid to go out of your comfort zone and don't be afraid to lift up other voices. We all need to be better allies to each other."
Driving Bookings with Vertical Video
Ravi will be hanging out with us again at Arival 360 | Berlin 2023 to share his expertise on how operators can drive bookings with vertical video. 
Become an Insider Pro Access member today and get access to the full library of Arival research, plus many other benefits such as free consulting sessions, special discounts and 20% off in-person events, starting from $179 per year.
GET ON THE LIST!
Sign up to receive insights tailored for the in-destination industry as well as updates on Arival.
Sign Up