ITB Berlin has long been famous – some might say infamous – for its size. With seemingly endless halls of exhibits, any past attendee will tell you to leave 30 minutes between meetings to leave enough walking time to get there.
Even though this year's ITB is all online, its conference programming, spread over four days, is as ambitious as ever. There are nearly 200 sessions listed as of this week. If you plan on attending, have a look at our guide below. We went through and identified a few key sessions that stood out for tours, activities, and attractions.
The TTA Forum, ITB's sessions for tours and attractions, takes place on Tuesday, March 9. All times listed are Berlin local time.
The Year of the Unthinkable. 10:00.
The TTA Forum kicks off with a 30-minute discussion with Lukas Hempel, CEO and co-founder of bookingkit, on the outlook for our sector in Europe in 2021.
However, I might drop out a little early to hear the 10:15 main stage interview with Dr. Ihor Perehinets of the WHO. Covid-19 Pandemic: Situation in WHO Euro Region promises an overview of the situation in Europe. It's the promise of extensive epidemiological data to gauge the pandemic's outlook that has me interested.
The Rise of Multi-Day Tours. 11:00
Speakers from distribution and technology companies TourRadar and Nezasa, as well as tour operator G Adventures, will discuss the significant shifts in multi-day tours and what's to come.
Exploring Locally in Recovery 12:00
This panel assembles attractions to discuss strategies to attract locals and nearby travelers, as many of us are likely to stay closer to home in 2021.
The Future of the European and Global Aviation Market. 12:40
This may not be tours and activities, but our industry depends on international air travel. This interview with the CEO of Air France KLM on the future of air travel is high on my list.
Trends & Challenges in the Global Cruise Market. 15:15
If you work with the cruise industry and offer shore excursions to their guests, you may want to consider one of two back-to-back interviews with cruise line CEOs at 15:15 and 15:35.
What's Next in Experiences. 17:00
OK, I'm a little biased here as I'm a presenter, but I'll be sharing key insights from our ongoing tracking of operators globally. Then, leadership from Gray Line Worldwide, Merlin Entertainments, and Viator will join me to discuss our industry's outlook.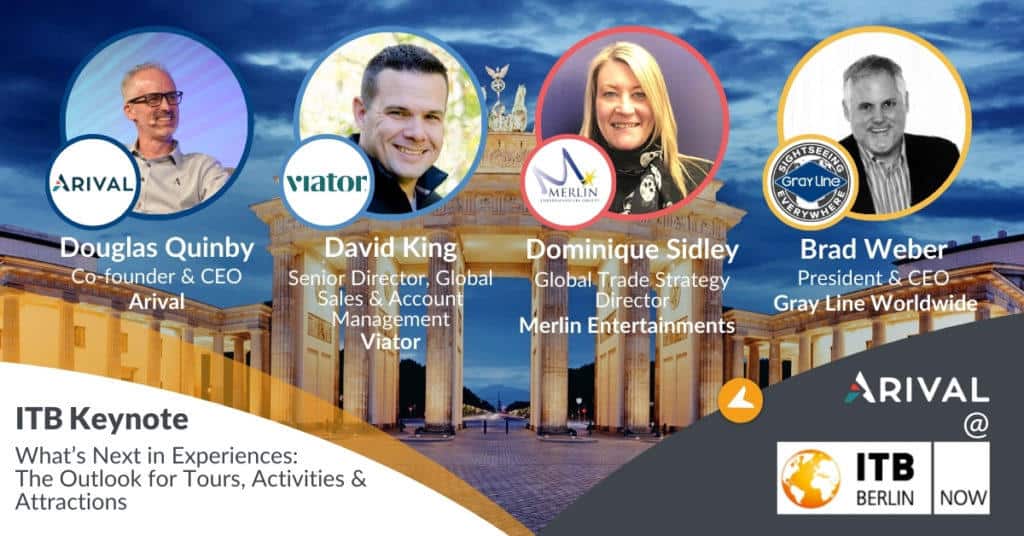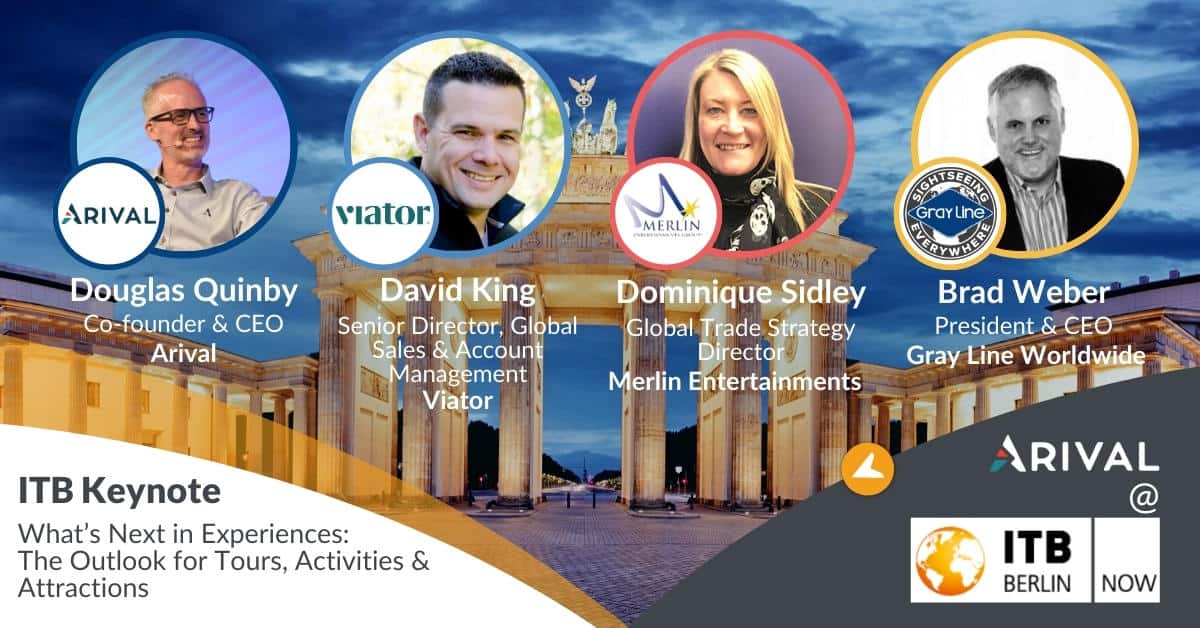 The Future of Mobility. 18:20
Few companies have changed the industry they operate in as much as Uber, so I plan on tuning in to this CEO interview. Uber CEO Dara Khosrowshahi led Expedia for more than a decade and knows travel and overall business strategy far better than most. He's also a really engaging interviewee.
There is much more on the full program, which you can see here.