Some people just aren't cut out for the corporate world. Some love it. Others may find corporate success, but they're still not fulfilled by it. Akila McConnell definitely falls into that latter category.
To an outside observer, she had it all. A graduate of Emory University in Atlanta and Duke University School of Law, Akila was well on her way to an impressive legal career. After several years at a prominent law firm, she began clerking for a renowned federal judge.
But it just wasn't enough. "At the end of it, I just said to myself, I don't love this," she admitted. "It's not my passion. I should be doing my passion."
So she and her husband quit their corporate lives and began traveling the world. With a long-standing passion – or should we say hunger – for food and the stories and culture around it, she soon began writing about her culinary adventures abroad. Her posts were noticed and picked up by various media outlets.
"For three and a half years I wrote about food and travel, and I did a number of food tours in my journeys," said Akila. "But when I returned home to Atlanta, I wondered why isn't anyone doing food tours here and delving into the history and culture of the cuisine and what means to the city."
Out of this was born Atlanta Food Walks, which has in just three years grown into a top-rated TripAdvisor foodie tour in Atlanta with accolades from the Atlanta Journal-Constitution and Where magazine.
Nothing Sells Like a Great Story
What's behind Akila's success? A number of things, but perhaps first and foremost is the power of story.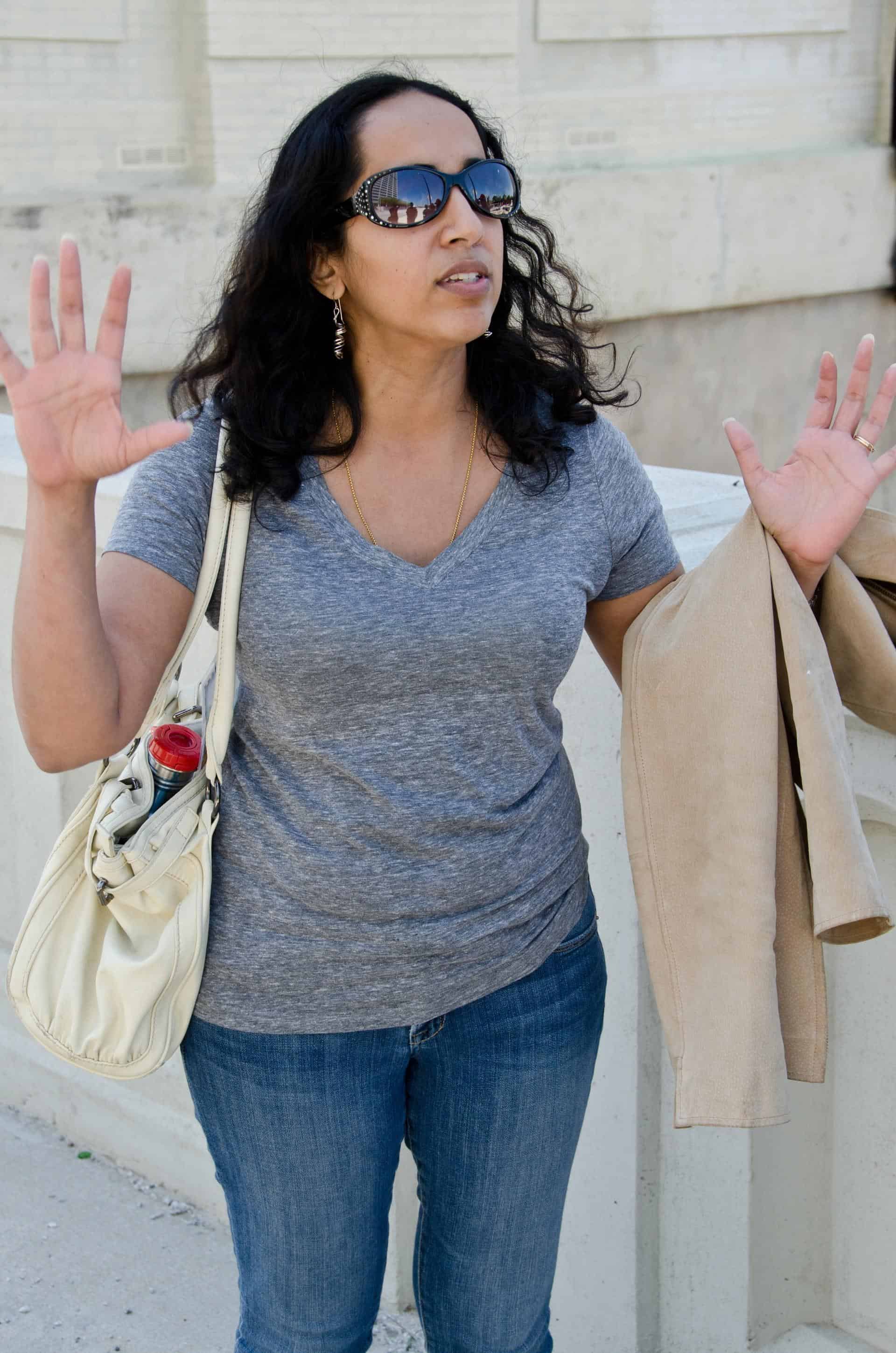 "Food isn't just something you eat. It's tied into the history and culture of the place," she emphasized. "Some of the stories are difficult; we talk about slavery, and we talk about segregation."
"It's so easy for guides or tour companies to throw out a bunch of random facts. But your customers don't capture that. The reason why we've done so well is our story-telling," said Akila. "We integrate story with our tours. We tell the story of Dr. Martin Luther King Jr. and how he was a foodie. As a young man he went up to Connecticut. It was an integrated society and he went to all of these amazing restaurants. But he still asked his Mom to send him fried chicken and candied yams. And we tell this story while we're eating Dr. King's favorite fried chicken."
The story of Atlanta Food Walks, however, isn't just about great cuisine and storytelling. Digital marketing, and especially content marketing, play a key role. Akila points out as important as platforms such as TripAdvisor and Google may be, storytelling has also been a key ingredient to her marketing.
"The worst thing you can see is going to someone's Facebook page and they are just patting themselves on the back and giving out discount code after discount code," Akila advises. "During the high-profile Senate race in Alabama involving Roy Moore, I wrote a piece about Alabama and what that meant to me. I told my story as a minority woman growing up in Alabama. That went viral and our website traffic skyrocketed."
Food tours are just one of a number of fast-growing tour and activity experiences that are rapidly gaining in popularity. One in four travelers plan to take food or drink-related tour this summer, according to Arival's Summer Travel Pulse 2018. Travelers are seeking deeper, more engaging cultural experiences in-destination.
Meet Akila @ Arival 2018
Join Akila of Atlanta Food Walks and many other innovators creating amazing in-destination experiences at Arival, the only event dedicated to Tours, Activities & Attractions. Check the full program of speakers and workshops here.