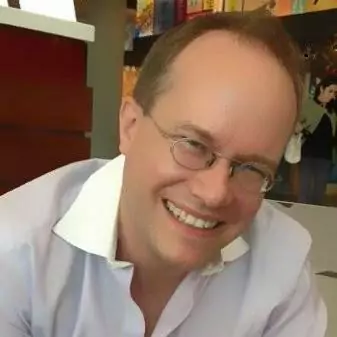 Jens Thraenhart
Executive Director at Mekong Tourism Coordinating Office
About Me
Jens Thraenhart (www.thraenhart.com) has over 25 years of international travel, tourism, and hospitality experience, spanning positions in operations, marketing, business development, revenue management, strategic planning, and e-business. Early in his career Jens's entrepreneurial edge was sharpened with him founding and operating a successful food catering company, starting a New York-based Internet leisure travel Internet company and managing an independent luxury golf resort in Germany.
In 2014, Jens Thraenhart was appointed by the tourism ministries of Thailand, Vietnam, Cambodia, Laos, Myanmar, and China (Yunnan and Guanxi) to head the Mekong Tourism Coordinating (MTCO) as its Executive Director. in 2008, he co-founded award-winning China digital marketing firm Dragon Trail in 2009, and has led marketing and Internet strategy teams with the Canadian Tourism Commission and Fairmont Hotels & Resorts. Since 1999, he is CEO of Chameleon Strategies.
Educated at Cornell University with an MBA-accredited Masters of Management in Hospitality, and a joint Bachelor of Science from the University of Massachusetts, Amherst, and the University Center 'Cesar Ritz' at Brig, Switzerland, Mr. Thraenhart was recognized as one of the travel industry's top 100 rising stars by Travel Agent Magazine in 2003, was listed as one of HSMAI's 25 Most Extraordinary Sales and Marketing Minds in Hospitality and Travel in 2004 and 2005, and named as one of the Top 20 Extraordinary Minds in European Travel and Hospitality in 2014. He is a UNWTO Affiliate Member, PATA Board Member, and past Chair of PATA China.
Specialties: Travel and Hospitality Industry:
Sales and Marketing, Business Strategic Planning, e-Commerce, Online Distribution, Interactive Marketing, Direct and Database Marketing, CRM, Search Engine Marketing, Business Developement, Product Development and Implementation, Brand Strategy and Positioning, Effective Website Design, Internet Adoption, Entrepreneurship
Has Spoken At
Tuesday, June 25 2019 | 13:00 PM

Destination marketing organizations (DMOs) play a pivotal role in driving tourism and advancing the interests of local tours, activities and attractions. This session assembles leaders from some of Asia's most…
Events Spoken At: