Today it is not enough for tours to be searchable and bookable online. U.S. travelers are increasingly using their mobile devices to find and book tours. Some tour operators might be wondering if it's worth allowing mobile bookings, given they are often last-minute.
The short answer? Yes, it's worth it. 
Mobile Bookers: Valuable Tour Guests 
Travelers who book their tours on mobile devices typically spend almost 50% more than travelers who book through their desktop computers.
U.S. Tour Spend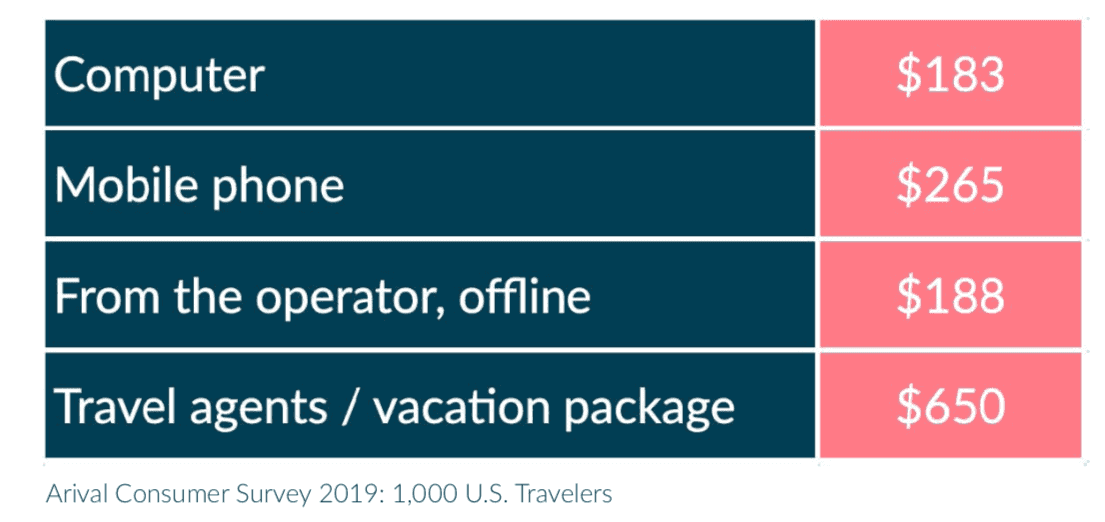 Not only do mobile bookers spend more on tours, but also they are prolific tour takers. In fact, they average 2.9 tours per trip.
Travelers who book online or on mobile typically are more tech-savvy guests. They are far more likely to leave an online review. More than half of tour guests who booked on their mobile device also wrote a review about their experience—a boon for operators who have trouble getting customers to engage with their business after the tour ends.
Embracing technology to meet these guests where they are—and they are on their mobile device—is an easy way for operators to capture these lucrative tour customers.
Operator Takeaway: Create a Great Mobile Experience
The key takeaway for operators is to implement a mobile-friendly website and booking system that makes it a cinch for travelers to buy tickets right from their phone. And track travelers who book via mobile. They are most likely to leave reviews and influence future lookers and bookers.
To view more tour data and insights, download Arival's recent report, Why We Tour: Inside the Mind of the Modern Tour Taker