"We broke ground in January 2020, just in time for the pandemic," says Tracy Zeisberger with more than a hint of irony. "Yeah, fantastic."
Zeisberger is the marketing and sales manager at Malahat SkyWalk on Vancouver Island. The 2,000-foot-long (600-meter), 105-foot-high (32-meter) spiral SkyWalk was built through the first year of Covid and opened on July 15, 2021, bringing a new attraction to Canada's Pacific Coast.
Despite the unfortunate timing, there were far more positives. "It gave everybody something to do," Zeisberger added. "It created an incredible amount of employment for Vancouver Island. We employed well over 100 people during the pandemic."
Vancouver Island is known for its outdoor activities — fishing, hiking, and whale watching, among others — the Butchart Gardens, and its beautiful villages. Before the pandemic hit, the provincial government of British Colombia had been running ad campaigns to keep increasing visitor numbers.
"There was a real need for more tourism infrastructure here," Zeisberger says. "On Vancouver Island you could go to the garden, you could do whale watching. We are surrounded by mountains, ocean and beautiful, lush forests. But there was a real need for additional infrastructure to continue to expand on the tourism that had been continuing to grow."
And so the Malahat SkyWalk on the edge of the Salish Sea, 35 minutes north of Victoria, was born.
The attraction is fully accessible. The ramp never goes above a 5% gradient — meaning for every 100 feet (30 meters) walked horizontally, there is a climb of 5 feet (1.5 meters) — and is completely wheel friendly. The walk from start to finish is 1.4 miles (2.2 kilometers) and full of rest stops for those with mobility issues.
The only problem is for those with a fear of heights. At the top, a net is suspended onto which thrill-seekers can walk, or crawl, above the forest canopy. Those who don't want to walk back can take a 164-foot (50-meter) slide to the bottom.
Keeping marketing sensitive and tight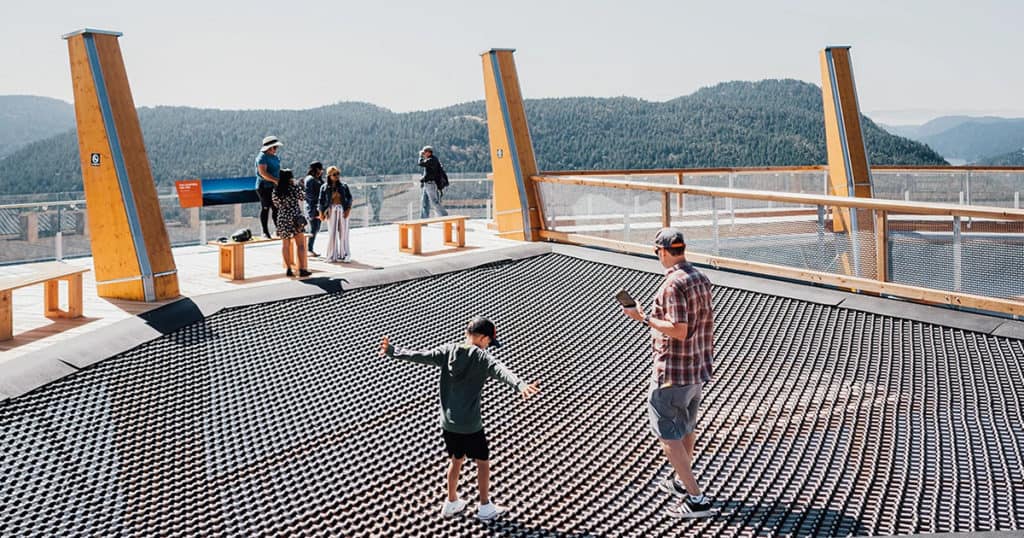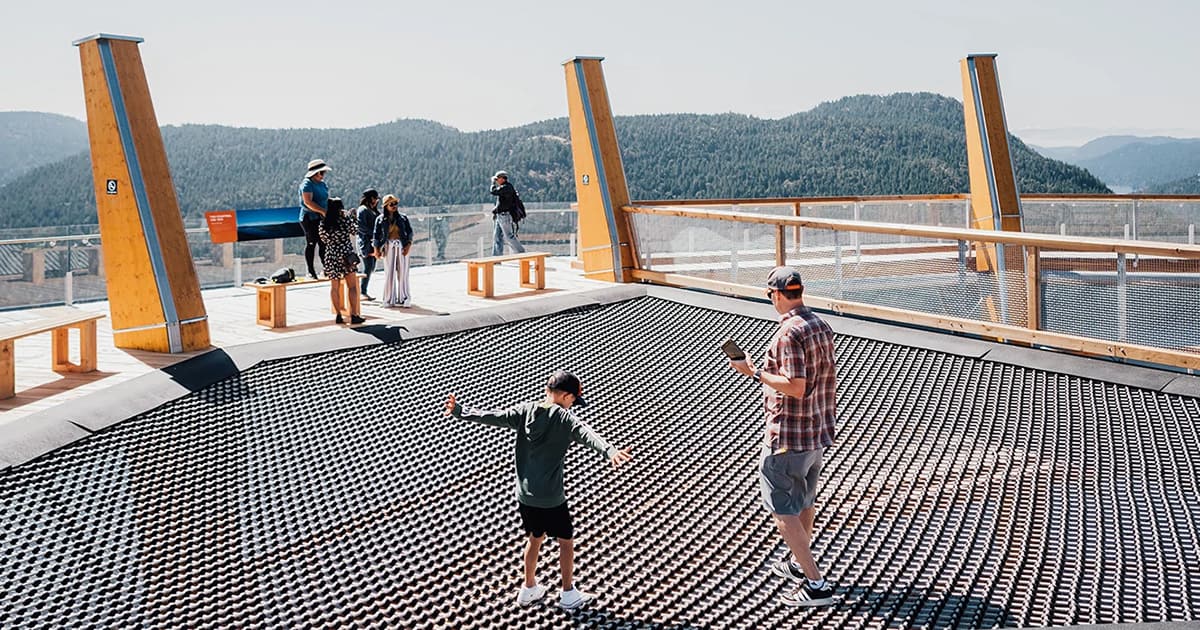 Covid brought with it some supply-chain issues during construction, but luckily all of the lumber had been purchased before prices spiked. Watching what was happening to the industry as the project progressed was perhaps more difficult.
"From an emotional point of view, as members of a massive industry that was going through a terrible time, for us it was a real challenge to figure out," Zeisberger says.
"Initially, we kept our story quiet. People would say: 'This is hurting you.' But it was kind of intentional. Part of it was that you don't want to let everything out of the bag before you're open. But it was also being sensitive to where we were at, both as a world and as an industry."
When it came time to open, the SkyWalk kept their marketing tight and only targeted those who lived within two-hours travel away. Some 70% of the province had been vaccinated and cross-provincial travel was possible again, but cross-border travel from the U.S. was not.
"We were very blessed"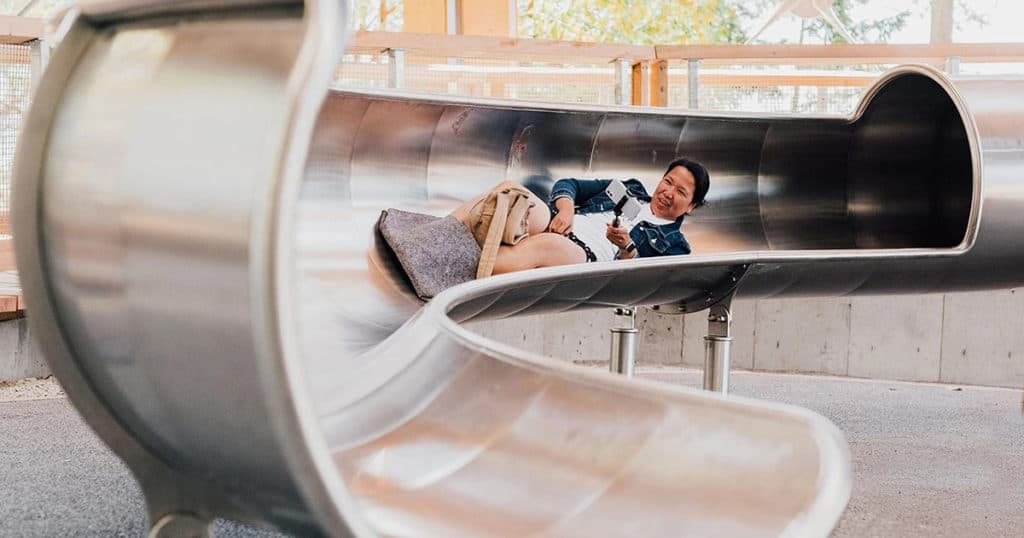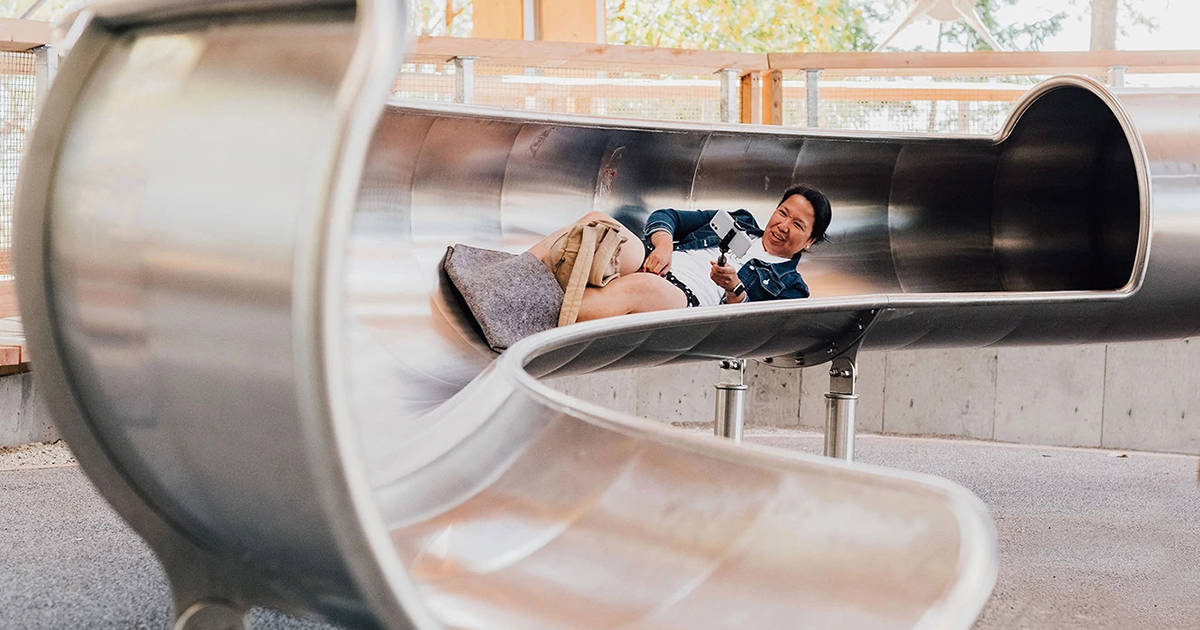 "At that time here in Canada — mid-July — we were all feeling pretty optimistic," Zeisberger says. "The Delta variant hadn't really hit us at that time. So we're like: 'Oh this is great.' I mean we were kind of living the life of Riley compared to the previous July.
"People were ready and they came in droves. We were very blessed in our local support."
While people do visit from Toronto, the SkyWalk sold more than 1,000 annual passes, at $69 (CAD$87.00) for an adult, to locals before opening and people visit for their daily walk.
"It still surprises me," Zeisberger says. "That spoke volumes to us — that our community was going to support us in that way.
"Like most places, people on Vancouver Island can be sensitive to what's being built — especially when you live in a place like this where there's not a ton of infrastructure. People live here for that reason so they're quite protective.
"We felt blessed. We feel like we did the right things because they've really embraced us. We're really proud of that."
GET ON THE LIST!
Sign up to receive insights tailored for the in-destination industry as well as updates on Arival.
Sign Up