Klook Cofounder Eric Gnock Fah on Asia Travelers, Making Everything Instagrammable, and the Company's Plans for Their Latest $60 Million Raise
One of the hottest sectors for travel tech startups has been tours and activities. More than 200 companies and nearly a $1 billion in funding have flowed into the sector over the past several years, according to Phocuswright. But one company that seems to have come almost out of nowhere is Hong Kong-based Klook, which has raised $90 million in 2017 from major investment groups such as Sequoia, Matrix Partners, Goldman Sachs. So we sat down with co-founder Eric Gnock Fah to get the inside track on the company and their views on the tours and activities sector in Asia.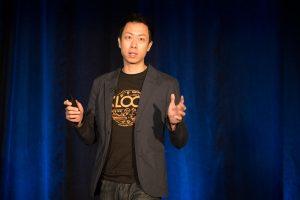 Arival: Where did the name come from?
Eric: The company name Klook is short for "Keep Looking"
Tell us a little about your business. What are your top markets?
Klook now brings in over 1 million monthly bookings and we now have more than 3,000+ merchants partners globally ranging from world-renowned attractions like Disneyland, Universal Studios, and local operators like Blue Elephant Cooking class in Thailand. We are focused on serving Asia: 40% of our users come from the Greater China region, which includes Hong Kong and Taiwan; 30% come from Southeast Asia; 20% come from Japan and South Korea, and the remaining are from the rest of the world.
What makes the tours and activities market in Asia different?
The differences are big and pretty fundamental. It starts with what Asian travelers want and also their travel and shopping behavior. Perhaps most important is to understand that Asian users are mobile-first. It may be a common view from Western markets that Internet infrastructure isn't as developed in Asia. But this is an outdated idea. The reality is that Asia has skipped the Internet PC-era and moved directly to our booking data, 70% of bookings are completed on mobile Apps and this is particularly true for users from mainland China, Hong Kong, Taiwan, and Korea.
How does our industry have to adapt to achieve success in that region?
Well, ensuring your offerings are available on mobile platforms is essential. But also keep in mind that
Asia is very diverse. There really no "Asian traveler." Asia's rest of North Asia taking up 31% while Southeast Asia and India account for 32%. Travelers from these different origin countries have very different preferences. Beyond the obvious differences, such as languages, travelers across Asia do things very differently, from the activities they prefer, to when and how they book and even how they pay.
Also from an industry perspective, another major difference is that in Asia, there aren't a lot of reservation platforms like Rezgo and FareHarbor, where service providers can easily get connected with online platforms and distribution. The reason is that Asian tour and attraction providers are not accustomed to paying service and booking fees that a SaaS system typically requires.
What do Asian travelers expect from a customer experience perspective that suppliers should be prepared for?
Well, the price is really important, but in relation to perceived value. For example, most Asian independent travelers are millennials, the traditional bus tours stuffed with 50-60 people won't be as attractive even if it's very cheap. Asian travelers are very value-driven. They will be keen on learning local culture but wouldn't be keen on spending too much – so a personalized private tour won't be as popular either. The suggested tour size is about 15 people or less, priced affordably.
Also, everything has to be "Instagrammable." In fact, a tour or activity supplier must evaluate every experience by that idea – it should be in their daily vocabulary – "Instagrammable." Most Asian travelers are extremely digitally-social. Unique experiences that are photogenic, where travelers can "show-off" to their peers, will easily trigger Asian travelers to share even during the experience.
What are the most popular types of tours and activities in Asia?
This really varies depending on travelers' origins. Here are some examples we see:
One-day tours for attractions which require more complex or longer-distance transportation. An example would be Bangkok, where we've launched many guided day-tours for travelers to experience things to-dos in neighboring cities such as Hua Hin, Ayutthaya, and Kanchanaburi.
Local culture-infused experiences. We also see repeat visitors to a destination that are interested in more off-the-beaten-path activities. For example, Japan has been one of the top destinations in Klook, and we have seen travelers who visited Japan multiple times in the past and would be interested in experiences like the sake-all-you-can-drink, Samurai dress-up, and other niche activities.
There have been lots of online booking startups for tours and activities. How are you different?
Well, we are really focused on activities supply. Klook has formed direct partnerships with more than 3,000 travel activities providers. We are also offering a SaaS solution for those providers, which makes easier booking possible with instant confirmation and real-time availability.
And Klook is mobile-centric. We have to be in Asia. With our mobile-first strategy, we make last-minute booking and instant confirmation available, which allows us to tap into the spontaneous travelers who prefer booking travel services in-destination.
How important is real-time booking via mobile in your region?
Real-time booking via mobile is important for In-destination services in general, especially to meet the demand of spontaneous travelers.  This is particularly true for Asia given that millennials are the driving force of free independent travel, and they prefer spontaneous and last minute travels. From our current booking data till the end of Q2 of 2017, 50% of the bookings are made in-destination while 80% of the bookings are confirmed instantly – showing great importance of real-time booking via mobile in the Asian region.
So you just raised a huge Series C of $60M after just raising $30M earlier this year. So what are your plans? Supply growth? Tech investments? New markets?
We will use the funds to accelerate our global expansion for inbound and outbound Asia travel. There are three key priorities:
Building up travel activities supply to meet the growing demand of Asian travelers going long-haul to North America, Europe, and Australia
Marketing and introducing Klook's Asian destinations to visitors from North America, Europe, and Australia. We expect to see the growing demand for major international events attracting travelers worldwide to Asia, including the 2018 Winter Olympics in Korea and the 2020 Tokyo Olympics.
Further investments in travel technology to help service travelers in the destination and the application of machine learning to facilitate smarter search with visual and voice capabilities.
How can suppliers work with you? What's the process?
For suppliers who are interested in working with Klook to tap the fast-growing diverse Asian independent traveler market, they can reach us at www.klook.com/partner. After receiving your email, we will have a Business Development representative to contact you to learn more about your activities.
Can you discuss the commission structure?
Klook's commission structure depends on the type of experience and service. We suggest providers reach out to us through our partner program and we'll discuss individually.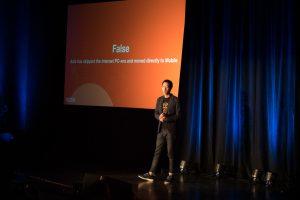 How can suppliers be successful on your platform? What do they need to know?
We value our partnerships very importantly. Making suppliers successful on our platform is a top priority. There're a few tools that suppliers can benefit from :
Klook's merchant web and app system to manage your inventory, scheduling, and receive first-hand user feedback.
Keep your Klook Business Development contact informed. Our Business Development team works closely with marketing teams across regions. Make sure he or she has the most updated product list and we will be able to market the activities for you according to the Asian traveler's preferences. It can be in the form of a special discount for a specific period. An example is Asia's largest online shopping day Nov 11. where we help publicize travel services in many markets across Asia with several social media campaigns.
Consider sponsoring for Klook KOLs. Based on our past experience, key opinion leaders (KOLs) influence travelers' purchase decisions heavily in Asia. Klook is connected with thousands of quality and popular KOLs in the region ranging from bloggers, vloggers, and Instagrammers. Let your Klook contact know you are willing to participate in the KOL sponsorship program.
You mentioned machine learning earlier. How do you see A.I. (artificial intelligence) and technology, in general, shaping your business and our industry?
As a travel tech company, leveraging technology to revolutionize tourism has always been at the core of what we do. A few examples would be:
Smart Search. Traveling is a very personalized experience. Catering to all travelers searching for experiences is what we aim to do. We started looking into visual and voice search where travelers can use pictures taken during their travels to get suggestions of activities nearby, which in turn, fulfills the needs of spontaneous travelers. As for voice, Klook plans to enable a voice search function where users can be informed with offerings after sharing their destination by speaking into the app.
Smart recommendations. We are investing very heavily in our data and analytics to deliver more targeted and curated recommendations to our users.
On the industry side, our SaaS System (Klook merchant solution) offers instant confirmation and e-voucher redemption in addition to basics such as inventory and bookings management. Merchant partners can log into our merchant App to redeem travelers' QR code e-vouchers. In addition to that, merchant partners will be informed about their users with instant reviews from travelers who booked and participated along with the analytics of their profiles. For merchant partners with an existing ticketing system, Klook can also support API integration.