While the majority of travel companies struggled to survive the impacts of the Covid-19 pandemic, Australia-based youth online travel agency (OTA) / social networking app Travello found a way to pivot and thrive. Travello recently wrapped up a Series B funding round, raising an impressive $10 million (AUD), following 7x growth post-Covid.
One key factor in Travello's growth amid the pandemic was a pivot towards domestic travelers. "What's really exciting for our investors is that we've tapped into a new market," says Ryan Hanly, CEO and Co-Founder of Travello. Prior to Covid, international travelers – primarily students and backpackers – made up 95% of their market. With international travelers effectively shut out of Australia, Travello refocused on the domestic market, acquired Melbourne-based Backpacker Deals, shifted from paid marketing to partnerships and organic growth, and consequently saw really big growth throughout the pandemic even in the complete absence of their core market. Now with the international market coming back in, they are poised for even greater growth.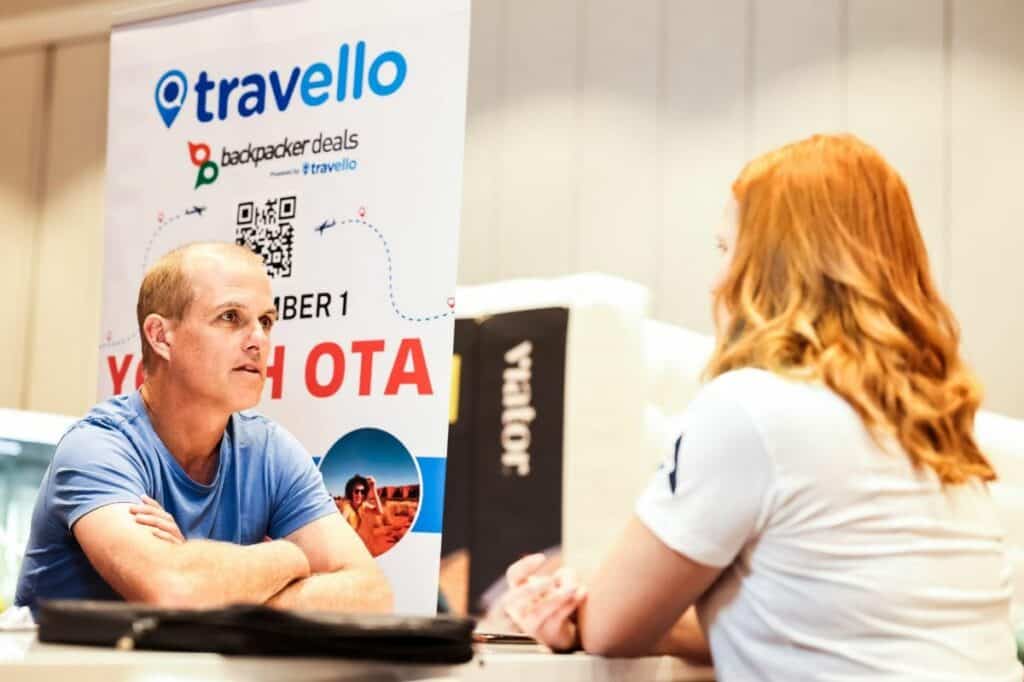 Another factor lies in Travello's focus on community: they aim to build an online community among their travelers through their social networking / travel booking app. According to Hanly, this social element is how they respond to the problem all OTAs—and operators for that matter—face: "Travel is an infrequent purchase, so how do I actually engage the traveler between the purchase, rather than having to acquire them through performance media every time?"
Travello's app incorporates elements of social networking and gamification with rewards that can be used towards discounts off travel booking. An added bonus of this is the amount of user generated content this encourages, which also enhances the goal of presenting their experiences as authentic to the Gen Z and Millennial traveler market.
For operators considering listing on Travello, Hanly says it gives them the opportunity to get their experiences in front of new audiences in new ways: "the youth market is currently underserved and the audience has changed," says Hanly. "Youth travelers aren't out getting drunk and being loud – as a demographic they have really evolved. They are looking for unique authentic experiences that connect them with local areas and local people."
Travello's focus on reaching Millennial and Gen Z travelers where they're at means different ways of displaying operators' products, such as via user generated content and vertical video. They have even hired their own TikToker to create content around the experiences operators list on their platform.
With their latest funding, Travello is planning to expand into new regions such as the U.S. and new categories such as multi-day tours, as well as continue to focus on innovation, for example by enhancing the booking potential of their social networking app to allow users to book experiences directly through user generated content on the app.
GET ON THE LIST!
Sign up to receive insights tailored for the in-destination industry as well as updates on Arival.
Sign Up
Become a Pro Access member to save 20% on Arival in-person events and gain access to 600+ articles, 350+ on-demand videos, 45+ research reports, guides and more, starting at just $179/year.