The next Arival event is starting soon and whether you're a natural networker or natural wallflower, an Arival first timer or a repeat attender like myself, there are a few things you can do to have the absolute best Arival experience.
I've been to several Arival events now in the U.S. and Europe as a speaker and attendee. Here are some of my top tips for preparing, networking, learning, and generally making the most of every moment!
Getting Prepped
We all know it's hard to find the time to get yourself organized ahead of a trade event – it's sometimes hard to avoid just showing up and winging it.
These three quick and easy tips will instantly bring you a load more benefit in return for your attendance:
1. Download the Arival app
Get the Arival Event app on your phone ahead of time – the beauty is you don't need to invest a lot of time now but it will be invaluable during the event to check where you need to be and when, connect with contacts and make sure you're visible to others.
2. Do a little schedule planning
Inevitably your schedule is going to shift, however there will be a handful of sessions and workshops that you simply don't want to miss. That topic you know little about, speaker everyone is raving about or practical, hands on talk that you have burning questions for. Check out the program online and use the app to bookmark the ones you really want to attend. It's also worth adding the social events to your schedule – it means you can 'try' to allow enough time to get from A to B without spending the entire time dashing about like a crazy person.
3. Tell people you're going to Arival
You're attending Arival to network, to learn and ultimately to benefit your business – whether that's new contacts, suppliers, growth or knowledge. Get a post out on your most engaged channels; usually LinkedIn, and tell people that you're going to be there.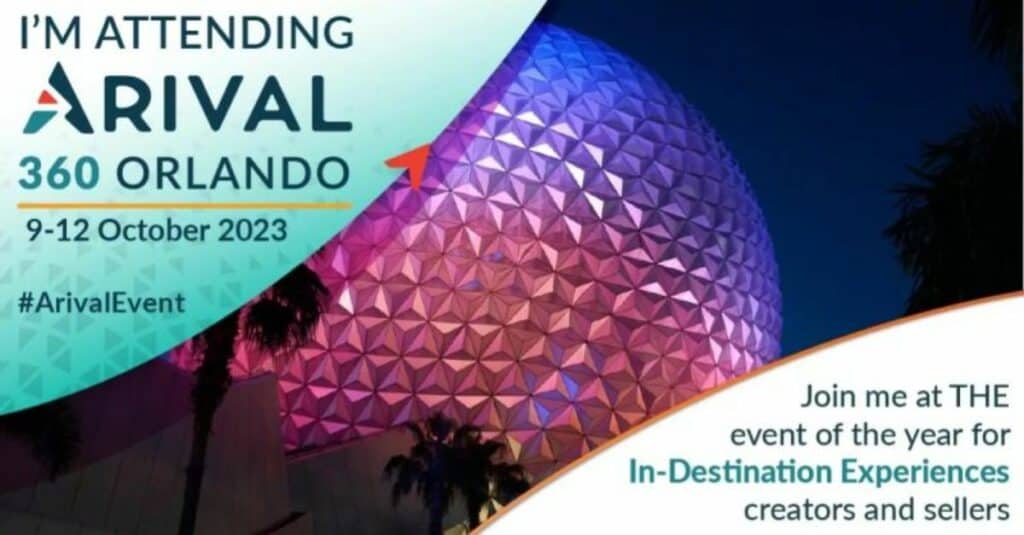 Don't stop at that. Share briefly why you're attending and what you're looking forward to. Encourage engagement and sharing to widen your reach to those attending who you might not be connected with. Tag Arival and anyone else you know who is attending and use relevant hashtags like #arivalevent.
Showing Up
A welcome event brings about those dreaded first-day-at-school type feelings for some. However Arival welcome events such as the "First Timers Welcome Session" are short, relaxed and full of practical advice to get the most out of your time so do show up, especially if you're new.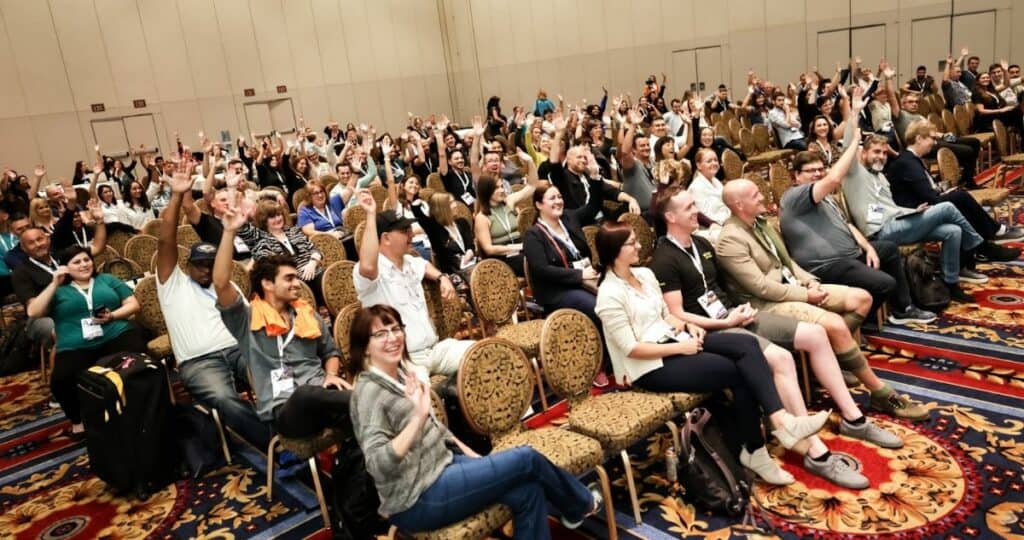 Whether an event isn't complete for you without a round of cocktails, or you are fully fuelled by caffeine for the duration, the Arival social events such as the parties and happy hours are not to be missed and are a great way to get your bearings, find some familiar faces or attach yourself to a group if you're brand new. I can pretty much guarantee that anyone you approach at Arival will start a conversation well worth having.
Some socials are organized by Arival, others by key sponsors. All provide fantastic networking and face to face opportunities, and are often used as a time to squeeze in important get-togethers if the day schedule doesn't allow it.
It's up to you which you go to and ultimately what time you go to bed!
Sharing the Arival Word
I want to start by saying that there is never an expectation from the Arival team that you will share your attendance at or share content from the event.
However, people do so of their own accord – and they do it with bells on. Why? A few reasons:
They feel proud to be there and be part of the Arival network
They genuinely enjoy the events and get great value from them
They feel that others who aren't there will enjoy the content and learnings
That selfie they got with Co-Founder and all-round wonderful person Bruce Rosard is just too good not to share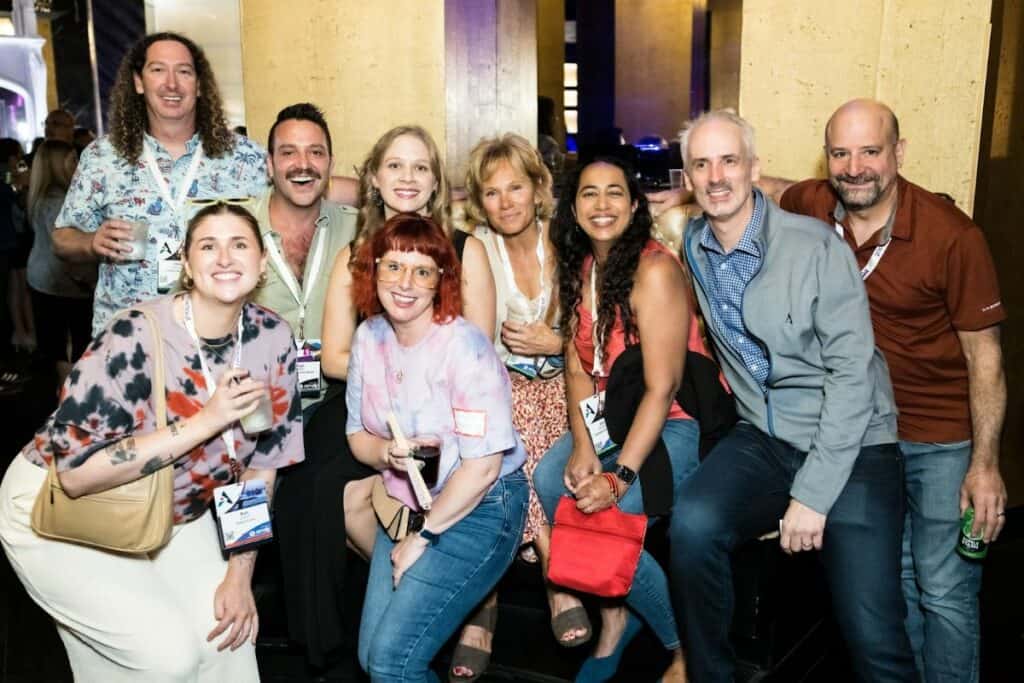 Working the Room Without Working the Room
We all run a mile when we see that person approaching.
That person used to shove a business card in your face. Now they shove a QR code in your face and excitedly tell you to scan their thing so they can add you to their mailing list.
Now I want to say that it's rare you'll find one of these overzealous sales people at an Arival event because they've got an exacting set of values and standards — so the events attract like minded, genuine people who want to share, learn and engage.
So if you're a first timer, remember that there's a way to work the room that has big benefits for all involved. Here are four starters with a way to make each one work.
1. Join active conversations
It's fine to slide into groups already chatting. Listen intently and it won't be long before you learn something new or find common ground.
2. Visit exhibitor stands
It's fine to start by saying you don't know what they do or to make it clear that you don't think you're a potential customer. Be fair, if there is a queue of prospective customers you might want to pop by later. But don't waste the opportunity to say hi, ask what they do, tell them who you are and find out whether you have any common connections or goals. Follow the brand on LinkedIn and if you find some shared interests, connect on LinkedIn as well.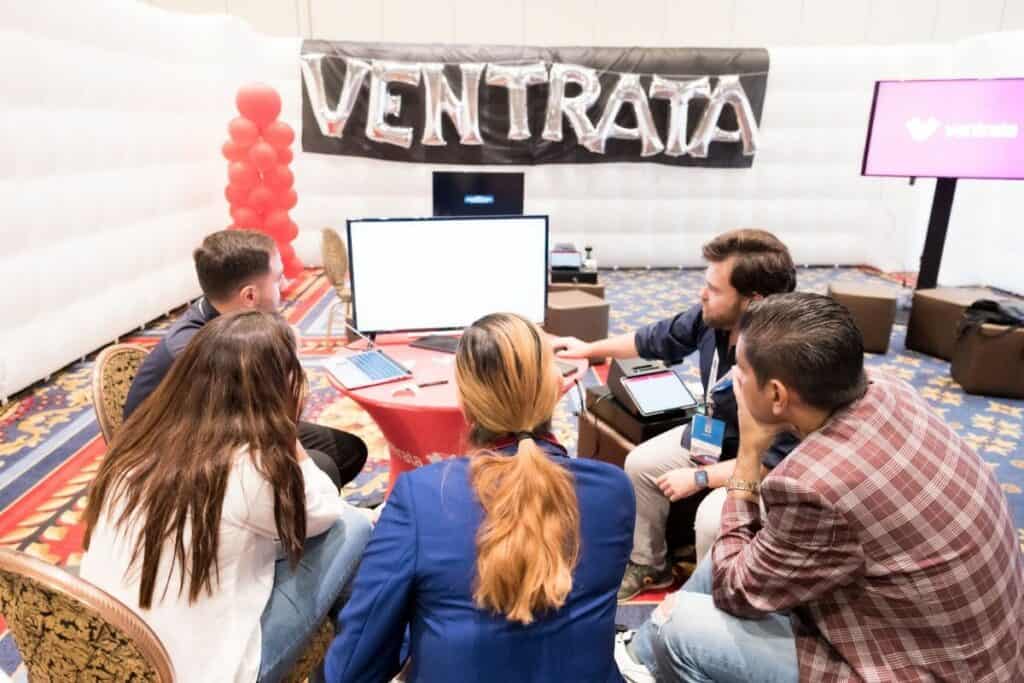 3. Make yourself memorable
It's fine to be fun. It's more than fine to be fun. Again, Arival isn't a gray suit type of event so you'll enjoy being surrounded by people from all walks of life, cultures and personality types. When it comes to personal brand, leaving a lasting impression is just as much about how you show up as it is what expertise you bring to the party. Be confident and happy to be yourself.
4. Do something different.
Go to at least one talk that you wouldn't normally. My fellow Arival attendee Bee has said ever since her first visit that a talk on pricing strategy was her all-time favorite and totally took her by surprise. As a content marketer she attended it by chance and found it incredibly inspiring and informative.
Attending Speaker Sessions and Workshops
I've touched on this a few times already. And I'm reinforcing it because I sometimes hear people saying they didn't have time to attend any of the talks. MAKE TIME!
This is tough if you're on an exhibitor stand but hey, leave a BRB sign and take half an hour out, tell people what time they can catch you.
Personally I've attended some strategy-changing sessions at Arival – from vertical video to AI, personal brand to tech in travel. As well as the Q&A's and fireside chats which are always worth their weight.
Use the app, book some sessions.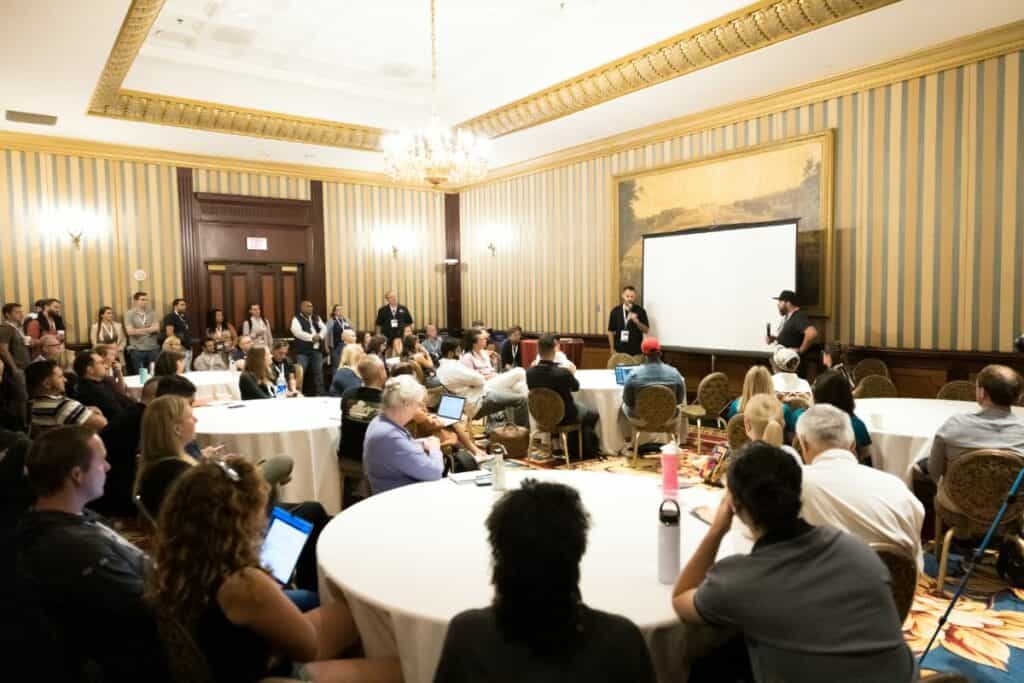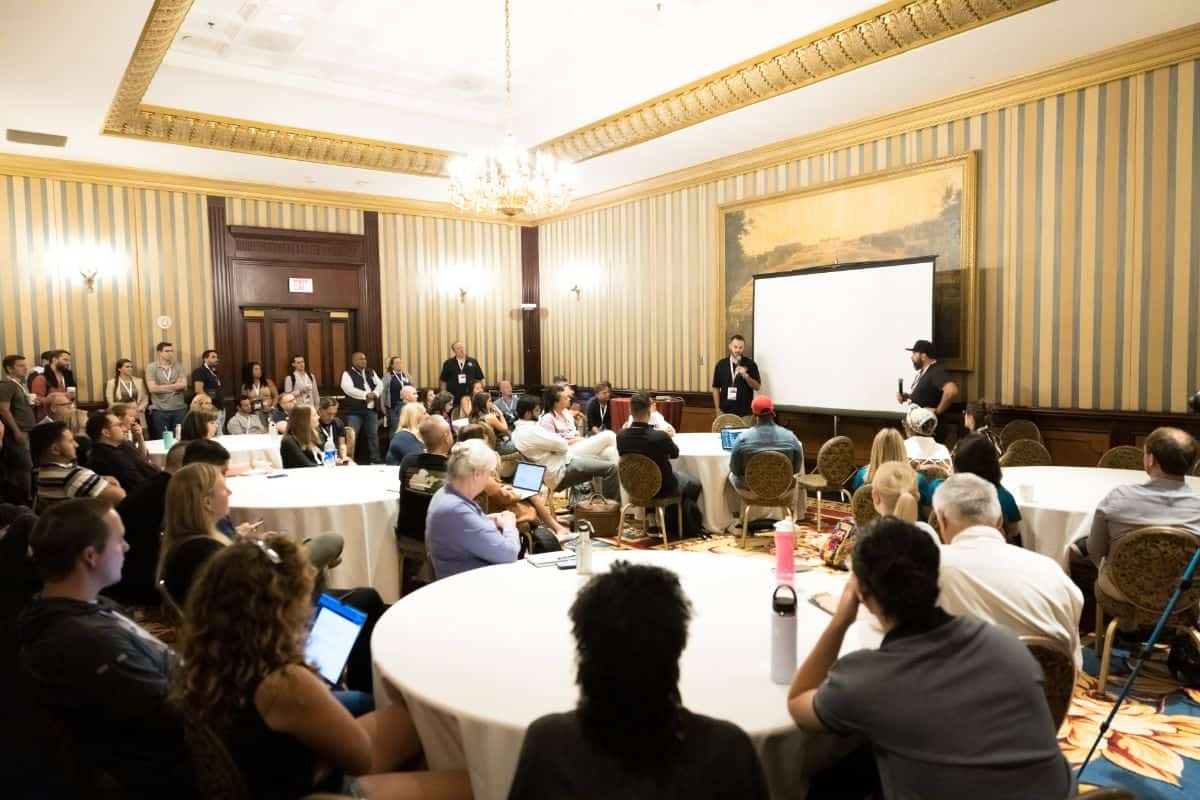 Making it More Than Worthwhile
I'm confident you'll leave Arival wanting more. And if you follow even just one of these tips, you'll get so much out of your time at the event.
So, here are your five key takeaways:
Talk to a variety of people, don't just gravitate to those who immediately catch your eye.
Use your time wisely. Take a look at the venue layout (I NEVER do this, so learn from my mistake!) — this way you can bunch together meetings in the same spot, rather than dashing up and down never ending corridors.
Take notes. Whether you're a good old fashioned pen and paper type, or you have your phone, tablet or laptop to hand – make notes. Keep one for to do's and one for ideas. And do something with them when you get home.
Follow up. All those saved contacts in the app and new contacts on LinkedIn – message them. Tell them you enjoyed meeting them. And keep in touch. One of my favorite people ever was a chance meeting at Arival teetering from bar to bar, arm in arm. She's gone on to be instrumental in my business and has fast become a friend.
Have fun! Arival has achieved the largely unachievable in any industry — making trade events fun first. No long, dragging days stuck in a conference center staring at someone's graphs on a screen. Quite the opposite. And not only that, their content is top rate, nothing is left to chance with logistics, the venues are great and the people are, quite simply, the best you'll meet in the world.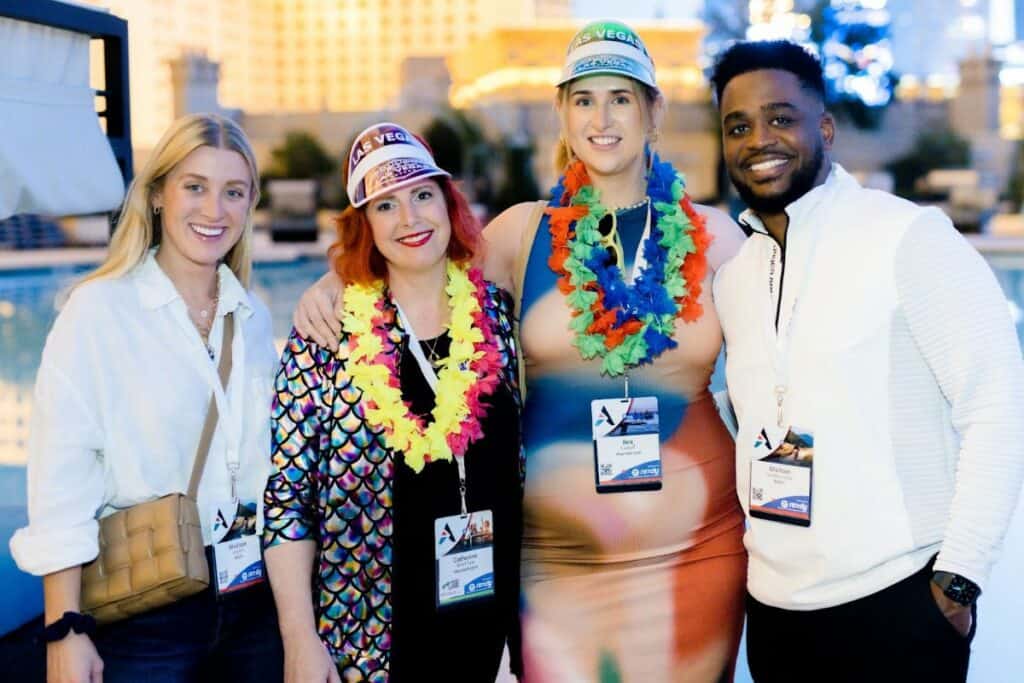 About the Author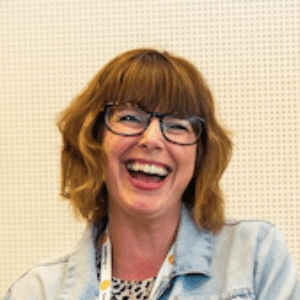 Catherine Warrilow is based in Oxford, UK and has attended the last two Arival events in Berlin as well as Arival Vegas, and was a speaker at two of those. Catherine is a brand strategy specialist working with clients in the travel, tourism and experiences sector. Catherine helps partners to make their brand more commercial and their proposition work harder. You'll find her here on LinkedIn.
GET ON THE LIST!
Sign up to receive insights tailored for the in-destination industry as well as updates on Arival.
Sign Up