Tik, Tok, Book… A new kind of funnel for booking experiences is opening up, making way for another path to purchase beyond the direct booking vs. online travel agency (OTA) distribution dichotomy.
Indeed, more and more travelers are looking to short-form video for inspiration — we've been talking about this for a while at Arival. Content creators and influencers using platforms like TikTok, Instagram Reels and YouTube Shorts are not only redefining discovery but also opening up new opportunities for operators of tours, activities and attractions to reach the video-oriented younger traveler.
And while working with influencers can be a great way to increase direct bookings, it can also be difficult for busy operators to navigate the ins and outs of learning how to make a Reel, or finding the right influencers to spotlight your brand.
This is where companies like Cray, Jerne and NaviSavi are experimenting with different ways to bring structure to the influencer – operator exchange, by developing platforms that connect content creators with experience operators, monetizing and standardizing those relationships. Here's how this trend is shaping up so far.
#Trending: Google or Instagram? How Gen-Z and Millennials Discover and Book Experiences
"Gen-Z behavior is so different from what we're all used to," explains Raquella Raiz, Co-Founder of Cray, or what she calls "The OTA for Gen-Z."
"They're more impulsive buyers… they'll buy something on the spot because they were compelled to, as opposed to researching it more and going down the Google rabbit hole." Many Millennials would fall into this group of online impulse buyers as well, Raiz adds (thanks for including Millennials, I think — just don't ask me to admit how many times I've impulse-bought something while scrolling on my phone half asleep).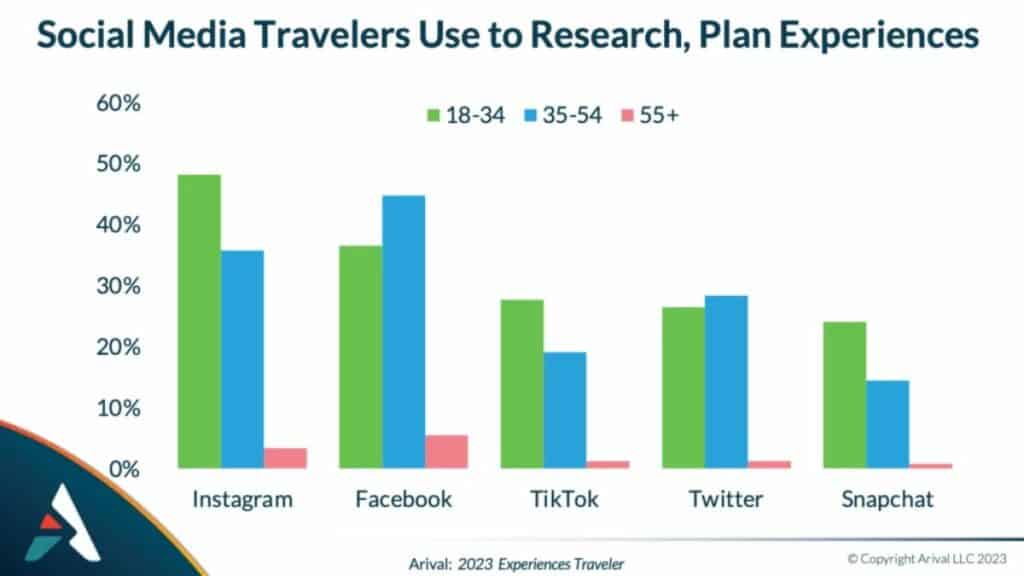 Real People, Honest Reviews: Influencer Marketing is about Trust
What is it that makes social content so compelling for younger travelers? According to Raiz, it's about trust: videos enable people to "get honest reviews from a real person who has done the experience."
Of course, you could read a text-based review on Google or TripAdvisor. But "when we're all glued to our short-form video apps like TikTok, Reels, Shorts, we want to be able to gather the information for what we want to do through a short video and by somebody that we trust."
Evolving the Influencer Marketing Channel
As influencer marketing has risen in popularity and reach among younger generations of travelers in particular, traditional OTAs have been slow to move on integrating short-form video into their platforms, as Arival's CEO Douglas Quinby noted back in 2022. This left a gap in the market, which some companies are finding creative ways to fill.
Cray's solution is to build a platform that aims to take the place of the OTA by connecting influencers and operators, and enabling would-be travelers on TikTok or Instagram to impulse-buy experiences via their app. "It is essentially affiliate marketing on steroids," Raiz explains about the new model, which currently has about 200 content creators registered.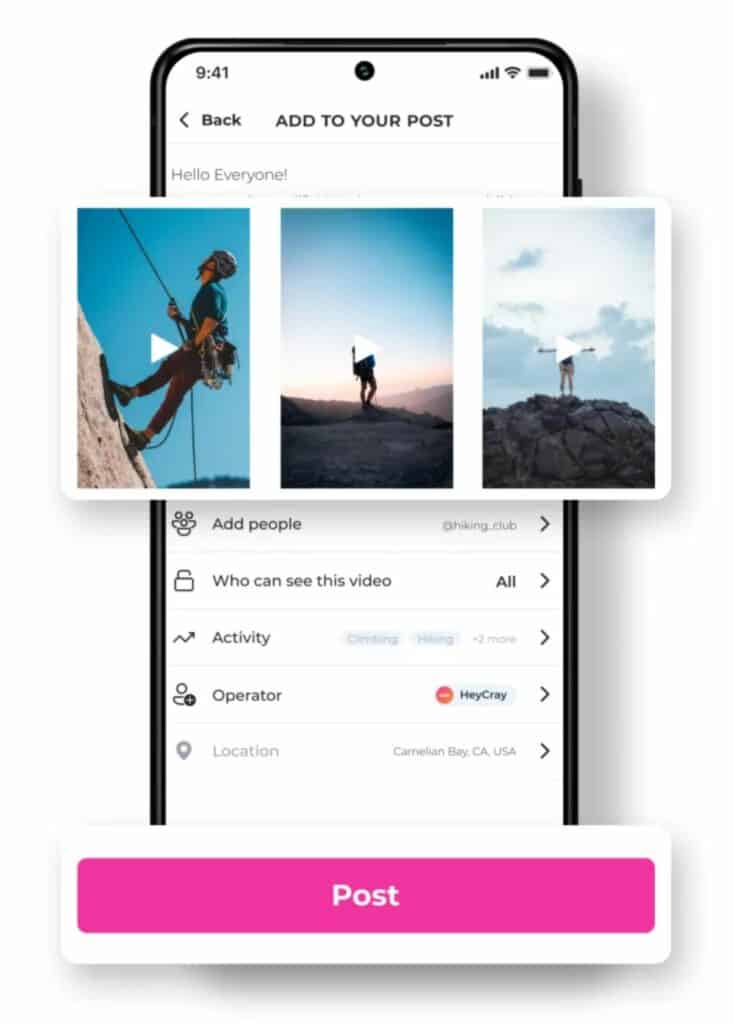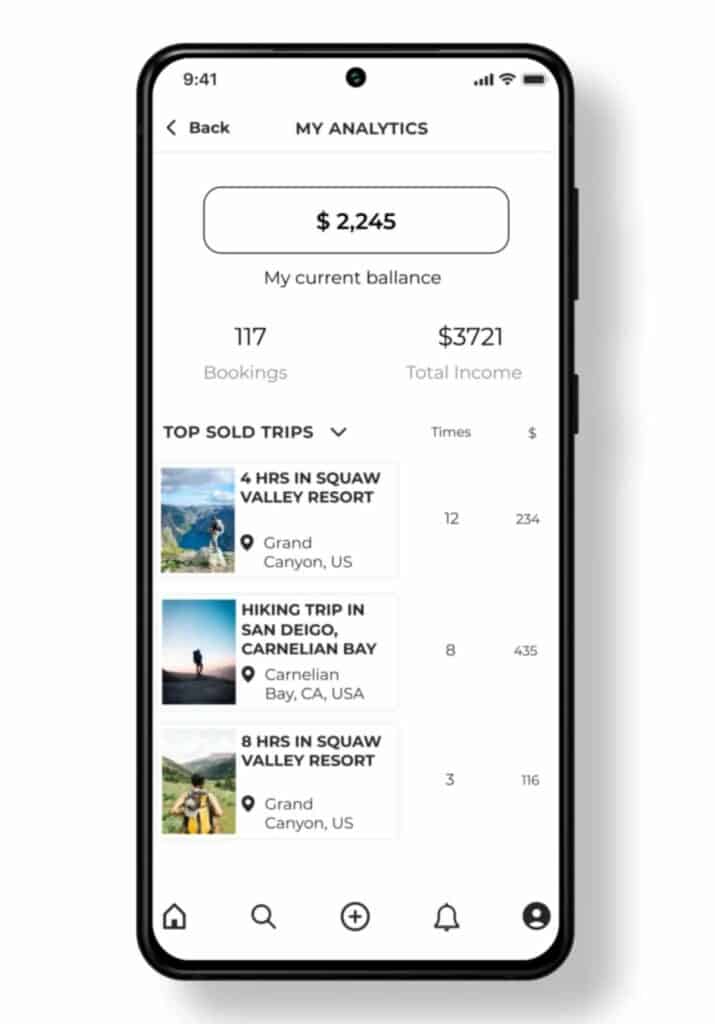 Cray's interface enables content creators to link their videos to experience specific experience listings (left) and view the bookings and commission generated by their videos (right) | Images provided by Cray
Make no mistake, though: this is a distribution channel, not direct booking. Booking commissions that would normally go to traditional OTAs like Viator or GetYourGuide would now go to Cray — and Cray splits that commission with the content creator that generated the booking.
Other companies are taking different approaches to evolving the influencer/operator relationship. With Jerne's platform, content creators and travel suppliers can find each other to make agreements directly. Influencers can make requests for things like free tours in exchange for content, suppliers can make offers, and influencers get unique booking links that enable suppliers to track the influencer's completion of deliverables and ROI (return on investment).
NaviSavi focuses on enabling travelers to discover experiences and plan itineraries with "short, unedited videos from real people" in another approach that pays content creators $1 up front for each approved video. As NaviSavi's founder Sally Bunnell recently shared on the Experience This! Travel show, their goal is to become the "Shopify of Travel," providing experience operators with the opportunity to load up experiences on their platform and connect with content creators whose videos of those experiences help promote them.
Regardless of the specific approach, these companies are all seeking a way to connect operators and bookings directly to the social media and platforms where more and more travelers are discovering experience,
It's really about bringing "something new to the OTA space that hasn't existed yet," says Raiz. An interesting question here is if and when the big OTAs incorporate video.
Learn More at Arival Activate | Bangkok 2023
Join us at the next Arival to learn more about adding content creators and influencers into your distribution mix. Raiz will be co-leading a breakout season on The Collision Between Content Creators and Experience Creators at Arival Activate | Bangkok 2023 in June.
Become an Insider Pro Access member today and get access to the full library of Arival research, plus many other benefits such as free consulting sessions, special discounts and 20% off in-person events, starting from $179 per year.
GET ON THE LIST!
Sign up to receive insights tailored for the in-destination industry as well as updates on Arival.
Sign Up
Header photo: Pexels / Pavel Danilyuk