Usually, the CEO interviews with the big brands at Arival conferences that get the most attention, but there are always some overlooked gems that leave a lasting and impactful impression. They could provide exceptionally valuable insights for operators, they might tackle a tough problem very well, or they could just be incredibly entertaining. Sometimes, they do all three of those things.
Here are five talks that stood out for their relevant, engaging, and practical insights for creators and sellers of tours, activities, and attractions.
1) Planning amid Uncertainty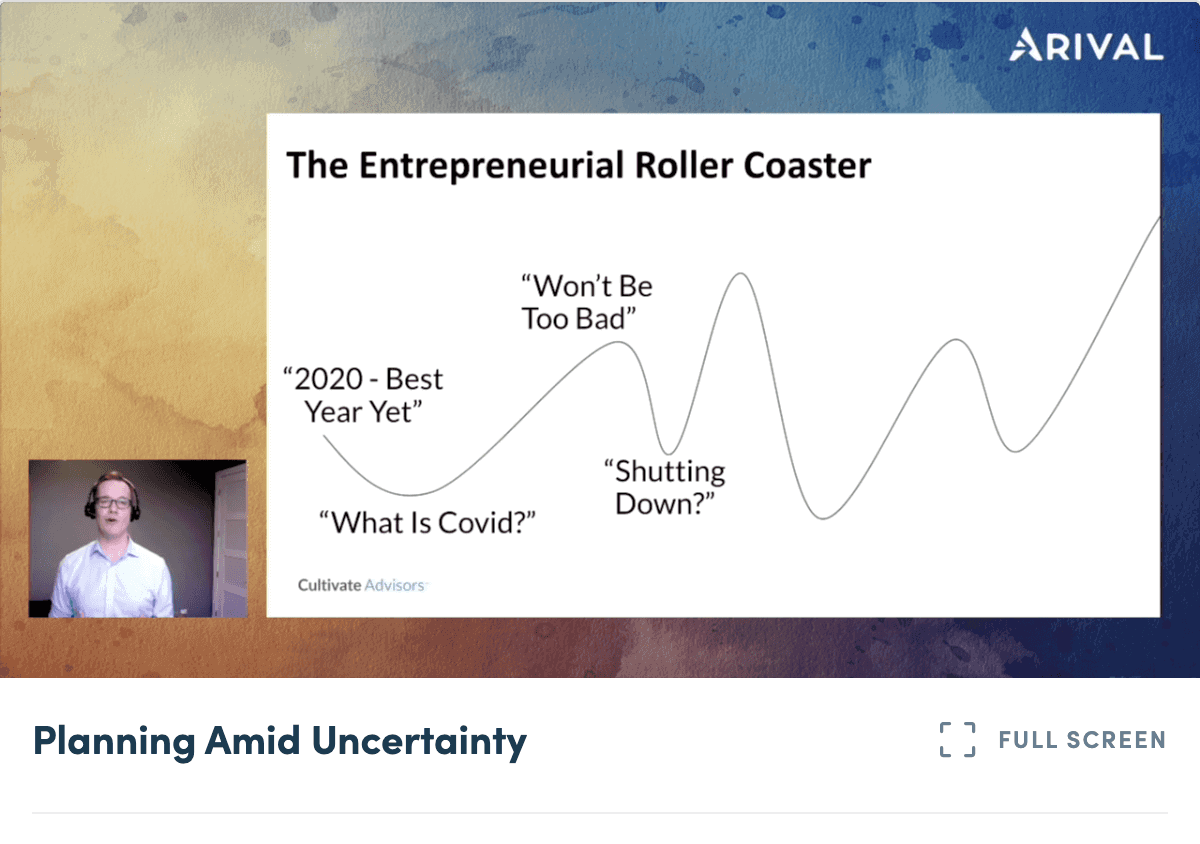 Keynote
Casey Clark, Co-Founder & CEO, Cultivate Advisors
Monday, Oct. 26
24 mins
Why Planning amid Uncertainty is worth it:
Every business needs to have a plan and a budget, but how do you plan – let alone budget – when there's still so much uncertainty ahead for 2021? This top-rated keynote from Casey Clark, who's built a successful business helping small and medium-sized businesses grow, walks through some essential steps every tour and activity owner/operator can take. He does it in an easy, jargon-free way that takes a lot of the stress out of a pretty stressful topic. No wonder it was one of Arival 360's top-rated sessions.
If you're concerned about how to plan for 2021, this is well worth the 24 minutes. You may also want to check out the companion workshop to go a little deeper, The Planning Mindset, also on Monday, Oct. 26.
2) Tech Talk: The Mobile Self-Guided Tour Landscape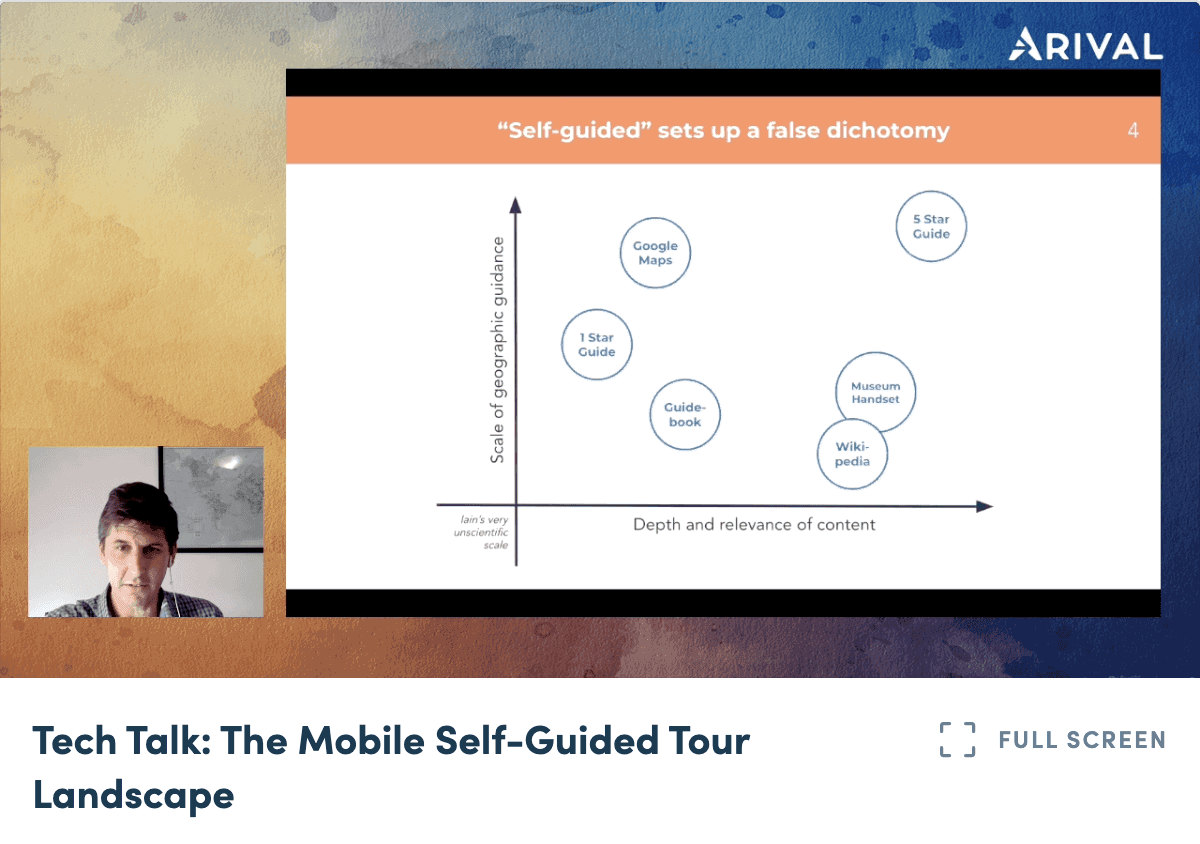 Keynote
Iain Manley, Founder & CEO, VoiceMap
Monday, Nov. 2
11 mins
Why Tech Talk: The Mobile Self-Guided Tour Landscape is worth it:
A lot of operators are skeptical, but here's the truth: self-guided mobile tours were a thing pre-Covid, and they're only going to be more important in 2021 and beyond. Iain Manley, who's been at this now for six years, provides a short, crisp, insightful overview of the self-guided mobile landscape, the role it plays in our market, where it may be headed, and what it means for our industry.
3) Distribution's Other Dirty Word: Content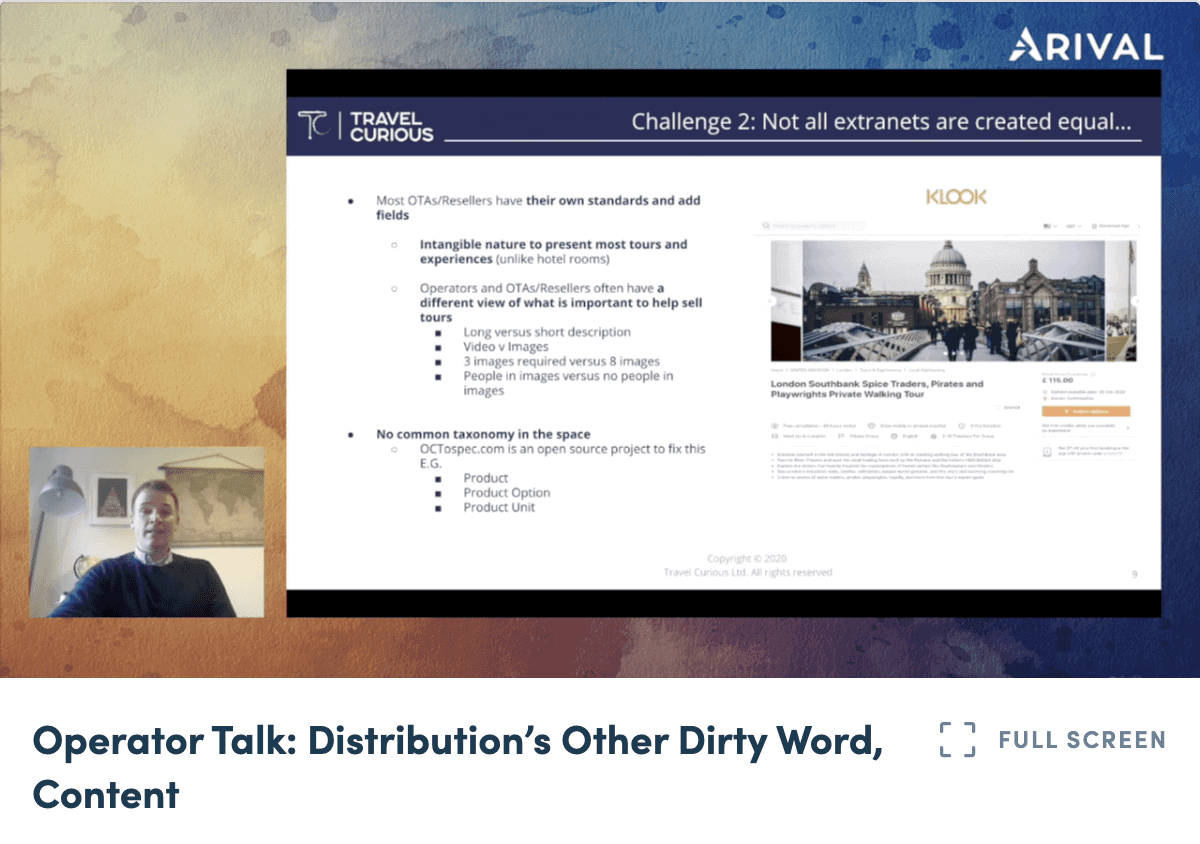 Operator Talk
Alex Grant, Founder & CCO, Travel Curious
Monday, Nov. 2
16 mins
Why Distribution's Other Dirty Word: Content is worth it:
Most of the discussion on distribution centers on OTAs, bookings, commissions, etc. But there's another, perhaps more challenging, and certainly uglier topic lurking underneath: as operators work with more distribution partners, how can we manage all of our content (listings, descriptions, photos, calendar availability, pricing, translations, etc.) across all of these channels. Alex Grant of Travel Curious has been working in the trenches on this issue, and as he lays out in this talk, it hasn't been pretty.
I love – and really appreciate – how Alex walks through the mess of content management, exposes some warts at their own business, and shares some practical learnings. This is a must-watch for any tour and activity operator planning to grow their distribution partnerships.
4) Tiktok in 10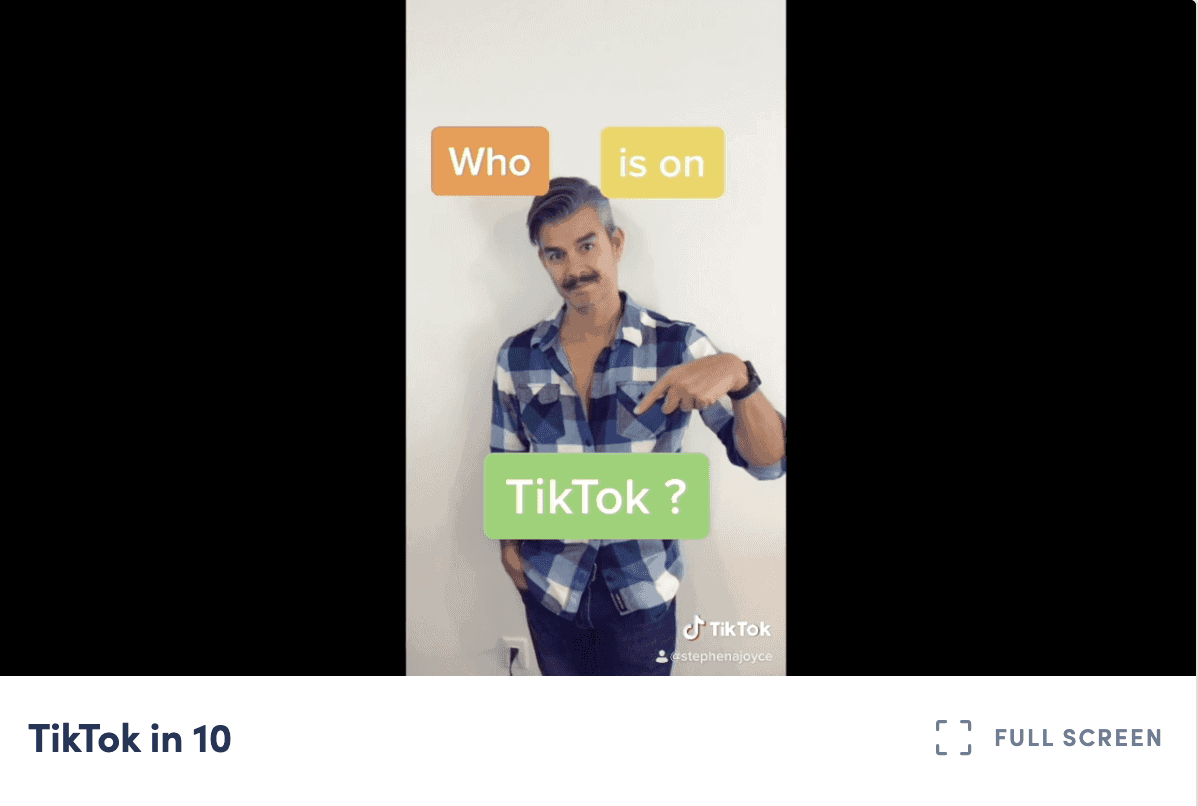 Keynote
Stephen Joyce, Consultant, Corellian Strategies
Monday, Nov. 2
10 mins
Why Tiktok in 10 is worth it:
Former Rezgo CEO and all-around industry nice-guy Stephen Joyce has put together the most delightful, fun, and informative tour and activity operator guide to the fastest growing social network right now. If you don't get Tiktok, then I promise after these 10 minutes, you will. If you do get Tiktok, then you'll enjoy this even more, and you'll still learn something new.
5) Tour Guide Training, Beyond the Script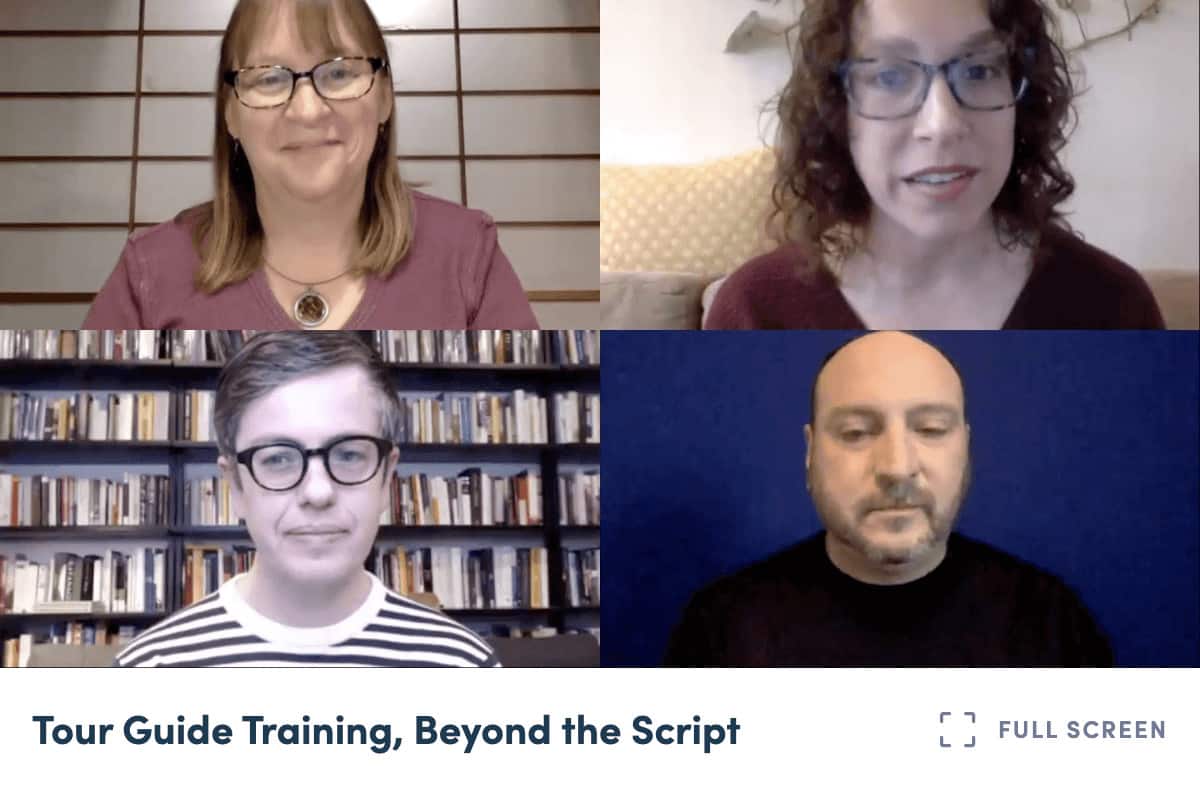 Panel
Speakers: Nikki Padilla Rivera, Tour Guide Trainer & Advocate, Trip Kinetics; Lauren Shannon, Partner / General Manager, Arigato Japan; Alan Armijo, Co-Owner, TripSchool; Mitch Bach, CEO/Co-Founder, TripSchool
Thurs, Nov. 5
35 mins
Why Tour Guide Training, Beyond the Script is worth it:
This is the most extended session I'm recommending here, but well worth it if you are a guide or if you hire guides. These four experts on tour operating and guiding go beyond the conventional script to discuss ways guides can elevate the guest experience and how owner-operators can foster excellent guiding at their companies.