Operator Takeaways:
Travelers are ready to book, but they are waiting for clarity to be able to book that summer or fall trip with confidence that they will not have to cancel
Travel bookings for the select markets that are open showed surges in demand that have far exceeded 2019 levels
Demand could return quickly as destinations reopen
Tour, activity and attraction operators need to monitor closely the easing of travel restrictions for their own destinations and their key source market countries
Analysis presented to the Arival Spring Into Summer conference shows significant spikes in international demand when governments make statements around the easing of restrictions on international travel.
The analysis, presented by air travel forecasting firm ForwardKeys, compared the number of outbound air tickets issued in the U.K. in 2021 to 2019.
Following an announcement by the British Government on the roadmap out of lockdown on 22 February, ForwardKeys' data shows that the number of tickets issued was almost 160% more than at the same time in 2019.
British travel agents reported a similar spike in demand when the green list of countries where travel would be allowed was announced on Friday. Currently, international travel is banned from England until 17 May.
A smaller spike occurred when the government announced the U.K. was moving to phase two of the roadmap on 5 April.
Greece looks set to be the big winner of the season, with the number of confirmed tickets sold for between July and September 12% higher than 2019 levels, according to ForwardKeys' analysis.
However, Greece was not added to England's green list. It is due to be reviewed every three weeks from 17 May.
The 12 places that English travelers may visit are Portugal, Israel, Singapore, Australia, New Zealand, Brunei, Iceland, Gibraltar, Falkland Islands, Faroe Islands, South Georgia and the Sandwich Islands, St Helena, Tristan de Cunha and Ascension Island.
Scotland, Wales and Northern Ireland are yet to announce their plans to restart international travel.
ForwardKeys data shows that Cyprus, Spain, Malta and Croatia are showing high levels of demand from British travelers. However, these countries are currently on the English amber list, meaning only essential travel is allowed.
"Airlines have decided to bet on Greece this summer"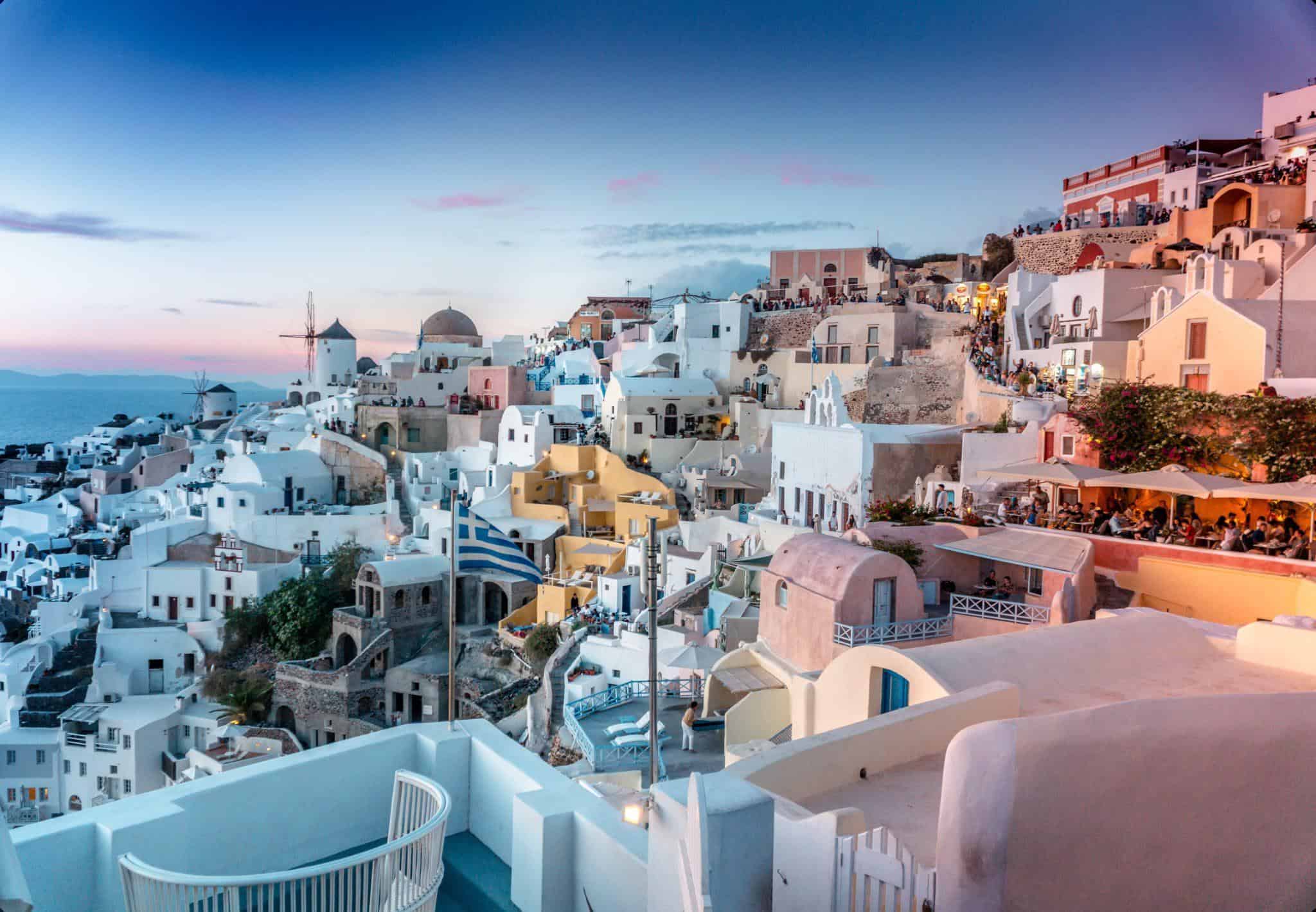 Olivier Ponti, vice president of insights at ForwardKeys, said:
"It is no coincidence that the two countries showing the highest level of reactivation are also the ones who were the first in communicating the reopening of borders for the summer season.

"Just like in 2020, there are benefits to being ahead of the pack. One of these benefits is that airlines have more time to adjust their seat capacity.

"For example, we can see that airlines have decided to bet on Greece this summer, increasing seat capacity to levels even superior to the ones registered in 2019."

Olivier Ponti, vice president of insights at ForwardKeys
Ponti said that international air travel is still depressed by 86%. International arrivals to Europe are down by 89%, to the Americas by 75%, to the Asia Pacific region by 95%, and to Africa and the Middle East by 78%.
Travelers from the U.S. are most interested in visiting Iceland. The number of tickets issued to visit the volcanic island stood at 158% of 2019 levels on 11 April.
While destinations should prepare for an influx of Brits, followed by the French, uncertainty in Germany means that it is more likely their citizens will travel domestically.