Italy is home to the largest outbreak of coronavirus in Europe, and the country's tourism sector is being hit particularly hard. As the Italian government has placed the whole country under dramatic travel restrictions—not just Northern Italy, where the outbreak is severe—operators around the country are experiencing hardship.
We asked five operators from Italy to share what they are currently going through, and how they are weathering this unprecedented downturn. 
Giuseppe Mattiazzo, Head of Marketing, Venice City Tours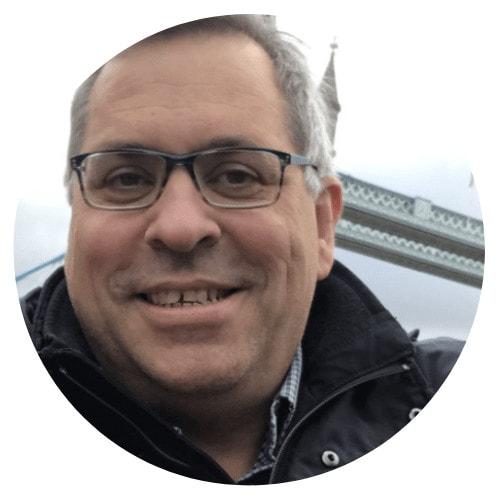 In Venice, we received hundreds of cancellations in just a few days for this month alone. On February 22nd we were almost fully booked for the Venice Carnival, an annual festival held in Venice, and in just a few days, everything changed.
We are still receiving reservations for June, July, and August. If the coronavirus ends or at least loosens its grip on Italy, we may be able to catch the second tourism part of the season.
After 2003's SARS infection, airlines immediately opened up low-budget tickets to quickly spur the start of travel again. I suppose airlines will do the same this time, too.
We are engaging our staff to find solutions to avoid losing the most important thing in our business: our team and our suppliers. We figure this hard period will be around three months longer, and we are preparing a plan. We are sure that when the business starts up again we will have a different market. We will have to imagine and adopt a new business model for a new situation.
Learn more about Venice City Tours.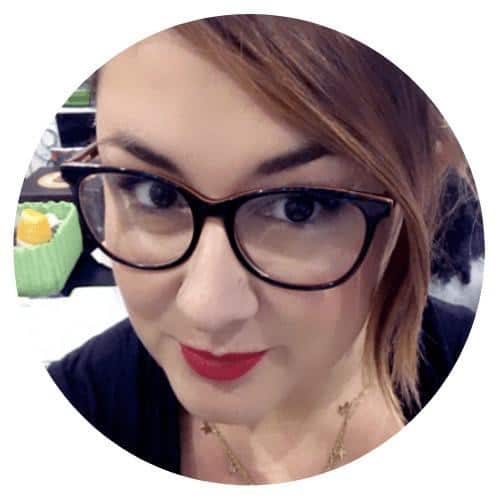 This is a very tough time for us and all the Italian operators. On February 20th, when Italy was declared to be one of the most infected countries after China and South Korea, we started receiving daily cancellations for the whole month of March and April—and a little into the following months. This was a shock as we were all fine: Life seemed exactly the same. Shops and tourist attractions were open. We were operating as normal.
Then with all of the press, American students based in Italy for study abroad programs, which are a huge source of revenue for many businesses here, were sent back. On top of this, we are not receiving new bookings. The situation is tragic. Hotels are closed, restaurants are empty, and tour companies are no longer operating. For a country where tourism is a main source of income, we have all been badly hit by the coronavirus outbreak. 
As a business owner, my future is uncertain. I have spent 13 years of my life building my business with sacrifices and many sleepless nights in a country full of taxes, stupid laws, and unnecessary expenses. I have been ready to face the problems of the market every year, stay informed about new travel trends, and learn new ways to offer a better service. But I wasn't ready to see my business at risk because of this virus!
I am not the only one in this situation. The whole Italian economy has been terribly affected. 
Talking about steps we can take, all tour operators are still waiting to receive the right support from the Italian government in terms of receiving funds and deferring taxes. The Italian government has officially issued the legislative decree n. 28 art. 1463 c.c to regulate the reimbursements required of Italian operators for tourist packages and tour reservations in order to protect, defend, support, and safeguard all Italian businesses operating in tourism. This should temporarily help tour operators who have already lost a lot of money.
We are trying to inform our followers and guests about the situation on social media, remind them about the safety procedures imposed by the country, and reassure them that Italy is fine. We have updated our terms and conditions and added trip cancellation insurance that can be included in bookings. We are asking for deposits instead of the full payment, and this deposit can be used for any departure. We are running promos for future dates, we are asking for support simply by buying vouchers which can be used in the future. We continue to promote our beautiful country. This is what we are doing, but if the situation won't change, it may not be enough.
We are all in the same situation and some countries like Italy have been impacted more than others. People will return back to travel soon, but we need money and support now to continue operating. Asking for donations or to buy vouchers for future bookings will help us have some funds to keep the business going. We will stay strong and we will continue fighting because we love our job and we hope everything will end soon.
Learn more about Travel on a Budget.
Ecaterina Hutuleac, Co-founder and Tour Guide, Discover Messina Sicily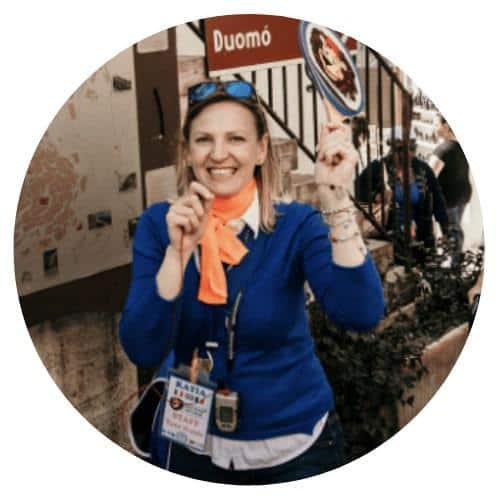 Thank you for giving us the opportunity to share our situation. While I am writing, I am in the office for the last time because the Italian authorities almost forced all the inhabitants to stay at home in order to avoid a mass epidemic. My feelings during this period are confused, and not the best.
I have seen a lot of tour operators say they are trying to focus on the local market. But here in Sicily, it is impossible to do so because nobody—and I mean nobody—is disposed to travel, and furthermore, they are staying in their houses.
How is the coronavirus outbreak affecting our business? We are completely blocked. We are only receiving cancellations, and from our perspective, the season is lost. I am unable to predict how things will be in the future because every day we receive more updates and restrictions from the national and local authorities.
Most of our customers are from the United States, and they typically arrive as cruise ship passengers. But many of the cruise ships are changing their itineraries to avoid the COVID-19 emergency. We understand the decision perfectly. But because of this, and because people are not traveling to Italy, it is impossible to continue our activities. 
At this moment, we are trying to focus on the creation of a new website, and we are connecting with tour operators and OTAs worldwide in order to have more partners when all this ends. We are all trying to enhance our knowledge and create new experiences. 
Arival created a wonderful, strong community, and what you can do for us at this moment is to keep us united, and give us the opportunity to share our experiences and our suggestions in order to overcome this dramatic situation.
Despite all of these issues, I truly believe this situation will teach us something important, and we will emerge stronger than ever. We only need to have patience and live differently for a while. #thebestisyettocome
Learn more about Discover Messina Sicily.
Urbano Brini, Co-founder and Business Development Director, Florencetown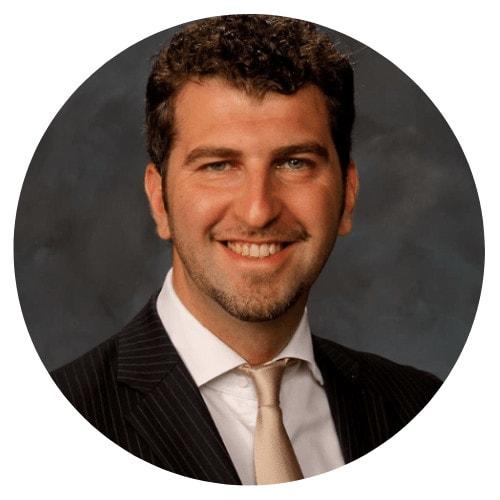 Due to the COVID-19 virus outbreak, for safety reasons as well as for the security regulations introduced by the Italian government, Florencetown is unfortunately forced to limit the availability of the shared group tours. 
The situation here in Florence and Tuscany is mainly safe. Some restrictions have been put in place by the government, and for a sense of responsibility toward our guests and towards our employees, Florencetown is also managing operations to provide the highest safety.
The offices will continue to assure correspondence, as strategic procedures have been given to our staff so they will be able to assist guests from home. Our team is ready to assist with advice, information, or anything else guests might need. Professional responsibility requires us to stop operations now for a sooner and faster recovery.  
It is a very eerie feeling here at the moment, not of panic, but resigned sadness. The hashtag #iorestoacasa, "I stay at home", is already a national plea for people to lay low and help stop the contagion from spreading. It's important to remember how resilient Italy is. This is a place that has survived world wars, devastating floods, plagues, economic disasters and has still emerged as a destination that is beloved by so many around the world. 
The media often portrays the life of entrepreneurs as glamorous. But while the news may emphasize the positives, an entrepreneur's journey often takes dark twists and turns. There's usually a downturn just around the corner—whether that is a missed forecast, a problem on a tour, or uncontrollable circumstances such as the coronavirus.
Luca my business partner and I are co-warriors on this new chapter where we have to adapt the company to the new tourism landscape. 
Are we angry? No. Are we worried? Yes, a little. Are we positive? We'll get through this. We will as a team: together with our incredible Florencetown team, and the beauty of our land, Italy.
Learn more about Florencetown.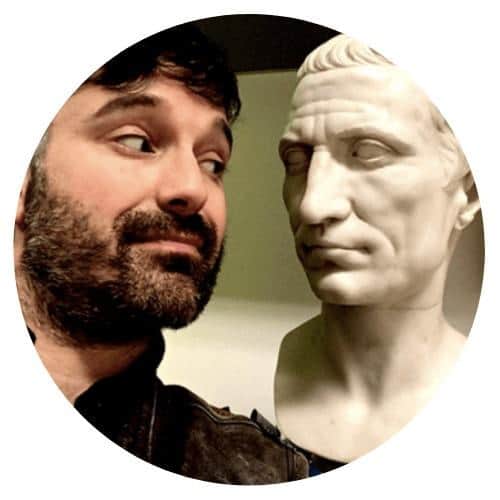 I think we have all suddenly awoken to find out how brutally vulnerable and risky our sector can be. I believe the virus will force changes in the way we run a tour and activities business in Italy. Maybe there will be changes everywhere else, too.
I do know that this will eventually all be over, and Italy will have people coming back sooner or later. If there is only one positive side in all of this, it is that tourism never really had a complete stop as is happening now. We never had time to step back and make significant changes, gather ideas, reconsider aspects such as company identity, working relationships, and goals.
Low seasons disappeared many years ago with the incredible growth of tourism in Europe. We kept working and producing and making small changes little by little. This is now a huge opportunity for a deep restructure wherever it is needed. 
Learn more about Eyes of Rome.