Before social media, our sphere of influence was relatively small, extending to close friends and family. But today, one person can have influence over hundreds of thousands, even millions of people. As a result, influencer marketing in travel and tourism continues to be a hot topic for tour, activity, experience, and attraction operators looking to leverage this incredibly lucrative form of word-of-mouth.
We've had several experts speak on advocate marketing at past Arival events, but despite the known importance of influencer marketing, it can be a difficult realm for operators to navigate. Each influencer plays by their own rules, making it a sort of wild west for those used to structured marketing and advertising efforts.
We can learn a lot about travel influencers through their relationships with Destination Marketing Organizations (DMOs) and tourism boards, which Skift reveals has been a mixed bag. While some agencies have started to re-allocate their marketing spend from advertisements to influencers, the ability to effectively measure the ROI is still unclear. But that doesn't mean it's not working.
Here are some of our best tips for travel brands looking to get in front of media users with tourism influence marketing.
The Rise of the Travel Influencer
Why are influencers important for experience operators and other travel brands? Consumers are drawn to influencers for both their beautiful aesthetic approach and their engaging ways of revealing off-the-beaten-path destinations and experiences. Almost 11% of adults worldwide say they follow travel influencers when planning trips and about 53% of social media users say they have purchased something after seeing an influencer post about it on social media, according to a 2022 Pew Research survey.
Gen Z and Millennials Search for Information on Social Media
The importance of influencer marketing is particularly salient in younger traveler demographics. TikTok and Instagram are hotbeds of discovery for Millennial and Gen Z travelers, shaping the way young consumers discover destinations and plan their trips. These authenticity-valuing generations like to hear it from their peers who have actually experienced it firsthand, and have little patience for travel marketers and their advertisements basically saying "look at how great we are."
According to Phocuswire, on TikTok the "travel" hashtag boasts more than 182 billion views, whereas on Instagram, 695 million posts bear the same tag. They also reveal that Google has found 40% of media users aged 18-24 are looking to TikTok or Instagram first for inspiration.
TikTok continues to grow in usage for travelers ages 10-29, who make up over half of their user base. Millennials still lag behind, with just 16.4%, but that number has grown over the last year. These younger consumers look to tourism influencers on TikTok to find unique experiences in destinations that their friends and family may not have thought of.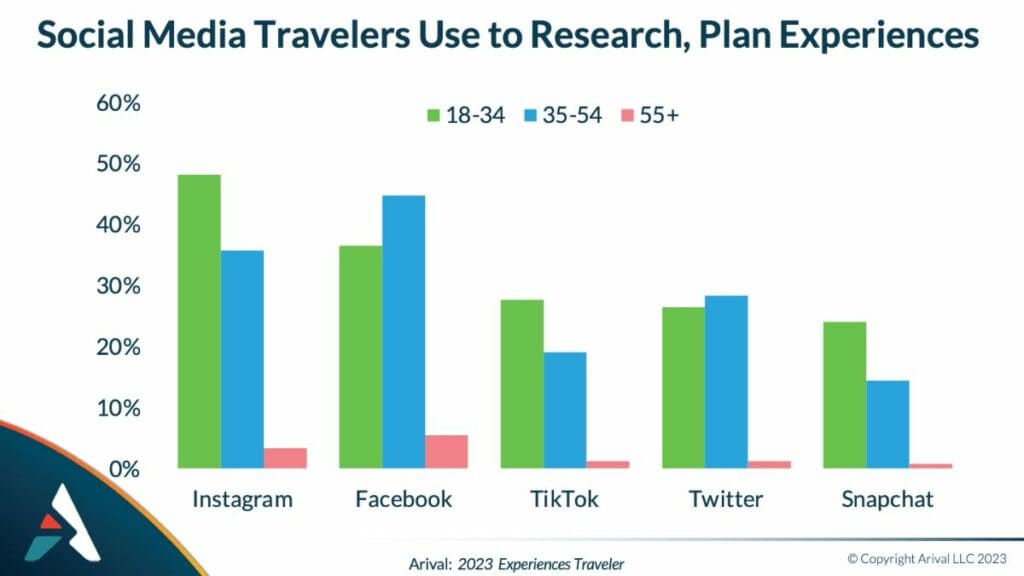 The Power of Influencers in Travel and Tourism
Travel brands that take their influence marketing initiatives seriously are more likely to reap the benefits from it. Like any growth initiative, you want to be strategic and come up with a creative approach that gets consumer's attention. Keep an eye on what the big travel brands are doing for travel influencer marketing collaborations and ask yourself: what worked, what didn't work, and what can we take away from this for our own approach?
The great thing about this type of endorsement content is that it can be evergreen in nature. A post from several years ago can still get good visibility today. So, when you're thinking about influencer marketing, don't rule out the long-term impacts for your business. This is especially true for YouTube videos and blog articles.
In fact, sitting down with the influencer you're working with or your team and brainstorming ways to extend the life of their traveling and tourism content is a wise move to make. Embedding influencer content to your website can also help maximize the visibility, as an influencer endorsement can often have more weight than advertisements and standard Tripadvisor or Google reviews.  
Pet travel influencer (yes you read that right) Loki the Wolfdog has 1.8 million Instagram followers that would probably love to follow him onto your boat tour.
Choosing the Right Ambassadors for Your Brand
Scoping out the influencer scene in your destinations is often the first step. If you type your destinations into Instagram or TikTok search, what are some of the first photos or videos to come up? Who's talking about the experiences in your region? Go even one step further and see which travel influencers have tagged your DMO, tourism board, and competing activities or tours, and then check out their accounts.
Another way to meet travel influencers is to attend conferences that they attend. TBEX for content creators and Women's Travel Fest are two great events to meet potential partners in the travel influencer space. Depending on what sort of experience you offer, finding a specialized gathering can put you in front of the right people. If you're in the adventure travel space, you might find the right tourism influencer at an Adventure Travel Trade Association event. And Arival Events of course are a great place to connect with others in the experiences sector of travel, exchange ideas and build connections.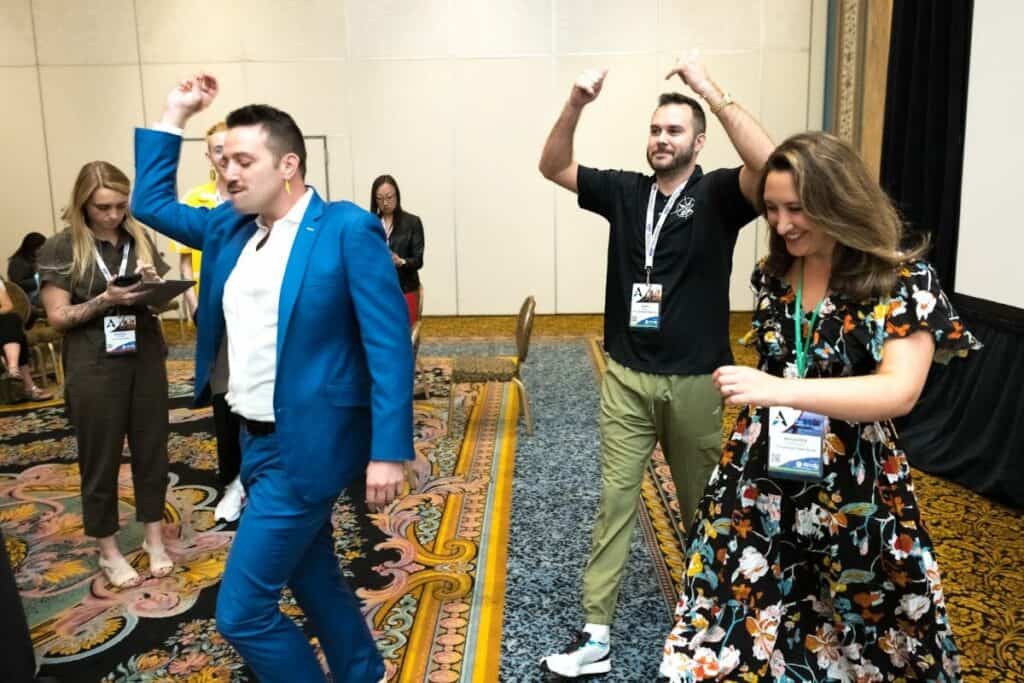 These organizations often have Facebook groups as well that you can connect with influencers in. In addition, a quick search of "travel influencers" on Facebook reveals there are dozens of active groups where travel influencers hang out, which can also be a great place to start.
Finally, there are many third-party tools that can help you find and connect with tourism influencers, which can also be a great place to start. For example, companies like Cray, NaviSavi and Jerne are developing platforms to connect experience operators and content creators, or what Cray co-founder Raquella Raiz calls "The OTA For Gen-Z." Here is a roundup of 22 free influencer marketing tools to explore.
Collaborating with Influencers: Best Practices
Before you launch into full-scale tourism influencer marketing campaigns, it's helpful to understand a few best practices so you get started on the right foundation. Here are a few things to consider:
1. Identify travel influencers to partner with
When exploring the world of tourism influencers and making a list of potential partners, you'll want to make sure you identify the right people (or pets) you want to be working with. Here are a few things to pay attention to:
Followers: how many followers do they have? Someone could have a million followers, but are they real? Depending on the size of your business, you might want to consider micro-influencers, people with 10,000–100,000 followers. Why are micro influencers important? Micro influencers can be just as influential as travel influencers with a larger reach, and they might be a better match for your target market and have more affordable rates.
Reach & Engagement: are their posts getting genuine comments? Are people tagging their friends? If it's a video, what's the reach? These are important metrics you want to pay attention to in influencer marketing. Have they shared a 'sponsored' post recently? How did that perform?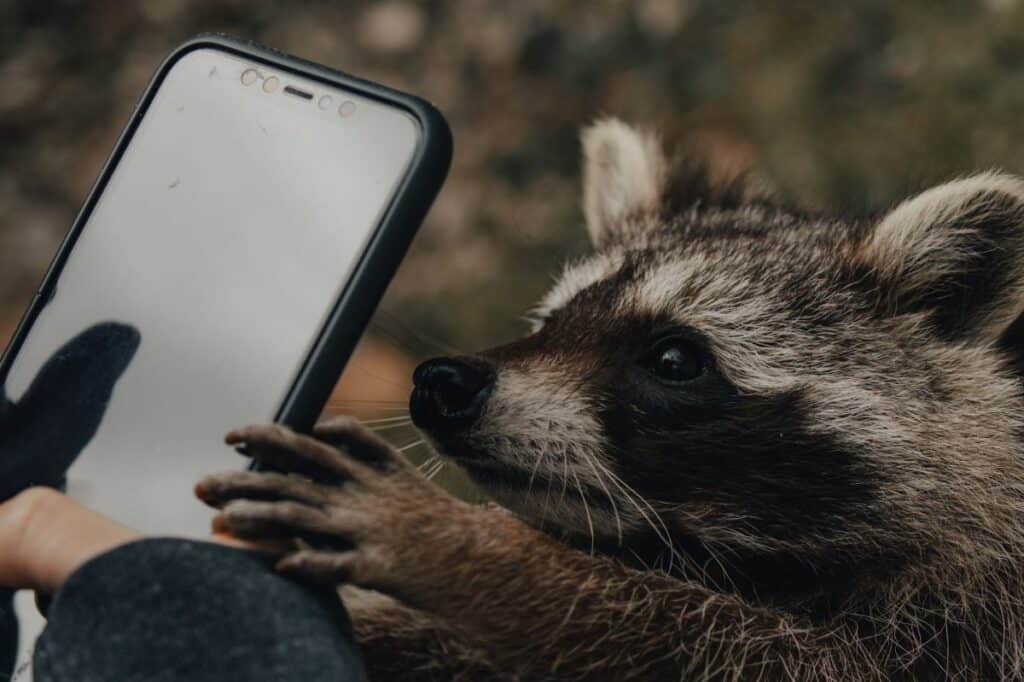 Values & Fit: just because someone has great numbers, doesn't mean they're the right fit for you. If you operate a luxury experience, then find someone who is posting luxury content. If they're posting about fast food but you're operating a slow food tour, then it's clearly not a good match for your audience's values and aesthetic.
Like most things in marketing, it pays to build a relationship with someone before jumping into business with them. Start by engaging and commenting on the posts of travel influencers that you've identified as potential partners. Sometimes this simple act of engagement can result in them coming to you first, which can help with negotiating favorable terms.
2. Explore creative ways to work together
If you have a good feeling about a travel influencer, then reach out and see if they have a media kit. If they are going to be charging you a fee, then this is essential. You'll want to know their monthly reach, how many shares/saves a typical post gets, and what past collaborations have looked like in terms of return on investment.
Yes, some travel influencers are going to want to be financially compensated for their initiatives. But you may be able to find tourism influencers that are willing to work for an exchange, such as a free experience in exchange for a post to their audience.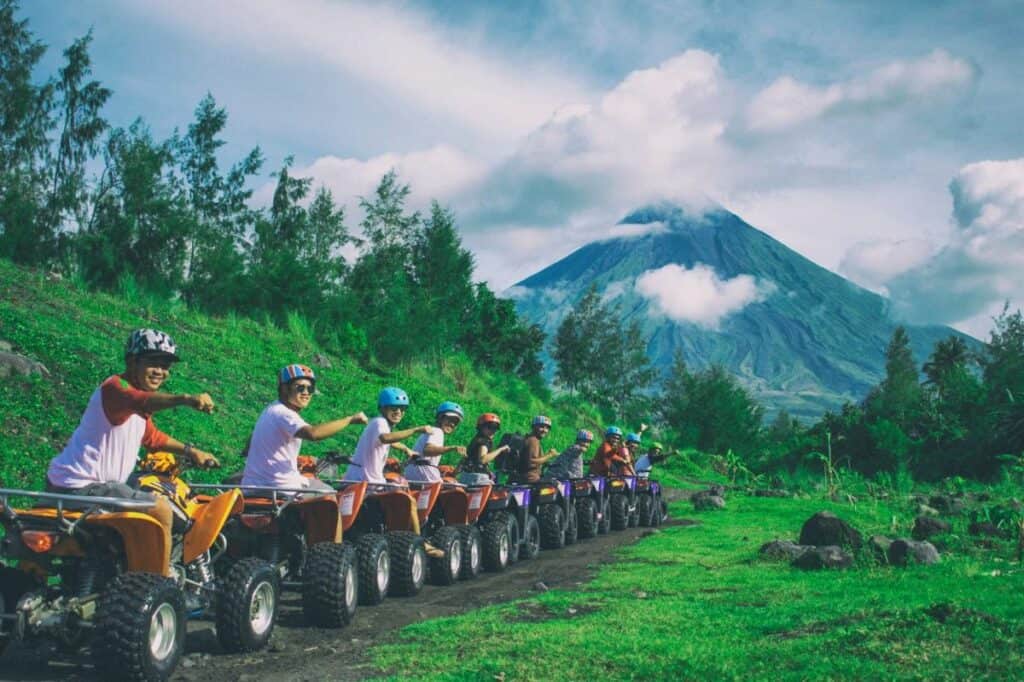 You may also want to consider that working with an influencer in a more comprehensive manner can be very beneficial. For example, many travel influencers are terrific photographers and creatives. Instead of just doing a simple tour exchange, you may want to explore what it would look like for the influencer to do a comprehensive photoshoot where you would get 20 photos to use on your social media. Not only do you get the exposure to their audience, now you have a lot of great content to work with for the next few months.
When you find a travel influencer you want to work with, ask them what other sort of creative ways you can get the word out about your experience, tour, activity or attraction. You never know what other sort of fun tourism marketing ideas they might have up their sleeves!
3. Host a special influencer experience
Fam (familiarization) trips have long been used in the travel space to bring together travel agents and media into destinations to help them sell it. Why not do something similar for travel influencers?
If you can bring a handful of influencers together at once, you'll be able to create a lot of buzz in a short period of time. This is a particularly great idea to employ prior to the beginning of your busy season, or the launch of a new tour or experience, so that you can have a lot of word-of-mouth circulating when you need it most.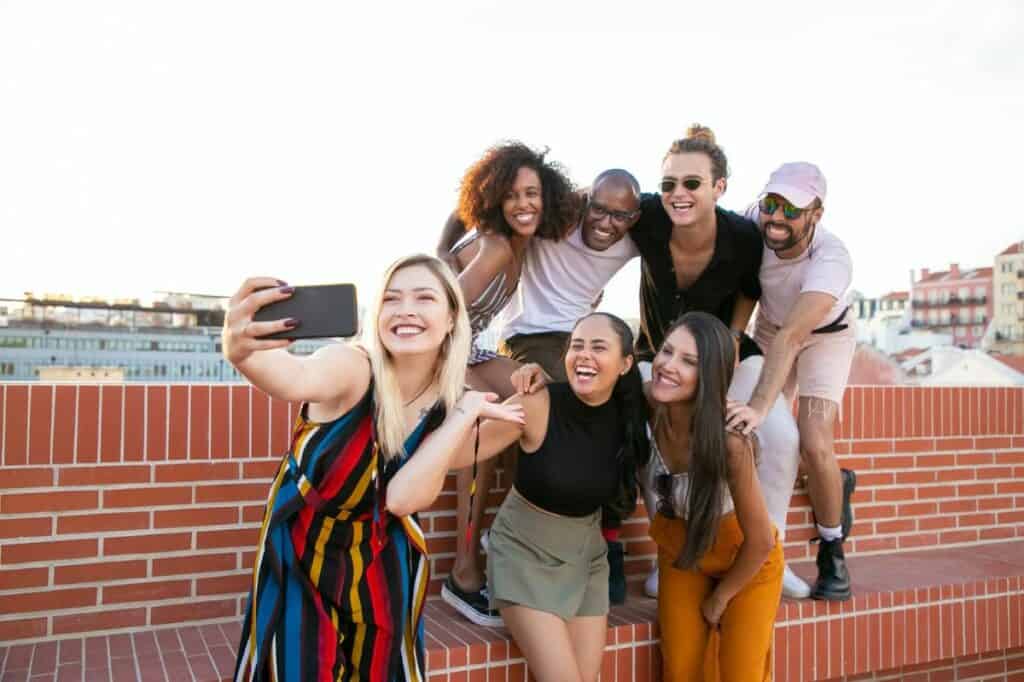 Risks and Challenges in Influencer Marketing
As with any sort of marketing initiative, there are a number of horror stories about influencer relationships gone wrong. A lot of failed influencer marketing attempts stem from a lack of communications around expectations.
Make sure you lay out all your expectations up front, preferably in a legal agreement. Be clear on the number of times the influencer is going to mention you, how they're going to tag and link to your business, and what sort of report you will receive after an agreed upon timeframe.
As influencers have their own voice and own goals, it's important to also share your brand guidelines and discuss how you can find a way to meet somewhere in the middle. If you choose an influencer that shares your values, that shouldn't be a difficult thing to accomplish. But sometimes personality clash can result in content and endorsements that feel forced or off-brand, and then you've essentially wasted your money. So don't skip the important steps outlined above!
Looking Ahead: The Future of Influencer Marketing in Travel and Tourism
While tourism influencers have been blamed for ruining travel by creating unrealistic romanticized content and contributing to overtourism, influencer marketing in travel and tourism shows no signs of slowing down. The key is to find partners that care about your destination and traveler's impact. As travelers become more conscious, "snake oil" influencers will lose popularity. Authenticity and genuine concern will become key for selecting influencers that bring in the kind of travelers all operators love to host.
In the future as new social media platforms gain popularity, we will see a growing need for niche travel influencers, like past Arival MC Ravi Round The World, who specializes in highlighting LGBTQ-friendly destinations. Can you think of a niche of travel consumers you'd like to get in front of?
[CAPTION: Travel influencer Ravi Roth worked with Asheville Wellness Tours to create this TikTok video promoting their goat yoga experience ]
Most importantly, remember that everyone has influence to some degree or another. You never know how influential the people who have already gone through your experience are. You might have an influencer in your experience right this moment! Even if they only have a few hundred followers on social media, someone with a small yet loyal following of 500 followers might be more influential than someone who has 500K followers that don't know, like, or trust them. Don't let vanity metrics get in the way of always treating every single person like they're a celebrity.
Modernize Your Marketing Approach With Arival
Learn more about the importance of influencer marketing, travel and tourism marketing in general and how Millennial and Gen Z travelers are discovering and booking travel at Arival 360 | Orlando in October. Arival CEO Douglas Quinby will be presenting the latest consumer research on the experiences traveler, and Sally Bunnell, CEO and founder of NaviSavi, will be sharing her insights in a session entitled "Forget Boomers! How will the next generation of travelers find you?"
Become an Insider Pro Access member today and get access to the full library of Arival research, plus many other benefits such as free consulting sessions, special discounts and 20% off in-person events, starting from $179 per year.
GET ON THE LIST!
Sign up to receive insights tailored for the in-destination industry as well as updates on Arival.
Sign Up