Travelers today are more interested in having authentic experiences on their trip than ever before. But that doesn't mean they don't also love traditional tourist activities, such as searching for the perfect souvenir to bring back home.
New 2019 research from Arival found that shopping was the most popular activity U.S. travelers partook in while on a trip. In partnership with U.S. Travel's National Council of Attractions and Experiences (NCAE), we found that three in five travelers (61%) shopped while they traveled. Arival surveyed 1,000 U.S. travelers who took a trip with an overnight stay and participated in a qualifying activity for this data.
Additionally, the majority of travelers made shopping purchases while participating in tours, activities and attractions.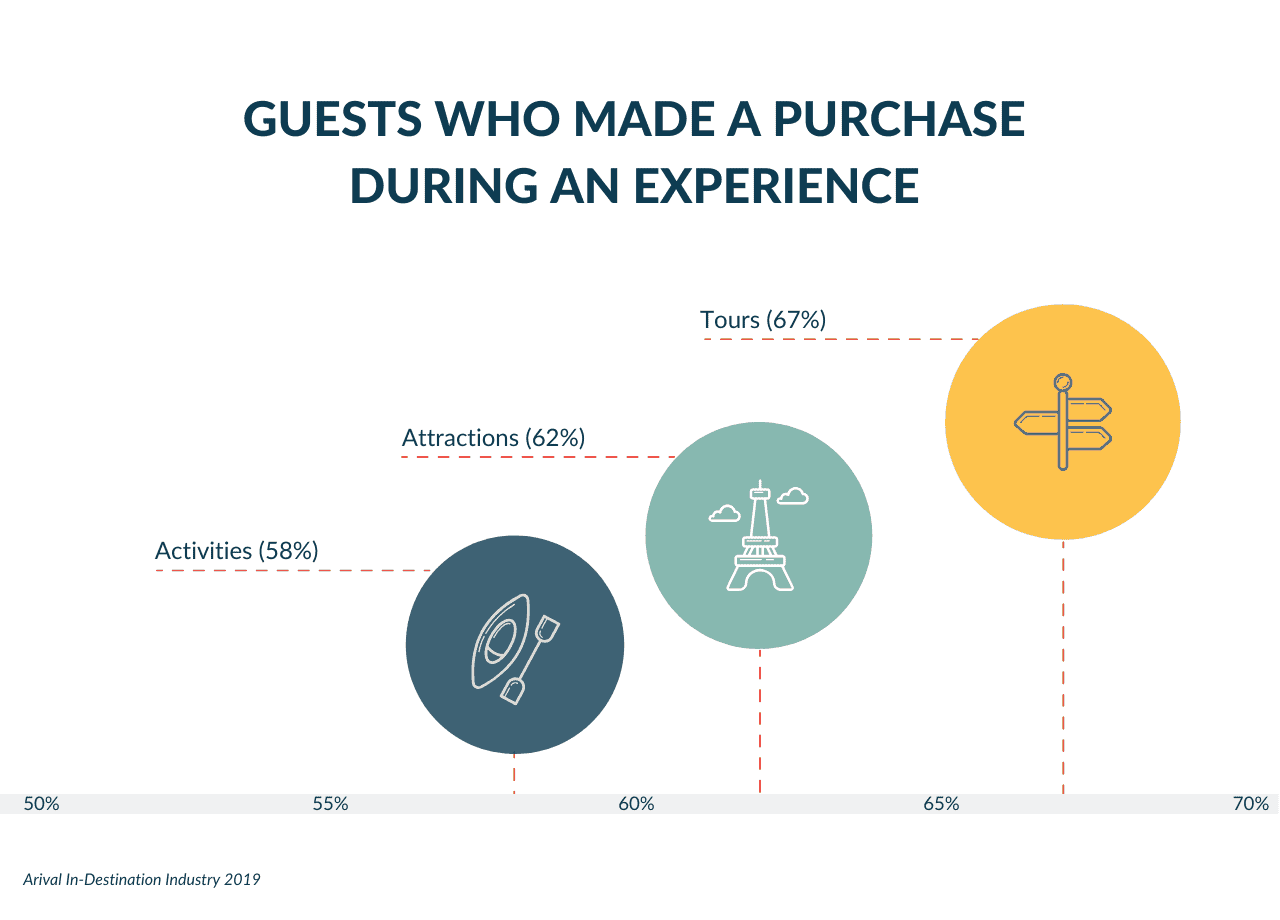 58% of travelers who did an activity, 62% of travelers who visited an attraction, and 67% of travelers who took a tour made a purchase during their experience. These purchases ranged from traditional gift shop items such as a T-shirt, jewelry or a postcard, to products that were used for the specific activity they participated in, such as sunscreen or a ball cap. 
Your Takeaway? 
Shopping opportunities matter to travelers who participate in things to do while traveling. Incorporate shopping opportunities into your activity.
Try fortifying your check-in office with a curated collection of sundries you think your guests would be interested in purchasing. One great example? An Arizona tour operator popular with bachelorette parties stocks their storefront with pink boas, sequin tiaras, and other photo-worthy bachelorette-themed items (use your imagination) for guests to purchase prior to their tour. 
Other ideas: If you run a walking food tour, swing by a quirky local retailer with your group that sells local cookbooks. Attractions shouldn't regard their gift shop as an afterthought—try to sell items that are aligned with your establishment. 
Be sure to include shopping options in your tour, activity or attraction for the improved guest experience, and greater sales for you.