Why read this article?
Learn why building accessibility into tours is good business
Understand how simple actions help mobility-limited people feel valued
Learn the importance of training staff about respecting differences
"I am not a good businessman," Mohd Zaid says. Yet his tour company Keeper Landwey Pvt. Ltd. has outperformed the local competition. In the past year, his Agra, India-based company saw an 850% growth. The previous year's growth was 430%.
At age twenty-five, Zaid is one of the youngest tour operators in India, a title he's held since he began his company seven years ago. His brands have amassed 5,000+ positive reviews on Get Your Guide and TripAdvisor. His company has catered to more than 50,000 customers.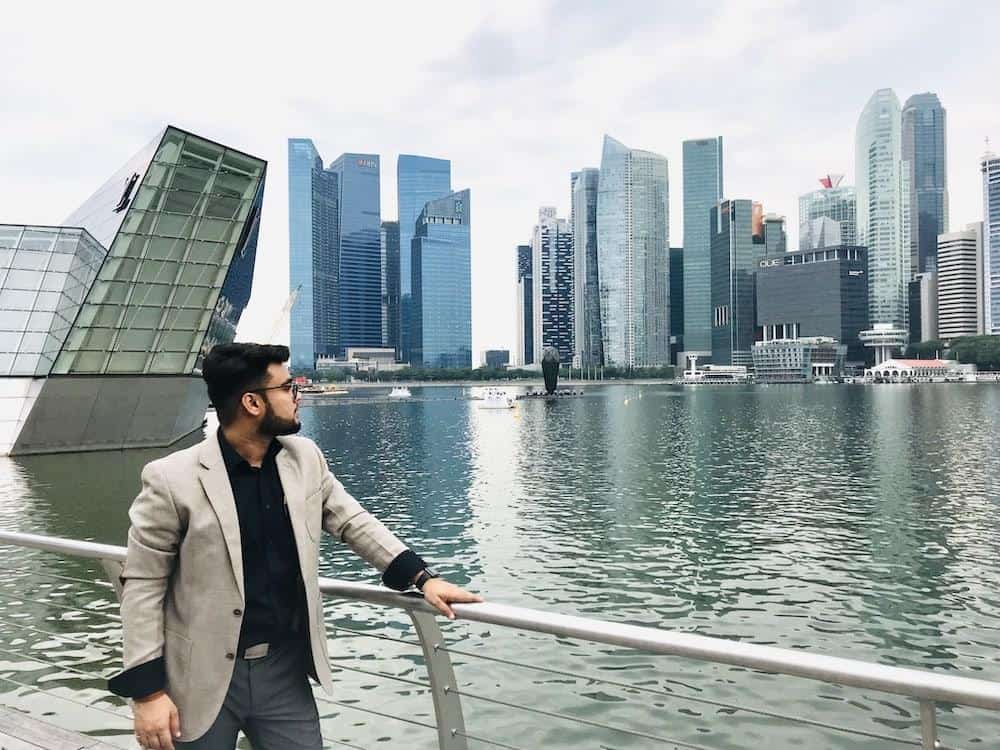 So, Zaid's insistence that he's not a good businessman is curious. What he means is that he did not follow the conventional path of other tour operators in his area. He placed his values before profit and built his business around them. He made inclusivity and customer satisfaction priority.
Here are four key takeaways from Zaid's path to success through inclusiveness that offer key learnings for every tour and activity operator.
Creating Inclusiveness in a Conservative Destination
Keeper Landwey has four brands under its roof. One of these brands, Different Gates, caters to accommodating customer differences and disabilities.
"India is quite conservative and follows traditions very seriously," says Zaid with some reluctance. Until recently (we're talking as recent as September 2018), homosexuality was criminalized in India, and it's still stigmatized across the continent. LGBT tourists and couples can attract unwanted attention, giggles and jokes. "This could be uncomfortable for gay or lesbian couples who just want to travel in peace," says Zaid.
So he thought through all of the hassle couples may face and created tours that keep such customers away from these situations. This meant training drivers, working directly with restaurants, and educating tour guides about what respect and acceptance means and how to create an environment with these principles in place.
In his Taj Mahal tour, for example, this meant working with the destination to find a space to bring couples to a private place to pose together for photos where they wouldn't become the target of unwanted attention.
Zaid uses Google AdSense to advertise his tours to this specific demographic, but most of his business comes by word of mouth, he says. "One couple experiences what we offer and they tell ten of their friends. That's where we truly find our success."
Building Special Needs and Senior-Friendly Tours
India can at times be hectic. For elderly travelers and travelers with special needs, the bustle can be overwhelming. Zaid creates tours that minimize these impacts. At his Taj Mahal tour, this was as simple as having a place where seniors can wait in the shade while their guide waits in the sun for the entrance ticket. It has also meant acquiring access to wheelchair-friendly vehicles. He's walked through each tour with a careful eye to identify aspects of a tour that must be reworked to accommodate special needs.
It was just as important to train his staff. They have to look after the customer's needs and ask them if there's anything they can do to make the tour more comfortable, more accommodating. Zaid says it's essential to hire guides who are capable of representing the values the company aims to embody.
"Travel Without Wallet" Tours
One of the biggest complaints tour customers experience in India is what is commonly known as 'forceful shopping.' Many tour companies are structured to make a profit from commissions based on customers in the (usually) unwanted shopping stops. The result is that customers feel pressured to buy and could be charged 10x what items actually cost. Awkward situations often arise between guides and customers.
Zaid did away with all such unnecessary shopping stops and pays his staff a fair wage so they would not need these commissions to get by. His motto to customers is "Travel Without Wallet," and he pledges that tour buses won't make unexpected shopping detours. Rather, he's committed to offering people a carefree experience so they can better appreciate the many wonders his country has to offer without the pressure to spend more than anticipated.
Holding Tight to Values
Amid his current success, Zaid recalls the first few years of his business were slow. He worked through persecution from his competition. Some did not like seeing the established way of doing business being challenged. This has at times been intimidating. Once, two men approached his vehicle and threatened him. His success is the story of how small incremental growth continues to become a burgeoning success. It's the sort of accomplishment that happens when principles and values lead a business plan.
For Zaid, this tactic has paid off beyond what he imagined seven years prior when he was an eighteen-year-old with a dream of starting a tour company. He is happy to see he is not just providing tourists a perfect tour package; he's helping to remake his own country into a more inclusive destination by teaching his now bigger and better staff these principles.
Again, Zaid says, "I am not a good businessman, but I am an unconventional one for sure."