In many parts of the world, the first glimpse travelers have of New York City is not necessarily from the news, nor from a book or a magazine. It's from a T.V. show or a movie.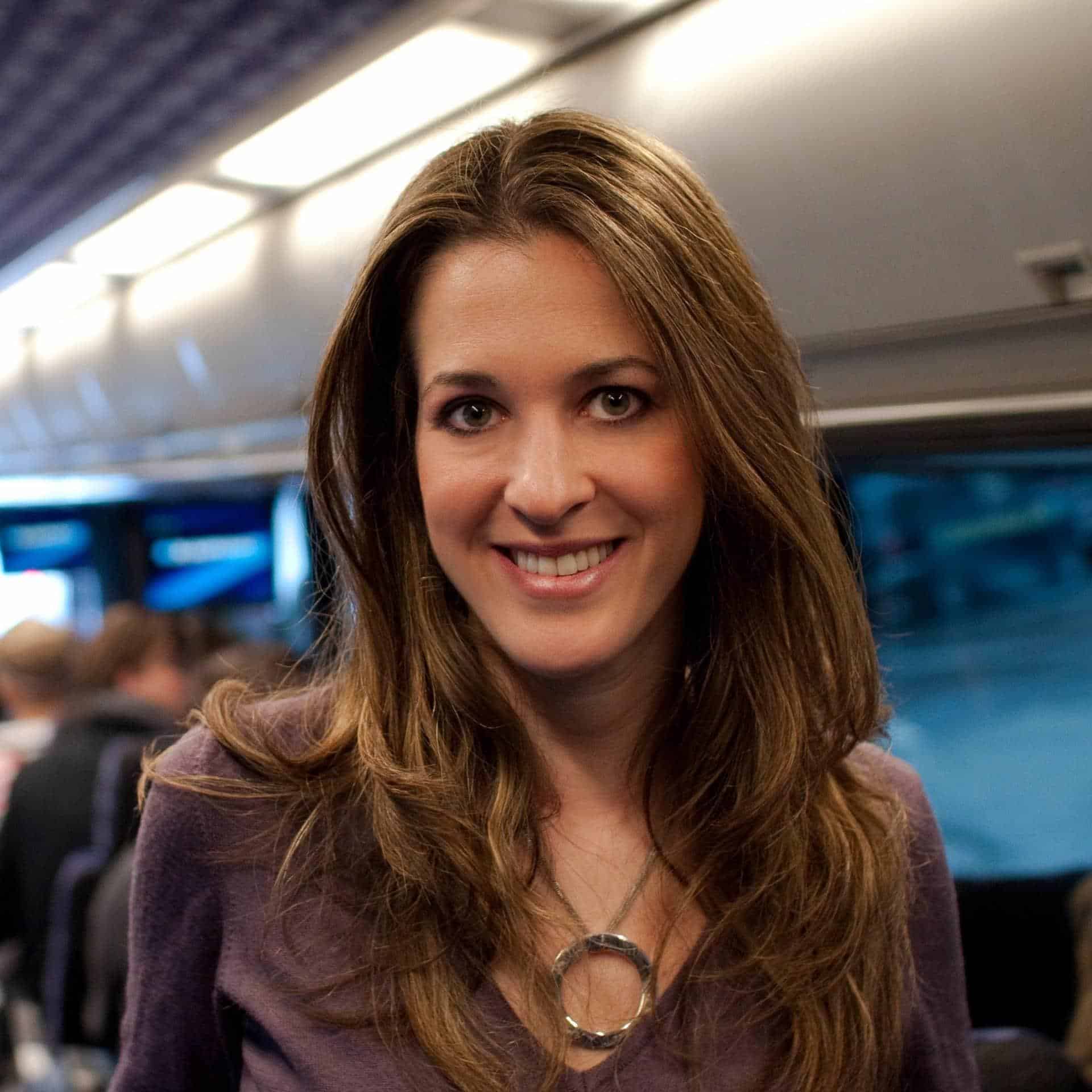 Whether it be Superman flying high above Broadway or Carrie Bradshaw sipping a Cosmopolitan in a trendy bar, the city that never sleeps has long been a hotspot of the film industry. And with 110 filming permits per day, New York City is home to some of the most iconic filming locations in history.
After moving to New York in 1999, Georgette Blau became fascinated with the idea of showing travelers filming locations to help bring their favorite stories and characters to life. On Location Tours was born. "It took me almost a year to launch it, and I had no business background at the time," says Blau. 
20 years later, with 100,000 tourists and locals alike booking tours annually, On Location Tours is booming. With 10 different tours and additional offerings in Spanish, French, German, and Chinese, Blau is busy running multiple tours every day of the week. 
The idea behind On Location Tours is to show traveling cinephiles filming locations from their favorite T.V. shows and movies while also giving them an opportunity to be immersed in the famous restaurants, shops, and bars. Attendees of the Sex and the City Tour can sip on drinks, eat cupcakes and shop at retail establishments highlighted in the show; travelers on the Gossip Girls Site Tour can explore the sweet treasure trove of Dylan's Candy Bar—a location where the socialite main characters shopped for presents.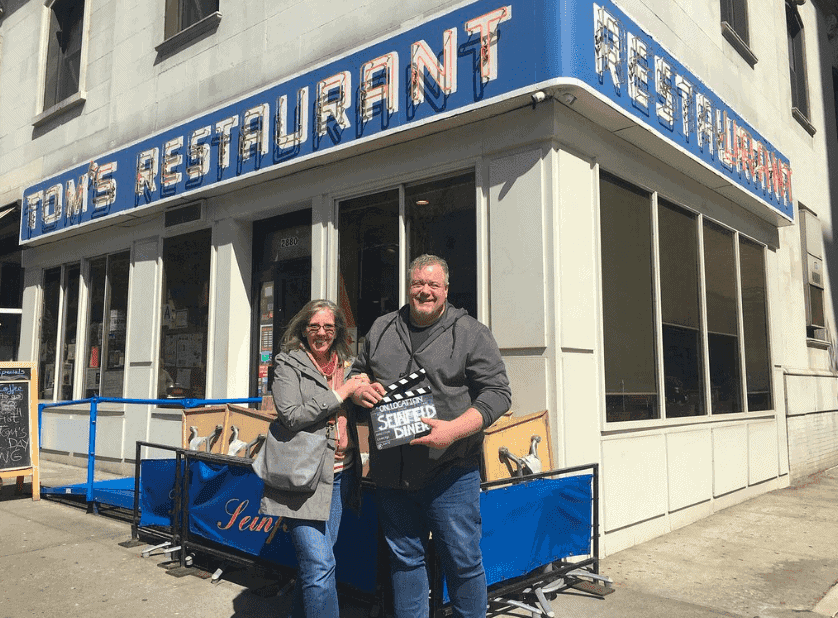 The key to her success is crafting an interactive, entertaining experience even for people who have never seen the T.V. shows or movies that are featured on the tour. "I assume that at least 20% of the people on a tour have never seen the show," says Blau. "So we're not going to Times Square. We're going to interesting, off-the-beaten-path places that everyone will enjoy." 
Actors as Tour Guides
Another method to ensure everyone has an amazing time? Blau only hires tour guides who are actors that have not just theater experience but also set experience, which helps connect what's happening on the tour to the film locations. Tour guides often illuminate the ins and outs of how filming a movie or T.V. show works in New York City. When hiring tour guides, Blau seeks highly personable, knowledgeable performers who are quick to answer questions, take pictures and share their enthusiasm for film with tour participants.
Blau doesn't really have trouble getting bookings. The popularity of tours in NYC and the caché of seeing famous locations (such as the apartment from Friends!) keeps tours full. She says 50% of bookings come from OTAs, and the other half are bookings from her website though direct marketing and surprisingly, paper brochures distributed in over 200 hotels around Manhattan. "Even though paper is on its way out, it does really well for us. It's one of the few places where we have enough room to advertise. Our brochure unfolds into eight panels," says Blau.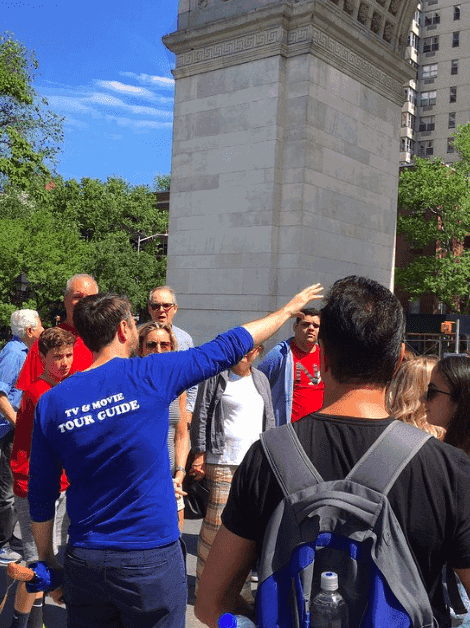 But that doesn't mean her business isn't fraught with challenges … the biggest being keeping an eye out for up-and-coming T.V. show and movie locations in NYC that she can transform into new tours. Always offering new thematic tours—and new locations for popular movies—helps encourage repeat customers. Blau is consistently rerouting bus tours to showcase new locations. Even locals are excited about attending On Location's Tours if they feature locations from a hot new show. 
Looking forward, Blau is most excited about a tour centered on The Marvelous Mrs. Maisel, a series about a 1950s stand-up comedian. The tour will be all about fun and 50s fashion. Like her Sex and the City tour, where superfans wear Bradshaw's signature tutu-tank top-high heels combo, Blau hopes tour participants will dress up, too. Seeing her guests in costume, and getting excited about these locations, is just one indicator that proves she's primed to run tours for the next 20 years.