Fritz Demopoulos knows a thing or two about identifying the next hot thing in travel.
Formerly the CEO and cofounder of Qunar.com, a leading travel internet portal in China that was acquired by Ctrip, Demopoulos now spends the majority of his time managing his Hong Kong-based venture capital firm, Queen's Road Capital. Demopoulos has a knack for prophesying the future of tours, activities and attractions. He was an early investor in the distributor GetYourGuide, and he's laser-focused on helping startups in Southeast Asia grow.
Demopoulos is speaking on investment and trends at Arival Bangkok, 24-26 June, and we caught up with him to pick his brain on the future of the in-destination industry, the challenges we must overcome and the biggest opportunities in tours, activities and attractions.
What is the biggest challenge facing creators and sellers of tours, activities and attractions today?
Fritz Demopoulos: Reaching customers will always keep creators and sellers of tours, activities and attractions up at night. Whilst the large, consumer-focused marketplaces and OTAs certainly provide value, to use a baseball or cricket metaphor, we're still playing in the early innings.
Conventional wisdom seems to suggest that millennials and generation Z want authentic and localized experiences and tours. The challenge is really understanding to what extent this is accurate. My sense is that in spite of their stated desire for authenticity, they are going to still want to take and post selfies (even if doing so is culturally inappropriate) and drink their soy lattes (even if they are in a tea-drinking country).
How will technology innovations continue to shape how the in-destination industry does business?
Mobile platforms, seamless payments, data analytics and more have enabled the emergence of the large, consumer-focused marketplaces which have made it significantly easier for consumers to discover and purchase the most suitable experiences. In other words, it is easier to find and buy everything you want to do on a mobile phone.
What are the biggest forces impacting operators in Asia?
The G word—Google. Across multiple categories, Google tends to extract half of the economic value for itself. Within the short term, this will most likely be the case for our industry. However, it is encouraging to observe the paranoidal efforts at marketing channel diversification into influencer marketing, behavioral and audience targeting, affiliates, traditional television, social marketing and more.
Where are the white spaces, or areas of opportunity, in this industry?
One big opportunity involves distribution platforms that focus on meeting the needs of consumers from a single demand market, such as MyRealTrip. This works because of the unique requirements of consumers associated with individual markets. Plus, the Asian region is so diverse that it makes it tricky to effectively market to and meet the needs of consumers across various countries.  
Furthermore, we are in an era where the cost to operate platform businesses, excluding marketing cost, has gone down to such an extent that it is economically feasible to target smaller, albeit relatively wealthy, markets.   
What excites you most about the future of the in-destination industry?

The massive market opportunity is certainly exciting as is the emergence of consumer-focused marketplaces and OTAs, such as GetYourGuide, KKday, Klook, etc. For the first time, consumers have available in one place a wide array of attractions, tours and experiences to purchase that are merchandised effectively and complete with rankings and reviews, guarantees and toll-free customer support.
In a nutshell, the friction and uncertainty associated with an unknown destination and purchasing an experience, tour, activity or attraction has in large part been eliminated.
And what are you most looking forward to at Arival in Bangkok this month?
Our industry has its unfair share of exceptional entrepreneurs. I'm looking forward to reconnecting with many of them at Arival.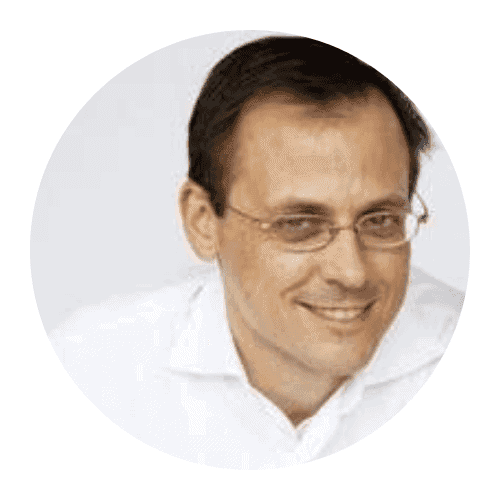 Hear more from Fritz Demopoulos at Arival in Bangkok on Tuesday, 25 June 2019.